As the Toronto Maple Leafs prepare for the upcoming 2023-24 NHL season, one of the most pressing questions on the minds of fans and analysts alike is the quality of goaltending the team will receive. With several intriguing goaltending options in the mix, the Maple Leafs face the challenge of determining who will take the reins and deliver consistent performances between the pipes.

On paper, it looks fairly black and white. Iyla Samsonov is the starter and Joseph Woll is the backup. Martin Jones is there for insurance, but how much of the season actually plays out the way the team is hoping it will?
Ilya Samsonov: The De facto Starter
Ilya Samsonov enters the season as the de facto starter, following a solid season that showcased his potential. However, the Russian netminder faces questions of his own, particularly regarding his ability to maintain strong performance over an extended period. Samsonov's NHL journey saw him play 44 games during the 2021-22 season with the Washington Capitals before joining Toronto for 42 games. The question on many minds is whether he can shoulder an even heavier workload and deliver consistent results.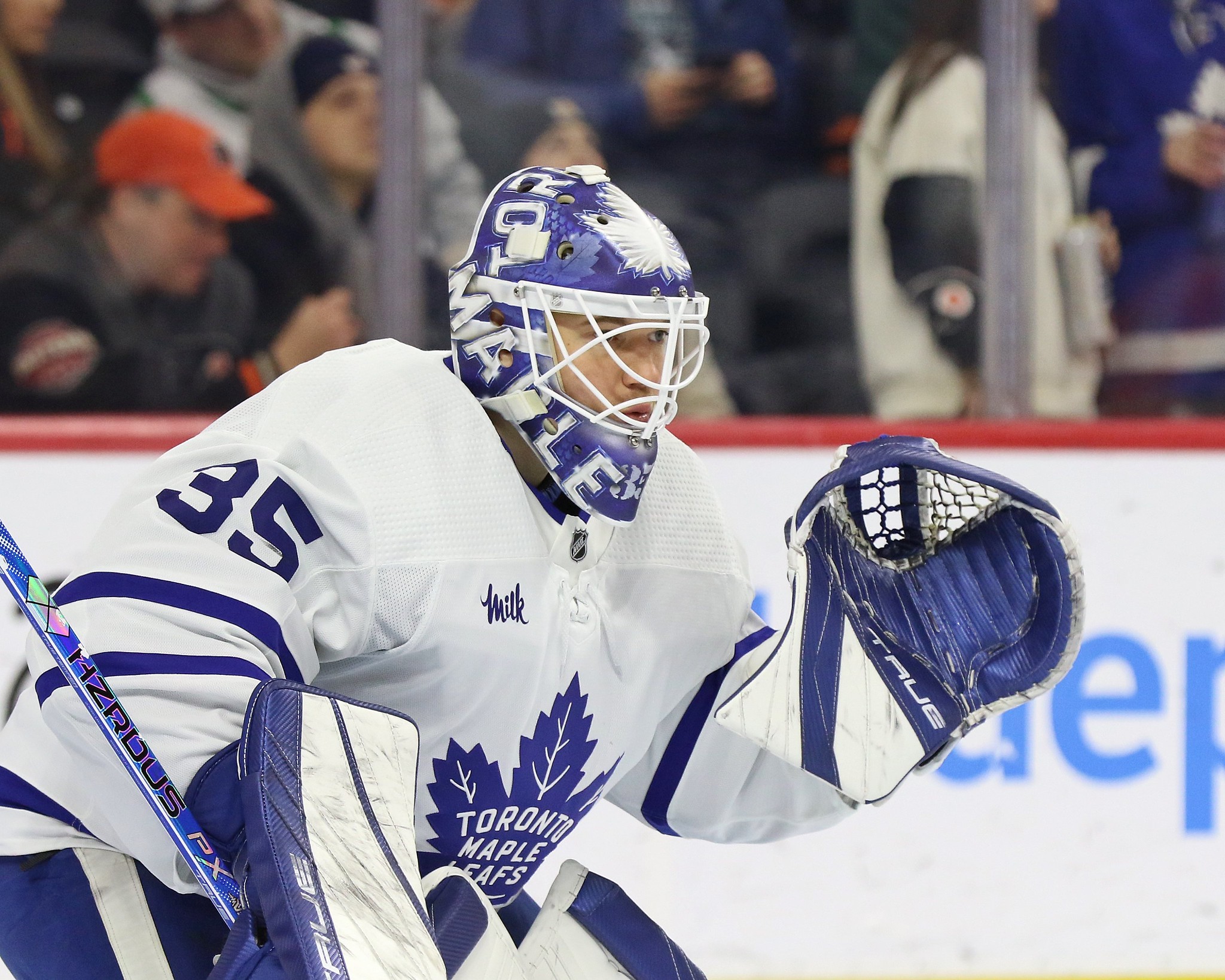 Samsonov's performance with the Maple Leafs came at an incredibly affordable $1.8 million cap hit. He got a nice bump as a result of his solid play. Jonas Siegel of The Athletic writes:
Now, pulling down nearly twice as many cap dollars ($3.55 million), he needs to show he can do it all over again (while staying healthy) as the day-one starter for a team with personnel questions defensively. He's got the prize of a big contract, potentially, on the horizon; Samsonov will be a UFA next summer.

source – 'One question for every Maple Leaf this season' – Jonas Siegel and James Mirtle – The Athletic – 09/12/2023
His contract situation adds another layer of intrigue to the equation. Outside of asking what happens if he falters, what happens if he is even better than he was last season? He's positioned himself to get a massive bump in pay over a longer period if last year's numbers weren't an anomaly. It's a good problem to have, but it's still potentially a problem.
Joseph Woll: A Young Talent with Uncertain Prospects
Joseph Woll presents an interesting option for the Maple Leafs, but his limited NHL experience raises questions about whether he can be a reliable backup, especially if Samsonov faces struggles or injuries. Woll has only played 11 NHL games, offering a relatively small sample size to assess his capabilities at the highest level.
---
Latest News & Highlight
---
Woll's journey to the NHL hasn't been without its challenges; his career numbers are hardly a straight line trending upward. In his 2019-21 AHL seasons, he struggled. It appears, however, that he's unlocked something as his numbers in 2022-23 were much improved. It's key to remember he's just 25 years old, so his results could trend north, just as much as they could go south. He's got time in his career to figure it out, but if he fights consistency issues, the Maple Leafs (in a serious win-now mode) don't really have the luxury of waiting.
Martin Jones: The Veteran Question
Added to the goaltending equation this summer was veteran Martin Jones. While Jones brings a wealth of experience to the table, his role with the team remains uncertain. Jones could potentially serve as a backup or be placed in the American Hockey League (AHL), but there's no guarantee that he will clear waivers before the season commences.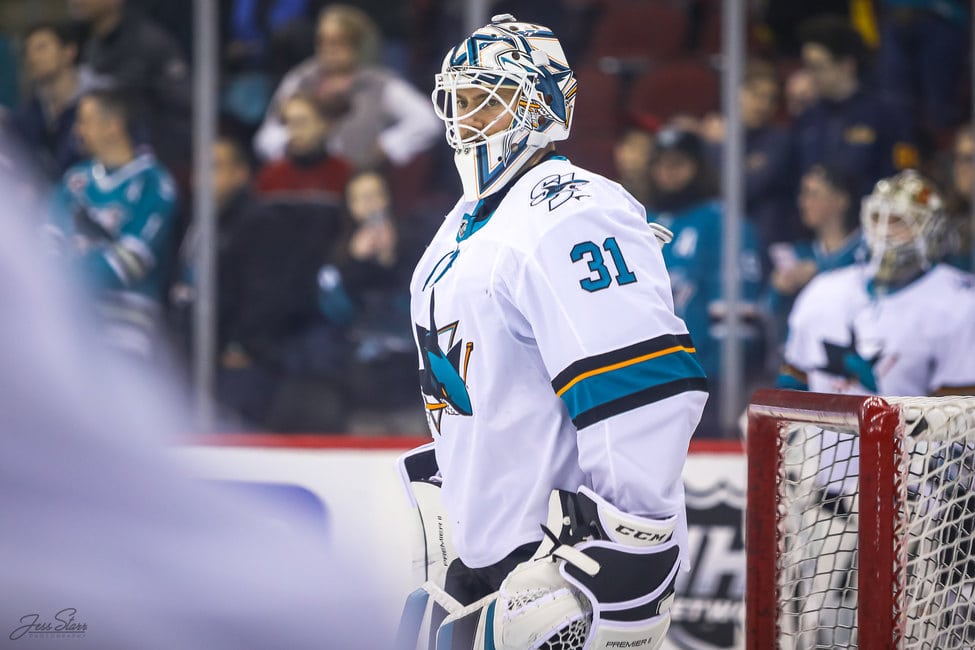 James Mirtle of The Athletic speculates about the potential outcomes:
"Assuming he clears waivers coming out of camp, it'll be interesting to see how the Leafs manage having someone with as much experience as Jones in the AHL. Waiving Joseph Woll doesn't make a whole lot of sense after his brief breakthrough last year, and carrying three goalies will be very difficult given the cap situation."
At the end of the day, Jones is a question mark in more ways than one. He's in Toronto because of his experience, but he could be lost because of that same experience.
What Are the Maple Leafs Really Dealing With in Goal?
Samsonov could have a great season playing 50-55 games and Woll could get hot playing 25-30. Unfortunately, between Samsonov and Woll, the duo has 142 regular season games under their belt. To put that into perspective, Jones alone has more than three times as many regular-season games on his resume (444).
That said, Jones is not a given to perform up the level the Maple Leafs need should things get interesting. Is he washed up? And if he isn't, he could be playing elsewhere if a team runs into injuries and sees him as a viable option on the waiver wire.
The duo of Samsonov and Woll have solid potential. It's fair to ask, however, if that's all it is right now — potential.