The Background of the Marc-Edouard Vlasic Trade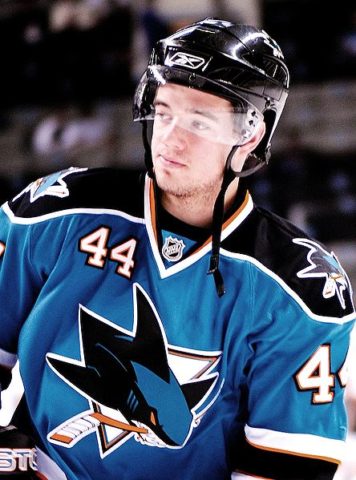 Throughout most of his career in San Jose, Miikka Kiprusoff lurked in the shadow of Evgeni Nabokov in the Sharks' crease. During his tenure, the Finnish netminder never started more than 22 games in teal in a single season and held inconsistent numbers over the course of his three years with the club. After posting a .915 save percentage in the 2001-2002 campaign, he challenged his Russian counterpart for the starting role the following season. Unfortunately, his numbers were atrocious. In 22 games, Kiprusoff recorded a 5-14-0 record, an .879 save percentage, and a 3.25 goals against average. Not only did he lose his chance to become the number one goaltender in San Jose, but he was also eventually beat out by Vesa Toskala for the backup role. There didn't seem to be a job available for Kipper in a Sharks' uniform. San Jose traded him to the Calgary Flames in November of 2003–following an injury to their starting netminder– in exchange for a second round pick in the 2005 draft: Marc-Edouard Vlasic.
Marc-Edouard Vlasic Trade Outcome: Calgary
Kiprusoff became a star in Calgary in his début season. Over his 38 regular season starts, his statistics rocketed up to Vezina-caliber levels. Featuring a 24-10-4 record, a .933 save percentage, and an astonishing 1.69 goals against average, the Flames' new goaltender helped the team to a 94-point season. This propelled the club into sixth place in the conference, thus granting them a playoff berth. This was the first time Calgary had qualified for the playoffs since 1996.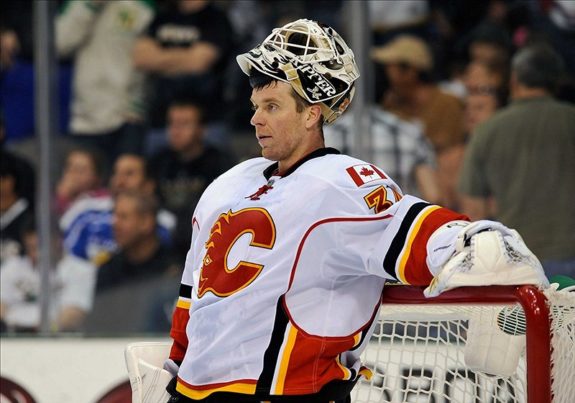 Their goalie stayed hot for that postseason and brought them all the way to Game Seven of the Stanley Cup Finals, defeating the San Jose Sharks in the Western Conference Finals along the way. However, they would lose that seventh game to the Tampa Bay Lighting, stopping them just short of a Stanley Cup victory.
After his breakout season in 2003-2004, his numbers stayed high until 2007-2008. He would then alternate between terrible years and incredibly amazing season for the remainder of his career. In his last five full years in the NHL, he posted the following save percentages: .906, .903, .920, .906, .921.
Marc-Edouard Vlasic Trade Outcome: San Jose
As mentioned before, the second round pick that Calgary gave up for Kiprusoff eventually turned into defenseman Marc-Edouard Vlasic. After his first full season, fans were critical of the move San Jose had made a few years earlier. After all, the Sharks gave up somebody who turned out to be a franchise goaltender for an unproven, 18-year old blueliner.
However, Vlasic quickly flourished into a top-tier defenseman for San Jose. After an incredible rookie year and an unfortunate sophomore slump, the young Canadian made a reputation for being one of the most reliable skaters on the Sharks' defensive roster. Since he entered the league in 2006, Pickles has average 22:00 minutes per night, has a plus-111 rating, and possesses a 53.5% corsi despite starting 52.8% of his shifts in the defensive zone.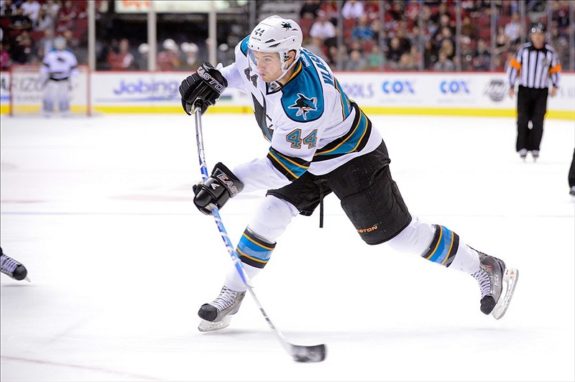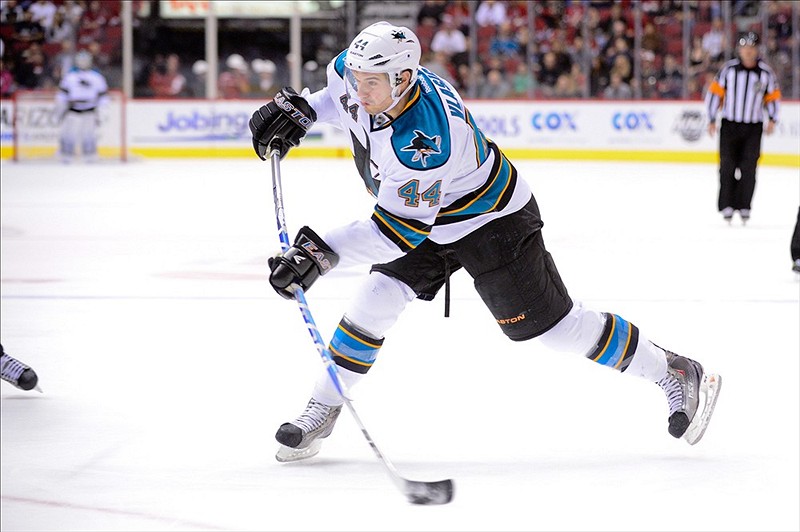 Since Vlasic's forte is his defensive skill and not his goal-scoring abilities, most of the hockey world was not aware of him. However, that changed in 2014 when he helped Canada to a gold medal victory during the Winter Olympics at Sochi. Primarily being paired with Drew Doughty of the Los Angeles Kings, Vlasic was able to demonstrate his abilities to the world while allowing the offensively minded Doughty to take risks in the attacking zone.
In addition to these statistics, the defenseman is also one of San Jose's four alternate captains this season, officially making him part of the team's leadership group.
The Winner of the Marc-Edouard Vlasic Trade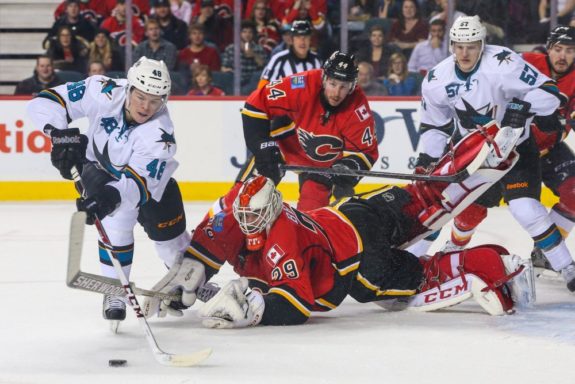 As much as I hate to do this on my first article of this series, there is no single winner of this swap. Rather, there are two winners. In this deal, Calgary got a franchise goaltender, something that San Jose already had in Nabokov. In return, the Sharks obtained possibly the best defensive defenseman in franchise history. Both teams eventually benefited from this trade and got exactly what they needed at the time. This was a splendid move for both squads.
This article was originally published in February, 2015.