This is a weekly column that aims to be your one-stop shop for all the notable Anaheim Ducks news that occurred over the course of a given week. Rather than just regurgitate facts and figures (although, I'll do a bit of that, too), I'll attempt to offer insight and analysis, especially as it pertains to various subject areas like prospect development, team chemistry, and what it all means going forward. Enjoy!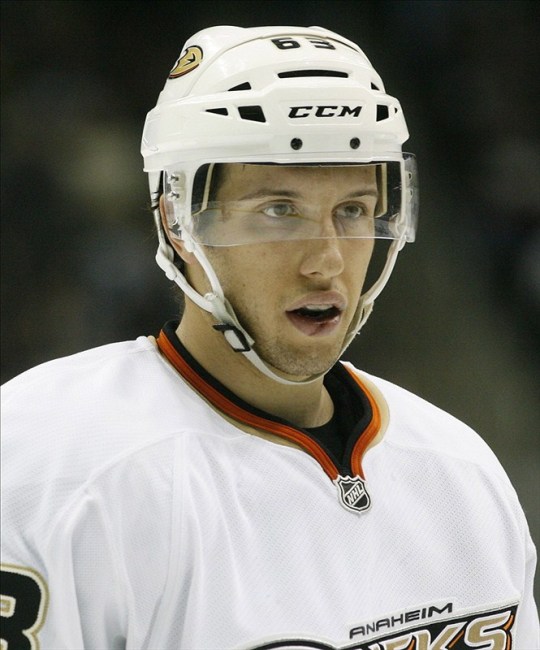 The Week That Was: Anaheim Ducks News (July 2nd – 16th)
Free Agent Frenzy may have died down, but with a handful of big fish still available (hello, Shane Doan and Alexander Semin) and teams continuing to tinker with and massage their rosters, there is still news to report. Since the opening day of free agency, in which the Anaheim Ducks added Sheldon Souray, Bryan Allen, and Brad Staubitz, the Ducks have continued to make small, but potentially significant signings, including inking a handful of promising draft picks to their entry-level deals, adding a journeyman who last played in Europe, and most importantly, re-signing RFA Nick Bonino before his scheduled arbitration hearing.
Oh, and yeah, Teemu's back.
Ducks Re-sign RFA Bonino
On July 13th, the Ducks announced that they had re-signed RFA Nick Bonino to a two-year, one-way contract worth $1.4M (and an AAV of $700K). Bonino is entering his fourth season as a professional and he has shown a steady progression since his first cup of coffee with the Ducks at the tail end of the 2009-10 season. He's split the last two campaigns between Anaheim and their AHL affiliate in Syracuse, but his last stint in the AHL proved that Bonino was ready to be a full time NHL player, as he dominated the competition to the tune of 22 points (6g, 16a) in 19 games. In his 50 NHL games last season, Bonino chipped five goals and thirteen assists, while primarily centering the fourth line.
Bonino did, however, begin to develop some chemistry with Devante Smith-Pelly and Andrew Cogliano while centering the third line towards the end of last year, and it's a safe bet to pencil him in at that position should the Ducks fail to land a legitimate second line center to lighten Saku Koivu's load.
The Ducks originally acquired Bonino in 2009 via a trade that saw Kent Huskins and Travis Moen packaged for Bonino, goaltender Timo Pielmeier and a conditional draft pick. At the time, Anaheim GM Bob Murray said of Bonino, "I can't emphasize how good we think he is. He sees the ice, feels the ice unbelievably well." He added, "His skating was always a little awkward-looking … but this guy's learned how to skate. he's become a skater."
Hockey's Future backs this up with their scouting report on Bonino:
Talent Analysis

Bonino is a talented playmaker, he has excellent vision, hockey sense, passing skills and imagination. His feet do not quite catch up to his hands and eyes, but his speed is adequate. Hampered by nagging injuries, Bonino could benefit immensely from an uninterrupted stretch with a well-defined role.


Future

Bonino appears to be ready to be stick at the NHL level sooner than later, although his role there remains unclear. Most likely he will be a supplemental scorer who sees time on the No. 2 power-play unit.
Indeed, a role as a supplemental point producer with the potential of some bonus time on the second power play unit seems to be exactly where Bonino is headed this season. He gained confidence last season with his strong play down the stretch and it ought to be interesting to see how he comes out of the gate this season, especially with Koivu on the downward slope of his career and the coveted second line center spot potentially open for the taking.
The one-way nature of the deal should offer Bonino some added comfort, as it'll be much more difficult for Anaheim to send him down to the minors. If he stays healthy and continues to take strides forward, look for Bonino to tally around 25-30 points this season.
Ducks Also Sign Prospects Lindholm and Anderson; Add Journeyman Elkins
Earlier in the week the Ducks also came to terms with 2012 draftee Frederick Anderson on a two-year, two-way entry level contract that comes with a $1.775M cap hit due to added performance bonuses. Anderson was selected in the third round (87th overall) of this year's draft as a 22-year-old after failing to come to terms with the Carolina Hurricanes, who originally drafted him in the seventh round (187th overall) in 2010.
The Danish Anderson has put up impressive numbers in the Swedish Elite League the last few seasons while tending the net for Frolunda. In 39 games last season, he posted a 1.67 GAA with eight shut-outs and a .941 SV%. Notably, the eight shut-outs surpassed a franchise record last held by none other than Henrik Lundqvist. Heady company, there. Anderson, who says he models his game after Jean-Sebastien Giguere, among others, figures to start the season with Norfolk in the AHL, as the Ducks are set in goal with Jonas Hiller and the highly-touted Viktor Fasth. Should either be felled by injury though, Anderson is sure to be a capable back-up.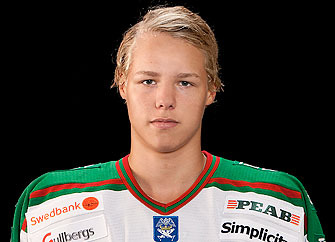 A few days after signing Anderson, the Ducks came to terms with another 2012 draftee, signing first round pick (6th overall) Hampus Lindholm to a three-year entry level contract. Lindholm, who has another year left on his contract with Rogle of the Swedish Elite League will attend camp with the Ducks this year, and if Jen from Anaheim Calling's review of Lindholm from this year's prospect conditioning camp is on the money, he may challenge for a roster spot this season – although it's far more likely that he'll return to Sweden for a full year in the SEL.
Finally, the Ducks added some organizational depth in signing journeyman center Corey Elkins to a one-year contract worth $700K. Elkins, who was never drafted but signed as a free agent with the Los Angeles Kings in 2009 after a strong four years with Ohio State, has played in only three NHL games, scoring one goal. However, he had a respectable run in the AHL with the Manchester Monarchs, skating in 149 games and racking up 39 goals and 48 assists.
He most recently played for HC Pardubice of the Czech Elite League, where he had 13 points in 26 games. Elkins' signing is likely more about AHL depth than anything, although he'll be a good mentor for Anaheim's younger players who go through Norfolk this year.
Looking Forward
Under the terms of the current CBA, the Ducks are sill below the Cap floor by about $2M, though obviously there are still several factors in flux – notably the uncertainty over where the Cap values will actually end up after the NHLPA and the owners agree on a new CBA (whenever that may be).
Still, the Ducks would love to add a legitimate second line center as Saku Koivu would be more effective with less of an offensive burden, and while they are unlikely to find that at this point via free agency, a trade involving Bobby Ryan is still very much a possibility. You've got to think that a center is the starting point in talking about return. That, along with any other assets acquired in a deal, as well as the possibility of several prospects making the team out of camp (see: Emerson Etem, Kyle Palmieri, and Peter Holland), should put the Ducks just over the Cap floor.
As a lifelong hockey fan and resident of Southern California, he recently started a blog called SoCal Puck, which aims to explore all things hockey in Southern California. He grew up playing roller and ice hockey in the Orange County area and currently plays on several beer league teams. Collin also contributes at Sunbelt Hockey Journal.