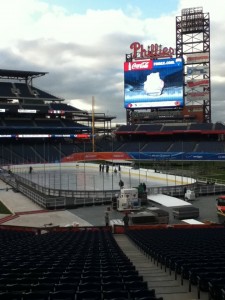 A week ago it was announced that Soldier Field (home of the Chicago Bears) will host two hockey games on February 13, 2013. The double header will feature Notre Dame vs. Miami of Ohio in the first game, and Minnesota and Wisconsin finishing off the night. It will be the first time Soldier Field will host hockey. However, the city of Chicago is familiar with hosting outdoor hockey. In 2009 the Blackhawks welcomed the Red Wings to Wrigley field for the NHL Winter Classic.
With the popularity of the Winter Classic, it seems as though everybody is trying to get a piece of the outdoor-hockey-game pie. Numerous leagues have participated in outdoor games, and the number of events being held in outdoor venues appears to be increasing. At least six events are scheduled for the upcoming season.
Michigan Stadium is the host of the Winter Classic this season between the Red Wings and Maple Leafs.  It  is the third time Michigan Stadium is hosting an outdoor hockey game, the first of which was played by  Michigan and Michigan State in 2012. It is the sixth installment of the popular Winter Classic, and the second time Detroit is a participant.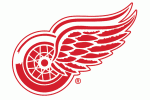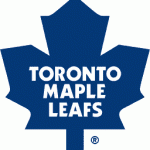 Although the announcement has caused excitement for the schools involved in the doubleheader, we may have to ask whether the growing number of outdoor games being played will diminish the idea that they are something special. And, although the idea of watching a hockey game in a football stadium is neat and interesting, these events ultimately place the sport in a venue where there is not a good seat in the house.
I had the privilege of attending a hockey game at Lambeau Field between Wisconsin and Ohio State in 2006, and although it was neat to think that I was in historic Lambeau Field for a hockey game, watching the game was a bit of a hassle.  The puck was extremely hard to follow, and I found myself asking "What's going on?" instead of enjoying a great game of hockey. Also, after having watched a couple of football games in Michigan Stadium, I can't imagine how a hockey game would appear to the fans sitting in the top row for the Winter Classic.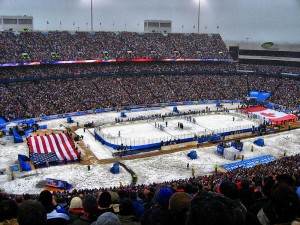 The idea is intriguing, and the popularity of the Winter Classic has taken off, without question. However, with so many outdoor games springing up, the idea seems to be overdone to a certain extent.
Although I have attended outdoor hockey on a large scale, I have not yet attended a Winter Classic. For those of you who have, what were your thoughts about the event and game? For those who have gone to other outdoor events…would you go to another?