Team Canada General Manager Steve Yzerman was put in a thankless position when he was forced to make a decision about the fate of one of his own. As the General Manager of the Tampa Bay Lightning, as well as Team Canada, Yzerman chose to leave the captain of his NHL squad off the Olympic roster. This decision has created much public outcry, but there are numerous reasons why the "St. Louis snub" makes sense.
St Louis Snub: Really? Those Other Guys?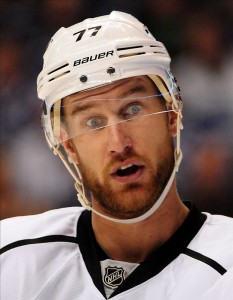 The fact that yours truly is a diehard Tampa Bay Lightning fan , may come as a surprise to many who don't know me, as well as everyone who read the article intro. Therefore, dear readers, you should understand that my intentions with this article are pure and unbiased. First of all, let's address the point that everyone seems to be upset about: the other players.
Let's address the wingers that made this team. They are as follows: Patrick Sharp, Jamie Benn, Patrick Marleau, Rick Nash, Chris Kunitz, Jeff Carter, and Corey Perry. General Manager Steve Yzerman's defense to the attack from Lightning faithful is very easy. All of those players listed, including Martin St. Louis , Claude Giroux and Joe Thornton are worthy Olympians, but the wingers who made the team all have one thing in common. They are all pure goal scorers who shoot the puck.
Before Lightning fans reference Marty's 19 goals, I will stop you before you start. We love Marty, we love him a lot. But when Stamkos has been with the team, what has Marty always been? I'll wait.
He's a pass first player. When he plays with other elite talent, (and yes, St. Louis is absolutely an elite player) he is a playmaker and a distributor. Joe Thornton and Claude Giroux were also snubbed. They are elite players as well, but also pass first – especially Thornton, who is arguably the best passer in the National Hockey League.
You see, by being consistent on player type, Yzerman doesn't need to answer the question: "Why Chris Kunitz over Marty St. Louis?" it's not applicable. Kunitz and St. Louis, with the way Yzerman is building this team, are apples and oranges.
St Louis Snub: The Stamkos Argument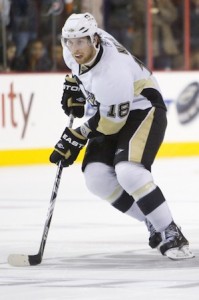 Much of the outcry over the Marty St. Louis snub also stems from the "Stamkos argument". Once again, that is a moot point. Stamkos is going to play right wing on this team – the position St. Louis plays. Ryan Getzlaf, Jonathan Toews, John Tavares, Sidney Crosby and Patrice Bergeron are, you guessed it, playmakers. The move to right wing allows Stamkos to focus on goal scoring – once again, this is a quality that Yzerman has looked for in all of his winger selections.
By loading the middle of the ice with elite passers and skaters and loading both wings with elite goal scoring talent, it allows for a perfectly symmetrical attack that would strike fear into the heart of any opponent. Is John Tavares going to split the defense and find the lethal Stamkos on his right wing? or is he going to dish it to Patrick Marleau on his left wing? The defense has to be terrified by both scenarios. St. Louis is fast, has great hands and has an incredible hockey IQ. He has a very good shot, but he's not an elite finisher.
With a defense comprised of Drew Doughty, Duncan Keith, Shea Weber, P.K. Subban, and Alex Pietrangelo, it makes perfect sense for Yzerman to build the roster the way he has. Sorry folks, St. Louis is an Olympic caliber player, but he doesn't fit what Yzerman is trying to do.
If Team Canada flounders, then we can criticize Yzerman for the way he constructed his roster. But since he was consistent as far as who was snubbed on offense, we have to understand and sit back.
The people with a real beef are Taylor Hall and James Neal, both of whom are elite goal scorers, and are much better than Chris Kunitz.
There is no doubt that Steve Yzerman's decision to use "St. Louis isn't strong enough" as an explanation, was dumb. But it what would the outcry have been had he said St. Louis isn't a goal scorer? I imagine the public outcry would be much worse. So let's suck this one up Lightning fans. There is lots of tension going on right now as a result of this decision, but we must have the confidence in our general manager. He is one of the best hockey players of all time, not to mention captain of the Detroit Red Wings for a great number of years. Everything will be patched up between the two when Yzerman has the chance to sit down and explain his reasoning to his captain. Let's just take a deep breath and enjoy the Olympics.
Josh Kay is a contributor for The Hockey Writers, and a Co-Host of The Hockey Writers Live. He covers all teams across the NHL landscape, in addition to dabbling in Fantasy Hockey. He is the lead writer/editor for The Fantasy Fix.com's NHL coverage, and is a proud member of the Fantasy Sports Writers Association. Follow him on twitter: @JoshKayNHL_THW