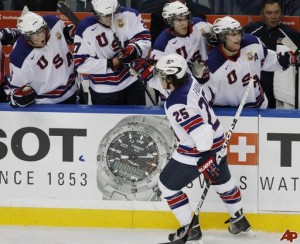 Ice Hockey in the United States has a serious problem. Many players, parents and coaches who participate in USA Hockey fail to recognize this problem or ignore the issue completely. This problem is why we struggle to hold dominance in the game of hockey over other countries. The problem: Skill Development.
Do we want our young hockey players to win a youth championship or develop their skills to compete at some of the highest levels in the world? The measuring stick should not be how many games our young players win. Instead, the focus should be geared towards improving the skills' of our young players.
Yes, we all want to win every game, but everyone participating in USA Hockey needs to be aware of the bigger picture. Coaches and parents who pay association fees have a responsibility to develop the skills' of young ice hockey players in the United States. Up to this point in time, most coaches and parents have failed at this task.
USA Hockey and the NHL are well aware of the deficiency in developing amateur hockey players in the United States. To improve their country's lack of skill development, USA Hockey, in partnership with the NHL, uses the American Development Model (ADM). ADM provides age-appropriate curriculum for participating hockey associations across the United States to help develop their youth hockey programs.
From the first time a US born hockey player begins participating in the game of hockey, he or she needs to be properly prepared from day one. USA Hockey coaches should have these four key factors in mind:
Emphasize activity and fun
Fully develop athleticism and skill
Equally engage all players
Create a positive learning and competitive environment
A better effort needs to be made when providing age-appropriate training for our young players. Mite, Squirt and PeeWee coaches should only be concerned with developing individual and team skills. Young players need to be taught how to properly skate, shoot, pass and stick-handle at these levels.
The former head coach of the Miami Heat and Orlando Magic, Stan Van Gundy, sums this up best. Using basketball as an example, he states that coaches are responsible for developing our youth no matter what sport they are coaching.
When referring to hockey, coaches have to decide whether they want to help develop hockey players, or whether they want to tell everyone that they won their youth hockey league?
Coaches should refrain from benching players who are not developing as quickly as others. Some youth hockey players develop their skills faster than others, but this does not mean that these players who are taking longer to develop should be ignored. Everyone has been witness to that one individual who was never the best player until all of their hard work finally pays off and a breakout season takes place. Every player should be given an equal chance to develop his or her skills, especially at the younger age groups.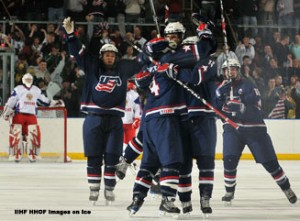 If the United States wants to be proudly represented by their own country in the NHL or in any international hockey competition, the USA Hockey community must follow this skill developing philosophy. Focusing on skill development rather than winning youth hockey games has proven to be a recipe for success by many other countries outside the United States.
USA Hockey has nearly three times more registered hockey players than the countries of Sweden and Finland combined. The fact that Sweden beat Finland in the 2012 IIHF World Junior Championship with far fewer players to choose from than the United States is mind-boggling. The US Team finished outside the top four teams. European countries that have far fewer hockey players to choose from prove that proper skill development can take your country to the top of the hockey universe.
This should teach a lesson to all of the coaches, players and parents involved in USA Hockey. If winning at all costs is put aside to develop the skills' of youth hockey players across the US, in the end, many of our US born hockey players will turn into champions.