The 2018-19 season is one of redemption and hope for Chicago Wolves forward Reid Duke. Now finally healthy enough to be in the lineup on a nightly basis, Duke has been showing off the talent that landed him in the Vegas Golden Knights organization in the first place.
First Professional Season Was One of Frustration
No matter what happens going forward, Duke is going to be the answer to a pub trivia question until the end of time. Before the Golden Knights picked up household names like Marc-Andre Fleury and James Neal at the expansion draft and became the darlings of the hockey world with a run to the Stanley Cup Final, they made Duke the first player in franchise history. Reid was originally drafted in the sixth round of the 2014 NHL Entry Draft by the Minnesota Wild but did not get an NHL contract until the Golden Knights came calling in March of 2017.
The Golden Knights have made the first player transaction in team history & signed forward Reid Duke.

More: https://t.co/CnhTkZe38y pic.twitter.com/gr3ygg24Z1

— Vegas Golden Knights (@GoldenKnights) March 6, 2017
Duke was coming off a very successful career in the Western Hockey League where he scored 115 goals and 245 points in 311 games split between the Lethbridge Hurricanes and Brandon Wheat Kings. He had back-to-back seasons of 33 and 37 goals with the Wheat Kings and was very excited to turn pro.
"I'm so thrilled," he told NHL.com shortly after putting pen to paper. "I'm pretty speechless right now. I signed the contract with [Knights assistant general manager] Kelly McCrimmon. [McCrimmon] has been so instrumental in my career, beginning with bringing me over here to Brandon in 2014. I owe him so much. He's been a big part of my life, and I'm happy to share this moment with him."
Duke's first season in the Golden Knights organization was mostly spent rehabbing rather than playing hockey. He suffered a shoulder injury during a rookie game prior to the start of training which caused him to miss all but 14 games of the Wolves season. He failed to pick up a point in those games as well as the two playoff games he appeared in.
"Honestly, it just feels great to be playing hockey again," Duke said of his road back to the ice. "It was a really long year last year so it's nice to be healthy and playing again.
Duke Is "Going in the Right Direction"
Duke's season got off to a very fast start as he scored his first two professional goals in just the second game of the season at the Colorado Golden Eagles on Oct. 6. He scored his third goal two games later against the Milwaukee Admirals and put up five points in five games. He then went the next nine games without a point before finally scoring against the Iowa Wild on Nov. 17. Since he put an end to his pointless streak, Duke has two goals and six points in his last six games.
"I don't think he was playing any differently during that stretch where he wasn't getting any points," Wolves head coach Rocky Thompson said about Duke. "I just think he had (fewer) chances during that stretch and he the same amount of chances at the beginning but he was able to score. He was opportunistic. But, in the last three or four games, that's when we noticed it's been more consistent play up the ice. He's been making more plays and getting more shots."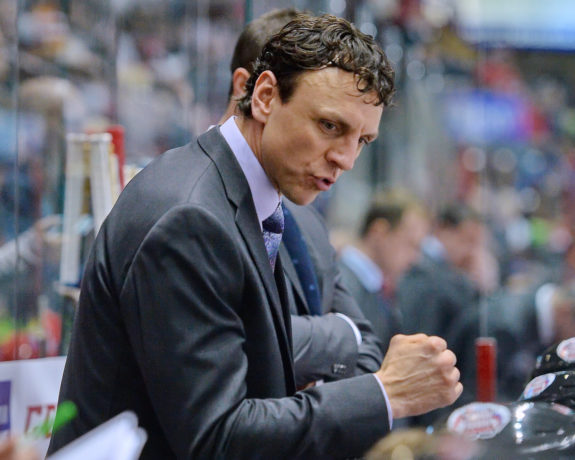 Being in the lineup on a nightly basis is starting to pay off for Duke. He has gone from being a role player to now leading the play as his line has become more important as the team's high scoring top line has cooled off of late.
"Now we're a couple of months into the year and he has some games under his belt," Thompson continued. "The beginning was great and that's good. But when it went down it wasn't because he was playing poorly or anything. He's still learning. There were things in his game that were developing and those things are continuing to develop. It's going in the right direction."
Chemistry Is Leading to Success
For much of the season, Duke has been on the same line as veteran Curtis McKenzie, who signed with Chicago over the summer. McKenzie has 243 games of AHL experience and has played 99 NHL games as well. Duke and McKenzie have spent the last few games sharing a line with Keegan Kolesar and the chemistry has worked well so far.
"He's an older guy that knows what it takes and he's also of the one the nicest guys off the ice," Duke said of McKenzie. "It helps when you're a younger guy and being able to gel off the ice definitely shows when we are playing together."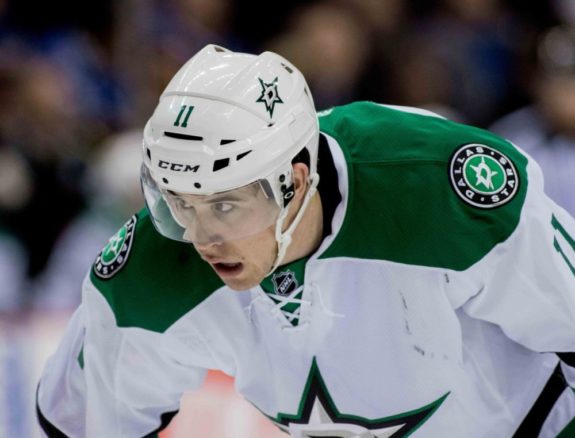 Since Kolesar has been added to the line with Duke and McKenzie, Duke has a goal and four assists in five games. The trio is a very tough matchup for opponents as they have a right combination of skill, toughness and defensive responsibility. They have been Thompson's starting line more than once over the last few games.
"That's the first time we put that line together because Stefan Matteau is out," Thompson said after the Wolves 7-2 win over the Manitoba Moose on Nov. 18. "I thought there was a lot of chemistry. McKenzie and Duke have played together for quite a while now. They've been developing a chemistry with each other that we've already noticed. It was a nice compliment to that line, Koley fit right in."
Versatility is the Key to Future Success
Duke was very good goal scorer during his last two seasons with the Wheat Kings as he lit the lamp 70 times in 127 games. The jump from juniors to the AHL is a tough one to make for many young goal scorers, but Duke is realizing there is more than one way to make it to the NHL.
The 22-year-old center has been used in many different roles. He has shown that he isn't afraid to shoot the puck as he is tied for fifth on the team in shots, averaging nearly two per game. Besides his shooting ability, Duke has shown very good vision on the ice and has helped set up scoring chances for his teammates. He has spent time on both the power play and penalty kill units. Thompson has no problems deploying him for important defensive zone starts to win a key faceoff. This versatility will go a long way to his personal success.
The first Golden Knight has cracked the starting lineup. #BeatRockford pic.twitter.com/10dL198mjR

— Chicago Wolves (@Chicago_Wolves) April 14, 2018
"I think that is one of my skills; being able to play in several situations," said Duke. "It's definitely nice to have that confidence of the coaches to be put in any situation. I am happy to be used in that role."
Even when Duke went through his nine-game pointless streak, there was no doubt that the effort was there each night. He has shown that he can be effective in all three zones of the ice, can play both the wing and his natural center position as well as contribute on special teams. If he keeps trending in the right direction, there very well could be an NHL roster spot in his future.