It's been a day since the whole Kris Versteeg situation unraveled before the eyes of the Edmonton Oilers. In case you missed it, Versteeg ended up surprising many in Oil Country by signing a one-year contract with the Calgary Flames, their provincial rival nearly 300 kilometers (186 miles) down the road. The deal with Calgary comes at an easily digestible $950,000 cap hit, a dollar amount Edmonton was rumored to have offered.
So what exactly happened? Why did Versteeg choose Calgary over Edmonton? If you piece all the reports together, the Oilers management group and general manager Peter Chiarelli might've screwed the pooch by some ill-advised decisions in their negotiations with the forward.
What Do We Know?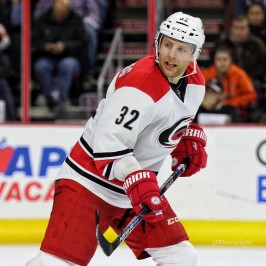 This was supposed to be a done deal according to all reports. Mark Spector (Sportsnet) went as far as saying that Versteeg sounded like a guy with a contract agreed upon in Edmonton, we were just waiting for an official announcement. It turns out Versteeg also had another offer from Flames GM Brad Treliving as well.
https://twitter.com/SportsnetSpec/status/785548716346265600
Adding to that, Bruce McCurdy (Edmonton Journal) went on to state the deal might've come down to a few different factors. For one, the Oilers offered a contract similar to the one they offered defenseman Eric Gryba. Gryba, 28, eventually signed a one-year deal with a $950,000 salary, but it was a two-way deal with an AHL downside of $250,000.
Related: McCurdy – Versteeg Signs with Flames Instead
Did the Oilers and Chiarelli actually think they could reasonably offer an NHL veteran with two Stanley Cup rings and a consistent 30-point scorer a two-way deal and actually have him sign?
Versteeg on with us now. Says playing on a nightly basis is a big reason why he chose the #Flames over Edmonton.

— Pat Steinberg (@Fan960Steinberg) October 11, 2016
Treliving and the Flames seemed more intent on giving Versteeg a guaranteed role in the NHL. When you're weighing your options as a player between maybe playing or to play the top line with Johnny Gaudreau and Sean Monahan, what would you pick? Chiarelli and the Oilers made the only other bid for Versteeg's services at the same number, all Treliving and company had to do was add a guarantee of some sort.
Related: Latest Oilers News: Yakupov, Lander, Versteeg & Russell
They did — a one-way deal with a no-trade clause (NTC) according to Renaud Lavoie (TVA).
#flames Kris Versteeg has a no-trade clause in his contract. List of 3 teams he don't want to be traded.

— Renaud Lavoie (@renlavoietva) October 12, 2016
Where Do We Go Now?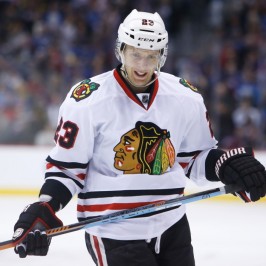 The Oilers might've just caught themselves getting a little too far ahead of themselves in thinking they had Versteeg locked up, only to lose him to a last-minute bid from the Flames. It's unfortunate and as Larry Fisher (THW) stated, the Oilers were possibly caught dragging their feet with this when they could've locked this in a lot earlier. It stings a little more for the fanbase after you saw the names on the waiver wire Edmonton could've claimed: Teemu Pulkkinen, Mark McNeill, and P-A Parenteau to name a few.
Related: Versteeg, Gryba & Others Get PTO's with Oilers
The two teams kick off the year against each other in back-to-back games and Versteeg will undoubtedly be jeered by the Oilers fanbase every time he steps onto the ice, but he's not the one Edmonton fans should be mad at. If you want to point fingers, look at the Oilers management group led by Chiarelli. It's been a summer of mixed reviews on the moves they've made and how the Versteeg situation broke down only contributes to the mix.
'Don't hate the player, hate the management.'