The Windsor Spitfires have added a Memorial Cup-winning piece to their young roster.
On Sunday afternoon, the Spitfires received a big boost as the New York Rangers assigned defenceman Sean Day to the OHL. Day, the Rangers' third-round pick in 2016, enters his fifth OHL season and second as a Spitfire.
He was originally drafted by the Mississauga Steelheads in 2013 under the "Exceptional Player Status" rule. This allows players to be drafted a year early as they are deemed ready for the OHL. Former OHL stars Connor McDavid, John Tavares and Aaron Ekblad have been previously given the status.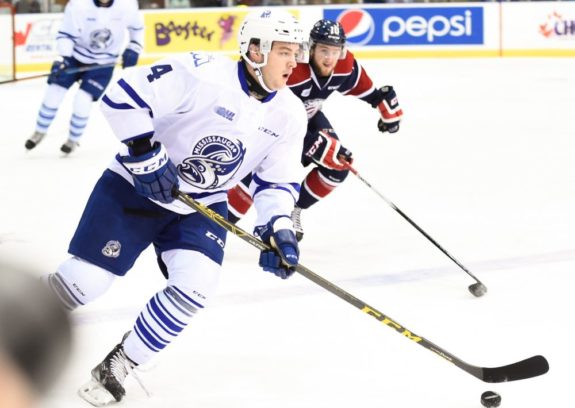 Since he was drafted a year early, he had four years in the OHL under his belt and was eligible to play in the AHL had the Rangers chosen that route.
Day spent three seasons with the Steelheads and was supposed to be a big piece of their build. He had all the tools but something was always missing. Eventually, the story in Mississauga was over.
The Steelheads dealt Day to Windsor in October 2016 in a package deal that saw several picks head both ways. In 58 games for Windsor, Day had 12 goals and 20 assists for 32 points along with a career-high plus-11 rating. He added one assist in the 2017 Memorial Cup.
New Day for Spitfires' Blueline
The 6'3" 230lb Day brings a veteran presence to a young Spitfires' defence that currently sees four rookies dress every night. Veterans Austin McEneny, Tyler Nother and Connor Corcoran have experience, but only Nother has over 100 OHL games on his resume.
The rest of the defence – Lev Starikov, Louka Henault, Thomas Stevenson and Nathan Staios – are all rookies. With over 240 OHL games on his resume, Day's presence alone will be a huge bonus.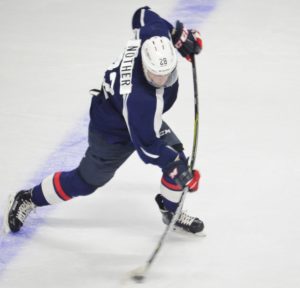 Known as a smooth-skating defenceman, Day can beat you by putting up points or shutting down your offence. His 32 points last season were the second highest of his career (36 points in 2014-15). He will likely get top pairing minutes for the Spitfires and play in all situations.
To Keep or Not to Keep?
The question now must be asked – how long will he be in a Windsor uniform?
It's likely that he will be a Spitfire for a period of time. They need him and there's no need to rush any decisions. That doesn't mean he will finish the season on the roster, though.  There are two scenarios that have to be looked at.
If he remains a Spitfire, he'll put up both offence and defence that will be invaluable to the Spitfires down the road. He will also become an instant leader, which will help both the Spitfires and Day's own game.
However, there is the other side of the coin. The Spitfires are in a full rebuild and trading a player like Day could bring exactly what the Spits' need for the future – youth, high-end draft picks or a combination of them.
During the build to the Memorial Cup, general manager Warren Rychel dealt several picks, emptying out the cupboard. The Spitfires are without a second-or-third-round pick until 2023.  While it was worth it, as the Spitfires won the Memorial Cup, the picks that come back in a Day deal would go a long way to replenishing the cupboard.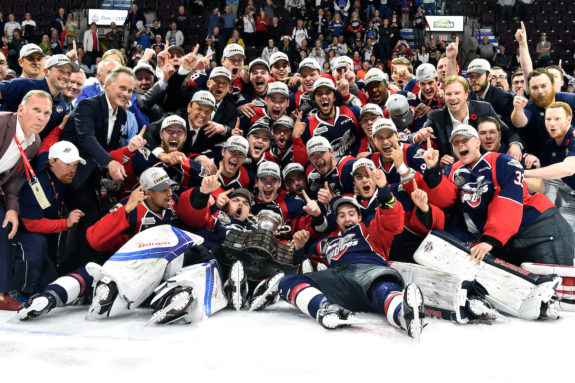 It's almost a win-win for the Spitfires. If they keep Day, he's an automatic top two defenceman who will play significant minutes in all situations. If they deal him, Rychel will certainly get a hefty return that will help the team for the future. There is no significant rush to pull off any trade as the deadline isn't until mid-January.
Regardless of what happens, Day is back in the OHL and someone is about to get a huge boost this season.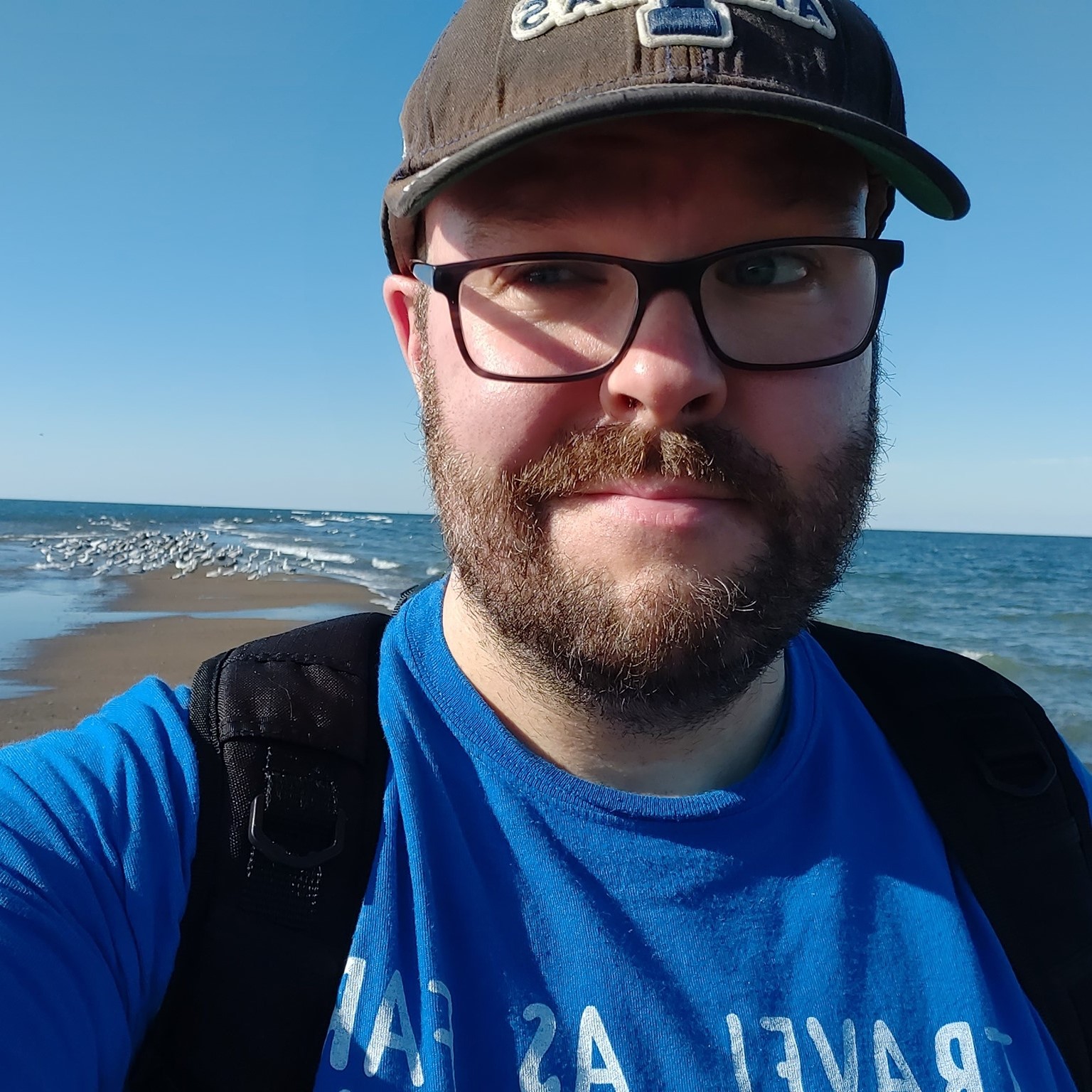 A nearly life-long resident of Windsor, ON, I graduated from St. Clair College (Journalism) and University of Windsor (Communications) and have attended Windsor Spitfires' (and OHL) games for 30-years. My areas include multimedia journalism and photography.