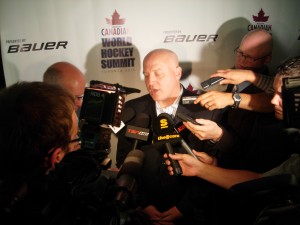 From the video above and the picture just below, one can kind of figure out what this article is going to be about. Right? Wrong! This is one that had to be done. The first question asked is always "When will the lockout end?". The second is hey you are a fantasy hockey writer, why don't you come up with a league that is completely different? Sadly, I do not know if this idea will ever get off the ground but it is fun to at least talk about it. That is right. Welcome to Fantasy Hockey Lockout!
This would require a setup that is a considerable ways off the beaten path. A point scale would have to be created that is also easy for everyone to follow. The dilemma is that there are a limited amount of characters err players in this scenario. If there was a basic seven on seven scenario as far as the NHL and NHLPA, would that be considered enough to satiate the fantasy taste buds? How do you arrange the categories? Public relations and oral skills have to be significant especially with no real progress in the negotiations so far. However there are always going to be intangibles. That is something to be pondered.
It is the time to list the key cogs on the NHL side first. These seven are pretty much those people considered the most influential in the negotiations process. This is a process and could be a very long one. Now it is time to list those top seven.
Gary Bettman
Bill Daly
Jeremy Jacobs
Ed Snider
Craig Leipold
Jim Rutherford
Brian Burke
It became necessary to add Burke as his hawk-like stance has to be duly noted in any and all negotiations. A GM like Lou Lamoriello is definitely not in that "inner loop" on this rodeo so to speak. In the last lockout negotiations, he was. The difference now is the owners are not quite as unified as they would appear but the major players are clear.
Then there is the NHLPA. It is an organization that once was considering a near laughingstock by every labor organization in major sports. After all, this is the "PA" that lost a season. Now they seem more resolute than ever. It would seem they are ready to jump on the sword yet again but this time for what they believe in. Would they drop the "no salary cap" bomb in a proposal. That is not likely. However, hey you never know. The reality is everyone knows games will be eliminated but this players' side will not cave in like the last time.
Who are the major players in this fight for the NHLPA. Here are a few.
Donald Fehr
Steve Fehr
Mathieu Schneider
Steve Montador
Sidney Crosby
Zach Parise
Wayne Gretzky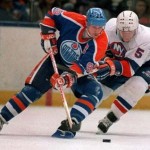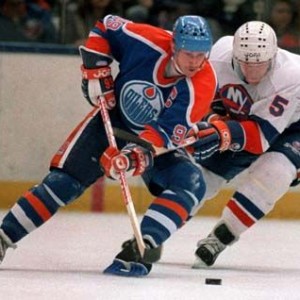 There is some who will say Wayne Gretzky? Former players like Gretzky at least have some perceived clout and its like tossing Brian Burke's name into the NHL side. This is not an easy process. Like we said, there will be the inevitable cancellation of games sometime on Wednesday. It is going to happen. Are you ready for Fantasy Hockey Lockout? Each week the goal will be to try and quantify what these key figures are doing or not doing. Points will be given on press conferences and social media interaction as well. What will be given can be taken also. What does that mean? It is easy. Good ideas are worth one point and bad ideas get a point taken away. There will be points for poise and manners too. This is not a normal scoring system. Losing your composure will make your side lose so blowups like Brian Burke is known for will not be good for their side so choose wisely.
For those scoring at home, here is the official system.
1 point for a good presser.
-1 point for a bad presser.
2 points for a good interview 
-2 points for a bad interview.
1 point for good publicity
-1 point for bad publicity.
Now who is going to judge this? We will be bringing in Tim Rosenthal of Bruins Daily. There will also be bonus points awarded for those who go above and beyond the call of duty, both good and bad. If it is memorable, it will be documented. Also if you want other options for either side, by all means please request them. They will be considered. Again this is a work in progress. That has to be kept in mind.
Here is your chance for input. We want what you think should be important. Please comment away in the section below the article and by all means, tell your friends. Let us be honest. This is a social experiment. Will it turn into something more? We hope so. However it cannot do so without the readers. This is meant to be fun yet your involvement is vital. It is time to make a statement and thanks again.