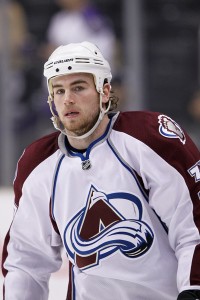 Players seem to be getting extensions and today Ryan O'Reilly signed a lucrative offer sheet from the Calgary Flames to the tune of two years, ten million dollars. Needless to say, in seven days or less, O'Reilly will break the bank one way or the other. He will definitely have lots of money to play the latest that DraftKings has to offer. There are plenty of contests and different options for the daily fantasy hockey fan. For those still hesitant to get into the game, there are always options.
Deposit bonus. Did we say deposit bonus?
Yes we did! When you drop some dollars into your DraftKings account for the first time, it is matched 100%. We are not talking 20.30, or 40 but 100 percent! That is a bonus any daily fantasy player can get behind. This isn't hard. If you put in $50 then they match it. Its like offer sheets only better for you. The money doubles and there are no other places that you can find that kind of deal. NONE! If you can, then there must be a catch because at DraftKings, there are no catches, no snags, no gimmicks. You want to win money, don't you? This is the site to try ladies and gentlemen!

I'll buy that chance for a dollar……
Here is another way to earn some money. For those who want to dip their feet in the water a bit more gradually, there is the NHL Daily Dollar contest from DraftKings. A dollar gives you a chance at a $50 prize pool. Hey, that isn't so bad, right? Think of all the things that people waste more than a dollar on then just imagine the possibilities of turning four quarters into something more. This is not a difficult decision and hopefully DraftKings can serve all your daily fantasy needs.
=================================================
For the fantasy hockey fans, it has not been an easy time of it at all. In some ways, daily leagues have had it worse with players flying in and out of lineups. Then there are the ones that appear almost last minute. Sometimes they work but many times they do not. Starting next week, there will be even more on some daily finds that will surprise you. Perhaps even there is that one decision that has the player perplexed. Hopefully at The Hockey Writers, we can try to make that choice a less painful one.
What did we have in mind? You can follow me over at @ChrisWasselTHW on Twitter. No question is too big or too small. Also, I will not duck the toughest of questions. The goal is to always have an open dialogue and hopefully we can post some of those interactions right here. Thanks again for reading and of course good luck in those daily leagues. Let's win some money!