Would anybody be surprised to see the Dallas Stars get swept in the first round of the postseason? They have become one of the hardest teams to predict this season with how volatile their play style is. They generate a ton of offense but also allow chances in nearly equal amounts. They are the very definition of "high-risk, high-reward".
Several things could slow the Stars down and stop them before going deep in the playoffs. A run of bad goaltending could sink them. Letting their goaltenders face too many quality chances could do them in. A snake-bitten offense could lead to a quick demise. As good as their offense has been this season, they are still being questioned by many as far as their legitimacy as a contender goes. While the Stars will look to prove those people wrong there are still several aspects of their game that could prevent them from going deep into the postseason.
What will be the cause of an early exit for the Stars? Let's find out.
If you would like to read why the Stars will win the Stanley Cup, you can find that here.
Too Risky
The Dallas Stars play a high-risk style and it can burn them just as easily as it can benefit them. They have given up four goals or more 19 times this season. That is the result of the Stars getting even more risky when they fall behind. If they go down 3-1 or 2-0 they will begin to take even more chances offensively, leading to a high number of quality chances against them. Only the Senators, Oilers, Canucks, Sabres and Jets have allowed more high-danger chances against while trailing than the Dallas Stars. Needless to say, those teams have spent quite a bit more time trailing than Dallas has this season. It really speaks to how much they push the envelope when attempting to come back in a game.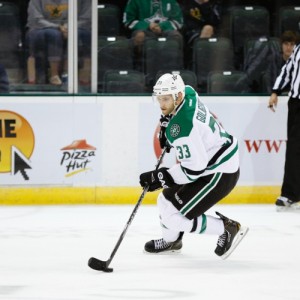 It almost gets worse when they have a lead. The Stars are at their best when they are controlling the puck and on the attack, which they do very well. Like everyone else in the league, complacency sets in when a comfortable lead is forged. No team has given up more high-danger chances against at 5-on-5 with a 2+ goal lead than Dallas. Only Washington has allowed more 5-on-5 tallies when leading by two or more than the Stars. They have a tendency to let teams back into games as they don't really have the roster to turtle in the defensive zone and milk away a lead. Like all primarily offensive teams, they would be better served staying on the attack.
While I've highlighted those two areas, the Stars giving up quality chances isn't exclusive to those situations. In all situations playing 5-on-5, only Edmonton has allowed more high-danger-scoring-chances against than Dallas this season. Do they produce a lot of them themselves? Absolutely, but the rate that they give up quality chances is concerning for the postseason.
Hearing Footsteps
Something that has gotten the Stars in a bunch of trouble this season has been turnovers in their own zone. It happens to everyone, of course, but the Stars seem to be incredibly susceptible to it so far this season. It has appeared the most often against physical opponents who are heavy on the fore-check. The Stars had all sorts of trouble against the Los Angeles Kings not too long ago for that very reason.
Alex Goligoski and John Klingberg, a pairing for most of the season, co-lead the Stars with 56 giveaways while playing 5-on-5 this season. Now part of that can simply be explained by both of them having the puck a lot, evident by their strong possession numbers. Some of the turnovers, however, are egregious and have led directly to goals against.
It's been noticed several times with Klingberg this season as teams have really put the pressure on him and have made a point to finish their checks on him. Klingberg has been hit 156 times playing 5-on-5 hockey this season, 26 more than the next Dallas Star and 11th in the entire NHL. He has missed a bit of time with injuries this season and you have to wonder how healthy he is heading into the postseason with how much contact he has taken this year.
It hasn't just been Klingberg either. The Stars as a whole have 809 giveaways this season, fourth-highest in the NHL. Obviously a big part of that stems from them having the puck more often than most teams but that can't be used to explain the entire story. The Los Angeles Kings have the puck more than anyone in the NHL and they only have 665 giveaways this season. Same story with the Capitals who have just 660 on the year. One bad turnover in an elimination game and it can all be over.
The heavy fore-checking teams like the Kings and the Blues could give the Stars fits. They will likely have to go through one or both of them to make it to the Cup.
Will Those Combine to Be Their Demise?
The turnovers and high-quality chances being given up generally go hand-in-hand with the Stars. Many of the top-shelf chances they give up stem from a turnover in their own zone or a forced pass in the offensive zone. If Dallas fails to go deep in this year's postseason, those factors will likely be a big reason why.
The offense isn't likely to go away, as they are producing at such a high rate that goals from Dallas are to be expected. They aren't shooting at a ridiculously high percentage so what they are doing offensively is actually quite sustainable. In fact, they are actually shooting at the second-lowest shooting percentage playing 5-on-5 since the 2005-2006 season. Unless they run into a goaltender who has an all-time performance, the offense isn't going anywhere.
No, if Dallas is to suffer a let-down it will be in their own zone. While the goaltending hasn't been great, the poor statistics of Antti Niemi and Kari Lehtonen can be at least partly attributed to the style of play coming from Dallas. The sheer amount of quality chances against would knock down even the best goalie.
If Dallas doesn't find a way to go deep, errors due to high-risk plays will almost certainly be their demise.
Jordan has been covering the Stars for The Hockey Writers since February 2015. He is originally from Iowa City, Iowa. You can follow Jordan on twitter @jordan_dix