With the 2016-17 NHL Trade Deadline fast approaching and teams cajoling for position, the league's newest franchise finds themselves in a unique position.
The Vegas Golden Knights currently sit in NHL utero. The Knights have an owner, coach, GM, logo and a very pleasant (and yet somehow confusing) twitter account.
We might not yet have a roster. But thanks to @MO_LASVEGAS, we do now have a rooster.

But why?

More: https://t.co/qx1FRhhXB3 #BoldInGold pic.twitter.com/IN6iyZ7uSN

— Vegas Golden Knights (@GoldenKnights) February 10, 2017
But as it stands right now, they are still one payment away from being a fully-formed NHL team.
Vegas Must Pay to Play
Once the final chunk of their sizeable $500 million expansion fee clears, Vegas will be able to officially start making transactions. According to NHL Deputy Commissioner Bill Daly, "Once they close the transaction, [Knights GM George McPhee] will be able to make player-related transactions within some parameters," Daly said. "Obviously he still can't acquire players who are still playing the 2016-17 season (MATT'S EDIT: dang), but he can acquire draft picks, he can acquire [unsigned draft choices], sign draft choices, player assets. He can start making deals associated with the expansion draft." Daly expects the payment to be made "on or around" NHL's trade deadline of March 1st, noting that it is "not a hard date."
Things got slightly murkier on Saturday, as Vegas owner Bill Foley told Steve Carp of the Las Vegas Review-Journal that the final expansion payment might not be made in time for the league's trading deadline. Instead, Foley expects it to be made some time during the first week of March. The NHL GM meetings take place from March 6-8, the idea presumably being to get the payment in before then.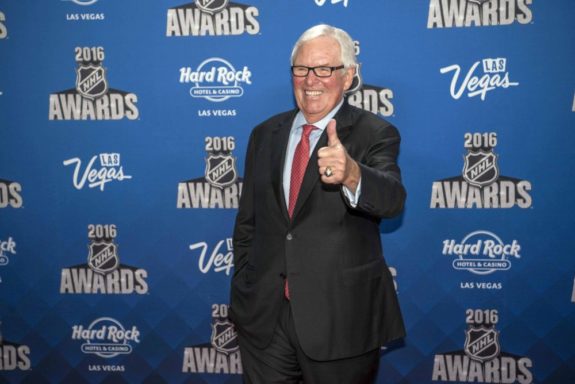 This presents a unique question: Should the Golden Knights sit tight, or should they try to force their way into the 2016-17 Trade Deadline to make a splash?
To Deal or Not to Deal
It is an interesting debate. At this stage of the game, one would think that any publicity would be good for the upstart Golden Knights. We have no idea how hockey is going to take off in Vegas, or if it will work at all. The Atlanta Thrashers didn't last. The California Golden Seals didn't last. I don't think it's unfair to say that the jury is still out in Glendale. A small deal for a draft pick will not exactly cement hockey on The Strip, but if a team that doesn't technically exist were to make a deal at the trade deadline, it would definitely be a unique story. The Golden Knights are in a new team in a new market, and it would benefit them to be as active as possible from the get go.
Of course, you need to have pieces in order to trade them for other pieces. What exactly can a team even do with zero players and nothing but a few hypothetical draft picks? Bill Daly referred to the Knights "making deals associated with the expansion draft", which is a phenomenon that nobody quite knows the outcome of. Many people have speculated what "deals associated with the expansion draft" might look like, with the conclusion being that the Golden Knights may accept a few extra draft picks or prospects from teams in order to select (or not select) certain players in the Expansion Draft.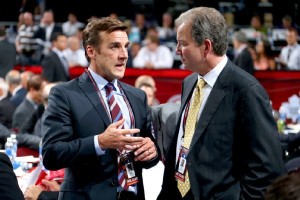 As of this moment, it looks like the Golden Knights will be sitting the 2016-17 trade deadline out. While the possibility does still exist that Vegas will be fully operational before March 1, it seems as though Bill Foley has his sights set on a different deadline.
"It's going to be complicated for us to do it by the 28th because of all the legal documents that we're doing with the NHL that still have to be completed," said Foley. "We're still negotiating a few points. But the money will be ready around the 25th or 26th, so if we can get all the legal paperwork finished, we may be able to move it up."
Sadly, the fans who are eager to see the Golden Knights begin wheeling and dealing may have to continue to wait.  With the expansion draft being finalized on Tuesday June 21 and the 2017 NHL Entry Draft kicking off two days later, showtime may not begin for these Knights until the final puck drop this summer.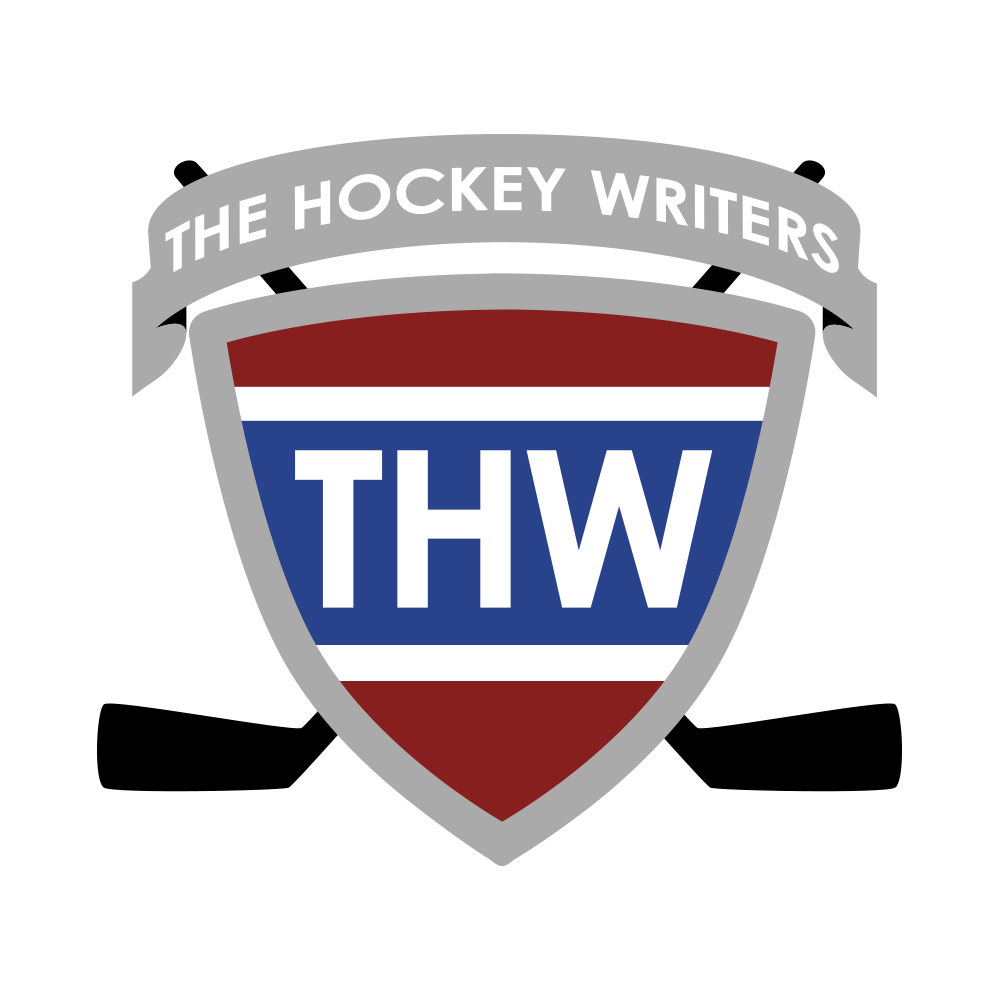 The Hockey Writers is:
1) A top-tier hockey media company delivering a top-notch, in-depth look at the NHL
2) A collective of some of the best hockey writers anywhere
3) A multimedia provider with daily podcasts and YouTube shows
4) Well-respected and widely-cited NHL prospect and draft resource