As the calendar approaches December, and the OHL season hits a critical stage, the Windsor Spitfires have some serious questions to ask themselves.
Coming into the season, expectations weren't overly high for the Spitfires. After winning the 2017 Memorial Cup, they faced heavy graduation and were looking at a team that many didn't recognize. It was looking like a rebuild was guaranteed.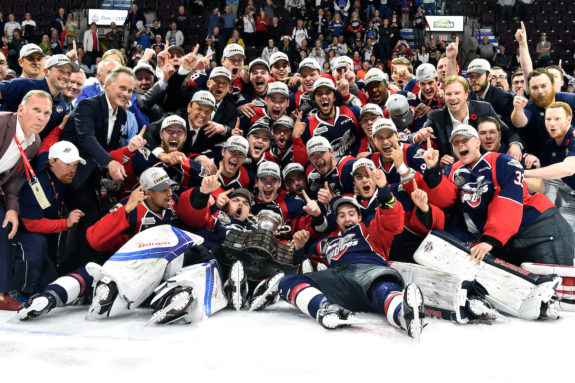 That was then, though, and now, it's a whole other story.
Through 24 games, head coach Trevor Letowski and his staff have put together a winning formula. Despite some hiccups along the way, they've managed a 13-10-1-0 record, good for a three-way tie for fifth in the Western Conference.
However, with exceeded expectations comes questions that must be answered. Does the team take the risk and go for the title? Would restocking the cupboards more important? It's a tough decision but one that needs to be made.
One Last Hurrah
The heavy graduation meant a roster full of players who were eager to show that they belonged in the OHL. It also meant returning veterans had to step up and lead by example.
It started up front. Forward Aaron Luchuk, who was coming off of back-to-back 27-plus goal seasons, caught fire. He started the season with a nearly goal-per-game pace and didn't let up. After 20 games, he had 20 goals and 39 points; truly a career performance.
The Ottawa Senators also returned forward Logan Brown to the Spitfires in October and he joined forces with Luchuk. The two have shown elite chemistry and are offensive threats every time they hit the ice.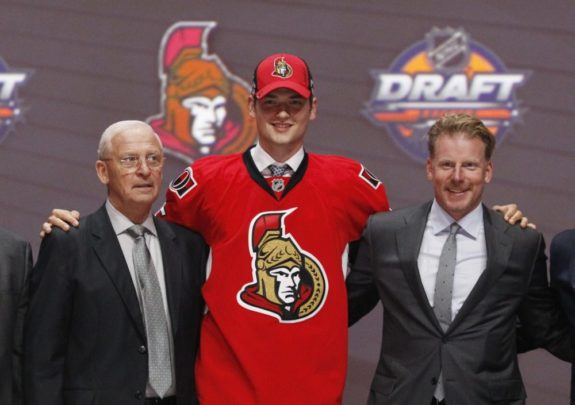 After a lengthy injury, star forward Gabriel Vilardi looks to be back sometime after Christmas. He'll be a tremendous boost to the top six.
Defensively, the Spitfires got back 19-year-old Sean Day from the New York Rangers. Day, who was traded to Windsor last year for a Memorial Cup run, wasn't expected to be in a Spitfires' uniform this season. He has continued where he left off with 16 points in 20 games.
Combine all of this with the all-star numbers being put up by goaltender Michael DiPietro and young players who are eager to learn from the elites and you've got a tempting scenario. The pieces are there to defend the throne.
Stocking Up for the Future
On the other side, re-stocking the draft cupboards is a proven method of success.
When the Spitfires' won back-to-back Memorial Cups in 2009 and 2010, they drafted elite talents like Taylor Hall, Adam Henrique, and Ryan Ellis. General manager Warren Rychel also made trades to bring in complementary pieces.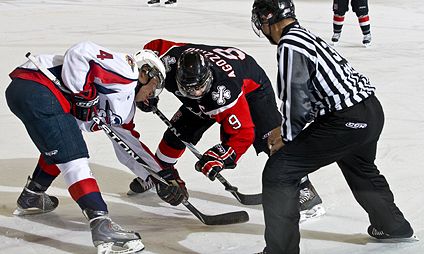 Last season, when the Erie Otters won the OHL championship, the majority of the roster was built through the draft and had played together for multiple seasons.
Drafting and developing talents is proven in the OHL.
There is also the idea of multiple teams that want to dethrone the Spitfires. There are as many as 10 teams who could be considered "buyers" this season. They have assets to deal that the Spitfires simply don't.
As the Spitfires made moves to create a championship club last season, they dealt away a lot of draft picks. Currently, they only have two (2023 and 2024) second-round picks before 2027, and they don't have a third-round pick until 2023. In the 2018 draft, they have no selections in rounds two through six.
This is where the Spitfires' limited assets come into play. Luchuk, Brown, Day and even Vilardi or DiPietro could fetch a significant return that helps the Spitfires now and in the future.
Imagine getting three-or-four high-end picks, plus a couple of 16-or-17-year-olds for just a couple of those players? If this is done in full force, the Spitfires could see a dozen picks plus a handful of new faces on their way to Windsor by the deadline. While the team would be much younger and making the playoffs would be a stretch this season, long-term chemistry and success are in sight.
Re-Stock, Rebuild, Get Rewarded
Going from a Memorial Cup win to hoping for the playoffs isn't easy for any hockey fan. You want full value for your hard-earned dollar. While it would be nice for the fans to see the Spitfires make another run, that just can't happen. Rebuilding is the only logical answer.
The Spitfires desperately need draft picks to have any chance to compete within the next few seasons. They went all-out for the Memorial Cup and, while it was worth it, the back-side is now in full flight.
This weekend, the Hamilton Bulldogs acquired offensive forwards Nicholas Caamano and Ryan Moore from the Flint Firebirds for 17-year-old Connor Roberts (third overall pick in 2016 OHL draft) and three picks. The first domino has fallen.
Now, it's the Spitfires' turn to work some magic and turn high-end players into high-end picks. They have a handful of young pieces already in the mix including rookies Nathan Staios, Luka Henault and Kirill Kozhevnikov. Adding more would only help the process.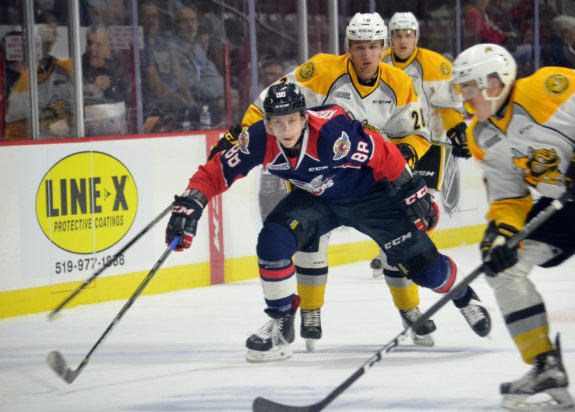 When Rychel, Bob Boughner, and Peter Dobrich bought the club in early 2006, they embraced the rebuild, bringing in young talents to grace the old ice at Windsor Arena. They also did it when they dealt Jack Campbell and Tom Kuhnhackl away in November 2011.  It's time to begin another rebuild.
Teams are looking to take a run at the Spitfires' title and, while battling them is tempting, now is the perfect chance to step back and re-load. The Spitfires have their third Memorial Cup. The next step has to be looking towards the future so the next group can hoist a fourth title. Sometimes, short-term pain can bring fantastic long-term gain.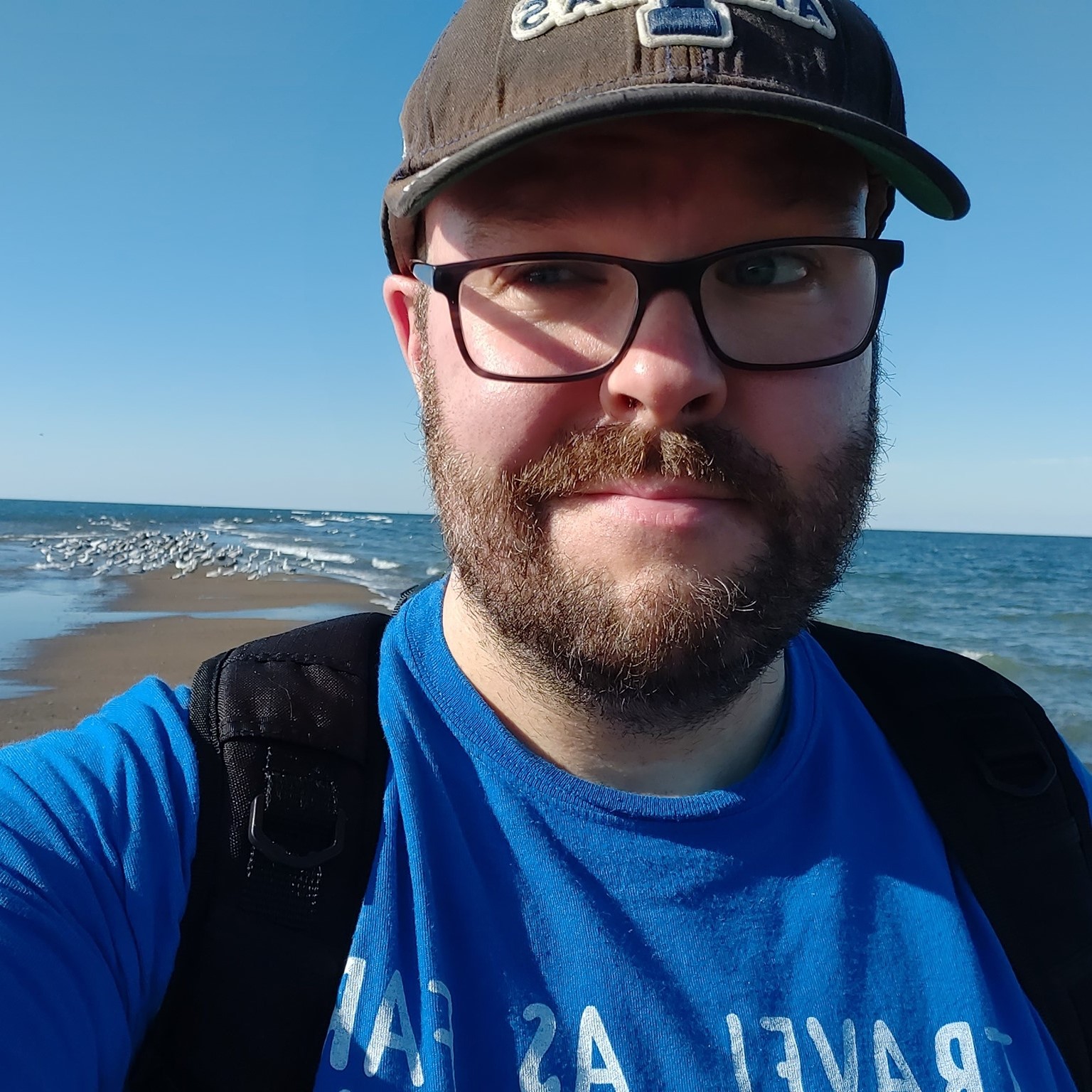 A nearly life-long resident of Windsor, ON, I graduated from St. Clair College (Journalism) and University of Windsor (Communications) and have attended Windsor Spitfires' (and OHL) games for 30-years. My areas include multimedia journalism and photography.