Christopher Ralph is THW's prospect and draft analyst.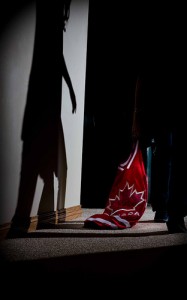 Canada's third period collapse against Russia in the gold medal game is now not so ancient history. Executing three valiant comebacks in three consecutive elimination games, the Russians have to be commended for showing the heart and determination their international squads have recently sorely lacked all too often at various levels of play – from the juniors to the Olympics.
Team Canada played a near perfect game against a strong USA team in the semi-finals. Two periods into the contest with a 3-nil lead, it looked promising for a return to the top for the first nation of hockey. It was not to be, however, and although the players were beyond disappointed, when the dust settles and the zamboni makes its rounds – the boys should be very proud of their performance.
As TSN's Bob MacKenzie stated:  "Yup, that's hockey, that's junior hockey. "

And maybe, just maybe, it's the hockey gods' way of balancing the scales a touch and sending along a little message, as hockey gods are wont to do sometimes.

Perhaps something along the lines of, Stay humble, Canada, stay humble.
Should Canadian hockey fans be concerned?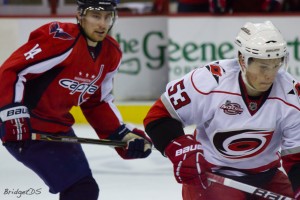 Fear not Canadian hockey fans. Canadian hockey at the grassroots level is far from on a downward spiral. While Team USA was missing NHLer Cam Fowler (Anaheim Ducks) and Sweden were without eligible prospects Oliver Ekman-Larsson (Phoenix Coyotes), Magnus Paajarvi-Svensson (Edmonton Oilers) and Jacob Josefson (New Jersey Devils), imagine Team Canada roster with the following eligible players:
The above players would have created a seemingly unbeatable Team Canada squad. The consequence though would have been possibly missing out on the coming out party of forwards like Ryan Johansen (Columbus Blue Jackets).
Russia, it should be noted, only has one player eligible to return, ultra-talented Evgeny Kuznetsov (Washington Capitals),  for the 2012 WJCs U20 in Calgary/Edmonton, Alberta (Canada).
*Follow The Hockey Spy on Twitter as I infiltrate, dissect and analyze happenings of hockey prospects and the NHL entry draft.
Chris is THW's senior draft/prospect analyst and a Managing Editor. Watch for "The Next Ones" Prospect Profile series, exclusive rankings, mock drafts, as well as the annual THW NHL Entry Draft Guide. Follow @ChrisRalphYQ on Twitter as he infiltrates, dissects and analyzes all happenings of hockey prospects and the NHL entry draft. Email: cralph[at]thehockeywriters[dot]com