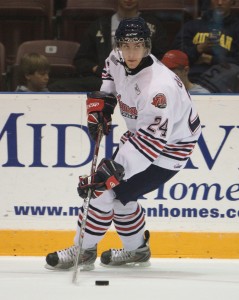 It seems like every off-season the Islanders have the same questions swirling around them.  Will they use all their cap-space to land some quality players? Will they get some kind of clarity on the arena situation?
As usual the answer to both questions seems to be no. This off-season's attempt to save the Coliseum is a re-hashed plan that didn't work the first time and can't be expected to work this time. (the RFQ is up today so we will see if some developer swoops in to save the day)  As for the team itself, they made a couple of low-level signings when free-agency first started but  just a few days later GM Garth Snow announced that the roster was pretty well set.
Of course the Islanders are still about six and a half million below the projected cap floor, but with CBA negotiations still ongoing there is no way to know where the floor will actually end up. The Islanders of recent years have made it their way to only spend the money that is necessary, so until that number is set in stone the Islanders won't be bringing in any extra pieces. Without the floor to force the Islanders to make signings, their true intentions will become apparent.
If that is the case, then this year's team will be very heavy on youth.  This team is going to have lots of spots to fill and the solutions (if there are to be any) are going to come from the Islanders prospect pool. The current Islanders team has 11 forwards, 5 defenseman, and Evgeni Nabokov and Rick Dipietro as the goaltenders.
That includes three players almost certain to make the team that are currently on entry level contracts (Nino Niederrieter, Travis Hamonic, Casey Cizkas).  In order to field a complete team they are still going to need at least one more forward, one more defenseman, and the goaltender who will take over after if (when) DiPietro gets hurt. If they don't need to add players to reach the salary floor these players are going to come from their farm system.
With the current structure the Islanders have only six players on the team that are 29 or older (4 of which are 34 or older), contrast that with six players who are 23 or younger to go along with any prospects who make the team.
What that equals is a team that is going to be very young. This team will put the drafting and scouting of Garth Snow and company on full display.  The Islanders have always been a young team (26.704 average age in 2011-12) but this year they will be even younger and more dependent on their young players.  The future has been the focus for this team since Snow took office and the future is now for the young talent he has amassed.
This may not actually be a bad thing, as forcing the Islanders to pay to reach the floor hasn't put a better team on the ice, as their last-place Atlantic division finishes have shown.  The Islanders have shown they won't (or can't) bring in a difference maker through free agency, they merely bring in (and overpay) players like Mark Eaton and Marty Reasoner.
The way the Islanders have been operating recently clearly hasn't been working.  This year will at least be something different we can almost certainly expect to see touted prospects like Calvin De Haan and Ryan Strome be a part of this team and get a chance to contribute. They may not be able to get the Islanders to the playoffs but they can at least offer hope for the future.
John Imossi is a life long Long Islander and hockey fan, who still believes that the Islanders will be in New York come 2016. He has been writing about hockey for the past several years, and can be reached to talk hockey or anything else at John_Imossi@yahoo.com.