For an up-to-date list of where all the summer's free-agents are headed, check out TSN's sortable tracker.  Hungry for leftovers? NHL.com has a list of 40 players still looking for homes that should get trimmed in the coming days.
1. Sergei Gonchar – D – Ottawa – 3 years x $5.5M: One of the riskiest signings of the first day happened in what seemed like a matter of minutes.  Bryan Murray and the Senators had Gonchar's camp on speed dial and carved out a 3 year deal (with a no-trade clause) by 12:15pm ET.  If Gonchar can avoid injuries and return to his former self, Ottawa could be in the mix in the Eastern Conference.  If he continues to struggle with missed time and underwhelming play at even-strength, he could be a three year drag on a team still reeling from the Dany Heatley giveaway trade.
2. Zbynek Michalek D – Pittsburgh – 5 years x $4M: With Gonchar officially out of Pittsburgh, Ray Shero and Penguins made a quick call to Michalek, the top target on their radar.  Our buddy Jeff Angus at dobberhockey.com told me if he had to give a multi-year deal to any big-name defenseman on the market this summer, Michalek would be his overwhelming choice.  I believe him.  Michalek's impressive season got very little attention outside of Phoenix and this deal could be the prudent yet confident signing that defines Ray Shero's early career.
3. Colby Armstrong – RW – Toronto – 3 years x $3M: Some may argue the Gonchar and Michalek deals were a bit pricey, but it was no real surprise that Brian Burke blew away the competition with his signing of Armstrong.  The gritty winger is the prototypical 'Burke-type player' as we've all become familiar with over the years.  From time to time, Armstrong will catch an unsuspecting opponent with his head down and line him up from 60 feet away, but he otherwise doesn't live up to his reputation as a ferocious bodychecker.  Signing a 15-goal scorer to this deal (like Mike Komisarek last summer) is the reason Burke will be fighting a constant battle against the salary cap for years to come.
4. Olli Jokinen – C – Calgary 2 years x $3M: The famous Einstein quote says "insanity is doing the same thing again and again and expecting different results."  I think it's time we brand Darryl Sutter as insane.  Two years ago, Sutter overpaid for Jokinen in a trade with Phoenix.  In February, the frustrated Flames traded him to the Rangers for Chris Higgins (no longer with the team) and Ales Kotalik (recently on waivers).  Well the boomerang has returned – and this time with a no-movement clause!  Jokinen hasn't lost all value or ability, but he wore out his welcome in his first stint in Calgary.  After shipping out Dion Phaneuf to Toronto at his low point, one has to wonder if Sutter is beginning to panic as he realizes his days are numbered.
5. Derek Boogaard – LW – NY Rangers – 4 years x $1.625M: If Darryl Sutter is insane, what do we term Rangers GM Glen Sather? When Sather brought in Donald Brashear last fall, he said with a straight face "Donald is a great player and we need a guy to fill the tough role. He is a tough guy and the man we need." By February, Brashear was on waivers and the Rangers will be paying him $1.4M this season to NOT play.  Instead of learning from his mistake, Sather one-ups himself and signs Boogaard to a wildly expensive four-year deal.  At 6'8″, Boogaard is easily the slowest player in the NHL and would play strictly on the fourth line for any team.  Meanwhile, talented Rangers defensemen Marc Staal and Dan Girardi remained unsigned.  I could go on all day on this one…check out the Blueshirt Banter reaction if you need more.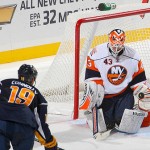 6. Martin Biron – G – NY Rangers – 2 years x $875K: We were pretty harsh on Sather for the previous signing, so we should probably give him his due credit for this move.  Prior to July 1, Biron seemed to be headed to Montreal to backup Carey Price for a salary in the $2M range.  Instead, Sather lures him to the Big Apple where he'll be capable of making 20 starts and finally giving Henrik Lundqvist the rest he deserves and needs. An extremely safe backup at a great price – well done.
7. Matthew Lombardi – C – Nashville – 3 years x $3.5M: After trading Jason Arnott to New Jersey, the Predators had a great need for scoring, especially at the center position.  With Patrick Marleau and Tomas Plekanac re-signing with their teams before July 1, this wasn't the year to need a scoring center.  As everyone expected, Matthew Lombardi cashed in on the opportunity.  He's a nice two-way center with blinding speed, but doesn't possess overwhelming offensive ability.  In another year this would be overpaying, but it's a move that Nashville had to make, at a price determined by (lack of) supply, and demand.
8. Ray Whitney – RW – Phoenix – 2 years x $3M: Coyotes fans were probably disappointed to lose Lombardi, but the team was still able to lure the veteran Whitney to the desert for a ride into the sunset.  As I reflected on the July 1st dynamics, I immediately thought about Pittsburgh's free-agent pitch including a brand-new arena and the opportunity to play with Sidney Crosby and Evgeni Malkin.  Meanwhile, Phoenix boasts an uncertain future, no owner, and budget-conscious management.  It's just not an even competition.  I'm actually shocked they were able to sign Whitney who seemed picky when it came to accepting potential trades to only certain teams at the deadline.  This is actually a nice pickup, but it can't be easy luring free agents to Phoenix these days.
9. Jordan Leopold – D – Buffalo 3 years x $3M: Ryan Miller had an outstanding season and Sabres fans can expect more of the same next year, but the departures of Toni Lydman and Henrik Tallinder left a bit of a hole on defense.  I feel like a trade involving Tim Connolly and Tomas Kaberle could be on the way in the coming weeks, but signing Leopold at least stops the bleeding.  He brings more to the table than Lydman (who signed an identical deal with Anaheim), but as it stands now, there will be an enormous amount of pressure on Calder Trophy winner Tyler Myers.  Buffalo will need to stay active if they want to be a playoff team again next year.
10. Anton Volchenkov – D – New Jersey 6 years x $4.25M: The Devils let Paul Martin walk (more on this next) and put his money into the shot-blocking machine Volchenkov.  The money makes sense, but the length of the contract is a huge red flag.  On paper, Volchenkov is a 28-year-old defenseman who should be fully capable of playing out the duration of his contract in decent health.  In reality, his body has taken the beating of a 33-year-old, as evidenced by him failing to play 70 games for the past three seasons.  I thought he even looked noticeably slower and older this season.  When shot blockers break down, they tend to go quick and this could end up ugly for the Devils.
11. Paul Martin – D – Pittsburgh 5 years x $5M: There are two ways to look at this one. Martin's broken forearm limited him to 22 games and kept him from showing his true value in a contract year, similar to when Tampa gave Dan Boyle to San Jose for very little in return following wrist surgery.  If he stays healthy and picks up where he left off, he'll be a very reliable all-around defenseman capable of playing big minutes for the Penguins.  On the other hand, it always scares me when a team lets a young star walk away that they're fully capable of retaining (as we saw with what the Devils are paying Volchenkov).  Did the Devils know something that the Penguins did not?  Was Martin simply tired of New Jersey and in search of a fresh start?  For $25M, Pittsburgh better hope they were right.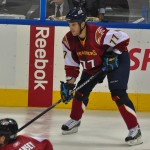 12. Pavel Kubina – D – Tampa Bay – 2 years x $3.85M: After somehow convincing Philadelphia to take on the $4M cap hit of mediocre defenseman Andrej Meszaros, new Tampa GM Steve Yzerman put that money towards the defenseman he felt was a better fit.  As one of my favorite deals of the day, Kubina replaces the booming right-handed slapshot lost when Kurtis Foster left for Edmonton.  But while Foster was a liability on the ice aside from the powerplay, Kubina brings size, consistency, and the ability to eat up minutes on defense (averaged over 22 min/game last season).  With Mattias Ohlund and Victor Hedman already bringing a ton of size and ability to the table, this could be the most underrated defensive trio in the NHL heading into next season.
13. Ilya Kovalchuk – LW – ??? – $10M: Okay, not a free-agent signing yet, but one that could have huge consequences on the rest of the league this summer. As we went to print, the New York Islanders had entered what publically seemed to be just a two-horse race between Los Angeles and New Jersey.
First, I think the ship sailed from New Jersey a while ago.  With under $5M in cap space for next season and franchise player Zach Parise needing a new deal next summer, the Devils are fighting a battle they can't win.  Once free agents "test the waters", they rarely return to their original team.
The Islanders are a more interesting case.  If there's one team able and willing to give Kovalchuk the excessive money that he demands, it's Charles Wang and the New York Islanders.  Notice I didn't say GM Garth Snow.  This is entirely Wang's doing as he maneuvers the team to improve the odds of his $3.74 billion Lighthouse Project being approved.  (Check out Jim Neveau's great article from this morning for his take on the Kovalchuk-Islanders rumors.) But didn't Kovalchuk strong-arm his way out of Atlanta already? If money was the determining factor, he would've taken the enormous offer to stay in Atlanta and may have finished his career without seriously contending for a Stanley Cup.  Kovalchuk wants to be on a contender – or a team positioned to be a contender – for the duration of his contract. Kovalchuk would be crazy to push the Islanders out of the mix though.  No team has the money, or the crazy management (Alexei Yashin, Rick Dipietro) to meet his demands and he'll drive up the price for other potential suitors.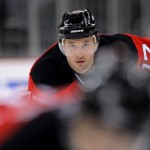 The lure for Los Angeles is obvious.  This is a team full of young prospects that got their feet wet in the playoffs last year and look poised to contend for a Stanley Cup.  The Kings are one piece away from taking the same path the Penguins and Blackhawks did to championships.  But who else could be in the mix?  The most telling information I've been following has been teams with cap space who haven't been making moves.  Los Angeles hasn't made a single one – but we knew about them already.  Two others quietly sneaking in under the radar? St. Louis and Washington.
St. Louis is another team with a great young core looking to get over the hump and become an annual contender in the Western Conference.  President John Davidson and Blues owner Dave Checketts haven't publicly put themselves in the running, but they also stayed quiet at the trade deadline before revealing they had been pitching for the Russian sniper's services.  Once the crazy talk of $10 per season dies down, the Blues will be standing right there with Los Angeles at the auction.
But wait, Washington? How? The Capitals are enjoying the benefits of having goalies Simeon Varlamov and Michal Neuvirth still on cheap entry-level contracts. After dominating the regular season before being shockingly upended in the playoffs by Montreal, the Capitals have been eerily quiet this summer.  With $16M in cap space and a ton of depth in their minor league system, the Capitals just may be a serious contender for Kovalchuk when it's all said and done.  Who could stop a team with Kovalchuk and Ovechkin playing together, right Team Russia?
The final effect to consider is what happens to the teams sitting on $10M in cash if they don't get Kovalchuk.  With very little left in the way of upgrades on the free agent market, we could see a slew of trades as teams like Philadelphia and Vancouver still need to unload assets before training camp.