The Nashville Predators are in a re-tool. As their infusion of young talent continues, many players will be under the microscope, regardless of whether they are a veteran or a recent draftee. Whether it's a hyped-up rookie, a fresh free agent signing, or a struggling player, anyone can argue a certain player should warrant more attention from the team, fans, or media. Let's take a look at three players that may fall under the microscope throughout the 2023-24 season. 
Dante Fabbro
Dante Fabbro is a player fans will look closely at during the 2023-24 season. He signed a one-year, $2.5 million extension on March 3, right around the time many thought he would be packing his suitcases and heading off to a new NHL team. Trade speculation surrounding him heated up around the 2023 NHL Trade Deadline. The Preds shipped off core pieces for future assets at the deadline, and many thought Fabbro would be leaving too. He didn't.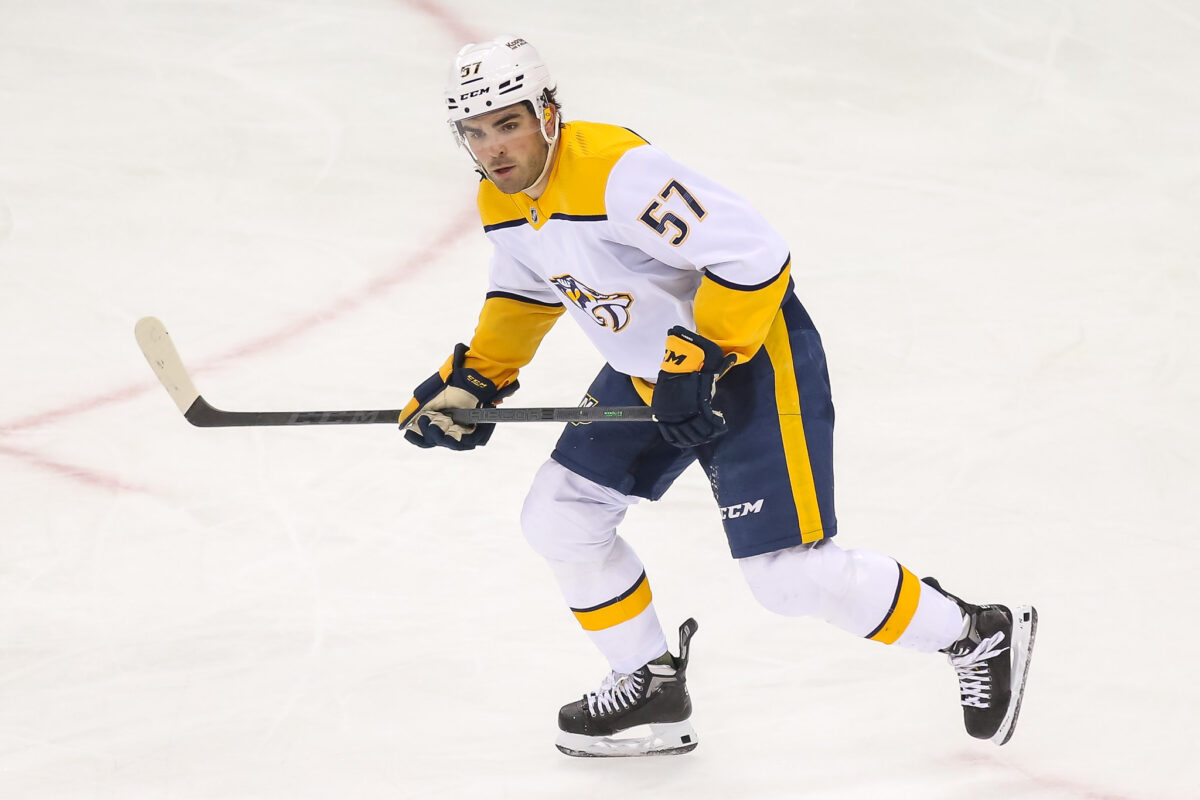 Aside from the trade speculation, Fabbro had a disappointing 2022-23 campaign. He scored 11 points in 79 games, along with a career-worst 42 giveaways and 45 percent Corsi For. Last season was a drastic fall from his 2021-22 season, where he had 24 points in 66 games and a Corsi For of 49 percent. He began to emerge as the top-four, right-handed defenseman that the Predators thought they drafted in 2016 during the 2021-22 season. Last season placed that idea on hold.
---
Latest News & Highlights
---
Fabbro will be under the microscope to see if he can replicate his performance from the 2021-22 season. Regardless of whether he does or doesn't, expect his name to be in trade rumors for the upcoming season.
Luke Evangelista
Luke Evangelista will be watched closely this season by Predators fans, but for good reason. There's a lot of hype surrounding the 21-year-old as he enters his rookie season. His 24-game stint at the end of last season provided a glimpse into the bright future the Predators are forming. He scored seven goals and eight assists in those games, showing poise and an ability to score clutch goals.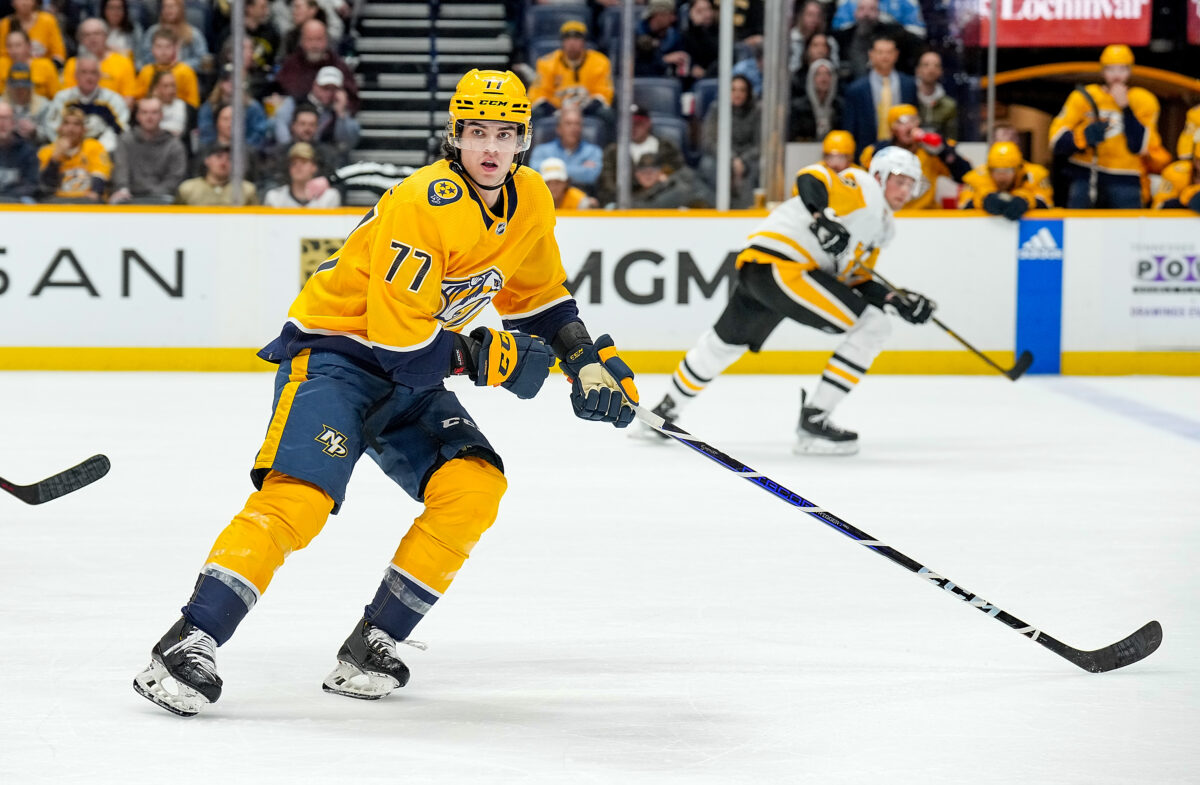 In the broader scope of the NHL, Evangelista will likely be an under-the-radar rookie, falling behind Connor Bedard, Adam Fantilli, Luke Hughes, and other notable names in the Calder Trophy race. However, the city of Nashville understands how good Evangelista can be. He showed dynamic offensive potential, high hockey sense, and good all-around skills in his short time with the Predators last season. Rightly or wrongly, fans may expect Evangelista to be an immediate impact top-nine forward once the 2023-24 season kicks off, meaning he will be under the microscope for at least the beginning of this season.
Luke Schenn
The second Luke to appear on this list, Luke Schenn, must resemble what he brought to the Vancouver Canucks and Toronto Maple Leafs last season. The Predators signed him to a hefty three-year, $8.25 million contract on the opening day of free agency. The deal pays him an average annual salary (AAV) of $2.75 million, which is a significant raise from his previous deal. With the raise comes expectations higher than being a physical depth defenseman who can play meaningful minutes in a pinch.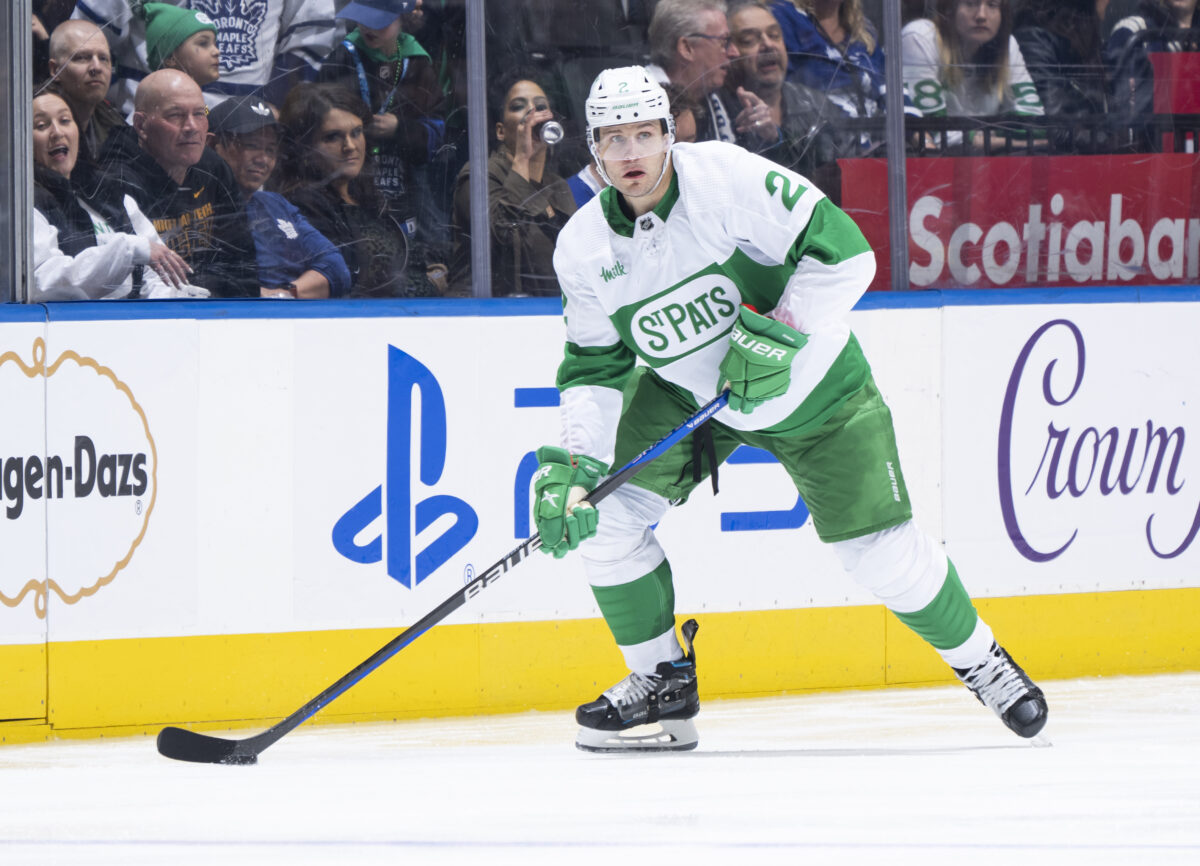 Schenn, who turns 34 years old in November, earned his contract through his physical presence, ability to stay healthy, and surprising ability to provide offensive depth. He played 70 games last season, the highest since the 2016-17 season with the Arizona Coyotes, matched a career-high in points with 22 (four goals, 18 assists), and threw a career-high 318 hits. The 318 hits also led the NHL last season. Schenn's defensive renaissance is surprising. He carved out a role on a subpar Canucks team over the past two seasons, got traded to the Maple Leafs, and showed he is still capable of top-six defensive minutes.

With Schenn coming off of arguably his best season in the NHL, it makes sense why general manager Barry Trotz felt the need to add his veteran presence to a young, re-tooling Predators team. His character, work ethic, and physicality are undeniable, but for $2.75 million, he will be under the microscope to maintain his form from last season.
Related: 4 Predators Prospects Who Could Play in the NHL This Season
Fabbro, Evangelista, and Schenn are all under the microscope for different reasons. The lack of progress in Fabbro's game is concerning, especially with the constant trade rumors surrounding him. For Evangelista, rightly or wrongly, he will demand attention out of the gate due to his phenomenal 24-game run at the end of last season. Schenn will have eyes fixated on him because of his recent run of personal success, but considering his age, the contract comes with some risk.