Will the Stars make a move to bolster the offense while Seguin recovers?  Absolutely, and here's why.
First, Tyler Seguin will be sidelined anywhere from 3-6 weeks.  He injured his right knee when Dmitry Kulikov upended him Friday night with an illegal"Clipping" hit. 
Dmitry Kulikov is suspended until further notice. Having in-person hearing so could be 5-plus. Don't know how long it will be. #FlaPanthers

— George Richards (@GeorgeRichards) February 14, 2015
Seguin direct impact on 34% the Stars goals
Seguin is 3rd in the NHL in points (59) and has more than twice as many goals (29) as his teammates (with the exception on Benn 19 and Cole 15).  He leads the club in PP goals, GWGs and is 2nd among Stars forwards in ice time.  Perhaps the most underrated area that Seguin has excelled at this season is the faceoff dot.  While in Dallas, Seguin has transformed into an excellent faceoff man, as evidenced by his 53.1% success rate in 2014-15.  He's 2nd on the team behind Jason Spezza (54.8%).
Often times NHL teams find a way to rally when faced with adversity or injuries.  Sometimes the additional ice time is just what a younger player or perceived role player needs to prove himself.  However, most times the rally is just that and doesn't sustain over the long haul.  Sitting back without making a move, would be banking the rest of 2014-15 on the rally factor.  If we are talking 3 weeks it might work but is still very risky.  If we are talking closer to the 6 week range I don't see it happening.
General Manager Jim Nill is a Man of Action
The first area Nill upgraded when he took the job was the center ice position. He quickly added Seguin, Rich Peverley and Shawn Horcoff to the roster.  Nill learned the management side of the business as an Assistant General Manager with Detroit.  He knows firsthand how important it is to have a Steve Yzerman or Pavel Datsyuk type centering the first line.  Sure Spezza can probably hold down the fort but that leaves a gaping hole at 2nd line center and top 6 forwards in general.
Nill doesn't sit back and wait for things to get worse.  He swapped Brenden Dillon for Jason Demers in November to shake up his defense.  After initially being patient with Anders Lindback as the 2014-15 backup, Nill struck again moving Lindback for a more seasoned veteran goalie in Jhonas Enroth.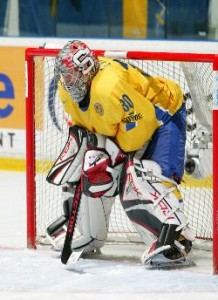 Nill has the trade chips available to facilitate a move to bring in a top forward.  In order to get something you have to give something up.  To me the only players not on the table would be Jamie Benn, Jason Spezza and John Klingberg.  That means players such as Valeri Nichushkin, Colton Sceviour, Brett Ritchie, Jryki Jokipakka, Jamie Oleksiak, Curtis McKenzie and Ryan Garbutt could all be in play.  I don't see where moving Cody Eakin or Antoine Roussel makes sense and I don't see them moving a veteran defenseman (i.e. Trevor Daley and Alex Goligoski) as the blue line is already pretty thin.  It will most likely take a combination of players and prospects/Draft picks to return a top forward.
The Stars Can't Afford to Lose Momentum
Last season marked the first time Dallas had been back in the playoffs since 2008.  Much like this season, the Stars started slow but came on strong at the end.  There was a buzz about the team and a real sense of good things to come.  In the Stars glory days of 1998-00 the team's success led to Dr. Pepper Arenas popping up all over the Metroplex.  DFW loves to support a winner.  However, if the Stars aren't winning it's bad for business and you tend to see a lot of fans wearing opposing team jerseys throughout the barn.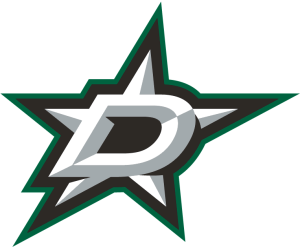 The players, coaches, management and ownership want to continue to build on last season's improvement.  At the start of 2013-14, Stars ownership and management changed the uniforms, the logo, added a mascot and a new mantra (A New Star Is Rising).  Therefore, missing the playoffs would be a significant step backwards.