The Calgary Flames were never supposed to be in this position. While the Stanley Cup Playoffs were just getting underway on Monday night, Flames players had already had their exit meetings days prior and had already begun their offseason. It is a situation no one saw coming from what was expected to be an extremely competitive roster, but their 38-27-17 record on the season saw them miss the playoffs by a mere two points.
Given the sky-high expectations that were placed on this team, there have already been some significant changes, as it was announced on Monday morning that they have mutually agreed to part ways with Brad Treliving, which ends what was nearly a nine-year tenure with him as their general manager (GM).
From the sounds of things, Darryl Sutter will be back behind the bench to begin the 2023-24 campaign, though his leash may be short given what transpired this season. That said, he may not have to worry about being handed his walking papers very soon, as there are three big reasons to believe this Flames team will be ready to bounce back in a big way.
New Faces Will Be More Comfortable
After a successful 2021-22 season which saw them advance to the Western Conference Semifinal, the Flames had their entire team identity stripped as both Johnny Gaudreau and Matthew Tkachuk departed in the summer. The expectation was that they would continue to be competitive thanks to additions such as Jonathan Huberdeau and Nazem Kadri, but that simply wasn't the case.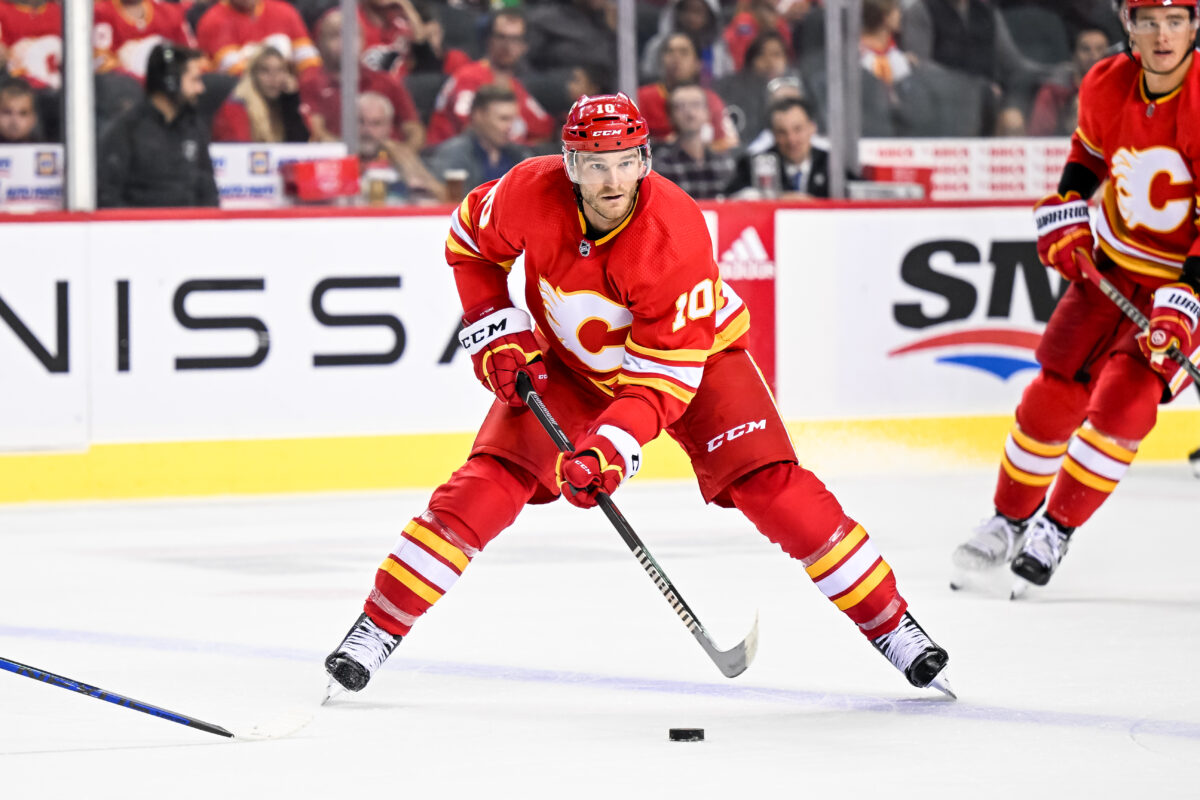 While Kadri started out strong and was the Flames' lone representative at the 2023 All-Star Game, he struggled immensely over the second half of the season. After posting a career-high 87 points in 2021-22 with the Colorado Avalanche, he regressed to just 56 points.
As disappointing as Kadri's season was, it wasn't even close to comparing to Huberdeau's. After posting a career-high 115 points a season prior, the 29-year-old managed just 55 with his new team. The 60-point drop-off marks the largest decline in points by a player from one season to the next in NHL history, further cementing just how poorly he played.
While the seasons from both Kadri and Huberdeau were frustrating, it is important to keep in mind just how difficult it can be for players when they have to switch teams. Now that they have gotten a year in the city under their belts, things should be much more comfortable for them entering 2023-24, which will go a long way in helping them produce as expected.
Markstrom Will Bounce Back
Another player who had a very disappointing 2022-23 season for the Flames was Jacob Markstrom. After being nominated as a Vezina Trophy finalist for the first time in his career in 2021-22 thanks to an impressive 2.22 goals-against average (GAA) along with a .922 save percentage (SV%), his numbers regressed to a 2.92 GAA and a .892 SV%.
Related: 4 Potential Landing Spots for Brad Treliving
---
Latest News & Highlights
---
Given that Markstrom has been viewed as a top-end goalie for some time now, it is safe to say this season was an anomaly more than what is to be expected moving forward. For whatever reason, he just simply didn't have it in 2022-23, but knowing how competitive he is, you can bet he will come back more motivated than ever next season.
Youth Injected Into Lineup
Despite having not drafted in the top 10 since 2016, the Flames have a number of high-end prospects in their system. Players such as Dustin Wolf, Jakob Pelletier, Connor Zary and Matt Coronato all appear to be NHL-ready, and the opportunity should be there for them to earn a spot this fall with a strong training camp.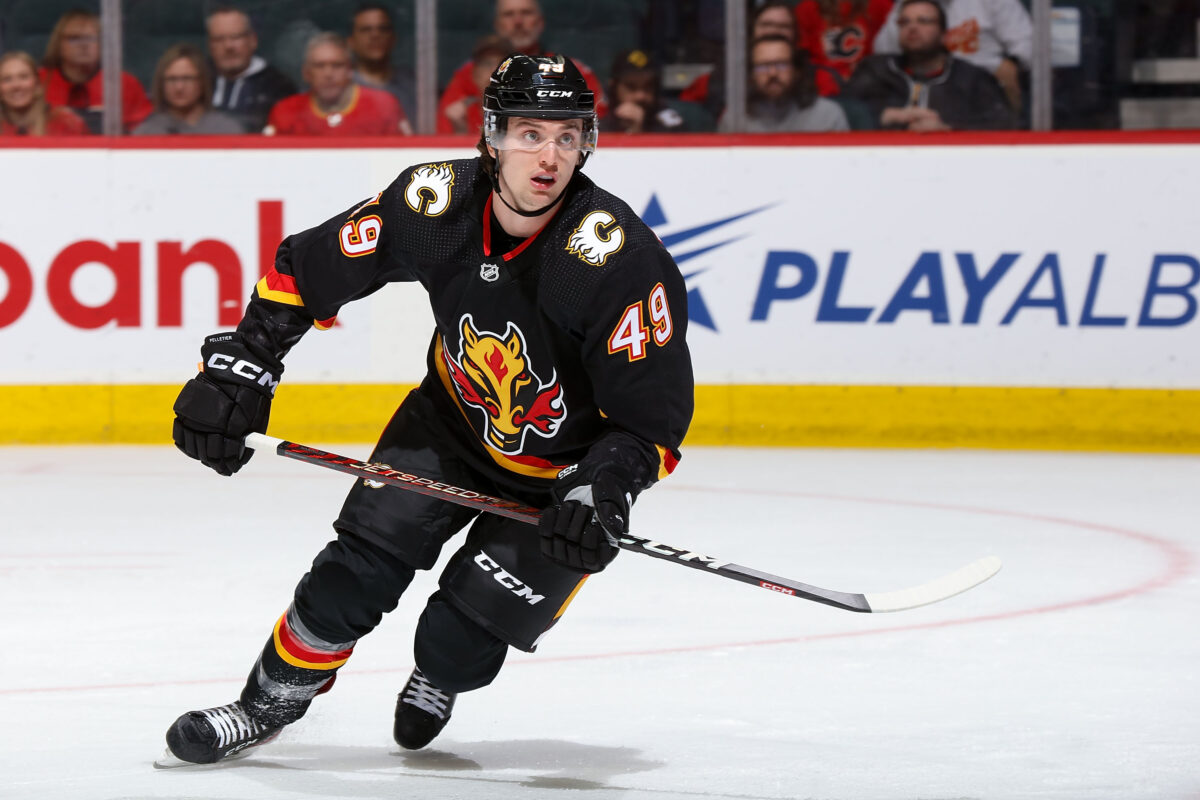 On top of their skill, they also have speed which this team lacked this season. With older, slower veterans such as Milan Lucic and Trevor Lewis no longer under contract, there is room for some of these younger players to crack the roster from the get-go assuming the organization doesn't look to fill those spots with veteran free agents. If they are indeed given the opportunity, this team's absence from the playoffs could prove to be very short-lived.
Flames' Roster Has Plenty of Talent
As disappointing as this season was for the Flames, their roster is one that is very capable of success next season if they are to keep it intact. Decisions on that front remain to be seen as they will first look to hire a new GM, but if they do indeed run it back, they could very well get back into the playoffs. For whatever reason, things just didn't work out from the get-go in 2022-23, but that can quickly be forgotten with a nice bounce back next season.