The Minnesota Wild have put themselves in quite the hole down 3-2 in their series against the Dallas Stars but they are heading back home for Game 6. After Game 5 it's clear they have a lot to fix if they expect to keep this series alive. However, they do have hope as they've proven twice they can beat the Stars in the postseason, they just have to put in the extra effort to do so.

There can be no second-guessing. If the Wild lose this game they'll be planning their summers a lot sooner than they hoped for. As far as the playbook goes, nothing can be left off the table. They need to switch up lines, switch up plays, and do anything and everything to force the Stars off their game, except for taking penalties.
Wild Need to Change It Up
In the last few games, the main thing the Wild needed to do was stop taking penalties, and when that didn't happen they needed their penalty kill to come up big. None of that has changed but they can't keep following the same path. Their current line combinations are not having the success they should be so they need to make some adjustments. The fourth line is the only one that could be kept as it is because they have strong chemistry that has been working just without the offense.
---
Latest News & Highlights
---
The first line of Kirill Kaprizov, Ryan Hartman, and Mats Zuccarello is normally successful but it has struggled in the past and it is again now. The way it was handled in the past was splitting the trio up and seeing if any other chemistry could be formed with other players. That's what has to happen for Game 6 and the second and third lines have to be shaken up too. Matt Boldy has been struggling like Kaprizov and he could use a fresh line to play on.
Even the defense could use a bit of juggling even if their pairings seem to fit well. They aren't playing up to their potential and a change could be all they need to get a spark going.
Wild Need To Score in First Period
Obviously, the Wild need to score in order to win but they have to get the jump in Game 6 and put the Stars on their heels. In their three losses, they only scored in the first period once and had to try to fight back in the others. However, they scored in the first in both of their wins and they have to find a way to do it again. They can't allow the Stars to score first because it's been too easy for them to run away with games lately.
Related: Wild Need More From Their Stars in Game 6
If the Wild can score the first goal in the first period and get things going early, they can get their home crowd behind them and thrive off that energy. They've put themselves behind in too many games in this series and that has to change if they hope to win. They can't sit back and allow the Stars to control the play, they have to be aggressive and make things happen.
Wild's Special Teams Have to be Better
Anyone who's watched the series up to this point knows the Wild's special teams have been less than stellar, their penalty kill is worse than their power play. They have to do everything they can to avoid the penalty box but again if they can't their penalty kill has to step up. They have to be aggressive and force the Stars to make turnovers on their own power play so the Wild can clear the puck and kill the penalty.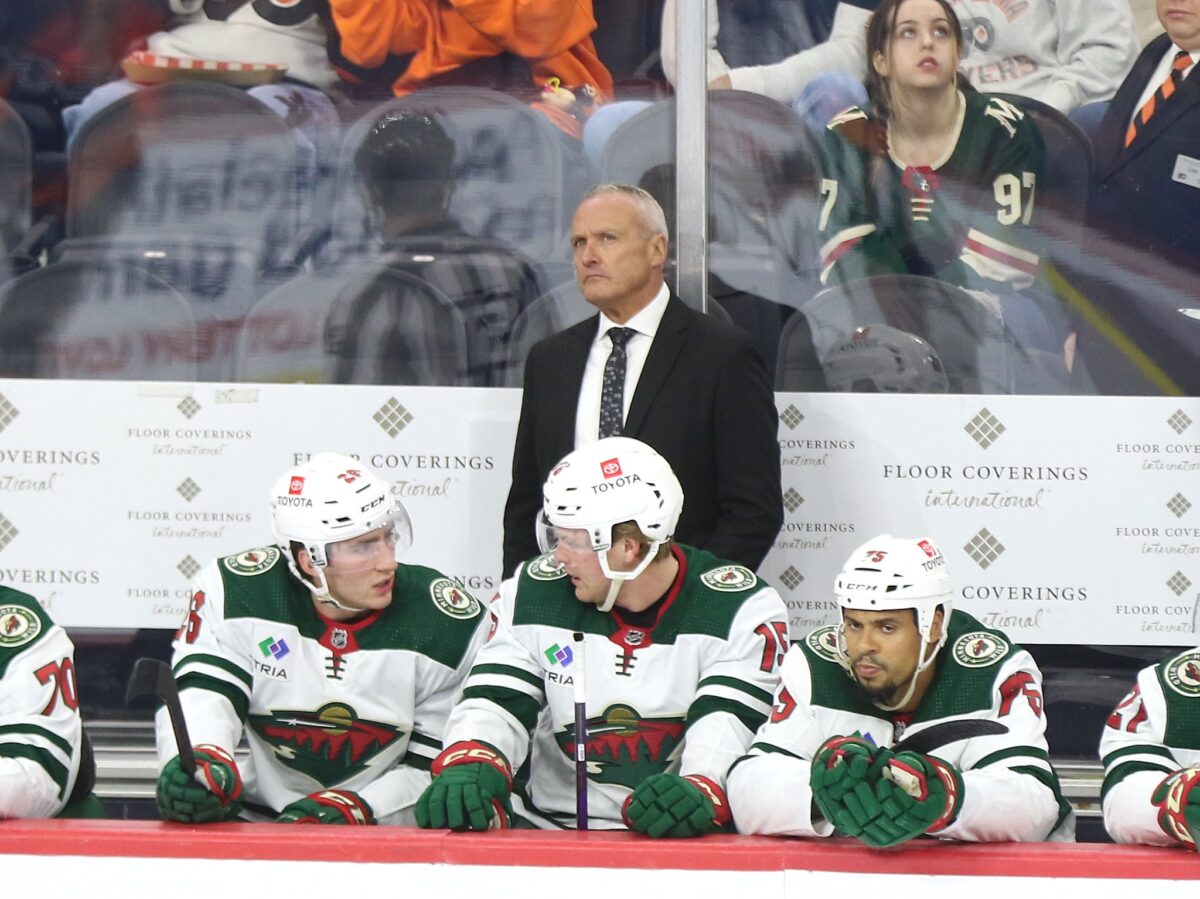 On the flip side, they need to draw penalties and capitalize on the opportunities. They can't just throw power plays away by passing too many times. The Wild have to win the faceoff back to the point, maybe make one pass but shoot immediately and get as many shots on Jake Oettinger as possible. There is no room for mistakes, they have to use every chance they get and shoot, shoot, shoot. If they can do that they will eventually break through on Oettinger and hopefully, the floodgates will open and the Wild can take advantage.
Wild's Game 6
The Wild have to win Game 6 to keep their season alive and when they have been under pressure before, they've responded. They're the type of team that doesn't back down and will give it all they got, but will it be enough? They have to play the best possible game they have and utilize all their assets from Kaprizov all the way to their goaltender.
If they can kill off their penalties, score on their power play, and force as many shots as possible, they have a chance but they'll also have to make some changes to their lines and plays to do that, otherwise, they're too predictable. Hopefully, they can do all these things and extend their season so everyone can watch more of Kaprizov and his teammates win games.