It all comes down to this. The 3ICE regular season is over, as fans eagerly await puck drop on Saturday. Four teams will enter Wells Fargo Center in Philadelphia on August 12, but only one will leave a winner. Over the last few weeks, Teams Murphy, Patrick, Bourque, and Johnston punched their ticket to Championship Weekend. Now, they will battle for the Patrick "Patty" Cup.
The weekend will follow a similar format to the 3ICE regular season. Two semi-final games will kick off the afternoon. The two winners will move on to the Patrick Cup Finals, while the losers will play for pride in the consolation game. Regular season seeding determines the semi-final games. The top seed will play the fourth seed, while the second-seed faces off against the third seed.
Game 1 – Semi-Finals: Team Murphy vs Team Johnston
The first semi-final game features top-seed Team Murphy taking on the fourth-seed Team Johnston. Team Johnston barely made the playoffs. They held the fourth and final playoff spot entering the season's final week; however, Team Fuhr could have leapfrogged them by winning the Week 6 Clarksville Tour. Luckily for them, Team Fuhr lost their semi-final game to Team Patrick 5-1, eliminating themselves from playoff contention and locking in Team Johnston's ticket to Philadelphia.
Week 6 also featured Team Murphy losing their first game of the season. They, too, lost their semi-final game, 5-3, to Team Mullen. They didn't take their loss kindly. They smoked Team Fuhr 10-4 in the consolation game, ending the season in dominant fashion.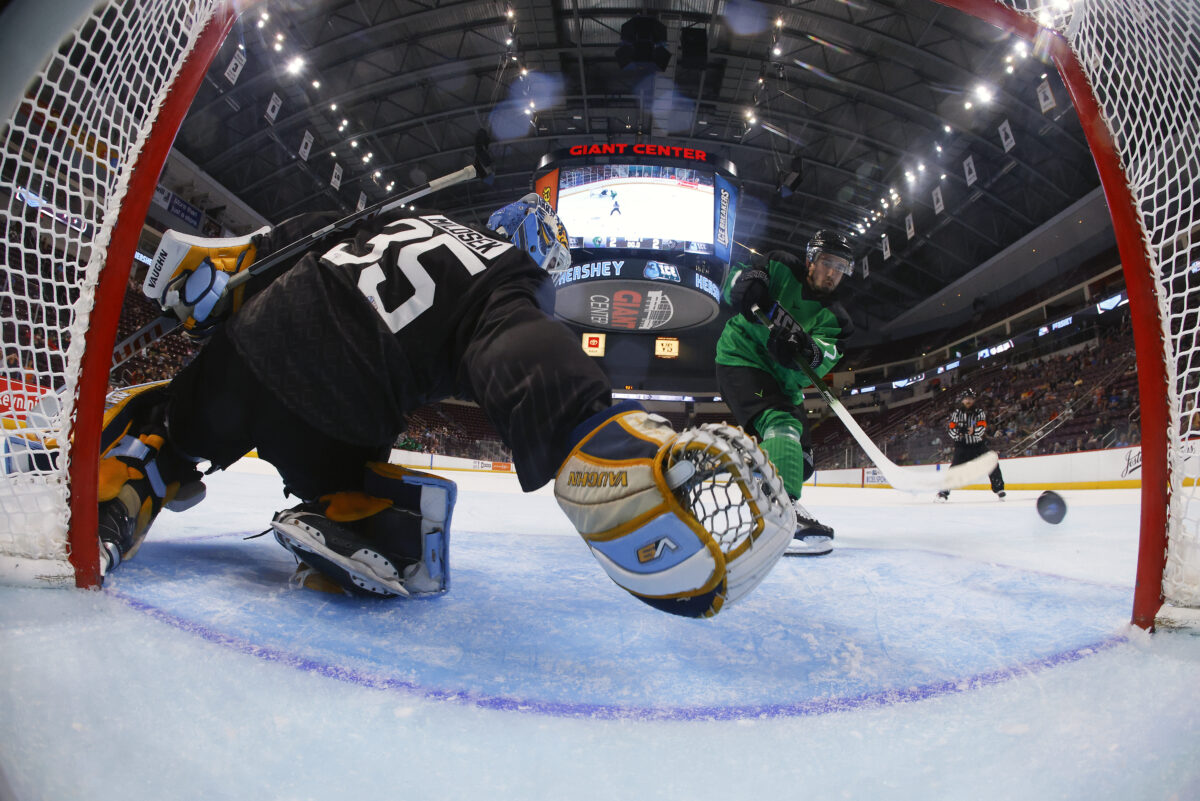 87-year-old Ed Johnston, the second oldest head coach in sports history, has a tough hill to climb to claim the Patrick Cup. Team Murphy is a wagon with stout offensive capabilities. Crone, a consistent three-stars of the night performer, has led 3ICE in points this season. He scored 15 points in six games, while his teammate, Colton Hargrove, is tied for third in points with 12 in six games. Fortunately, Team Johnston arguably has the best goaltender in 3ICE. Brandon Halverson has a .871 save percentage, top of the league, while tied for the best goals-against average in 3ICE with 2.5. He is hard to solve, but Team Murphy may have the offensive artillery to figure him out.
It will be offense versus defense in 3ICE's first game at Wells Fargo Center. These two teams are familiar with each other. They faced off in the Grand Rapids Tour finale in Week 3. Team Murphy defeated Team Johnston in a tightly contested 4-2 affair. Team Johnston proved they could hang with the Patty Cup favorites in Grand Rapids, but will they be able to upset them on 3ICE's grandest stage?
Game 2 – Semi-Finals: Team Patrick vs Team Bourque
The second semi-final match has Team Patrick facing off against Team Bourque. The matchup features two coaches new to 3ICE this season. Ray Bourque was a fresh face, while Craig Patrick handled the mantle of Commissioner and served as a coach for the first time—an impressive yet time-consuming task.
---
Latest News & Highlights
---
A battle to watch is Team Patrick's offensive dynamo, Brandon Pirri, and if he can solve Ryan Bednard, Team Bourque's brick wall in the net. Pirri is second in 3ICE scoring with 14 points in six games, while Bednard is second in save percentage with a .824.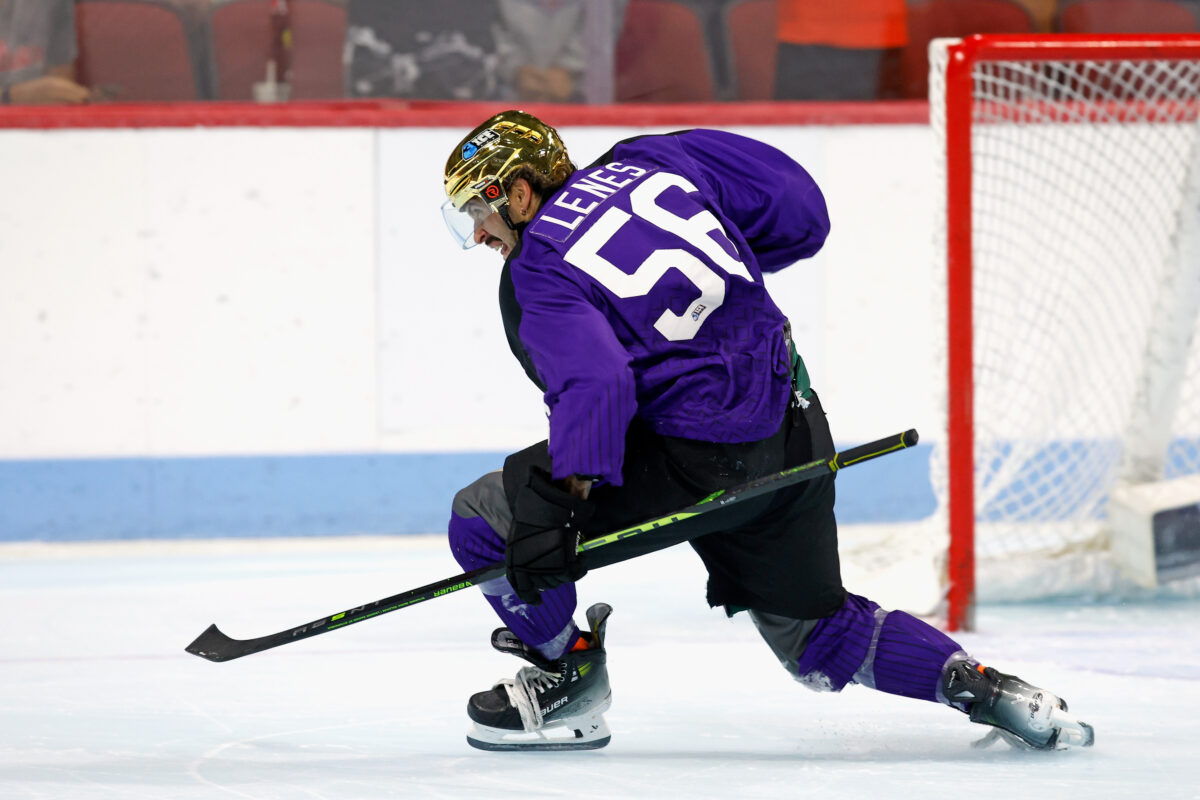 Team Patrick seemed like a playoff team from the beginning of the season after a 3-0 start. Their first loss in Week 5 came at the hands of Team Bourque—a game that earned Team Bourque a spot at Championship Weekend. The two teams faced off in the Boston Tour finale. Team Patrick, who was looking to secure a 4-0 record, was up 3-2 in the match. With their season on the line, Team Bourque rattled off four unanswered goals, winning 6-3.
Team Bourque's Week 5 win proved they can handle intense pressure. It was effectively do or die for them, and they won a must-win game against a flawless Team Patrick. The second semi-final game is about as equal as it gets. One team is the higher seed with a stellar offense, while the other has superb goaltending, great defense, and understands the task at hand. Will Team Patrick avenge their Boston loss, or will Team Bourque prove victorious again?
3ICE Season Comes Down to This
Three first-time 3ICE coaches guided their team to the final "fantastic" four. Craig Patrick, Ray Bourque, and Ed Johnston can make their debut season in the league one to remember with a win in Philadelphia. In their way stands the Patty Cup favorites, Team Murphy, coached by Hall-of-Fame defenseman Larry Murphy. With the league's first and third leading scorer, Team Murphy will be a tough out.
Related: 3ICE Commissioner Craig Patrick: From Concept to Coaching
The 3ICE Championship is single-game elimination, meaning any team can piece together two excellent games and claim the Patrick Cup. With the second season of 3ICE coming to an end, every shot, goal, and save counts much more. Which of Team Murphy, Patrick, Bourque, or Johnston, will make history and hoist the Patrick Cup?

With the season over, Team Murphy, Team Patrick, Team Bourque, and Team Johnston have earned the opportunity to play in championship week on Saturday, Aug. 12, while Team Mullen, Team Fuhr, Team LeClair, and Team Carbonneau finished outside the top four and will not play next weekend.
Make sure to stay tuned to The Hockey Writers for all your 3ICE coverage throughout the rest of the season.