Despite the long offseason ahead for the Pittsburgh Penguins, five players haven't hung up their skates just yet. The 2023 World Hockey Championship (WHC) is underway in Tampere, Finland, and Riga, Latvia, and will continue to run until May 28. NHLers are invited to the tournament and often join in after their team is eliminated from the playoffs. The Penguins at this tournament are representing three different nations, each fighting for international glory.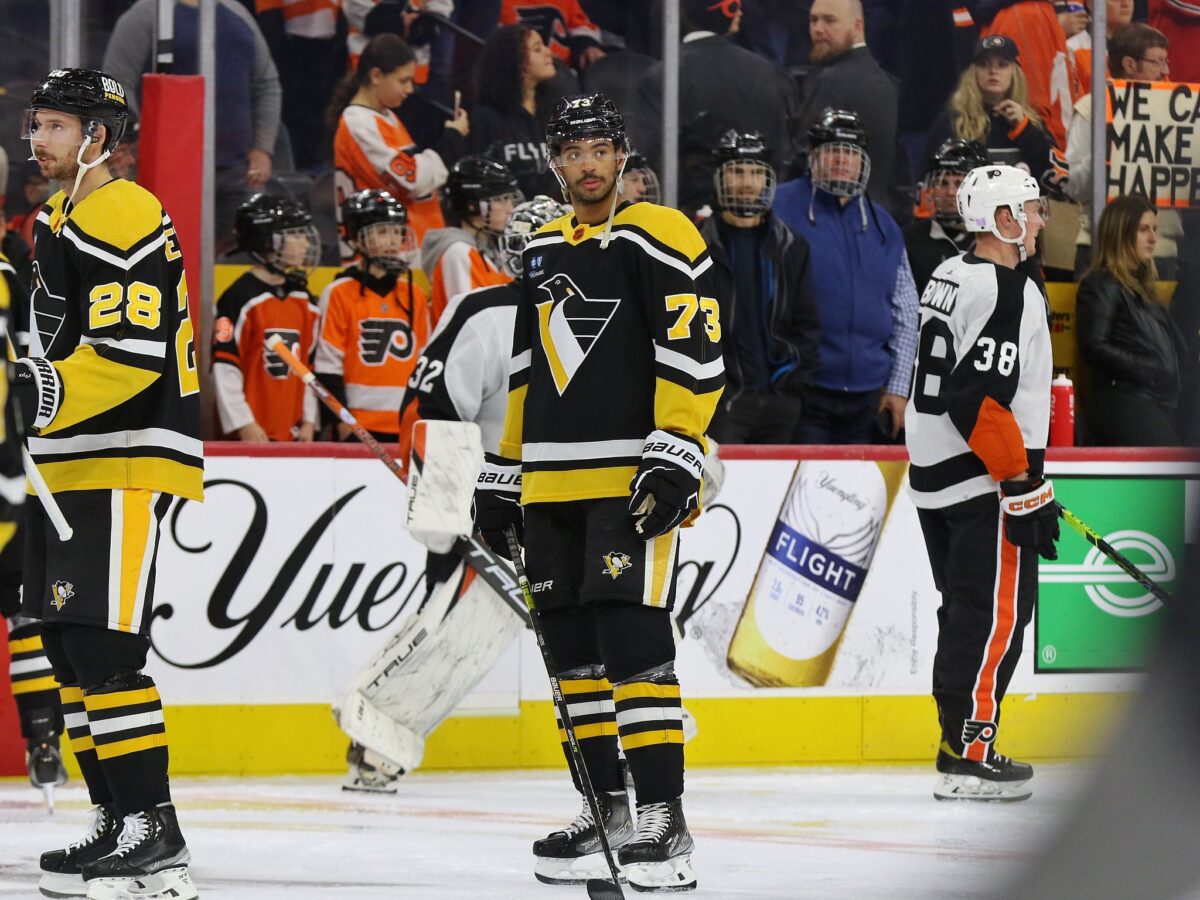 This year's edition features the first WHC appearance for Pierre-Olivier Joseph (CAN), who joins teammates Casey DeSmith, Nick Bonino, Drew O'Connor (USA), and Alex Nylander (SWE). They all have something to prove after last season, and this is the perfect place to do it.
DeSmith Rebounding Well at WHC
Casey DeSmith's struggles in 2022-23 were well documented, but he was put under a microscope after starting netminder Tristan Jarry was injured in the 2023 Winter Classic. With Jarry on injured reserve, DeSmith became the regular starter, and his numbers left a lot to be desired. By Jan. 12 (10 days after the Winter Classic), DeSmith had appeared in 16 games – all as a backup – with a 3-8-2 record, a 3.17 goals-against average (GAA), and a .904 save percentage (SV%). He finished the season with a 15-16-0 record, an identical GAA, and a .905 SV%. He demonstrated flashes of brilliance in those 31 games, but with his lack of consistency, it was ultimately not enough for the Penguins to reach the postseason.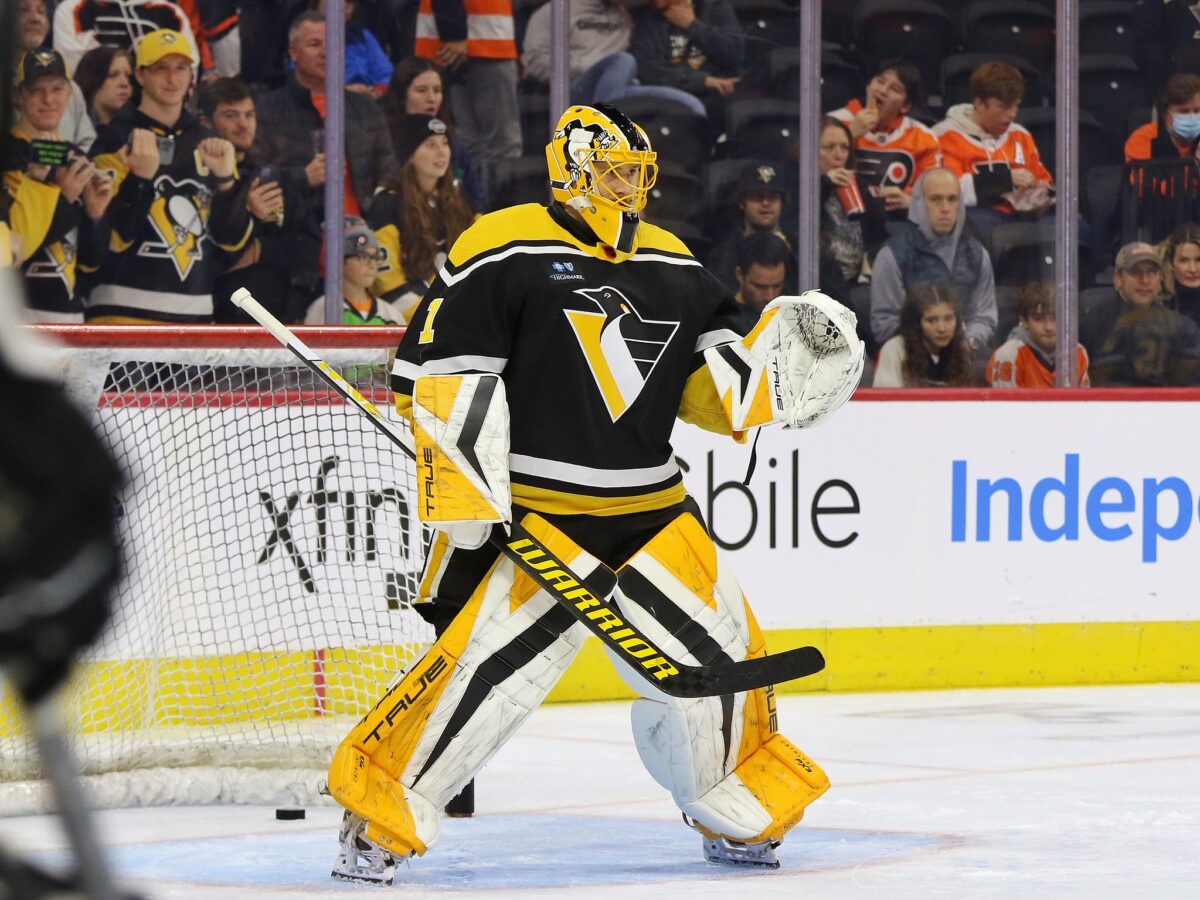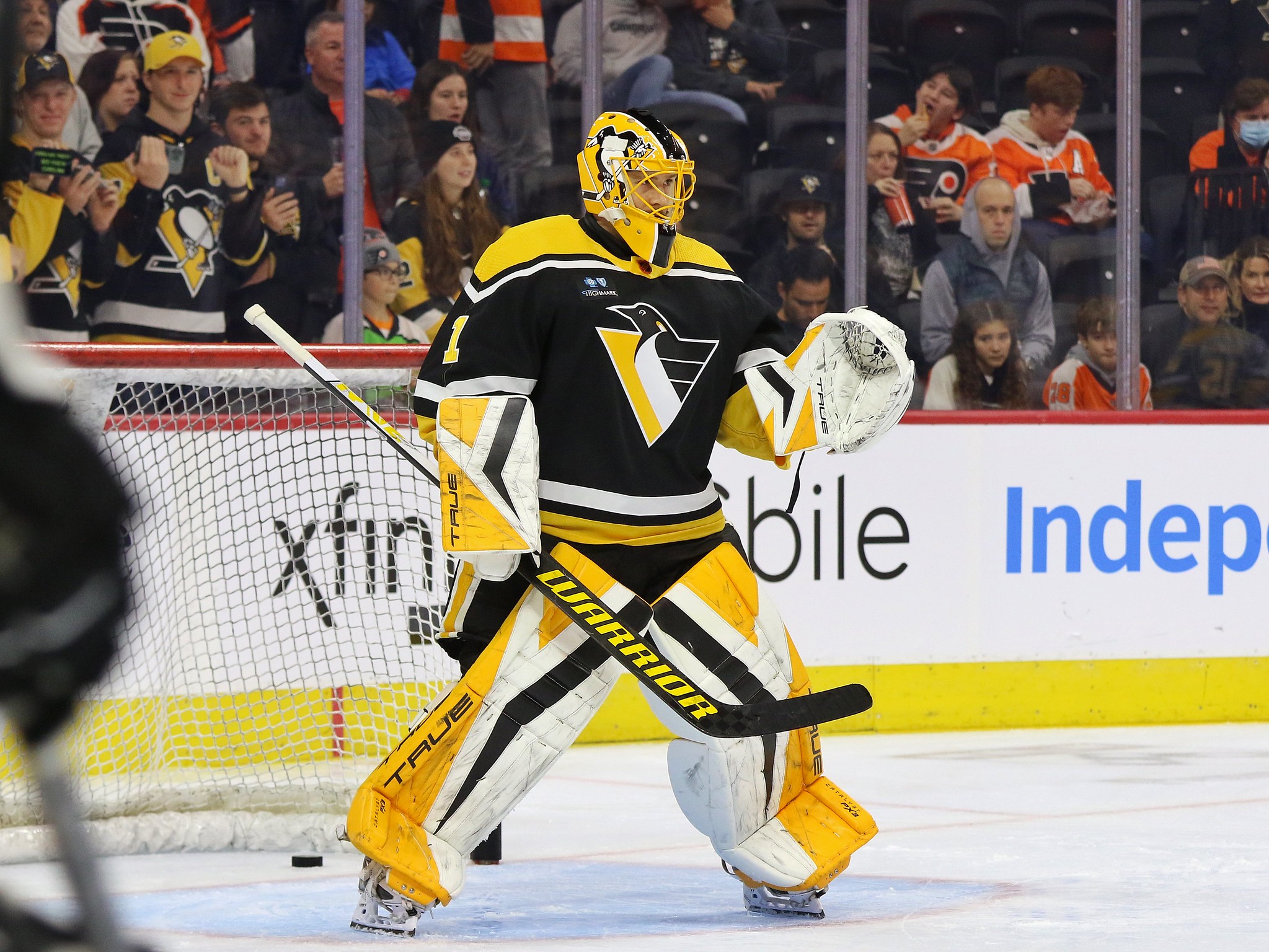 Overseas, however, he's been a different player. On May 20 against Denmark, DeSmith posted a 22-save shutout to give Team USA their third straight victory as they look to close out the preliminary round atop Group A. DeSmith took over for Cal Petersen in the first game of a back-to-back and put on a show, keeping the contest scoreless entering the third period.
In three games, he has won Player of the Game twice, including a 30-save performance in a 3-2 victory against Team Germany on May 15. Although he has split time with Petersen throughout the tournament, DeSmith has emerged as the go-to goaltender and has seemingly rebounded from his sub-par regular season.
Bonino Proving He Still Has What It Takes
It's been a while since the Penguins' 2017 Stanley Cup championship and, by extension, Nick Bonino's masterful playoff performance. He often carried the team, as best described by Hockey Night in Canada's Harnarayan Singh's memorable "Bonino Bonino Bonino!" After a spell away, he was brought back to the Penguins at the deadline as part of former GM Ron Hextall's rollercoaster transaction record. The reunion was short-lived, as Bonino suffered an injury in his third game and was sidelined for the rest of the season. Yet, he seems to have been reinvigorated playing for Team USA.
---
Latest News & Highlights
---
As the Penguins continue their rebuild, Bonino could be worth re-signing, considering they've lacked consistency through the bottom six in the past few seasons, and he could serve as a viable second option should the Penguins be unable to extend Jason Zucker.
Related: Penguins' Pierre-Olivier Joseph Deserves Bigger Role on Blue Line
Bonino was named the Team USA captain prior to the tournament and has brought his winning pedigree to international play. In five games, he has three points (two goals, one assist) and one Player of the Game award; on May 14 against Hungary, he potted two goals, including one on the power play.
Joseph and Nylander Still Finding Form
However, it hasn't all been roses for the Penguins at the tournament. Both Joseph and Nylander have struggled to find their scoring touch – Nylander has two assists in seven games, playing mostly on the third line. In Monday's game against Denmark, he logged a respectable 15:11 of ice time and tallied an assist (from "Penguins forward Alex Nylander records assist for Sweden in win against Denmark," Pittsburgh Tribune-Review, 22/05/2023). Joseph, meanwhile, has one point in six games but remains a respectable plus-4 in six games. This is Joseph's first time representing Canada at any level, and he has done well, which will not go unnoticed by the Pens' brass.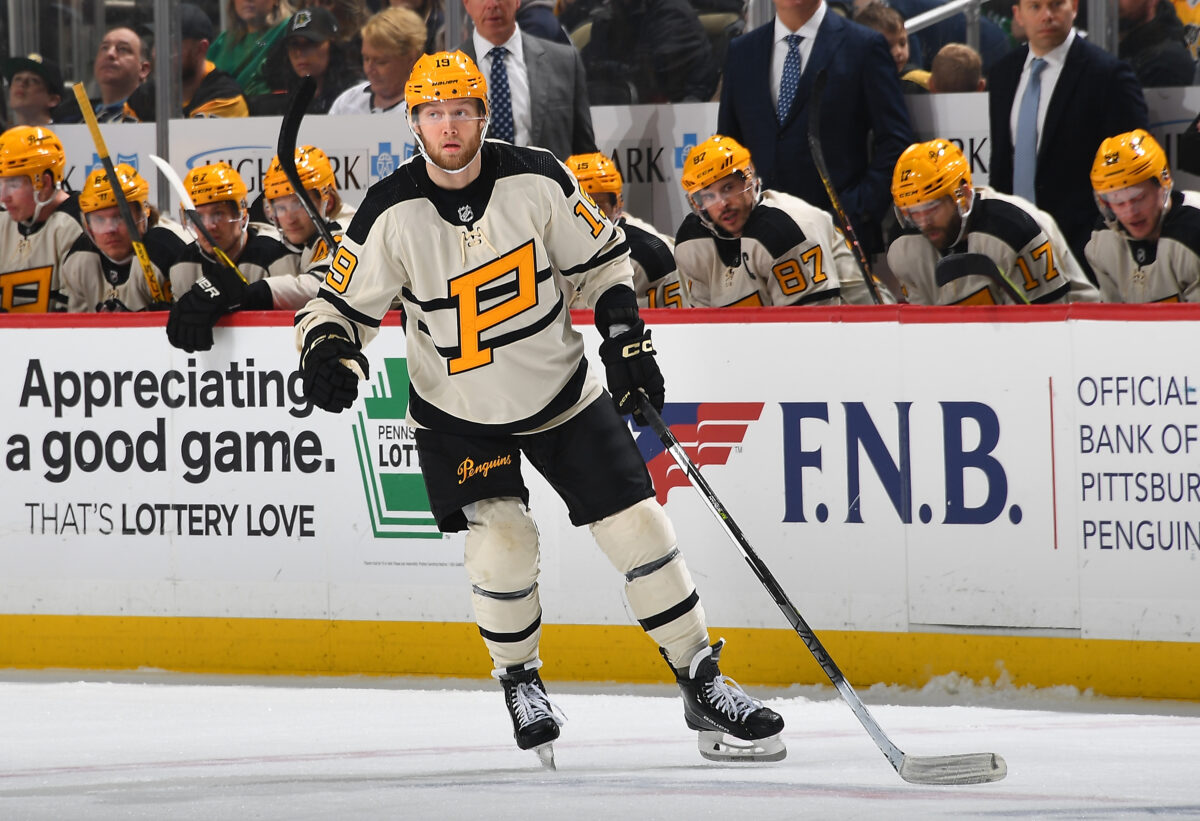 Despite the rather disappointing end to the Penguins' season, those participating at the 2023 IIHF WHC have used the opportunity to re-discover their game and shake off the mental rust of an up-and-down campaign. If they can channel their new-found energy into the new season, the Penguins' quasi-rebuild will be ahead of schedule.