The Alexander Wennberg era has begun!
That doesn't sound nearly as exciting as maybe…the Brandon Saad era, but it cannot be denied that Wennberg's performance will have a big impact on the Columbus Blue Jackets success, or failure in 2015-16.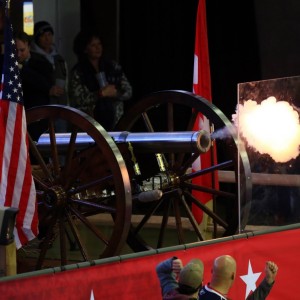 When Columbus General Manager Jarmo Kekalainen traded Artem Anisimov to the Chicago Blackhawks in the Saad deal, it signaled that they were prepared to hand the third-line center job over to Wennberg. Despite a lack of fanfare, and the need to add polish to his game, there are a lot of reasons to be excited about Wennberg.
A Slow Start Leads to a Strong Finish
From the very beginning of his rookie season, Wennberg struggled terribly. Through February 28th, his 5-on-5 Corsi For % was 44 along with a PDO of 92.3.  His Relative Corsi was a -5, so his possession numbers reflect just how he struggled for much of the season.
As the month of March came around, Wennberg turned his game around in a big way. His Corsi % jumped to 61.6 over the final seventeen games, while his PDO rose to 105.1. The biggest change was to his Relative Corsi which drastically improved to 14.7. Are any of these numbers sustainable? No, but it does show that there is a ton of talent there that just needs time to develop properly.
@Greg_Thornberry Has a good bit to work on yet has much upside.

— Chris Wassel (@ChrisWasselDFS) August 20, 2015
The Potential
"…he is an extremely cerebral player, much like a young Pavel Datsyuk." Aaron Portzline, Columbus Dispatch
The above quote is from a detailed profile written by Aaron Portzline. The full article can be found here.
There isn't a much better compliment out there than to be compared to Pavel Datsyuk. As nice as that sounds, nobody should be, or is putting those expectations on Wennberg. His skills are definitely there, but still very raw.
The Need
The good news is that the Blue Jackets don't need Wennberg to be Datsyuk. They just need him to simply build on his late-season momentum and continue his development, while not being a liability in the defensive zone. As the season progresses and the team finds its chemistry, more can be counted on from Wennberg to produce, but there will be a feeling out process for the entire roster.
That being said, Columbus really needs the Swedish product to play around, or above, the production level that they got from Anisimov with his seven goals and twenty-seven points in fifty-two games. These are hardly insurmountable numbers, but any team that has Stanley Cup aspirations needs solid production from all four lines. Sometimes being a third-line center is a thankless job, but it is a crucial one.
An off-ice reason that Wennberg is important is his salary. His cap-hit is only $925,000 for the next two years. On a team that is in salary-cap trouble, being able to bring up young, talented depth is very important. This is one way that the Chicago Blackhawks have been able to maintain their success, as they utilize assets that are still playing on their entry-level contracts.
The Bottom-Line
If the Blue Jackets end up seeing the Alexander Wennberg that they had for the first three-quarters of last season, then they may be in trouble, but if they can bring out his confidence and allow him to show his talent, their forward-depth may be better than even they expected.
Until next time.
For some more Blue Jackets reading, our Mark Scheig sat down with Rob Mixer for an interview. The Q & A can be found here. 
Greg is a Pittsburgh Penguins writer for 'The Hockey Writers'.
He is a Pittsburgh area native who has written for multiple Penguins news and opinion sites. In addition to hockey writing, he is also an experienced YouTube creator.
Greg started with THW in 2015 as a Blue Jackets writer, and spent time as a Fantasy Hockey analyst.