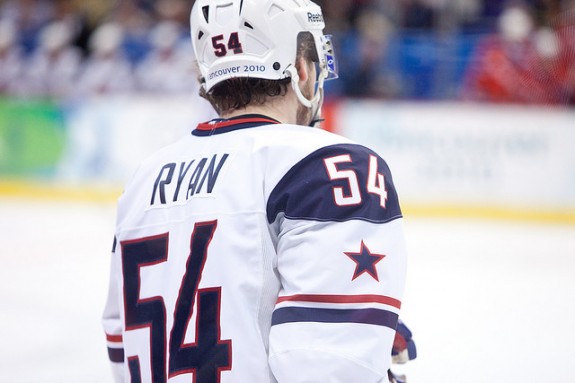 "I don't need the best players.  I need the best team."
~ Fred Shero
Shortly after the commencement of the Winter Classic between the Toronto Maple Leafs and Detroit Red Wings, the names that would represent Team USA in the Sochi Olympics were blared over the PA system.  Almost immediately, fans started bashing the decisions of David Poile, Ray Shero, and Brian Burke.
How could you leave guys like Bobby Ryan, Jack Johnson, Kyle Okposo, Ben Bishop, Dustin Byfuglien, etc. off the team?!
I don't know a lot, but one thing I do know is you should have more than enough faith in Poile, Shero, and Burke to assemble a team that can compete for gold in Sochi.  They've been involved in the game of hockey longer than many of you (and I) have been alive.  One thing is certain and that is that Poile, Shero, and Burke know that the whole is greater than the sum of its parts.
The team that will be playing in Sochi is very different from the team that won the silver medal in 2010 in Vancouver.  The skill set is wholly different in the international game compared to the North American style of play.  While board play and physicality are paramount over here, on international ice fans will see much more patience, skating, and defensive play.
In 2010, the Red, White, and Blue prided itself on finding key role players to lead its team as far as it could in the tournament.  It was a similar mentality used by the late Herb Brooks in the 1980 Olympics where USA won gold after stunning the powerhouse Soviet Union – not with finesse players, but ones who performed a specific purpose.  The biggest role-player on that team was captain Mike Eruzione, who wasn't the most skilled player by any stretch, but accepted his role and lead his team to the ultimate prize.
This year, the team is bringing its role players yet again.  Two-way, tenacious forwards like TJ Oshie, Ryan Callahan, Blake Wheeler comprise this new squad.  While they won't be looked to as scoring threats, they are skaters who bring grittiness, defensive awareness, and the ability to create opportunities from the defensive zone.
I could go talk until I'm blue in the face as to why players like Brooks Orpik and Paul Martin deserve to be on the team and Keith Yandle and Dustin Byfuglien (among others) don't, but there was something that jumped out in all these players that Poile, Shero, and Burke felt would give them the best opportunity to win.
America has never won a single medal in any Olympics played on international ice, but David Poile and company are doing their best to fix that.  During the Team USA Evaluation Camp held in August in Washington, D.C., David Poile said, "I really feel now that when the United States is entering any tournament that we expect to win.  I say that because I don't think it was always the case."
The States have been underdogs in the hockey world for decades.  It was a shocker to see USA win any competition – much less medal.  Be that as it may, in 2012-13, the United States was the only country to medal in every single major tournament.
Americans need to put down their pitchforks and realize that this go around won't be anything close to what it was four years ago.  One thing the trifecta of David Poile, Fred Shero, and Brian Burke know how to do is build a hockey team with a perfect blend of skill and physicality.  The naysayers who believe USA won't compete for gold are likely the same people who said the team had no chance at medaling when Chris Drury was put on the 2010 Olympic team – and look how far that team went in exceeding expectations.
Follow Shawn Reznik on Twitter: @ShawnTHW
For an opposing viewpoint, red Mark Wallace Graham's article on the Olympic snubs here.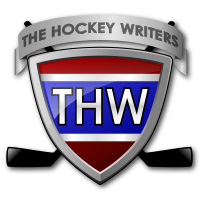 The archives of THW contain over 40,000 posts on all things hockey. We aim to share with you some of the gems we've published over the years.