As the Anaheim Ducks look to gradually move towards a style of play more oriented around speed and puck possession, the commencement of the unrestricted free-agent signing period this Sunday, July 1 represents an opportunity for them to plug some holes and bolster their depth in the here and now.
Their youth will continue to develop, but for now, the still veteran-heavy Ducks can look for solutions to keep them in the competitive hunt. The good news for them is that they have almost $14 million in cap space under the new salary cap limit of $79.5 million. Of course, they need to take care of their restricted free agents (RFAs), which include rising youngster Ondrej Kase, Brandon Montour, Nick Ritchie, and Andy Welinski.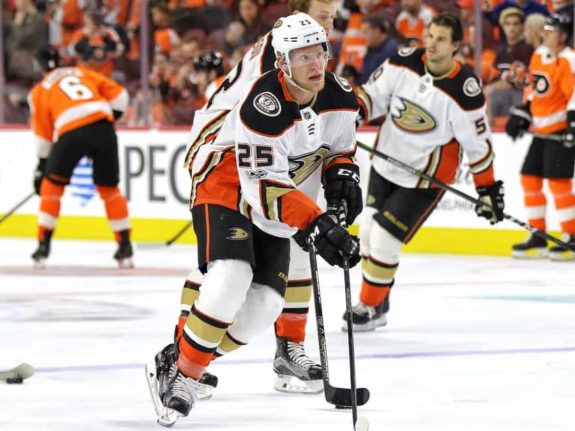 After that, the Ducks should still have a good amount of flexibility to add to their team, even if they are not in contention to land prized free agent John Tavares. While this year's free-agent class is not particularly impressive after Tavares, some players who could help the Ducks will be on the market. Here, we'll zero in on forwards and defensemen only, as the Ducks appear pretty set between the pipes for next season with goaltenders John Gibson and Ryan Miller.
Potential Forward Targets
James van Riemsdyk
Likely the biggest fish in the UFA pond other than Tavares, the 29-year-old van Riemsdyk is coming off a somehow quiet 36-goal campaign with the Toronto Maple Leafs. At 6-foot-3 and 217 pounds, van Riemsdyk would give the Ducks more size, but more importantly, more scoring punch on the wing. Add to that the fact that he shoots left-handed, and the prospect of adding him to help balance out a righty-heavy lineup becomes even more attractive.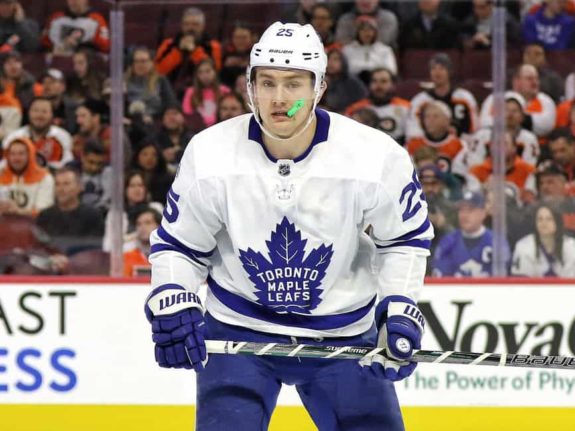 There are a couple of reasons for concern, however. One is that van Riemsdyk, who is coming off a contract that carried an average annual value (AAV) of $4.25 million, will likely get a raise and thus will not be cheap. Given how much interest teams around the league have in acquiring van Riemsdyk's services, his contract will likely end up carrying significant term in addition to dollars. That could become an ugly situation if van Riemsdyk declines in the contract's latter years—something with which the Ducks are already far too familiar. van Riemsdyk's main talent is his ability to get net-front position and score from in tight. If that physical ability to gain premium position begins to wane, then he probably won't be able to bring much other value to the table.
If the Ducks were able to sign van Riemsdyk to a term of no more than four years, then that might be a worthwhile investment. He would certainly help them in the near term, but for how long would that continue?
Tyler Bozak
Another (soon to be former?) member of the Leafs could also be in play for the Ducks. With Ryan Kesler's future in jeopardy, Anaheim is likely in the market for another center who can at least play in the middle-six and cost slightly less than someone like fellow pending UFA center Paul Stastny.
Enter Tyler Bozak, a 32-year-old right-shooting pivot coming off a $4.2-million AAV contract with Toronto. A perennial 40-50-point player, Bozak will likely get a small raise from his last contract, but should not be too cost prohibitive. He would likely help plug the hole that Kesler could very well leave for most or all of next season.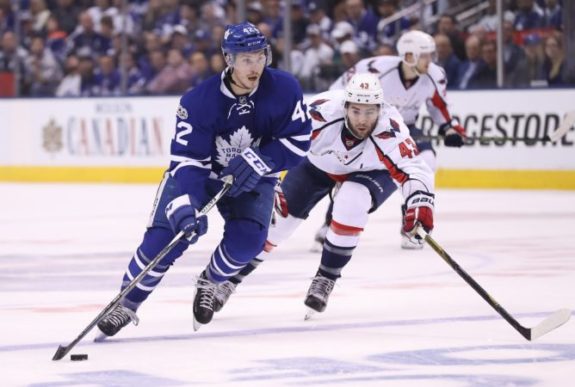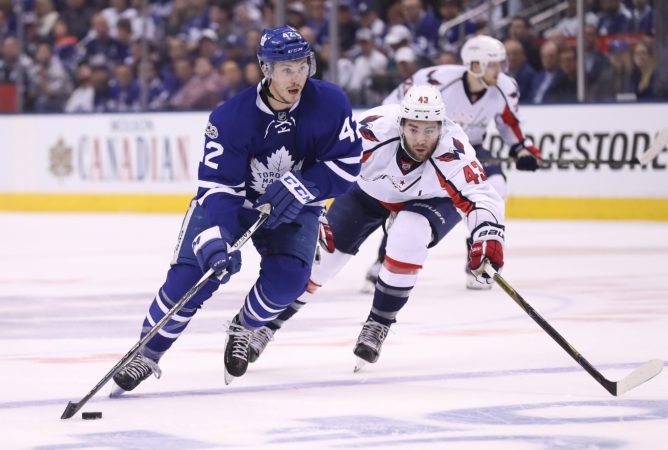 James Neal
With reports that James Neal's return to the Vegas Golden Knights now appears unlikely, Anaheim could be an interesting destination for the 30-year-old winger. Neal is another left-shooting power forward who would help the Ducks' scoring attack up front. He has never scored fewer than 20 goals in a season since entering the league in 2008-09. He was hampered a bit by injuries this past season, but if he can stay healthy, he is a near-lock to produce offense.
Neal, whose last contract paid him an average of $5 million per year, will likely command something around $6 million per year—perhaps even slightly more with the raised salary cap. Like with van Riemsdyk, the Ducks would have to be careful to not tie themselves to too long of a deal.
Anthony Duclair
Duclair is a very intriguing UFA who would fit much better than the aforementioned players with the Ducks' need to get younger and faster. He is only 22 years old and finds himself on the market after the Chicago Blackhawks declined to extend him a qualifying offer.
The Quebec native made a splash in the New York Rangers' 2014 training camp as a 19-year-old and looked to have a bright future there before they dealt him to the Arizona Coyotes as part of a win-now trade for offensively-gifted defenseman Keith Yandle. Duclair proceeded to deliver against his potential the following season, notching 20 goals and 24 assists.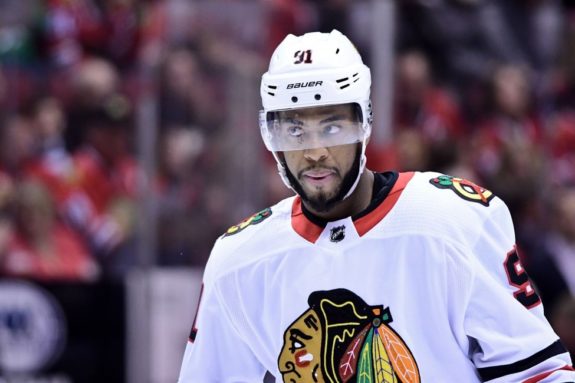 Following that breakout season, though, Duclair regressed, struggling in the desert as he scored only 15 points (five goals and 10 assists) in 58 games with the Coyotes in 2016-17 while also spending some time in the AHL. This past season, the Coyotes decided to part ways with him in a trade that brought back Richard Panik from the Blackhawks.
In Chicago, Duclair's production (two goals and six assists in 23 games) still left a lot to be desired, and the club decided not to give him another chance. Their decision, however, could become someone else's gain. Given Duclair's struggles, he will certainly not require a costly contract. At age 22 and with potential that looked to be panning out not long ago, he would represent a low-risk, high-reward signing. With his best attribute being his speed, that's something the Ducks should consider taking a chance on to add another element to their team without needing to lock themselves into an albatross of a contract.
Other Forwards
Other forwards who could possibly be of interest and use to Anaheim include one-time Duck David Perron—who is coming off a career-best season in Vegas—Michael Grabner, who would add tremendous speed and depth to the lineup, and Riley Nash, who is another option to shore up the center position in Kesler's absence. Center Mark Letestu could also be an affordable stop-gap down the middle.
Patrick Maroon, another ex-Duck, and Rick Nash are additional possibilities on the wing, although Anaheim might want to avoid overpaying the latter, who is still an effective all-around player but is past his prime, high-scoring days.
Potential Targets on Defense
Despite there having been rumors about Anaheim looking at defenseman Jack Johnson, it appears as though he will sign a five-year deal with the Pittsburgh Penguins on July 1. While he might have made sense as a short-term acquisition at this year's trade deadline to add depth to a Ducks blue line that needed it at the time, committing long-term to the 31-year-old blueliner who saw his playing time diminish in Columbus would not have been a wise move. Thankfully for Anaheim, it seems that Jim Rutherford and the Penguins have saved the Ducks from themselves.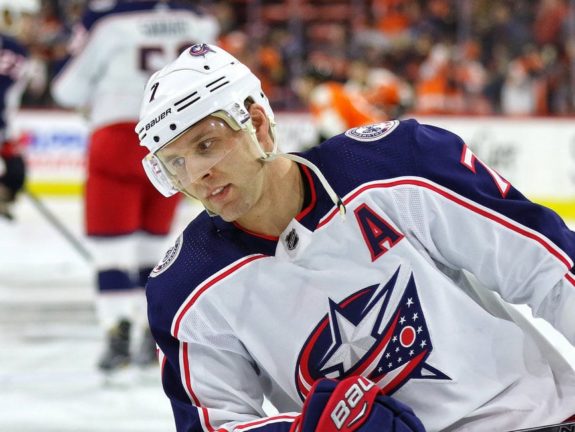 With Johnson out of the picture, the Ducks could conceivably roll the dice on youngsters to round out their regular six defensemen. Assuming Montour re-signs, the Ducks will have him, Cam Fowler, Hampus Lindholm, and Josh Manson as locks in the top-four. That leaves two spots open with Francois Beauchemin having retired and pending UFA Kevin Bieksa unlikely to return. Marcus Pettersson figures to get a good crack at a full-time opportunity after a decent initial showing late last season. Beyond Pettersson, does Jacob Larsson finally step up and make the cut? Andy Welinski? Or does Josh Mahura, who has really made a name for himself recently, continue his rapid ascension and land an NHL roster spot? The 20-year-old will probably get some seasoning in the AHL first, but stranger things have happened.
The Ducks might be well served to see what they have in some of their in-house youth, but at the same time, having an experienced insurance policy is probably a sound idea. Here are a couple of possibilities in that regard.
John Moore
The Ducks are not in a position where they need to commit significant dollars to a top-four defenseman. If they want to add a blueliner, it will likely be for the bottom pair and/or depth. That's where the 27-year-old Moore might make sense. Moore is a smooth skater who could be a good fit for the type of game to which Anaheim is trying to transition.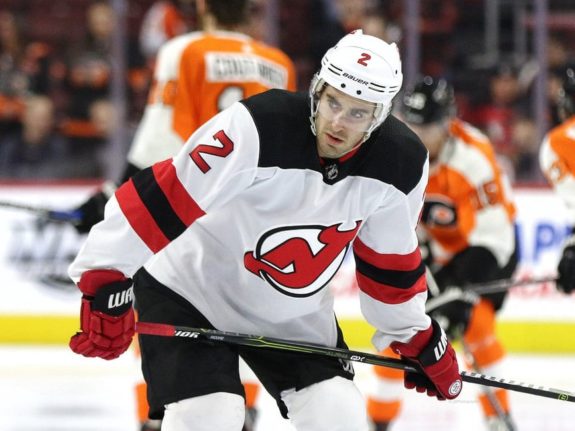 While his underlying numbers with the New Jersey Devils last season were less than spectacular, deploying him in a more sheltered, third-pairing role could help turn those numbers around. The Devils gave Moore top-pairing minutes at 5-on-5, as only Andy Greene saw more minutes (1,361 minutes for Greene, 1,350 for Moore) in 2017-18.
Also, while Moore will in all likelihood see a nice raise from last year's AAV of $1.67 million, he should not break the bank.
Calvin de Haan
The 27-year-old de Haan, who is coming off a one-year deal worth $3.3 million, is one of the more interesting defensemen on the market. He is probably going to be looking for a bit more than a bottom-pairing role and thus more money than the Ducks would want to spend on a No. 5 defender. If the two sides could make something work, however, he would be a nice fit for stability on the third pair and as someone who could move up and down the lineup and have the versatility to play in various situations as needed.
A shoulder injury forced de Haan out of the New York Islanders' lineup for all but 33 games in 2017-18, but when he was healthy, he managed to play to a positive expected goals-for percentage (xGF%) of 51.36 on a team that struggled as a whole to shut down its opponents. He would be a solid addition for the Ducks, but again, his likely desire for a more elevated role and pay grade might not be a perfect match with what Anaheim needs.
Failing the addition of a depth defenseman at a reasonable price, the Ducks might very well have to move forward with their internal options, which would at least expedite a youth movement they could sorely use.
Who do you think will land with the Ducks in free agency? Let us know in the comments below.