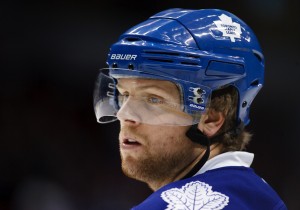 The Toronto Maple Leafs trade to acquire Phil Kessel from the Boston Bruins in September of 2009 may be the most scrutinized trade of the past two years. Typically media and fans can identify which team won a trade within a couple minutes of hearing it, but this trade has an incredible amount of layers.
When the Maple Leafs made this trade they were acquiring a 21-year old who was coming off a 36 goal campaign – albeit playing with all-star centreman Marc Savard. Clearly any team looking to acquire a young player with that type of scoring pedigree has to pay a premium, and that's exactly what the Leafs did. Here's the breakdown.
Leafs acquire:
Phil Kessel
Bruins acquire:
Leafs 2010 1st rounder – Tyler Seguin
Leafs 2011 1st rounder – Dougie Hamilton
Leafs 2010 2nd rounder – Jared Knight
There is no way that Leafs GM Brian Burke would have made this trade if he knew his team would finish with the 2nd worst record in the 2010 season. Burke truly believed his roster was capable of much more. In the pre-season he was inexplicably trumpeting the Leafs as a potential playoff team, despite the fact their roster was littered with average players. In hindsight, one could argue that first round picks shouldn't have ever been on the table considering Toronto was in the midst of a rebuild. It certainly appeared after the 2010 season ended that Peter Chiarelli got the better of Burke.
If you asked Maple Leaf fans following the 2010 season if they would trade Phil Kessel straight up for Tyler Seguin, my guess is that most people would approve. In fact the attitude around Toronto was quite down on Kessel despite the fact that he scored 30 goals in 70 games as a 22-year old. It was also rather peculiar given the less than stellar cast of characters Kessel was forced to play with. He was the only player on the Maple Leaf roster to score 50 points.
The reality is that unless Kessel was at the very top of the scoring race, trading a 2nd overall pick to get him seemed ludicrous given the state of the franchise. Rebuilding hockey teams build through the draft, and giving away draft picks when your team is short on talent is a recipe for long term mediocrity. There wasn't a lot of be excited about in Leaf-land at that time, and the reality of giving away a potential superstar in Tyler Seguin reinforced the despair of many Maple Leaf supporters.
In many ways, trading two first round picks for Kessel was the final straw for Leaf fans. Toronto consistently gave away draft picks through the 2000's and it was customary for the Leafs to begin drafting in the 3rd or 4th round. Brad Boyes (2000 1st rounder) was gone, Tuukka Rask (2005 1st rounder) was gone, and Alex Steen (2002), Carlo Colaiacovo (2001), and Jiri Tlusty (2006) didn't work out. The last time the Leafs had a top two pick was in 1985 when they selected Wendel Clark!
Fast forward to February 18th 2011. The Leafs and Bruins once again make a big trade.
Bruins acquire:
Tomas Kaberle
Leafs acquire:
Joe Colbourne
2011 1st round pick 30th
2012 2nd round pick
** Leafs trade 2011 30th and 39th pick for #22 – select Tyler Biggs
To people outside of Toronto, this was a completely separate trade, but to Leaf fans this was an extension of the Kessel deal. This deal was heavily praised by media and fans in Toronto as Tomas Kaberle was set to walk as a free agent in the summer. I realize it's not healthy and probably a little delusional, but this deal helped Leaf fans reconcile the Kessel trade. As bad as the Kessel deal was for Toronto, this trade was equally bad for the Boston.
So where does this deal stand? As of October 18th Phil Kessel is tied for the NHL league lead in both goals (6), and points (9). Meanwhile Tyler Seguin is leading the offensively challenged Bruins with five points in six games. Dougie Hamilton is ripping apart the OHL with 17 points in 9 games, and Joe Colborne has been doing well in the AHL with seven points in 4 games. Bruins 2010 2nd rounder Jared Knight has nine points in eight games with the London Knights, and Leafs 2011 first rounder Tyler Biggs is playing college hockey at Miami of Ohio.
It's been over two years since the original Kessel trade was made, but there are still too many moving parts to identify a winner and loser. Will Kessel become a 40 to 50 goal scorer? Will Seguin become a superstar? Will Dougie Hamilton turn into a point producing minute-eating defensemen? Will Joe Colborne emerge as a bona fide NHL centreman? So many questions, and still very premature to provide answers given the youth and potential of the player's involved.
It will take years for these deals to shake out but in the meantime, it's interesting to see how these trades have shaped two teams battling in the same division.
[Editor's Note: You may also want to read 'Reminiscing on the Kessel Trade']