Andrew recently celebrated his seventh year with The Hockey Writers, and is closing in on 900 articles for the site. His "beat" at THW includes the Toronto Maple Leafs (lead writer), Special Events Coordinator, and the author of the popular Tape2Tape column, as well as the host of the podcast Sticks in the 6ixPod podcast (@StixInThe6ixPod). His pre-draft coverage and rankings are "must read" columns for every hockey fan prior to the NHL Entry Draft each year.
Andrew's broadcast experience includes CBC's Hockey Night in Canada, working closely with Don Cherry and Ron MacLean and coverage of hockey at the 2014 Winter Olympic Games in Sochi, Russia. He's also the former play-by-play announcer for the London (Ontario) Jr. Knights for Rogers TV.
I recently had the opportunity to ask Andrew about his career with The Hockey Writers. Here's what he told me.
My Favorite Stories
According to Andrew, "The part I love most about writing these articles is the experience more than the reaction. The people I get to speak to. The stories that come from each and every conversation."
"Who Invented Hockey?"
Exploring the origins of hockey was interesting because I thought I knew so much about the game and its rich history already. That said, in writing it, I learned more about where it started and the potential lineage of the game of hockey that I had never even looked into prior to writing it. It's a piece that will never be outdated and continues to be a good read for any fan of the game.
"The NHL's Most Unbreakable Records"
Again, this is another story I wrote a while back that just stands true today. I learned about some of the records that have held up over time and it's funny, because each time it's re-published on the site, I get more and more comments about other records that have stood the test of time in the NHL that could easily be added to the article. I love the interaction with my readers.
"Liam Foudy – 2018 NHL Draft Prospect Profile"
While I write a lot of draft prospect profiles for the site, the article on Liam Foudy stands out to me because it was the first time that one of my pieces had been quoted on Sportsnet's coverage of the NHL Draft. I still have a screenshot of when Foudy was drafted and a quote from my profile of him popping up on the screen. That was a cool moment for me.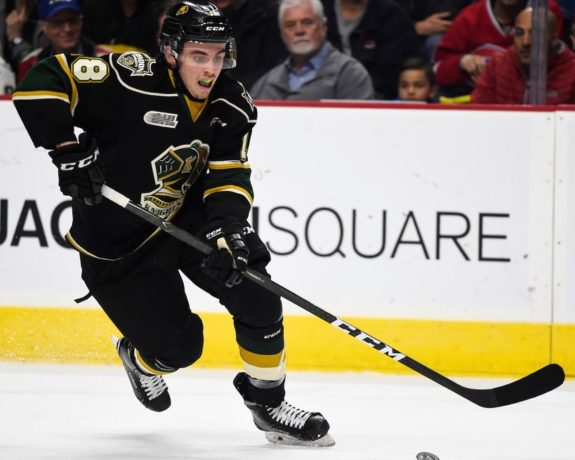 Note from Pete: That's not the only time that Sportsnet has quoted Andrew. Here are a couple more:
"Winter Classic: The Original Backyard Game"
This event was quite the experience. On top of actually getting to attend the game and represent THW at The Big House in Ann Arbor, it was my first major live event. I got to speak with members of both the Maple Leafs and Red Wings, and for this piece in particular, I had the chance to interview and chat with Leafs' great Darryl Sittler.
Interview with Dave Hutchinson
This was a three-part article that I got to sit down and chat with former defenseman Dave Hutchinson for over an hour. We discussed his playing days, some of the guys he had the chance to play with and what it was like to be an enforcer in the NHL. All while just sitting in his real estate office in rural Ontario.
Note from Pete: Parts Two and Three of the series can be found at these links:
All-Star Game in Nashville
There's not one particular piece that I loved doing with this experience, rather it was a whirlwind for me. I found out I had been credentialed for the game not long before I was to go and the game was a little over a week before my wedding. So I drove down to Nashville — with the okay from my, now, wife of course — and covered the game. The city was incredible. The events were incredible and it changed the way the All-Star voting took place after John Scott was voted into the game, eventually winning MVP.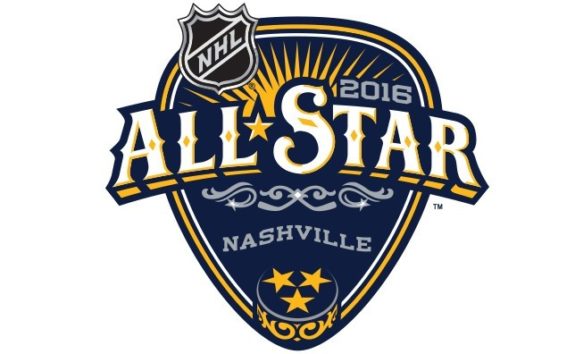 Note from Pete: Here's a link to Andrew's article on John Scott at the 2016 All-Star Game: NHL All-Star Weekend: John Scott Ovation A Sign of the Times
The Centennial Classic
Again, this was more about the experience rather than one story in particular. You had the unveiling of the NHL's Top 100 players. Press conferences with some greats like Johnny Bower, Red Kelly, Dave Keon, etc. Having a chance to skate on the NHL surface myself and covering yet another fantastic outdoor game.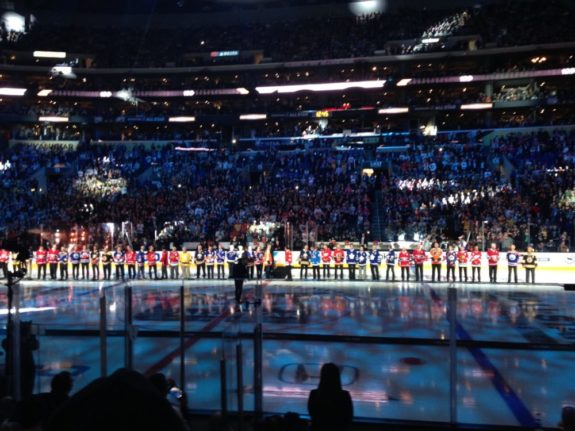 Note from Pete: Here's some of Andrew's coverage of the Centennial Classic: Centennial Classic: Nostalgia Not Going Anywhere
Some of the Best Interviews
I've interviewed Lanny McDonald about the Hockey Hall of Fame and a commercial he was in. I've had the chance to talk with Zach Parise about drinking chocolate milk. As I mentioned, even my conversation with guys like Hutchinson and Sittler, they were great people to talk with.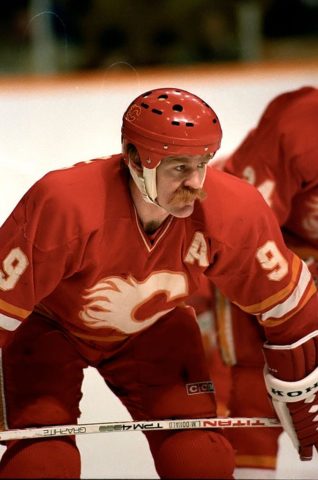 Note from Pete: Here are links to Andrew's interviews with McDonald and Parise:
Are There Any Columns You'd Like to Forget?
I'm not sure there are any I can really pinpoint that I didn't enjoy writing or that I'd like to forget. I mean obviously you get bad feedback on some articles because fan bases are always just so passionate about their teams.
That said, I've learned from every single one of my articles. My early fantasy hockey pieces to my prospect profiles to my column — Tape2Tape — and how it's rubbed people the wrong way at time.
I guess one piece that comes to mind is I wrote a guide to good Twitter follows for the Detroit Red Wings when I first started out at THW. I had my people that I followed, but I guess I missed a few solid follows for the team and got a lot of people questioning my choices in that article. Looking back I fully understand it, but it was something I definitely learned from.
Following Forbes
Andrew publishes regularly with The Hockey Writers and you'll find his articles on the Maple Leafs and other subjects prominently displayed as they are published. But to ensure you don't miss any of his commentary, you can follow him on Facebook and Twitter:
Facebook: aforbe6
Twitter: @AndrewGForbes
Here's a link to a collection of Andrew's columns for The Hockey Writers
---
---