Even as the Colorado Avalanche failed in their pursuit of a second-consecutive Stanley Cup championship, a quick retool with an eye on an immediate return to contention is entirely feasible.
Although general manager Chris MacFarland should have plenty of options via the trade route this summer, his best work must come in free agency. Excluding Gabriel Landeskog – who was recently ruled out for the entirety of the 2023-24 campaign – the Avalanche only have 12 players (10 skaters and two goaltenders) who played meaningful roles in 2022-23 under contract for next season.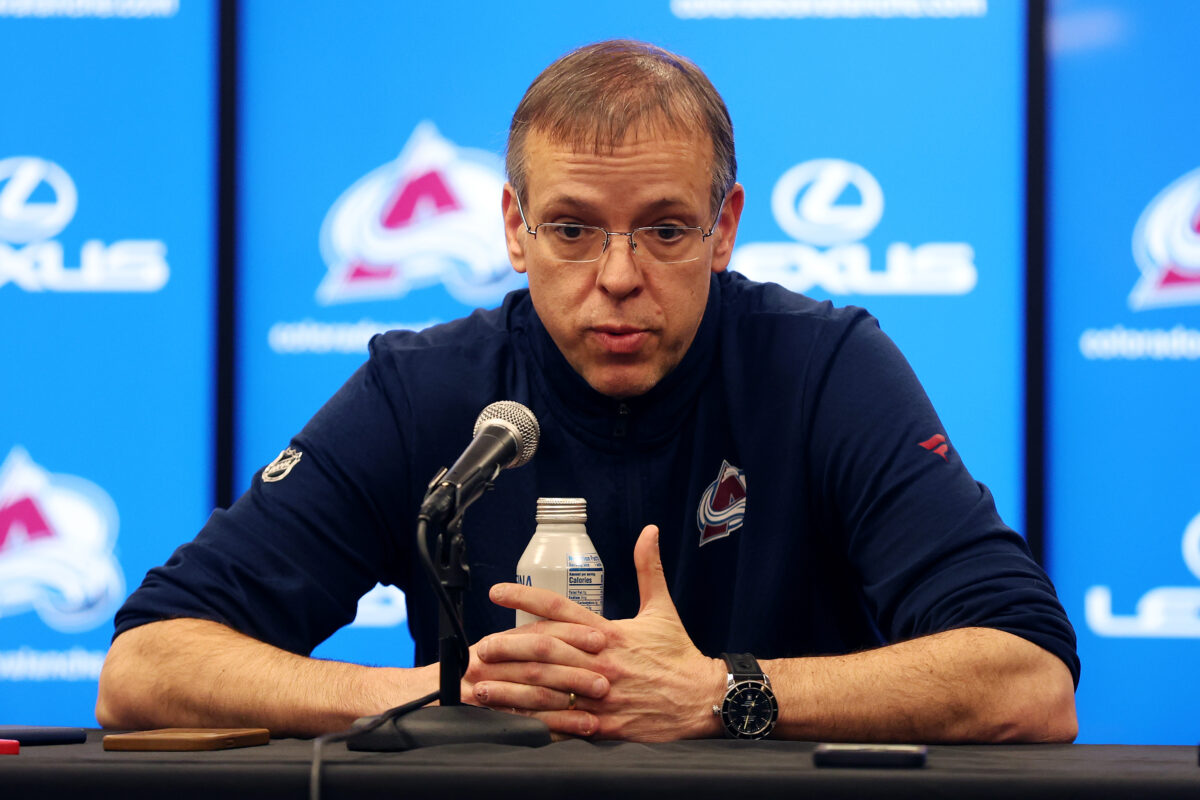 Even if the as-of-yet unresolved Valeri Nichushkin situation ends with the winger's return to the lineup, finding bargain contracts in free agency to complement their superstar players will be of the utmost importance. While the Avalanche possess an enviable core of elite talent, fulfilling their championship aspirations requires a well-rounded roster capable of providing offensive depth and versatility, something that was in short supply in their 2023 first-round series against the upstart Seattle Kraken.
Luckily, the Avalanche have a rich recent history of identifying undervalued assets in free agency, and with more certainty on the Landeskog front, continuing that trend should be much easier this time around. So, let's dive into what awaits the Avalanche in this summer's free agent landscape.
2022-23 Season Derailed by Injuries and Lack of Depth
It doesn't do anyone any good to dwell on the past, especially not in the realm of sports where the future is always top of mind. Still, the Avalanche have yet to recover from the departures of two key pieces in the team's 2022 Stanley Cup run in forwards Nazem Kadri and Andre Burakovsky.
The pair parlayed outstanding regular-season and playoff performances into lucrative contracts with the Calgary Flames and the Kraken respectively, with the Avalanche's cap crunch making it impossible to offer both players what they could command on the open market. The hope was that a full season of Nichushkin and Artturi Lehkonen could make up the difference and they did – when they were healthy.
Injuries were the story of the Avalanche's season. Beyond Landeskog missing the entire season due to multiple setbacks in his recovery from surgery, many of the team's key players sat on the sidelines for extended periods of time.
You may also like:
Josh Manson (55 games), Bowen Byram (40), Nichushkin (29), Cale Makar (22), Lehkonen (18), and Nathan MacKinnon (11) all missed 10 or more games during the regular season. Their absences meant that many players took on greater workloads that were outside of their capabilities. No team could weather such a storm of injuries, and the inconsistent lineups and difficulty in getting up to speed would be their downfall.
Cap issues and bad luck with health aside, the Avalanche's diminished depth was a significant hinge point in the outcome of their opening-round series against the Kraken. Despite a star-studded lineup led by the likes of MacKinnon (seven points in seven games), Mikko Rantanen (10 in seven), and Makar (five in six), the Avalanche failed to match the Kraken's relentless pace and four-line rollout.
Though Devon Toews (nine points in seven games), Lehkonen (six in seven), and Evan Rodrigues (five in seven) provided pop beyond the superstars, the Avalanche were still left wanting more beyond the top of the lineup.
Despite averaging over 22 minutes a game for the series, fill-in top-six center J.T. Compher only tallied two points over seven games, a far cry from the 52 points he produced in 82 regular-season appearances. The scarcity of talent in the 2023 free agent market means Compher will get paid as a pending unrestricted free agent (UFA) regardless, but the Avalanche should shy away from him as a long-term solution to their hole at second-line center.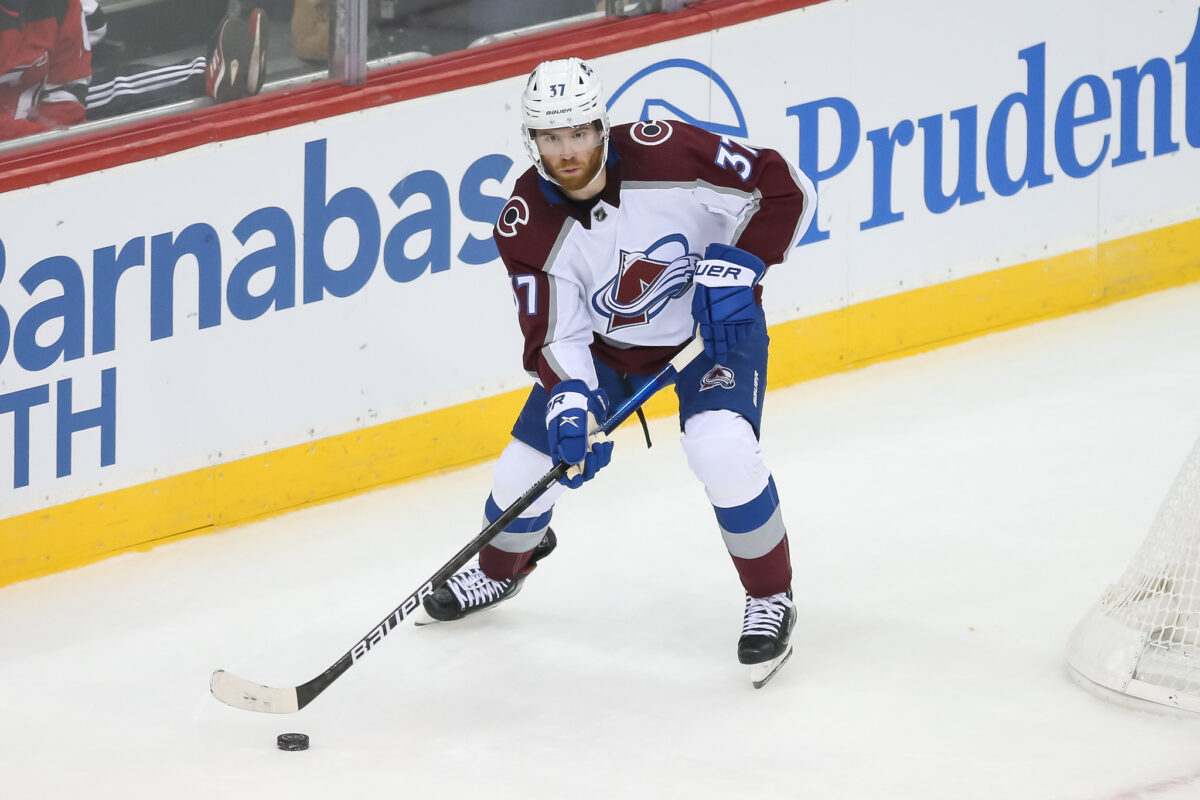 Elsewhere, Alex Newhook, Nichushkin, Samuel Girard, Andrew Cogliano, Manson, Ben Meyers, Lars Eller, Matt Nieto, Denis Malgin, and Logan O'Connor combined for one goal and three assists in the series. For those counting at home, that's 10 skaters collectively providing little to no offense in a series that went the limit. It was Newhook's inability to take a leap in his development that hurt the most, though he's still one of the keys to the future at only 22 years of age.
---
Latest News & Highlights
---
The Kraken, on the other hand, showcased a well-rounded roster, with contributions coming from all lines and defensive pairs. No player averaged more than a point per game (P/G) over their postseason adventure, but 10 skaters scored at at least a 0.5 P/G pace. The Avalanche's inability to counter the Kraken's depth ultimately proved to be a significant hurdle, even as 40-goal scorer Jared McCann missed most of the series after being injured after a hit by Makar.
It's important to not lose sight of the inherent randomness of hockey when it comes to evaluating players over a small sample of games, but having so many supporting pieces simultaneously come up empty represents a worrying trend. Fortunately, the Avalanche will have a clean cap slate to work with this summer, though some difficult decisions will have to be made.
Avalanche Have Internal and External Lineup Options
A pair of restricted free agents (RFAs) in Byram and Newhook will take up most of the oxygen as they look for raises coming out of their entry-level deals. All told the Avalanche will have just over $20 million in cap space to allocate to at least eight skaters (seven forwards and one defenseman).
Eventually assigning Landeskog to Long Term Injured Reserve (LTIR) will free up an additional $7 million and the outcome of the Nichushkin situation could have significant ramifications for the organization on and off the ice.
Given how shallow this summer's free agent pool appears to be, securing the services of one of the top names could come at a premium. Otherwise, the likes of Tyler Bertuzzi (30 points in 50 games), Michael Bunting (49 in 82), Gustav Nyquist (27 in 51), or Conor Sheary (37 in 82) all represent free agent targets that could bolster the Avalanche forward group.
Whether or not the Avalanche make a splash in free agency, pivoting away from veterans such as Cogliano, Darren Helm, Eller, Jack Johnson, and Erik Johnson in favour of speedier, but untested youth could reinvigorate a battle-tested, but tired roster.
Though they may do well with more minor-league seasoning, promoting one or more of their top prospects could be a prudent course of action in the face of cap constraints. Among others, Alex Beaucage, Ondrej Pavel, Oskar Olausson, Jean-Luc Foudy, and Sam Malinski could provide the Avalanche with energetic depth on significant entry-level discounts.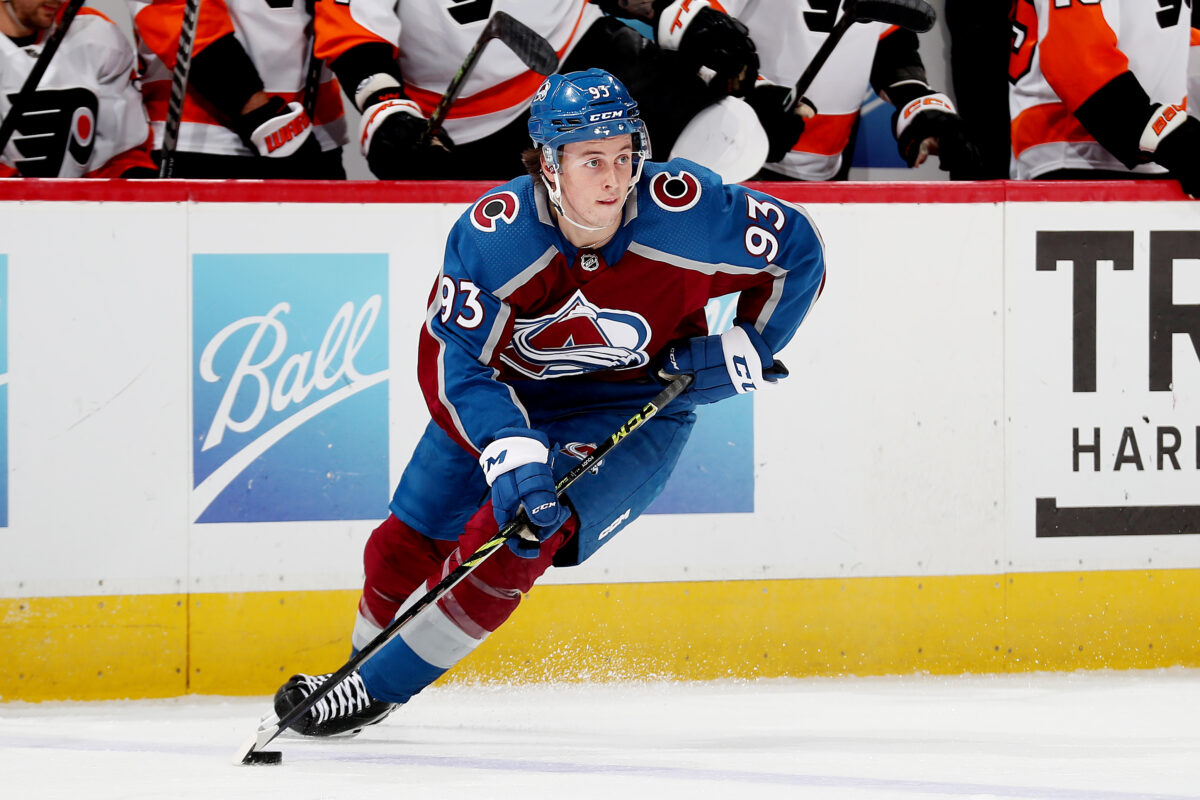 Teams like the Tampa Bay Lightning of the past decade have proved that banking on cheap, young talent to augment established superstar talent is a tried and true method of extending a Cup window. The Avalanche should be no exception given the continual roster turnover brought on by the salary cap, even if choosing such a route could come with growing pains.
MacFarland, Avalanche Face Pivotal 2023 Offseason
The Avalanche are entering a potentially franchise-defining offseason this summer with the ultimate goal of extending their Stanley Cup contention window. With a superstar triumvirate of MacKinnon, Rantanen, and Makar leading the way, the Avalanche will always be considered among the Western Conference elite. However, key decisions are looming on the horizon, all of which will direct the organization's immediate and long-term trajectory.
The Avalanche must prioritize securing long-term contracts for their core players as they hope to prolong their competitive timeline. They must also address legitimate concerns about their scoring depth by scouring the free agent and trade markets for affordable, cost-effective solutions. Developing and integrating burgeoning young talent from their farm system and prospect pool will be crucial to sustaining success.
The decisions made during the upcoming offseason could have a significant impact on the Avalanche's ability to keep their championship window open for the foreseeable future. If MacFarland and company can deftly maneuver the landmines ahead, they can reclaim their status as the NHL's powerhouse franchise.
Data courtesy of the CapFriendly, Hockey Reference, and the NHL.