The Colorado Avalanche has been bouncing in and out of the playoff picture all season due to numerous injuries. One of those players that missed an extended period of time was Valeri Nichushkin.
The 28-year-old winger was coming off to a great start in 2022-23 after a breakout season in 2021-22 but then was sidelined after an ankle injury that caused him to miss a huge chunk of the season. After a big offensive push at the beginning of the season, Nichushkin looks like he's back in his consistent form again as Colorado looks to make a push to wrap up a spot in the postseason.
Nichushkin's Importance Can't Be Denied
Nichushkin might not be the biggest name on the Avalanche roster, and he certainly isn't having the biggest season. Mikko Rantanen has blasted his way to his first 40-goal season. Nathan MacKinnon is flirting with a campaign of more than 90 points for the fourth time in his career, despite missing 11 games. However, Nichushkin might be the most important player for the Avalanche going forward.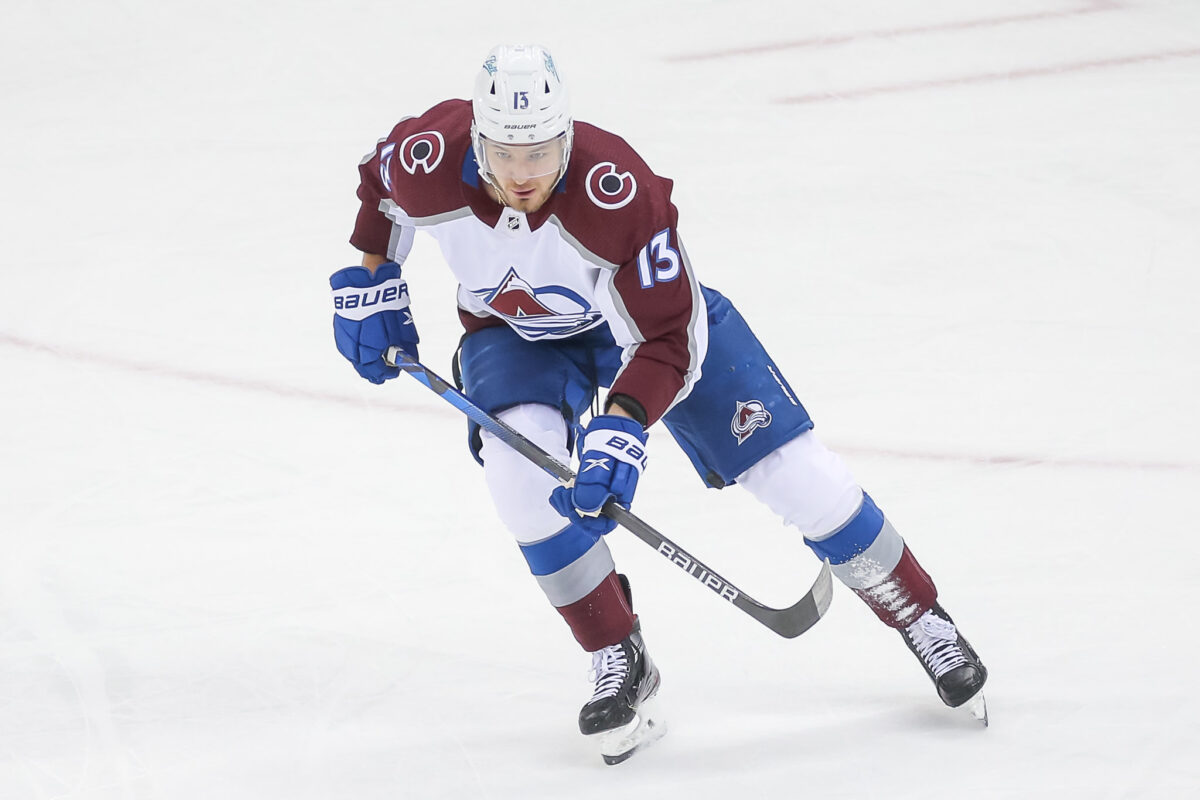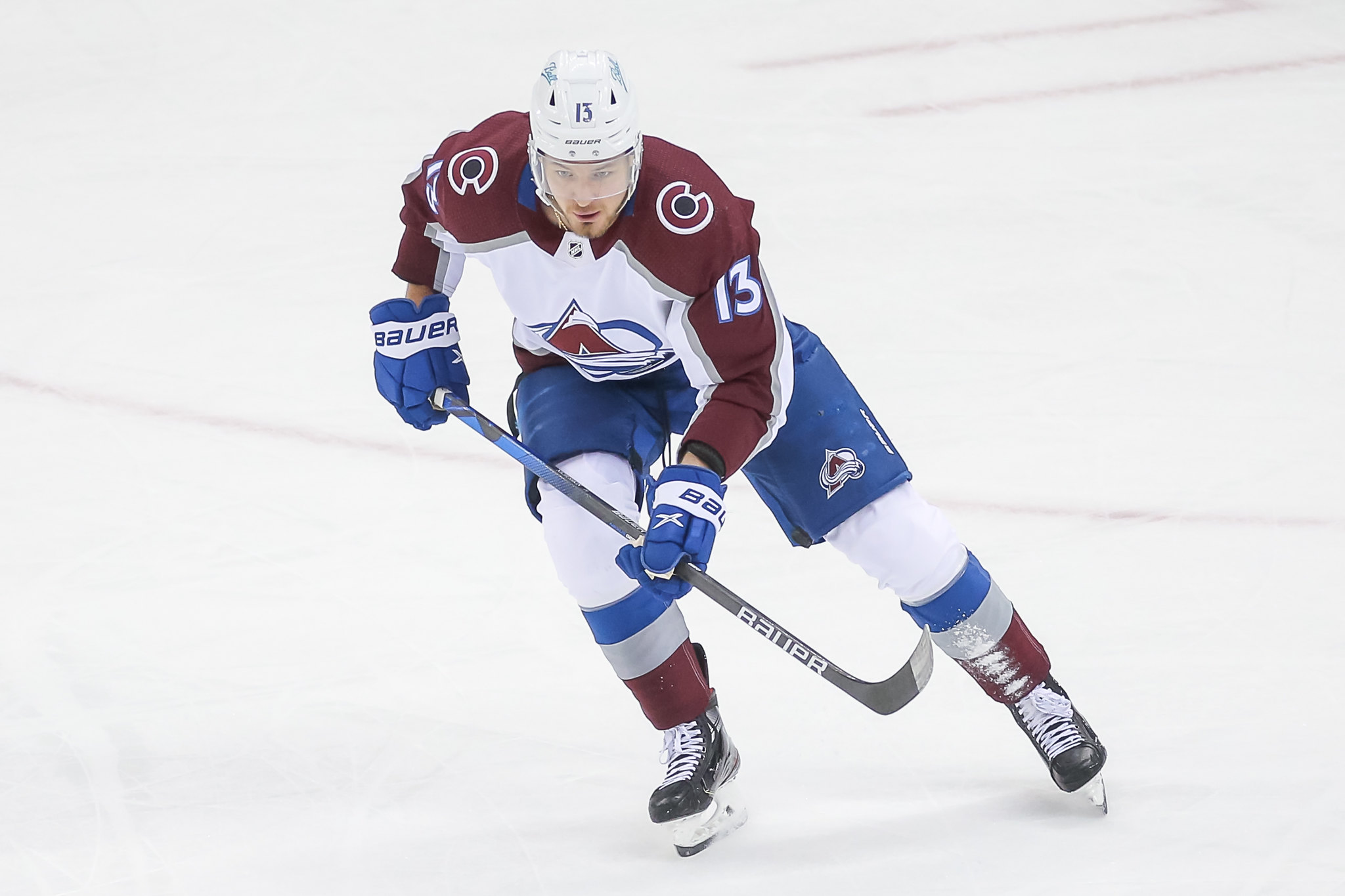 When Nichushkin suits up for the Avalanche this season, Colorado is a blistering 22-5-5. He's played in a little more than half the games, but the Avs are a floundering 12-16-1 when he's not in the lineup. For a team that has bounced back and forth between securing a playoff spot and missing out on the postseason, he is a critical piece that the Avalanche need in the lineup down the stretch.
Related: Colorado Avalanche's Nichushkin Proving His Value
---
Latest News & Highlights
---
In Colorado's run to the 2021-22 Stanley Cup, Nichushkin played an integral role. He scored nine goals on the way to 15 points. Only MacKinnon (13) and Gabriel Landeskog (11) scored more goals than Nichushkin in that postseason. Four of Nichushkin's playoff goals came in the Stanley Cup Final against the Tampa Bay Lightning – including a pair in Colorado's 7-0 demolition of Tampa in Game 2.
Nichushkin Worked to Earn His Place
Nichushkin's career didn't seem like it was on track for him to be a major contributor to a Stanley Cup winner. After three middling years with the Dallas Stars, he went and played in the Kontinental Hockey League (KHL) for two seasons before getting another chance in Dallas. He didn't score a goal in that 2018-19 season, and his contract was bought out. After he cleared waivers, the Avalanche took a flyer on him with a one-year deal, where he scored 13 goals. Colorado extended him for two more seasons after that.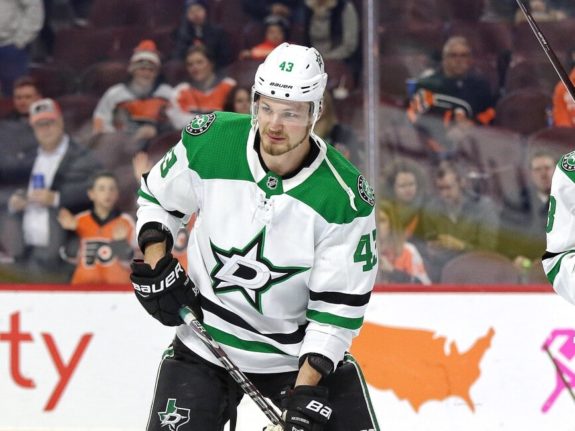 Then 2021-22 hit. Playing in the last year of his contract, Nichushkin broke through with career highs in goals (25), assists (27), and points (52). His performance continued into the playoffs and earned him an eight-year contract extension in the offseason. He was poised to be a critical piece for the Avalanche for years to come and got off to a rocking start with seven goals and 12 points through Colorado's first seven games of 2022-23.
Related: Avalanche's Gamble on Nichushkin Paying Dividends
Then he got dinged with an ankle injury in late October that required surgery. He didn't play again until Dec. 9, as complications with surgery held him out longer than expected. Despite playing in 32 games this season, he still sits eighth on the Avalanche in scoring. All seven players ahead of him (and the four players behind him) on the team's scoring leaders played in at least 18 more games.
Nichushkin Brings Scoring Consistency
Nichushkin should bring some consistency to the Avalanche in their playoff push. He seems to be back in the same groove that he was in earlier this season. Since returning from that early-season surgery, Nichushkin has helped the Avalanche put together separate winning streaks of nine games and five games. Colorado is also 7-1-2 in Nichushkin's last nine appearances.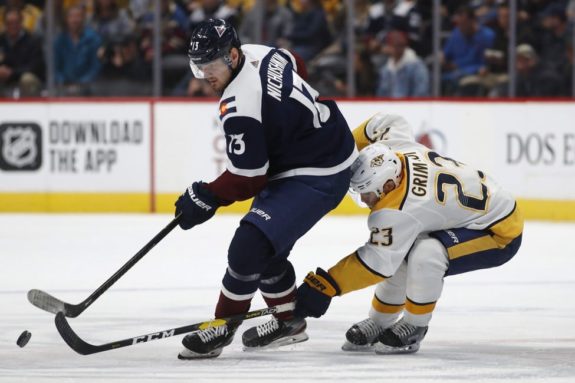 If he can continue to remain healthy, he should be able to give the Avalanche the scoring push they need to secure a spot in the postseason. Colorado has felt the sting of injuries all season, so his consistency will be welcomed, especially if these injuries continue to haunt the Avs. Landskog hasn't played this season thanks to offseason knee surgery but should be back in the lineup soon.
Related: Avalanche's Nichushkin Delivering on Huge Contract Extension
Down the stretch, Colorado will have to overcome the adversity of the early part of the campaign. There's little margin for error, but Nichushkin should certainly help the cause. His whole career is a success story built through hard work. From 10th overall pick in the 2013 NHL Entry Draft to dropping back to the KHL to making the most of his chance with the Avalanche. Nichushkin's battled through more difficult stakes before to help the Avalanche win a Stanley Cup. Now he's trying to do it again.
---
---