There is no denying that Kirill Kaprizov of the Minnesota Wild has propelled himself right into the rookie spotlight in recent weeks. And that will continue to be an advantage for the Chicago Blackhawks if any of their opponents choose to overlook the youth on their side, whose play has demanded league-wide attention all season long.
Clearly, this Chicago roster looks a lot different than it did just a few short years ago. While there are still some familiar faces, the influx of prospects and newcomers could have been overwhelming. Yet, as has been evidenced by their early-season success, these Blackhawks are finding a way to make it work.
While the club was clear on their plans to rebuild, they weren't as forward with the fact that they had rookie stars stockpiled and ready to make their names known. It takes a special type of talent to crack an NHL roster. Then, only those that can elevate their abilities might make enough noise to be noticed. Amidst that pack are a mere few who rise above the rest, entering the rookie of the year debate.
Prospects Are Aplenty
We'll never know if we would have seen this volume of newcomers infused into the Blackhawks' lineup this quickly, had it not been for the introduction of taxi squads. One of the more unique features the NHL introduced for its 2020-21 season, this extended branch of every roster essentially makes the call-up process a lot more efficient.
These players travel and practice with the pro team, instead of spending that time guaranteeing themselves more meaningful hockey with a lower-level affiliate. With that said, while it may seem advantageous for any prospect to make the list, if they aren't getting into games then it's not as beneficial towards their development.
Luckily for those riding with Chicago, this was set to be a year driven by youth. Regardless of their veteran additions in the offseason, it seemed likely that rookies would have every opportunity available to answer their call. Add unexpected injuries into the mix and it expedited the need for filling voids with whoever was available.
Chicago has welcomed a number of their most touted prospects into the fold this year. Including Nicolas Beaudin, Lucas Carlsson, Brandon Hagel, Matthew Highmore, Philipp Kurashev, Kevin Lankinen, Ian Mitchell, and Pius Suter.
The Blackhawks had what now seems like a well-kept secret designed to surprise skeptics who were counting them out before the 2020-21 campaign even began. The depth of talent that's come out of Chicago's prospect pool has been on full display thus far, with a select few heading right towards superstardom.
Pius Suter
Despite the 72 points in 61 games he accumulated with the Guelph Storm in 2014-15, Suter went undrafted. As a result, he took his talents overseas and spent the majority of his time while there with Zurich SC of the Switzerland National League A.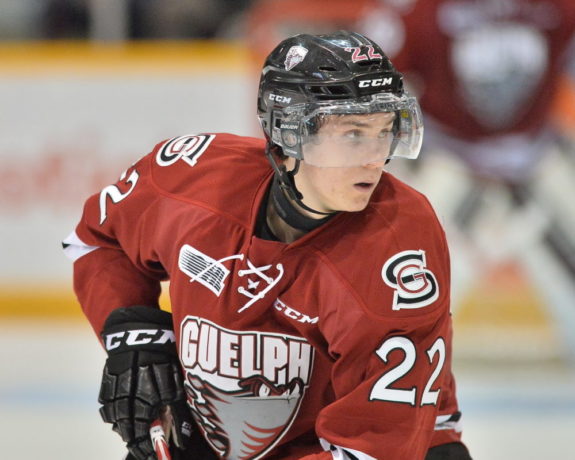 2019-20 was his most productive season while in Europe. Suter earned 53 points through 50 games en route to helping Zurich capture first place and being named the Swiss League MVP. His showing caught the attention of the Blackhawks, who signed him to a one-year deal this past offseason.
If that story sounds familiar, it's because it is. Dominik Kubalik was awarded Swiss League MVP honors in 2019, prior to being signed by the Blackhawks. And we've all witnessed how well that's currently working out for everyone involved.
Suter has proven to be impactful everywhere he's played. Whether in the OHL, overseas, or now at the NHL level, the trend he's created sees his impact evolve the longer he gets to settle into a new experience. Illustrated by the fact that his last seasons in both previous leagues he played in saw his highest point totals through each tenure.
Making His Case
Participating in every contest thus far through 2020-21, Suter has been an obvious presence. Despite being slotted into different roles at any given time while being moved up and down the lineup, he has made good on the opportunity in a number of ways and adds some much-needed depth at center for this team.
Where Suter shines brightest is with his goal-scoring abilities. If the hat trick he earned in only his sixth NHL game wasn't enough, he's also already accumulated three game-winners and sits among the rookie leaders in goals and points. He's the type of talent that shows up when it matters most.
Philipp Kurashev
Selected 120th overall at the 2018 NHL Entry Draft, Kurashev is proving to be another steal for Blackhawks' management. The Swiss national tallied 179 points in 183 games with the Quebec Ramparts of the QMJHL, producing at over a point per game pace during his last season there. His skill set has been anticipated in Chicago for good reason.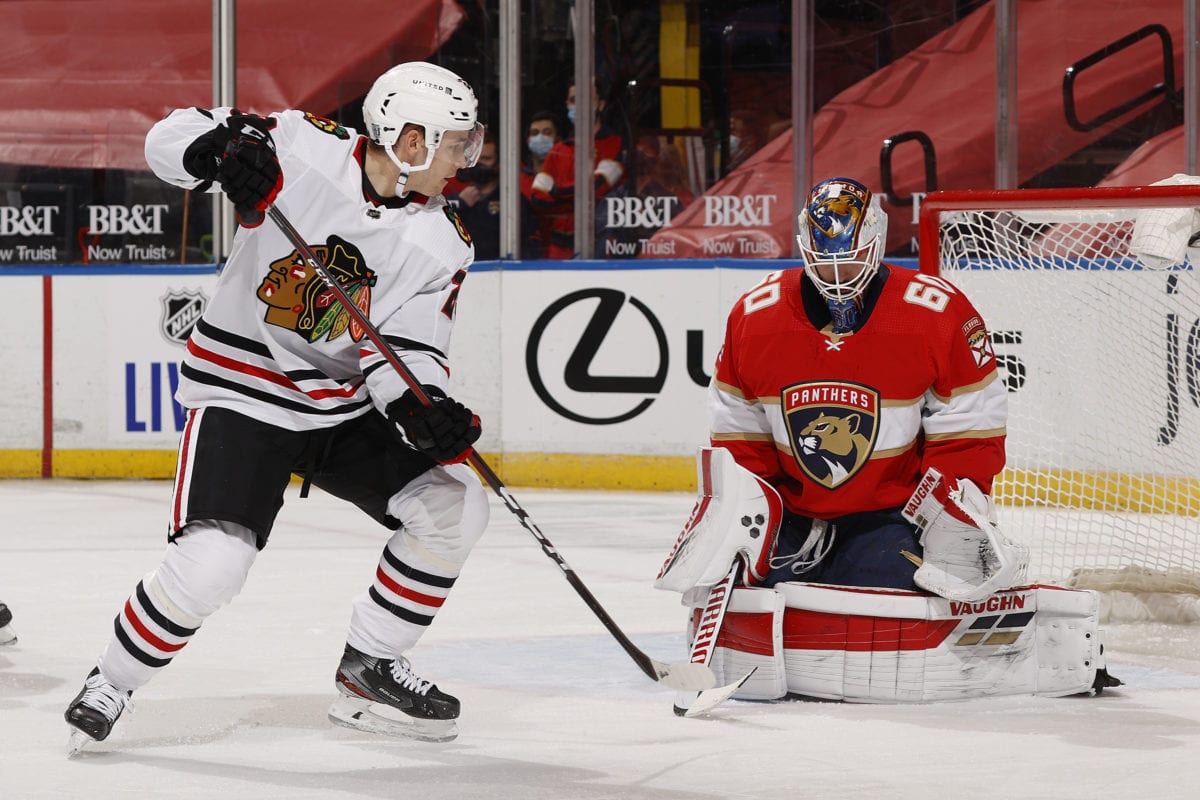 To anyone that's watched him play, it should be no surprise that the organization's pre-season scouting report celebrated Kurashev's hockey sense, hands, passing, shot, consistency, and two-way play.
Similar to Suter, Kurashev has successfully navigated his way through a variety of positions on Chicago's roster. He has been influential towards their league-leading special teams' success, while helping to establish more balance for their 5-on-5 numbers, as well.
Making His Case
Kurashev's time on the taxi squad did not last long, as he was in Chicago's active lineup as of their second game of the season and he hasn't left it since. Part of the Blackhawks' resurgence can be tied directly to his presence.
"He's such a skilled player," Lankinen said of the 2018 fourth-rounder (via NBC Sports' Charlie Roumeliotis). "You see that in practice pretty much every day. He can dangle guys, he can shoot the puck, he can make plays. I've known him a couple of years now, even last year in Rockford, he showed his skill. It's just huge to see a young guy that can jump into the National Hockey League and do those things in the best league in the world, it's really impressive. He's a really valuable player for us now."
And if highlight-reel plays are what you're after, Kurashev has that part of the game covered.
While Kurashev's point totals might seem lackluster in comparison to other NHL rookies, he's still right there in the goal-scoring race. He also leads all Blackhawks' forwards with his shooting percentage, converting over 18% of the time. This well-rounded rookie is shaping up to be the type of star a team can rely on regardless of the role he's given.
Kevin Lankinen
Lankinen went from being undrafted to being signed by the Blackhawks organization in 2018, to earning a 2020 AHL All-Star appearance. He had clearly done enough to showcase his potential, even while playing on subpar Rockford IceHogs teams, as Chicago then rewarded his play with a two-year extension that runs through 2021-22.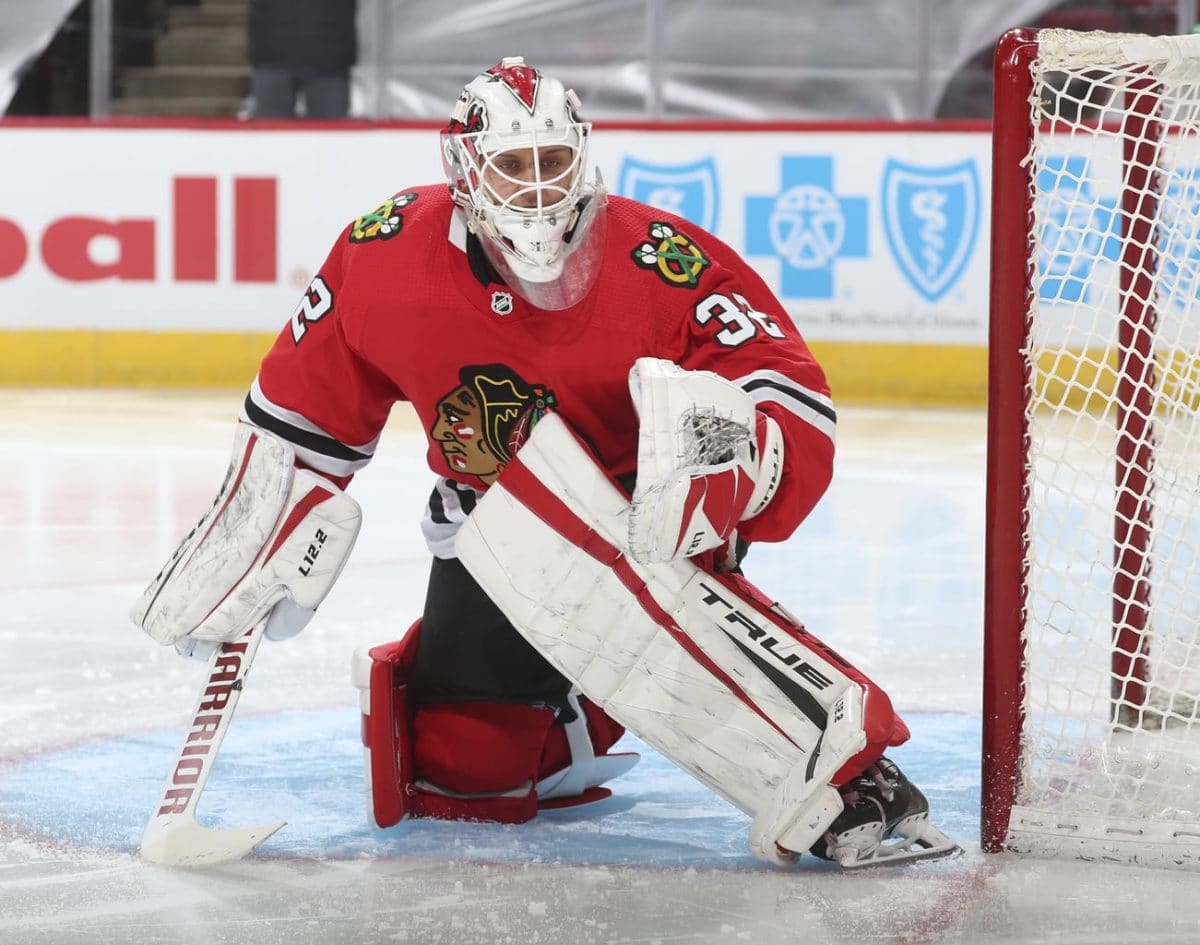 Internationally, Lankinen led Finland to gold at the 2019 IIHF World Championships. It was his 1.50 goals-against average (GAA) and .942 save percentage (SV%) that proved pivotal in helping his country accumulate a 7-1-0 record with him in their lineup.
Despite setting a 55-save record in Rockford, his years there never did conclude in much team success. However, that was far from detrimental to the attention he was able to garner. From beginning the 2020-21 season as a taxi squad addition to becoming their go-to starter, Chicago should already be thinking of ways to lock him in for longer.
Making His Case
Many storylines surrounded this franchise throughout the offseason and goaltending was certainly one of them. Not for the right reasons, though. It seemed Collin Delia and Malcolm Subban would be battling through split starts until either emerged as Chicago's number one. Then Lankinen got into the mix.
The Blackhawks were 0-3-0 when they decided to look to their taxi squad for some support. They've now gone 12-4-5 following that timely move. Lankinen's contribution to their turnaround, thus far, includes his personal record of 9-3-4, SV% of greater than .920, and GAA of around 2.50. These numbers aren't just solid for a prospect, they align him with the league's elite.
The fact that the Blackhawks went from discussing their rebuild to battling for a playoff berth all within the span of half a season, correlates with when Lankinen was given the reigns and allowed to set the tone for this team. That they have taken such strides in their development is thanks, directly, to Lankinen.
Sure, Patrick Kane continues to light up the league in the ways we've all come to expect. Yet, such production could inevitably be wasted if it wasn't being put towards winning results. Lankinen's influence is making everyone around him better since they can focus on elevating within their own role, knowing his is taken care of.
What Lankinen has done to change the narrative surrounding Chicago's season is remarkable. Meanwhile, he maintains his presence among the rookie leaders across all major stat categories, while proving to be the most influential of the group towards changing his respective team's fortunes.
And the Award Goes To…
One doesn't have to look too far back in Chicago's history to find their most recent Calder Memorial Trophy finalist. Kubalik was nominated following a 30-goal performance throughout his rookie campaign of 2019-20.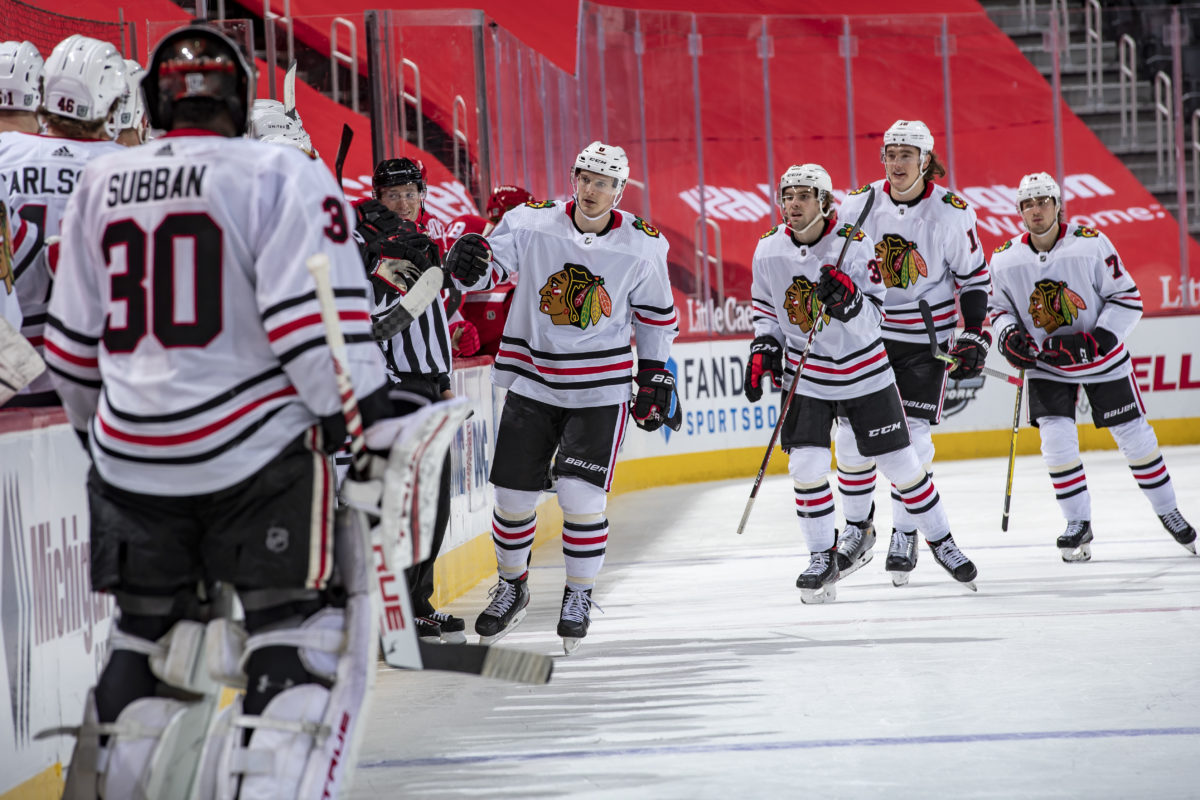 With the opportunities that the Blackhawks have been able to grant their prospects this season, probability alone might suggest fans should expect to hear some of their names enter the Calder conversation. Don't get it twisted, though, as this rookie class has earned their rightful place within that discussion.
It would seem that Lankinen has the edge in Chicago, as far as who presents the most convincing case for the award. If forwards like Kaprizov continue to produce in ways that directly improve their team's results, what could prove even more valuable is a goalie effectively influencing their whole team to do the same.
Suter, Kurashev, and Lankinen have enjoyed beyond impressive starts to their careers. Even if none of Chicago's rookies get the nod they deserve come award season, nothing can dampen the strides they've taken with their development. Besides, if they're already this good, they'll continue finding ways to fill their trophy cases for years to come.
Regardless of how the Blackhawks conclude their 2020-21 campaign, this fanbase has a lot to look forward to.
Debate & Discuss on Blackhawks Banter
The Hockey Writers drops a new episode of Blackhawks Banter every week. Subscribe to our YouTube Channel, like our Facebook Page, and follow us on Twitter to ensure you never miss a show.
---
---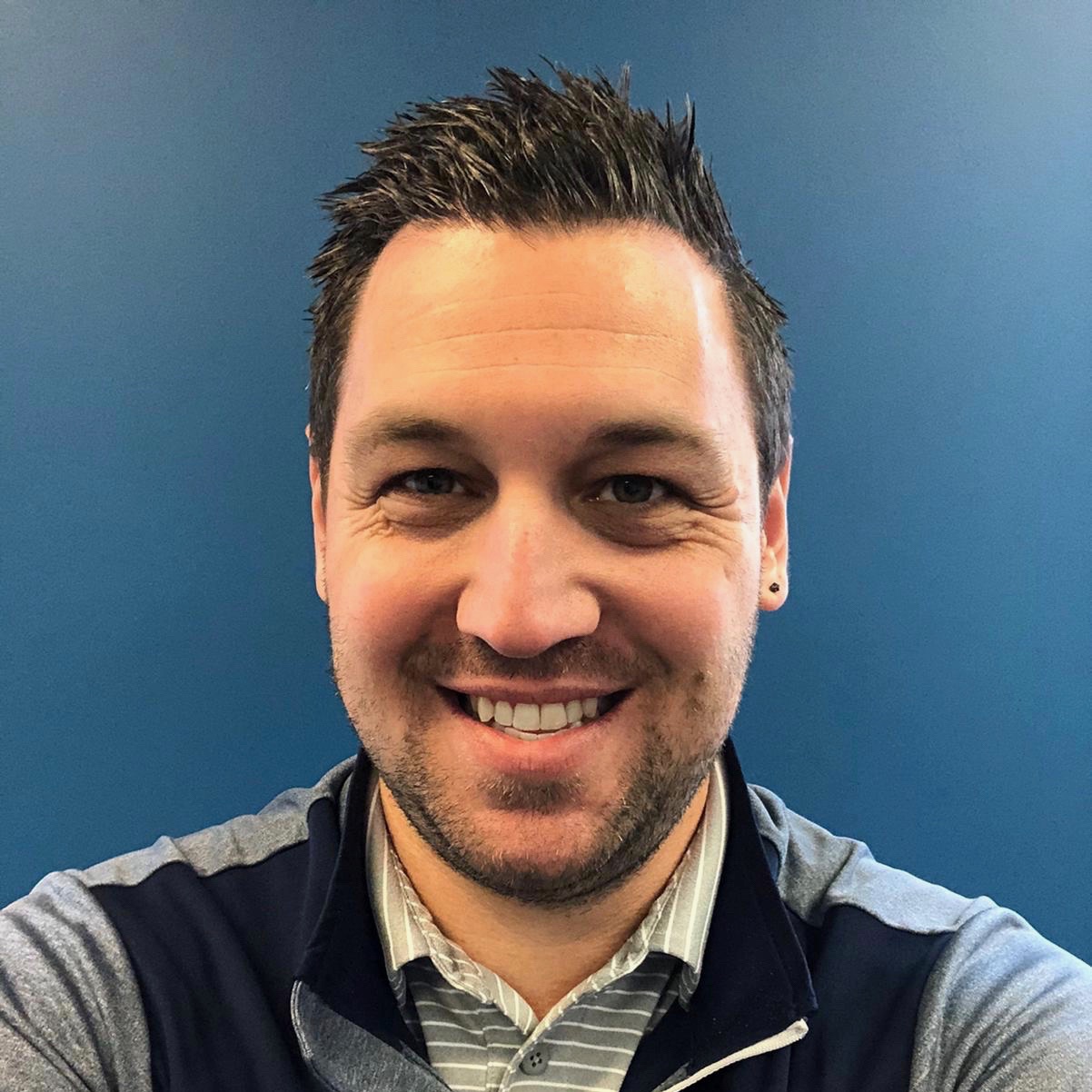 Freelance thinker, paying too much attention to digital aesthetic. Oxford comma enthusiast. Spider-Man supporter. Sports fan, with two favourite hockey teams. If the Blackhawks and Maple Leafs ever meet in the Stanley Cup Final, you can find me wherever they're playing that night.
Find me and more of my work at mralwayswrite.com and find me at @MrAlwaysWrite.