As expected, the Chicago Blackhawks are among the worst teams in the NHL this season, as they have a 14-27-4 record. With the club being in a full-on rebuild, they are expected to be one of the biggest sellers at this year's trade deadline. They of course have two major rental candidates in franchise legends Patrick Kane and Jonathan Toews, but Max Domi is another notable pending unrestricted free agent (UFA) who we very well could see moved at the deadline, too.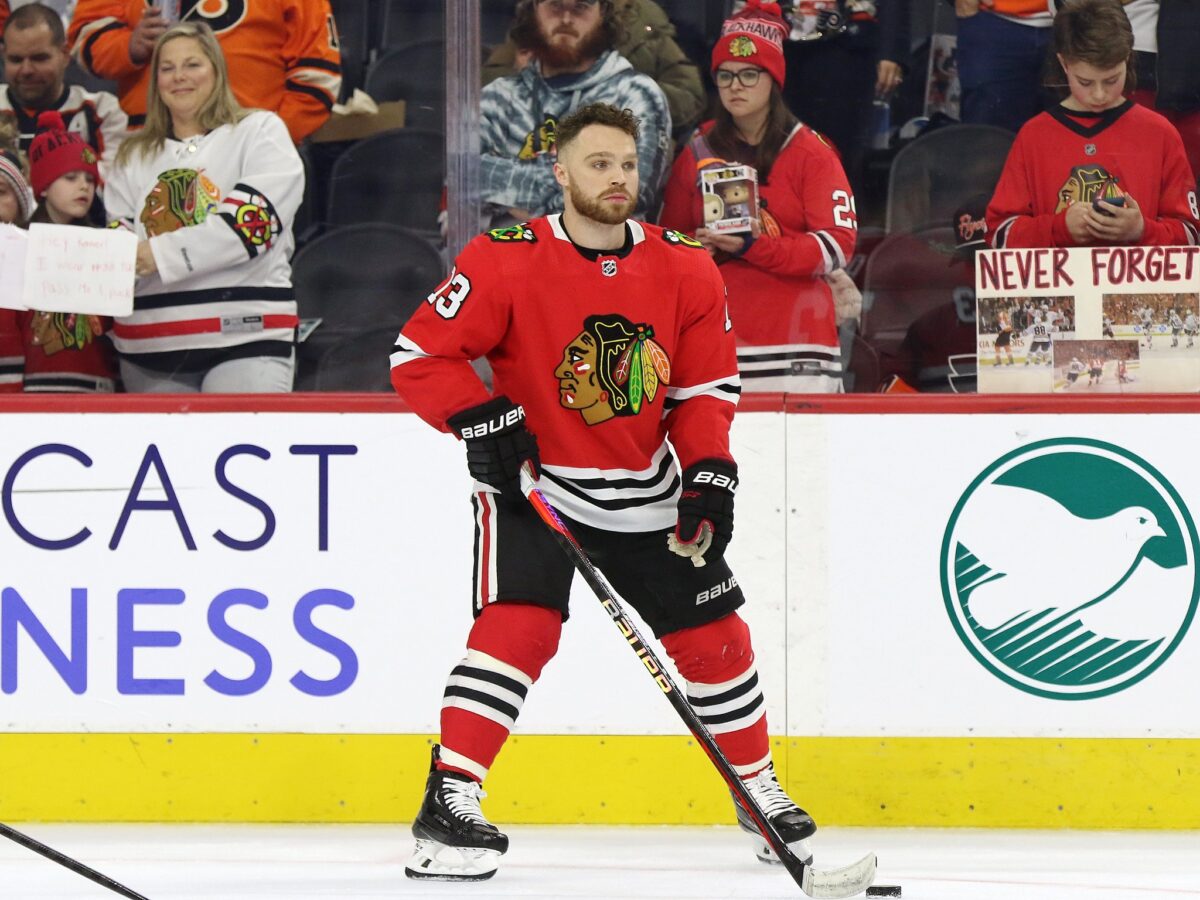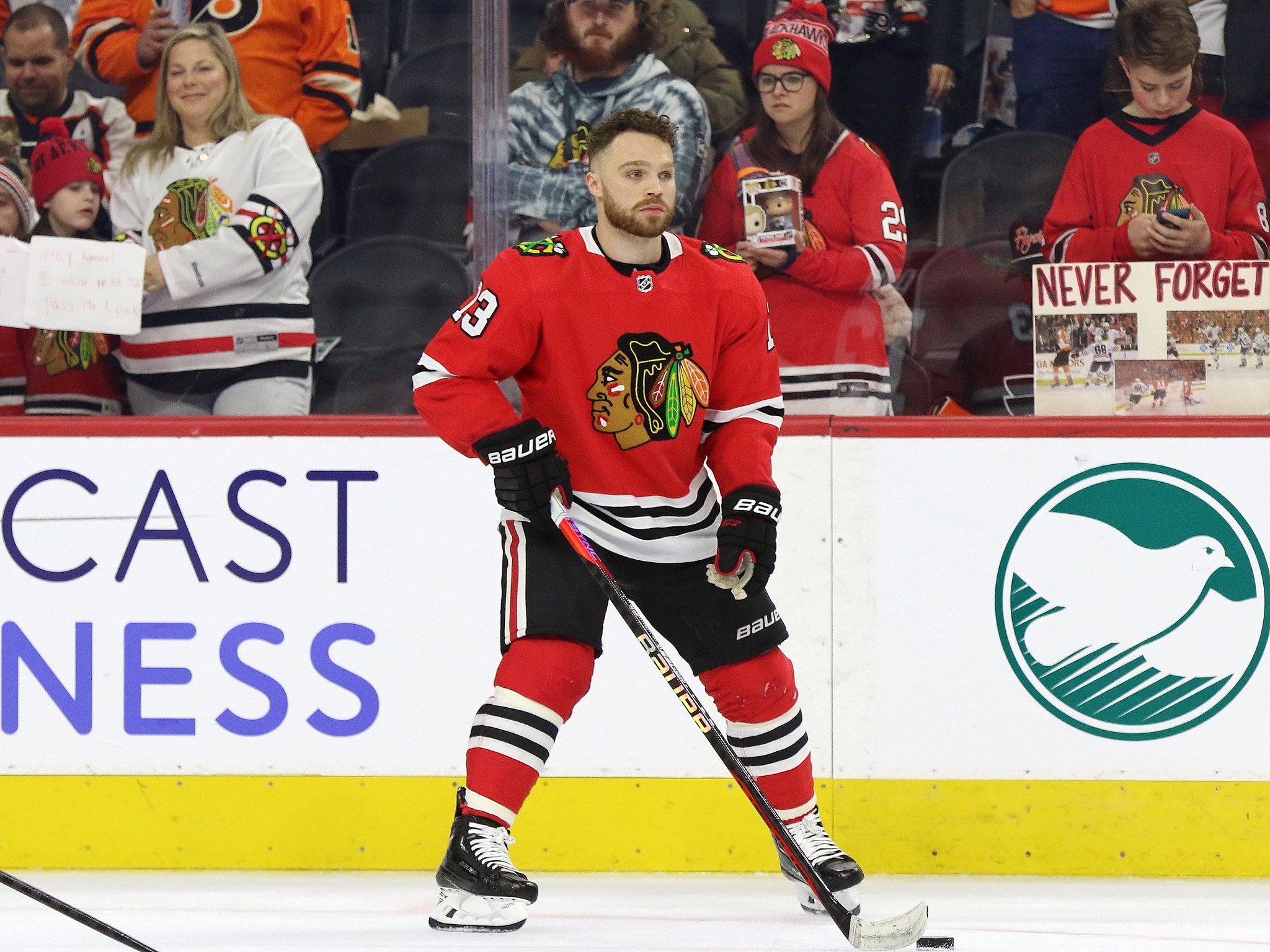 Domi has been a perfect fit for the Blackhawks, so there is an argument to be had that they should consider keeping him around. In 45 games, the 27-year-old has 14 goals to go along with 32 points, so it is fair to argue that he has been reaching expectations during his first year in Chicago. However, with Domi's trade value being high and the Blackhawks in the middle of a rebuild, it certainly is possible that general manager (GM) Kyle Davidson takes advantage of it. The Fourth Period has reported that Domi's market is heating up, as four teams are interested in acquiring him. Let's go over them now.
Toronto Maple Leafs
During last offseason, Domi reportedly expressed the desire to join the Toronto Maple Leafs at a cap hit less than his current one ($3 million), but GM Kyle Dubas elected to do business elsewhere. Yet, it appears that Dubas now is having a change of heart with Domi, and it is not surprising when looking at how well he has played this season. Furthermore, the Maple Leafs could certainly use a bit of a boost in their middle six, and Domi would provide them with just that.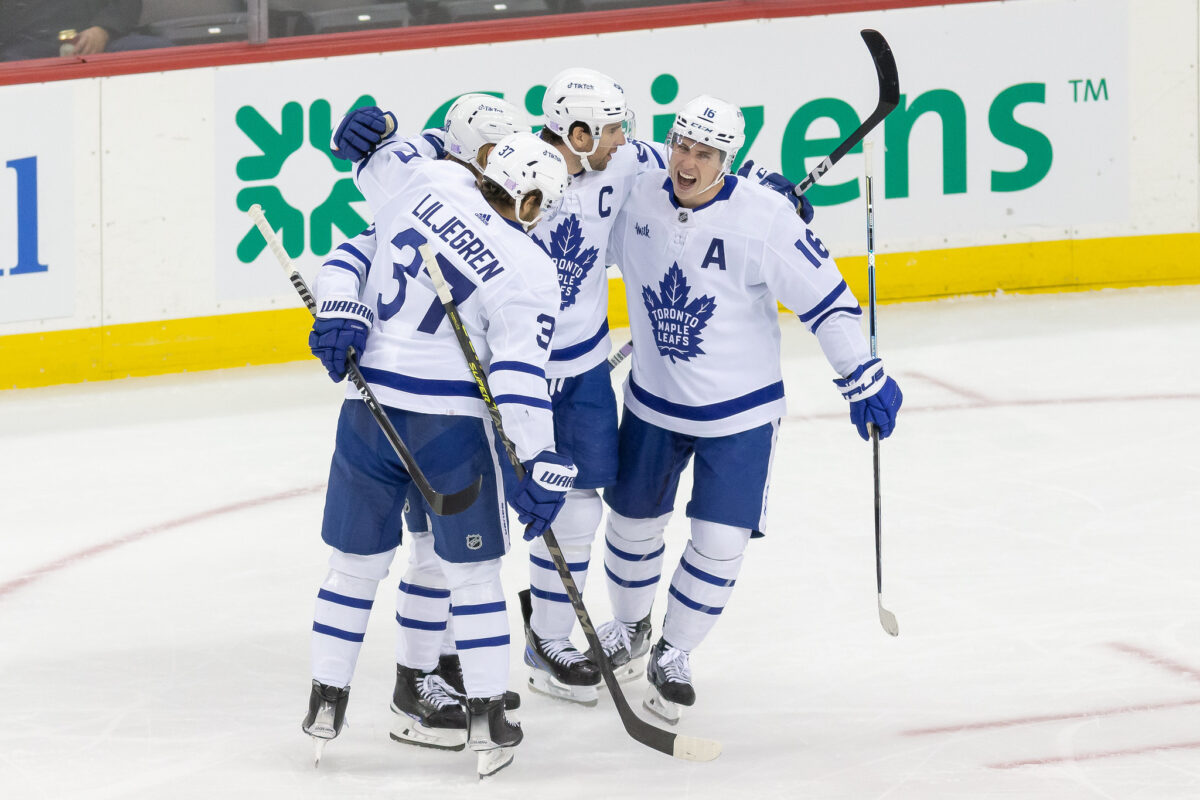 Yet, when noting that Domi has had an excellent 2022-23 season, his trade value has gone up. As a result, it would likely cost the Maple Leafs their 2024 second-round and a young forward like Pontus Holmberg to successfully make this move go through. Holmberg has appeared in his first 28 career NHL games this season, where he has four goals and 11 points. Overall, the 23-year-old winger seems to have the tools to become a middle-six winger at the NHL level, so he certainly should grab the attention of Chicago in a hypothetical Domi trade with the Maple Leafs.
New Jersey Devils
After years of struggling, the New Jersey Devils have taken a major step in the right direction this campaign. At the time of this writing, they have a fantastic 30-12-4 record and are among the top teams in the Eastern Conference because of it. However, it is also clear that their forward group could use a major boost, so it makes sense that they have Domi on their radar. He could be a great winger to have on a line with star center Jack Hughes and veteran winger Tomas Tatar.
Related: Bruins & Blackhawks Could Make 2023 Trade Deadline Blockbuster
---
Latest News & Highlights
---
Besides a second-round pick, the Blackhawks would naturally want a notable prospect from the Devils in any move centering around Domi. Shakir Mukhamadullin stands out as a possible player that the Blackhawks would love to get their hands on. The 6-foot-3 defenseman is showing signs of improvement in the Kontinental Hockey League (KHL) this season, as he has five goals and 18 points in 53 games. He has the tools to blossom into a full-time NHL defenseman in the near future, so he surely would make sense as a trade target for Chicago.
New York Rangers
After a fairly slow start to the season, the New York Rangers have heated up and once again are one of the top teams in the Eastern Conference. However, even with this being the case, it is rather apparent that they would benefit from adding to their forward group before the deadline passes. Thus, it makes sense that they are one of the teams expressing interest in Domi, as he would provide their roster with a significant boost. This is especially true if he was utilized on their second line with superstar winger Artemi Panarin and center Vincent Trocheck.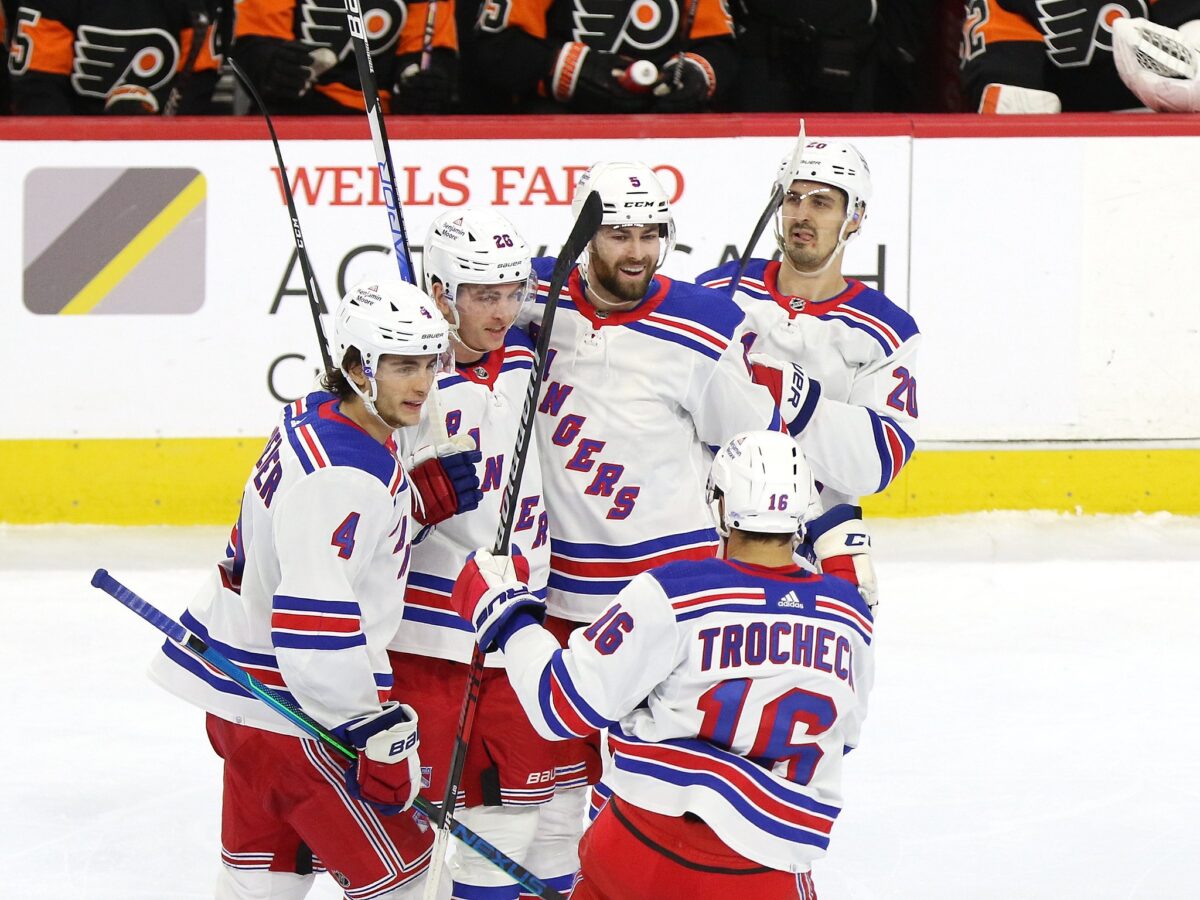 Along with their 2023 second-round pick, the Rangers would likely need to include a prospect like Matthew Robertson in the deal. The 6-foot-4 defenseman would certainly be a big addition to the Blackhawks' lineup, as he has all of the tools to emerge as a strong shutdown defenseman at the NHL level in the near future. With his immense physicality, he also has been praised for his excellent puck-moving ability, so he could be a great pickup for a rebuilding team like the Blackhawks.
Dallas Stars
The Dallas Stars came into this season with mixed expectations from fans, as some were unsure if they would compete for a playoff spot in 2022-23. However, they have quickly erased any doubts about them, as they lead the Central Division with an impressive 28-13-7 record. After a strong start like this, it is clear that they will be big buyers at the trade deadline this year. However, their middle six could absolutely use a jolt, and Domi would give them just that with his strong offensive production and grit.
To acquire Domi, the Stars would likely need to give up their 2023 second-round and a prospect like Ayrton Martino. Martino is currently in his sophomore season with Clarkson University, and he has been excellent for them thus far in 2022-23. In 24 games, the 5-foot-11 winger has five goals to go along with 26 points. The 20-year-old has been praised for his excellent passing ability, so he absolutely is the kind of prospect that the Blackhawks should be considering.
When seeing how well Domi has played this season, it is not surprising that so many clubs are expressing interest in him. As we get closer to the deadline, don't be surprised to see more teams end up being linked to the 2013 first-round pick. Alas, we will need to wait and see if the Blackhawks end up moving him at the deadline from here.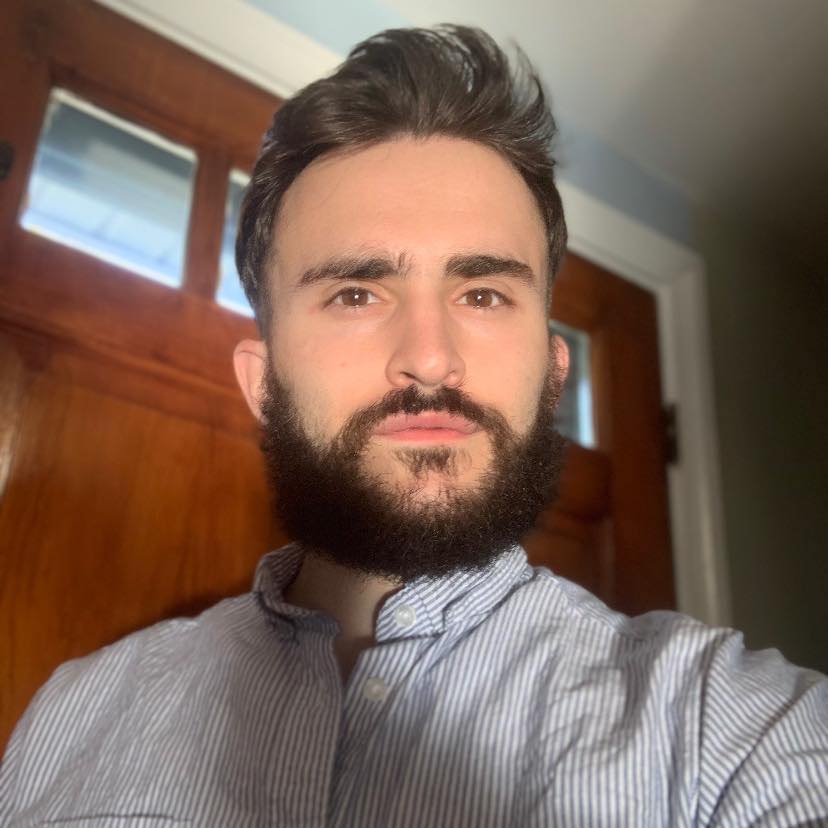 Michael DeRosa is a contributor who covers the Boston Bruins, Chicago Blackhawks, & Detroit Red Wings for The Hockey Writers. Since 2017, he's written and edited for numerous websites. Besides his work for THW, you can also find him on NHL Trade Rumors.