While the Chicago Blackhawks could use a top-four defenseman and maybe some defensive depth, they also could use a player or two up front. They could use a big, checking, third line center who can win face-offs. Who does that sound like? Artem Anisimov. Anisimov has proven he only can play with Patrick Kane, they need to find someone quicker and more effective up and down the lines.
Secondly, they could use a power forward to play with Kane and Nick Schmaltz. John Hayden has shown top six potential in an agitator type role, but he lacks NHL experience. While some might want to see Alex DeBrincat with Kane and Schmaltz, Coach Quenneville's logic behind not putting them together is likely that there isn't a big body on that line to dig pucks out of corners.
There are plenty of UFA Defensemen and RFA Defensemen on the market, but who might the Blackhawks look to add to their forward group? Adding both forwards and defensemen in free agency are a crucial component to fixing the Blackhawks this offseason.
Ex-Blackhawks
For better or for worse, Blackhawks GM Stan Bowman loves to bring back ex-Blackhawks, hoping that they can rekindle the magic they had the first time around. Luckily for him, plenty of ex-Blackhawks forwards will be UFAs this offseason: Brandon Pirri, Cody Bass, Michael Latta, Alex Broadhurst, Ben Smith, Brandon Mashinter, Tommy Wingels, Jimmy Hayes, Mark McNeill, Corey Tropp, Kyle Baun, Brandon Bollig, and Dennis Rasmussen.
The only player who has a chance to come back and who should come back is Tommy Wingels. The Illinois native signed a one-year deal with the Blackhawks during the past offseason and was traded to the Boston Bruins at the recent trade deadline.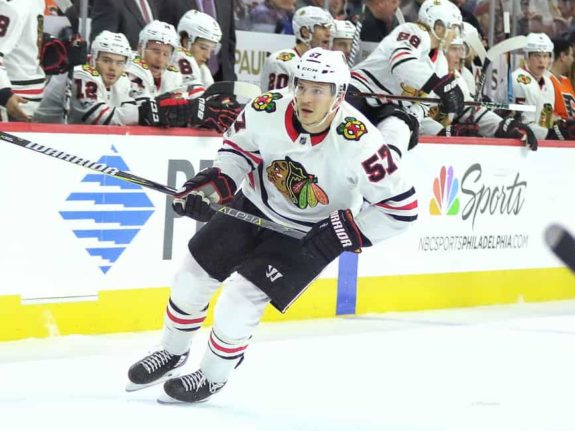 In his time with the Blackhawks, Wingels was versatile and could play on all four forward lines and in all situations. He was traded once the front office realized a playoff berth was unlikely and in order to gain assets and give some younger guys playing time.
Wingels counts for $750,000 against the salary cap and would be a nice depth addition to round out the fourth line. Assuming Hayden isn't in the top six, a fourth line with Wingels-David Kampf-Hayden would not only be pesky and hard to play against but they would provide scoring depth.
In the Blackhawks' System
Four forwards in the Blackhawks' system will be UFAs this summer: Patrick Sharp, Lance Bouma, Chris DiDomenico, and Andreas Martinsen. Realistically, none of these guys will be on the Blackhawks roster next year. Both Martinsen and DiDomenico have minimal NHL experience and have bounced around from club to club throughout their careers.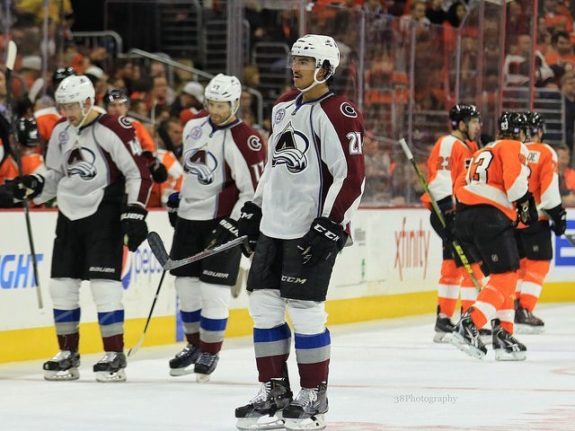 DiDomenico was likely brought in for some added depth in Rockford while the Blackhawks view Martinsen as one of the diamond-in-the-rough players they love taking shots on (see: Richard Panik and Jordan Oesterle). Martinsen has a 6-foot-3 frame and 120 games of NHL experience (plus two playoff games). Maybe the Blackhawks see him as someone who could crack their roster full time. He made his Blackhawks debut on March 20 after being called up that same day.
While Bouma did everything the Blackhawks asked him to, similar to Wingels, his role wasn't needed on a team that wasn't going to make a deep playoff run. While Sharp will forever be a Blackhawk legend, his time in Chicago is done. He still has a little bit left in the tank but not enough to earn another contract with the club. Look for him to go the Adam Burish or Brian Campbell route this summer. No matter what, he needs to retire a Blackhawk.
From Around the League…
There are a lot of attractive UFA forwards on the market this summer but let's be clear, the Blackhawks aren't getting John Tavares or James Neal. They'd be wise to stay away from older players like the Sedin's, Joe Thornton, and Chris Kunitz. Rick Nash, Evander Kane, Paul Stastny, and James van Riemsdyk will likely command more than the team can afford.
So, what should they do? Who should they go after?
James van Riemsdyk will be one of the most attractive free agent forwards on the market this summer. While I just said the price would be too high, he would be the perfect addition to the club playing with Schmaltz and Kane. He's the power forward that still has an enormous amount of skill and would fit perfectly on that line.
A top six of Brandon Saad-Jonathan Toews-Vinnie Hinostroza and JVR-Schmaltz-Kane pushes guys like DeBrincat, Hayden, and Dylan Sikura down to the bottom six, giving the Blackhawks some serious scoring depth.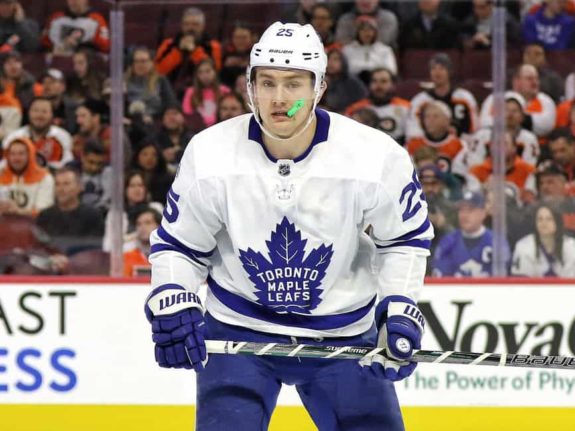 With that being said, he's 28-years-old and counts for $4.25 million against the salary cap. He's going to be looking for raise in salary and some term. Can the Blackhawks afford him and will they want to commit to him as long as he might want them to? Who knows, maybe the Blackhawks will sign JVR this offseason and bring back his brother, Trevor, too.
As far as affordable centers go, the UFA market is pretty dry. Players like Derek Ryan (Carolina Hurricanes) and Tyler Bozak (Toronto Maple Leafs) would be good additions to the bottom six and both would be affordable. While Bozak has more NHL experience, Ryan has been around for a few years and both have a very high face-off percentage.
Summary
What should the Blackhawks do? This is a little preview of the RFA forwards but I think the organization could trade Anisimov for Boone Jenner's rights then move Hossa's contract for more cap space and sign Jenner and JVR along with a top-four defenseman (Calvin de Haan or John Carlson, if they're lucky). Add Wingels for some depth and energy.
Then, hypothetically:
Brandon Saad – Jonathan Toews – Vinny Hinostroza
JVR – Nick Schmaltz – Patrick Kane
Dylan Sikura – Boone Jenner – Alex DeBrincat
Tommy Wingels – David Kampf – John Hayden
Duncan Keith – Jordan Oesterle
FA (Carlson?) – Connor Murphy
Jan Rutta/Erik Gustafsson – Brent Seabrook
The only other issue here is that the Blackhawks may need to add another goaltender. With Corey Crawford's health uncertain and the J-F Berube/Anton Forsberg tandem not being the best, that may become a necessity. It's not like the team's goaltending depth is that great.
If you're interested in what it might take to fix the Blackhawks, check out the five-step plan that could get them back into contention.