It's that time of year again! The Chicago Blackhawks begin training camp on Sept. 21, and play six preseason games starting against the St. Louis Blues on Sept. 28. The 2023-24 season marks the beginning of a new era for the Blackhawks. Gone are legends Patrick Kane and Jonathan Toews. Arrived is 2023 No. 1 overall pick Connor Bedard, who looks to start a new legacy along with a plethora of promising prospects in the pipeline.
Related – Blackhawks Roundtable: Forward Depth, Defensive Debates & More
Before the competition for roster spots get underway, let's start with a bit of a depth chart for the team. Below I will predict the starting lineup based on what we know right now. But let's not forget training camp competition will definitely factor into who will make the opening night roster. As the preseason progresses, I'll submit another column based on these competitions. But for now, let's set a baseline for where we stand today.
Blackhawks Forward Depth Chart to Start 2023-24
This is what I see head coach Luke Richardson and his staff penciling in to the start training camp.
Taylor Hall – Connor Bedard – Taylor Raddysh
Lukas Reichel – Andreas Athanasiou – Philipp Kurashev
Ryan Donato – Jason Dickinson – Tyler Johnson
Nick Foligno – Cole Guttman – Corey Perry
Extras: Colin Blackwell, Boris Katchouk
Odd men out: Reese Johnson, MacKenzie Entwistle
It's no surprise Bedard is the new cornerstone. But who will support him? I like the addition of Hall, a former first overall pick himself (in 2010). Hall has all the tools to mentor a young Bedard as he gets his feet wet in the NHL. On the right side, I could see the other Taylor (Raddysh) filling out the top line. Raddysh played plenty of top line minutes with Toews last season, and he finished tied with Athanasiou with a team-high 20 goals.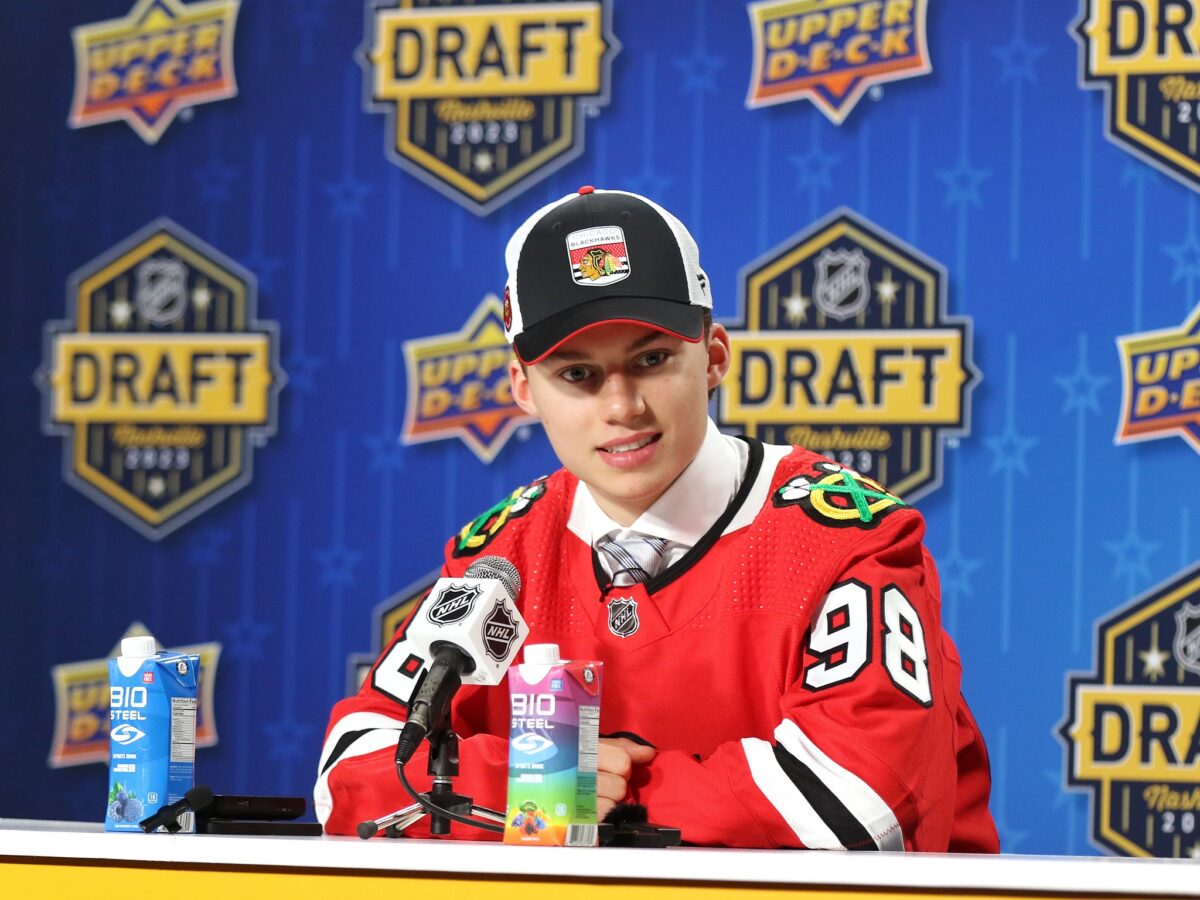 On the second line, I have Athanasiou penciled in at center. This is because he found success at the end of last season in that position. He also built some chemistry with Reichel at that time. Reichel stands out to me as the next best forward prospect behind Bedard. But I'd like to see the two separated. Kind of similar to the one-two punch of Toews and Kane back in the day.
Reichel and Kurashev also had some chemistry together earlier in the season. Along with their on-ice chemistry, they also can communicate in German together.
All three of these players can handle centering responsibilities. So they could easily change up their deployment as necessary, depending on who's having more success at the dot.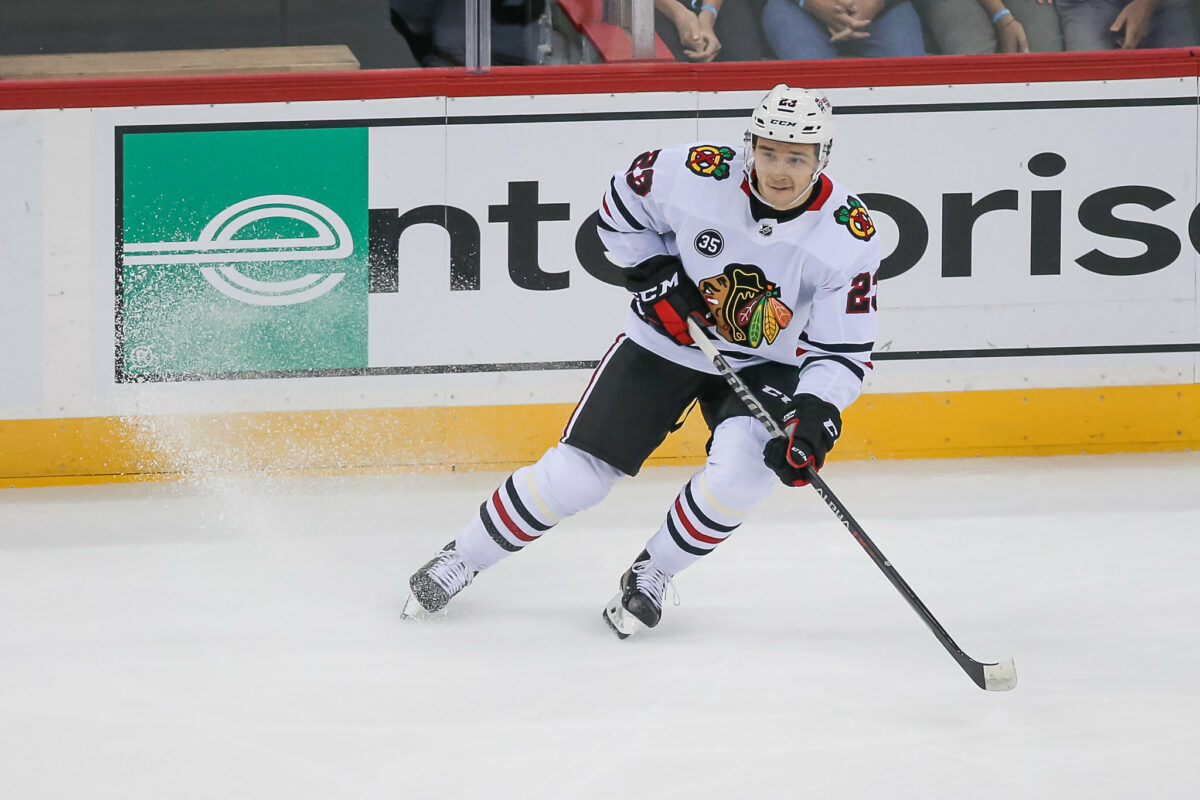 Moving on to the third line. Donato is a new tenacious forward that also brings talent. Why not start him out on the third line? Dickinson is a solid two-way player who handled centering responsibilities well last season. He also played well with Tyler Johnson down the stretch. I could see these three making up a solid third line.
Related – 3 Blackhawks Training Camp Battles to Watch
As far as the fourth line goes, add veteran additions of Foligno and Perry. I chose Guttman at center. Based on his impressive 14-game stint last season, I believe he has more to offer than some of the other fringe players. That said, look for Blackwell and Katchouk to compete hard for a roster spot. I have them here as the extras. Unfortunately, I see Entwistle and R. Johnson as the odd men out. They could easily end up spending more time with the Rockford IceHogs this season than with the big club.
---
Latest News & Highlight
---
Blackhawks Defensive Depth Chart to Start 2023-24
The defensive corps could see a lot of prospects finding their way in 2023-24, especially on the left side. Here's how they might mix in with the veterans.
Alex Vlasic – Seth Jones
Isaak Phillips – Connor Murphy
Filip Roos – Jarred Tinordi  
Extra: Nikita Zaitsev
Odd men out: Wyatt Kaiser, Kevin Korchinski
I'll preface this by saying I don't believe 2022 seventh overall pick Korchinski will make the team this season. He might play a bit at the start or the end. But I don't see the Blackhawks playing him more than nine games; one more of which would burn the first year of his entry level contract. New management has taken a conservative approach with their prospects, and I believe they'll do the same with their 19-year-old star defensive prospect. Therefore, I have him listed as one of the odd men out.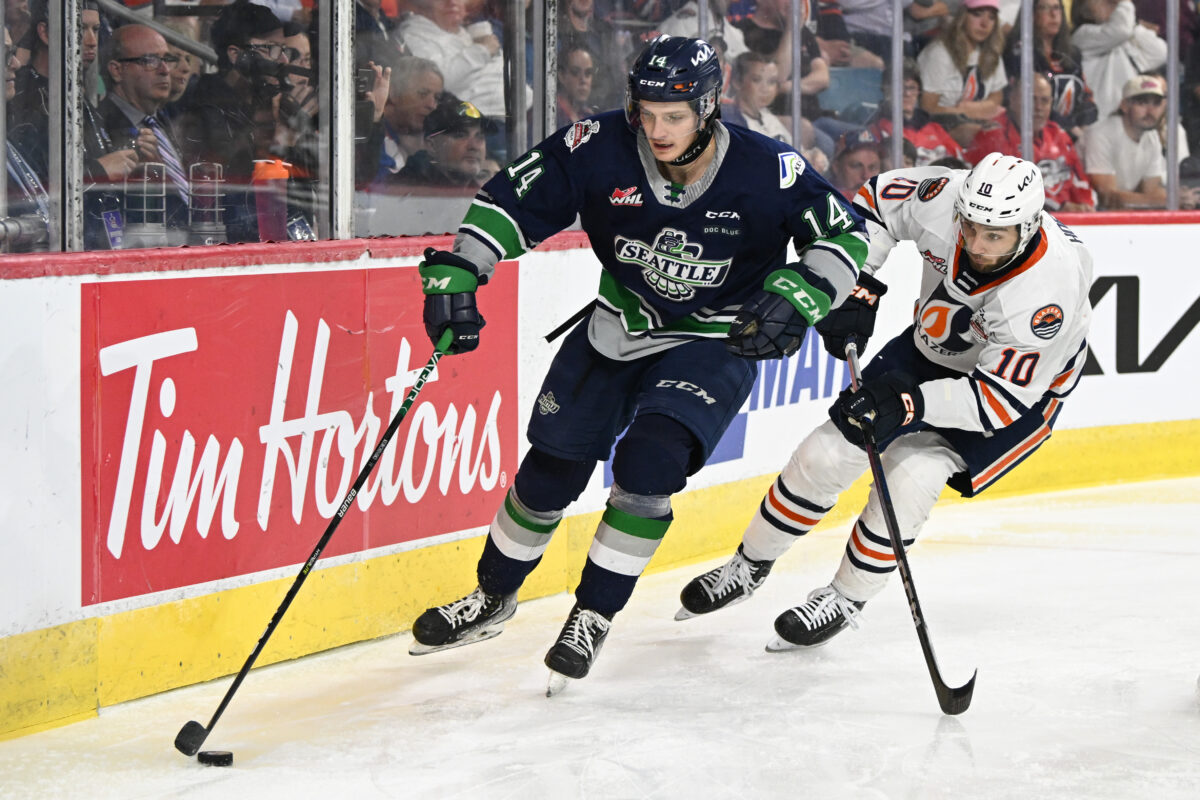 Looking back at last season's defensive pairings, Murphy was really THE guy to bring the youngsters along. Vlasic, Phillips, Kaiser and even Roos all spent time playing on the left side of Murphy, on the second pairing.
Since Vlasic got some looks with S. Jones on the top pairing at the end of last season, I'm starting him there to begin this campaign as well. I put Phillips with Murphy and Roos with the veteran Tinordi. I chose Roos instead of Kaiser on the third pairing since he's a little older (24 versus 21) and seems a little farther along in his development.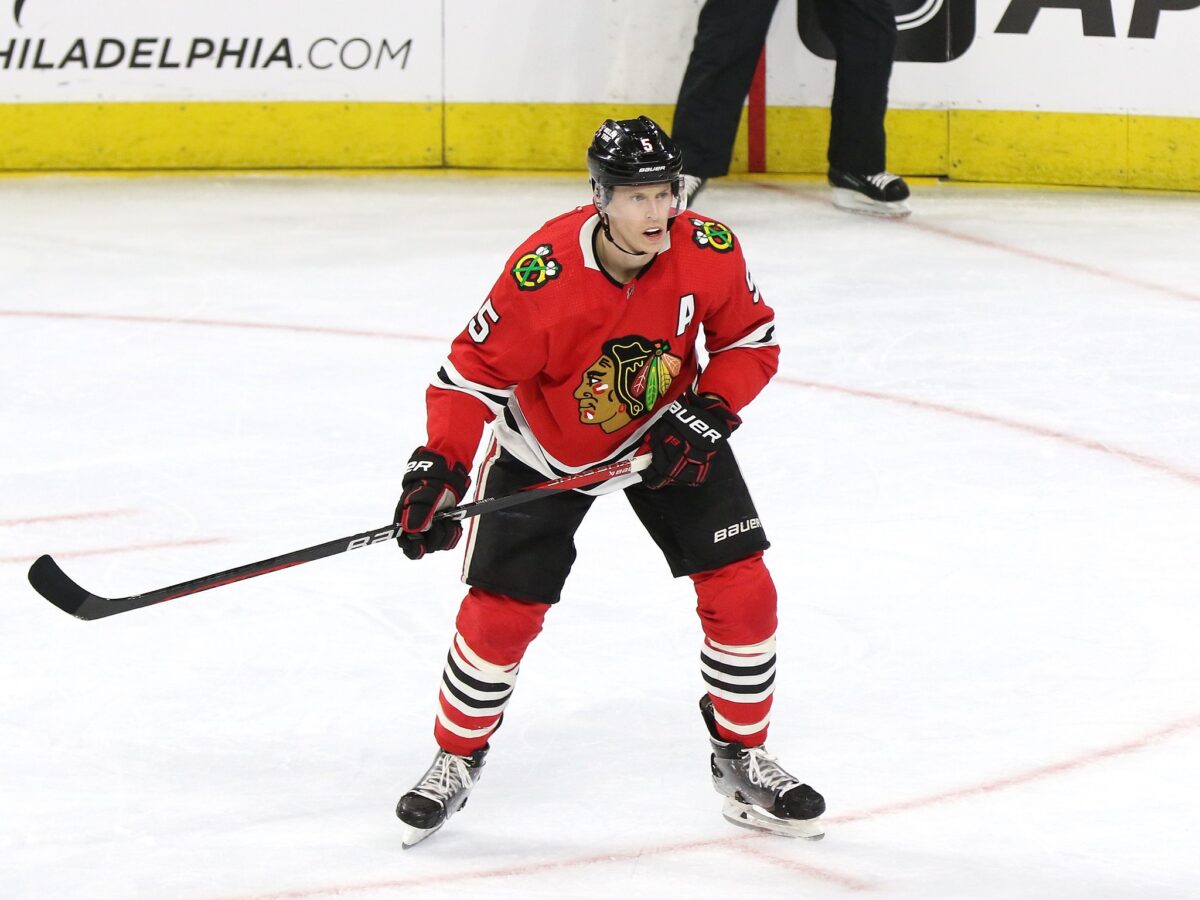 Zaitsev makes sense as the seventh defenseman. He didn't really wow anyone with his 18 games after being acquired at the deadline. And at 31 years old, it would be an easy decision to relegate him as a frequent healthy scratch.
Blackhawks Training Camp Significant for Many
Here's a compilation of my early predictions for the Blackhawks forward lines and defensive pairings heading into the 2023-24 preseason.
Hall – Bedard – Raddysh
Reichel – Athanasiou – Kurashev
Donato – Dickinson – T. Johnson
Foligno – Guttman – Perry
Vlasic – Jones
Phillips – Murphy
Roos – Tinordi  
Extras: Blackwell(F), Katchouk(F), Zaitsev(D)
Odd men out: R. Johnson(F), Entwistle(F), Kaiser(D), Korchinski(D)
But let's not forget this is just a starting point, and more of a depth chart than anything. Training camp and preseason will be crucial for many players who are fighting for a spot on the Blackhawks' roster. Their performance could put them over the hump ahead of one of their teammates. This kind of healthy competition serves to push everyone to perform at their very best. It's an excellent position for the Blackhawks to be in, and should serve for an entertaining couple of weeks ahead!
As we get closer to the first game of the season on Oct. 10, I'll revisit these lines and pairings with some further predictions on what the opening night roster might look like.
Related – Blackhawks Line Options for Connor Bedard
What do you think, Blackhawks' fans?! Do you agree with these forward lines and defensive pairings? What would you change? Who is your dark horse to make the team? We only have a few more weeks to deliberate before we know for sure.
Let's get the debates started!