The Columbus Blue Jackets are prepared to sell some assets at the trade deadline, that's not a surprise. The biggest piece they'll have on the market will be Vladislav Gavrikov, a pending unrestricted free agent, who can be a strong addition for teams looking for a deep playoff run. Teams like the Edmonton Oilers and Toronto Maple Leafs will certainly be interested in adding some help as a rental.
---
---
Other teams, on the other hand, may prefer to bring in a player who will commit to them for the foreseeable future. It's believed that the Jackets have tried to keep the Russian defenseman but have been unable to do so. As a result, if he's willing to commit elsewhere then Jarmo Kekalainen should use that as leverage to get as large of a return as possible. 
Longer Contract = Larger Return
Teams are only willing to give up a certain amount for a player who will only be on their roster for half a season or so. As a result, it's difficult to get more than a package similar to the return the Blue Jackets received for David Savard, a first and third-round pick. While that is a very good return on its own, if it can be bigger then management should do everything in their power to make it so. We're certainly not talking about multiple first-round picks in return for Gavrikov; however, if it can move from a third to a second or even an established prospect or roster player, then it's worth doing.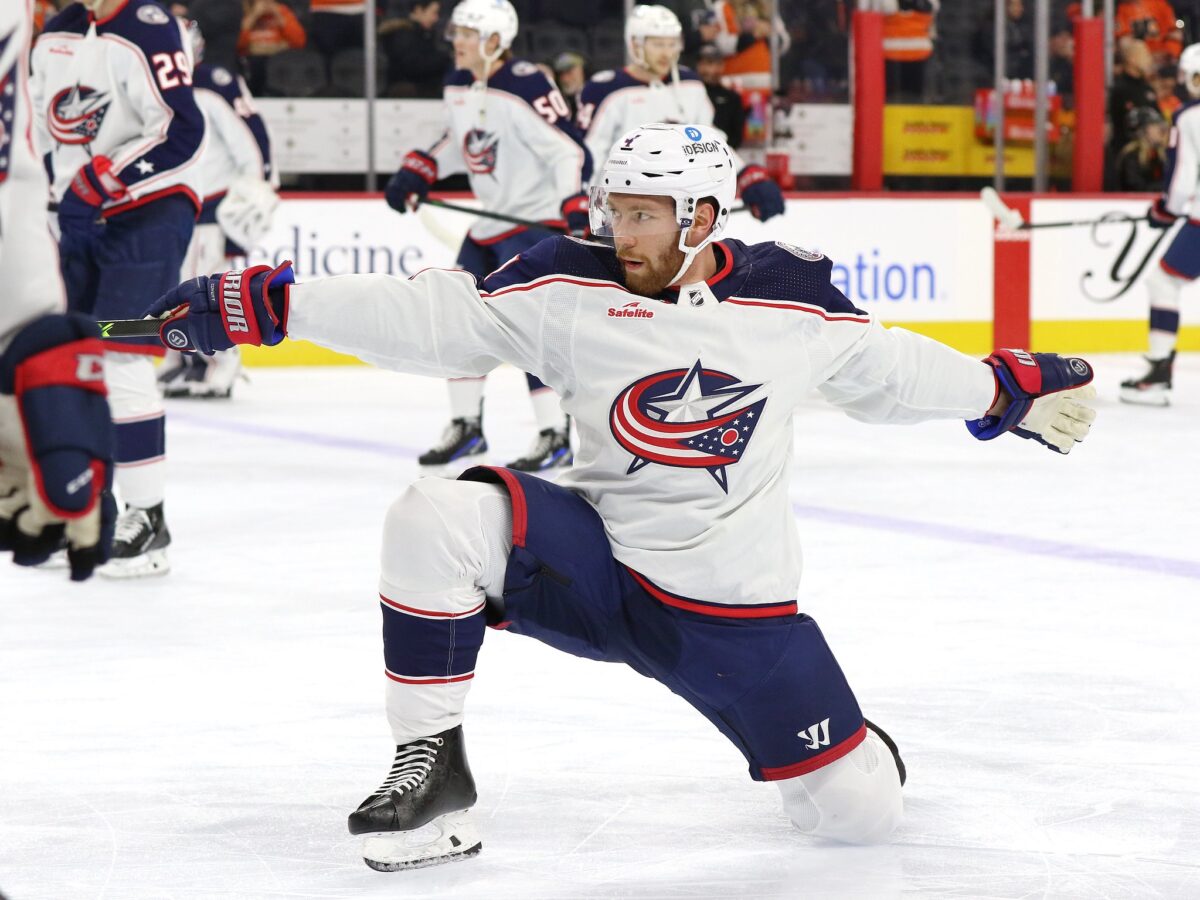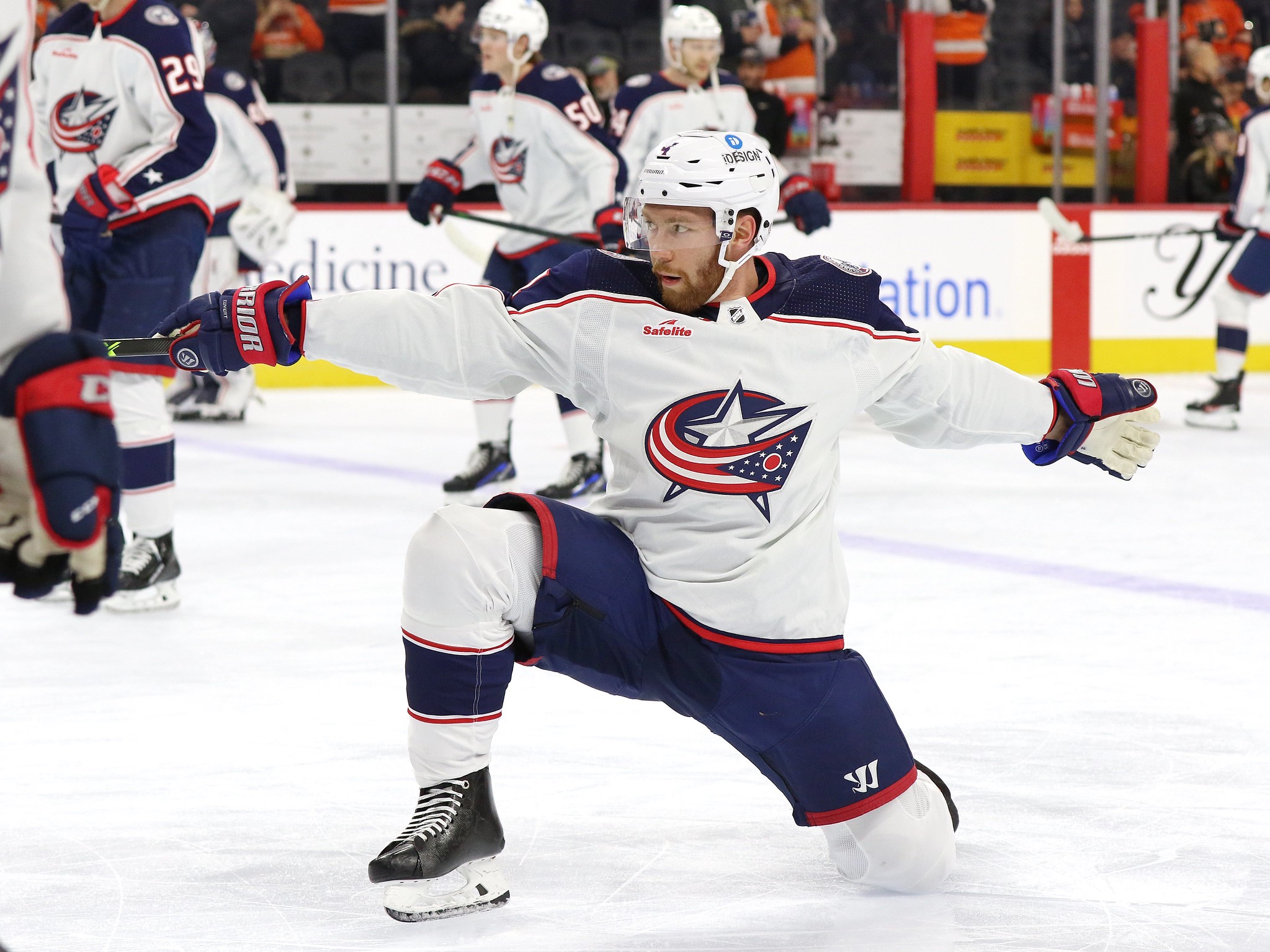 Letting another team come to terms with Gavrikov prior to the deadline also will have major implications on the free-agent market this summer. There isn't an abundance of quality defensemen that will hit the market. As a result, teams may be willing to slightly overpay in terms of assets to get their business taken care of now rather than in the summer. Furthermore, if he's able to come to an agreement with multiple teams, which is unlikely but definitely possible, it could lead to a bidding war that would only benefit Columbus. 
Similar Trades in Recent History
There have been quite a few similar trades in recent memory regarding rental defensemen. The aforementioned Savard trade is one of the most recent examples and is certainly a memorable one for the Blue Jackets. Another similar deal was when the Montreal Canadiens traded Ben Chiarot to the Florida Panthers in exchange for a first-round pick, a fourth-round pick, and prospect Ty Smilanic. Considering Smilanic doesn't seem to be a likely candidate to be a big contributor at the NHL level, the value of both the Savard and Chiarot trades seem roughly even.
Related: Blue Jackets Prospect Jiricek Continues to Exceed Expectations
---
Latest News & Highlights
---
Sign and trades with top-four defensemen seem to be, understandably, a bit rare. The closest thing would likely be the Seth Jones trade to Chicago; however, he was seen as an elite defenseman so the values would be vastly different from what Gavrikov's return should be with an extension in place elsewhere. With the recent market value, it's most likely that an extension would improve the second pick in the deal and possibly add a mid-round pick as well. It wouldn't add an insane amount of trade value, but it certainly wouldn't hurt either.
Kekalainen is doing the right thing by letting other teams have conversations with Gavrikov. While the organization almost certainly would've liked to keep the player, if it has become clear that it's not an option then maximizing value will be key. By taking this step, it seems clear that it will be a matter of when, not if, he leaves the Blue Jackets.