David Jiricek has gone through a whirlwind of a season so far in 2022-23. It started with hearing his name called sixth overall at the NHL Draft in Montreal.
From there, Jiricek has done nothing but exceed every expectation thrown his way. He competed in the Traverse City prospect's tournament. He was one of the last cuts at Blue Jackets' training camp before being sent to the AHL. He got called up to play in two NHL games.
---
---
Jiricek then starred in Halifax at the World Junior Championship. His tying goal against Sweden helped Czechia reach the gold medal game before ultimately falling to Team Canada in overtime. That silver medal winning performance was an introduction to just how special he will be in the coming years.
And yet, Jiricek's on-ice play and improvement might not be his best quality. Turns out his demeanor and personality even exceeds what he does on the ice. That's when you know you have a truly special player.
We had the chance to catch up with Jiricek Saturday night after his team's game against the Laval Rocket. The Rocket won the game 7-4, but he continued to show why the upside is sky high.
Historic On-Ice Play
What Jiricek is doing in the AHL is truly historic. He just turned 19 in November. Counting the assist he collected Saturday night, he has a line of 5-16-21 in just 26 games.
Jiricek's 0.81 points/game is tops in the AHL for rookie defensemen. Again he's just 19 and having this kind of performance. U-20 players at this stage don't just go into one of the best leagues in the world and impose himself like he is. This is a season for the ages and there's still a lot of hockey left to be played.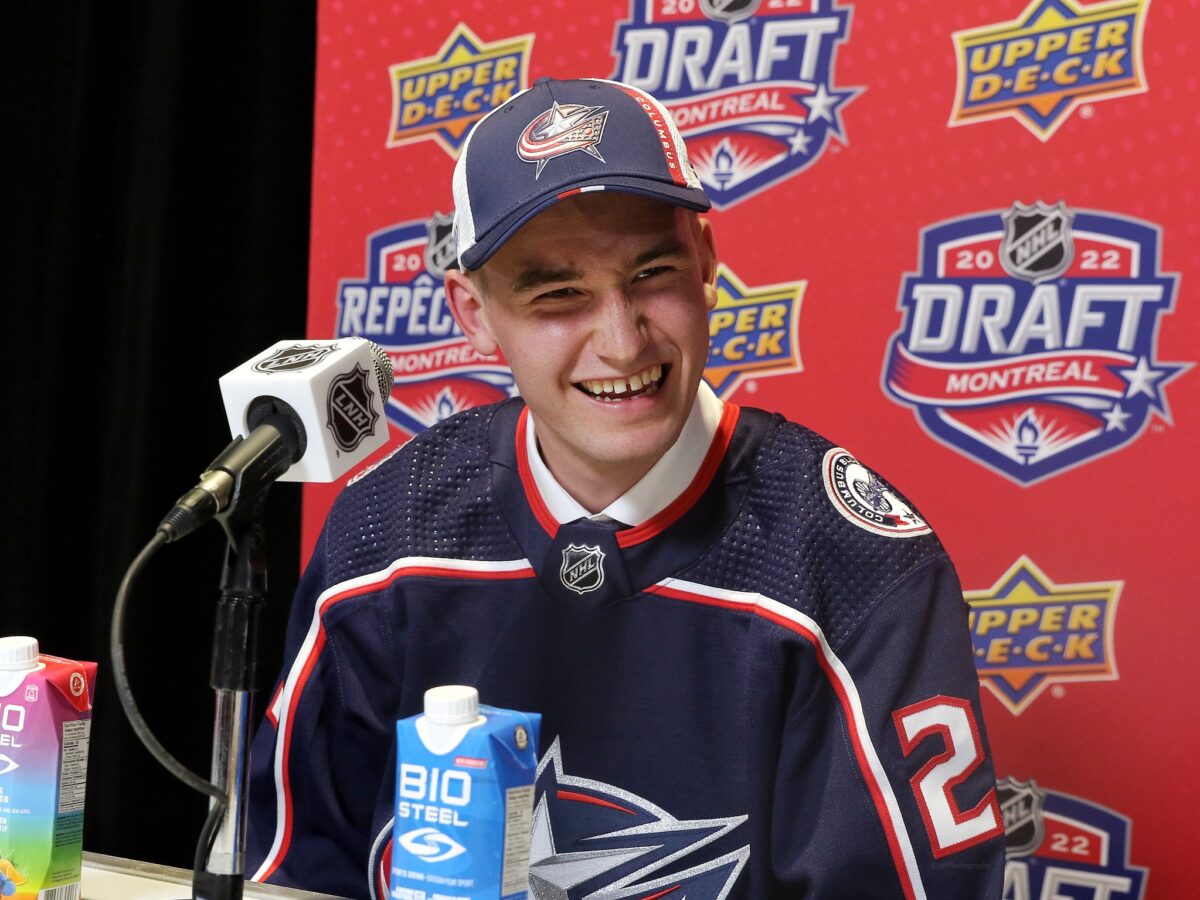 In Jiricek's mind, it's not about the numbers. It's not even about the Blue Jackets right this second. To him, helping the Monsters matters the most.
"Right now, I am here (with the Monsters)," Jiricek said. That's my only focus."
Helping the Monsters Anyway He Can
The situation with the Blue Jackets is well documented. They are in last place. They have dealt with numerous injuries which has directly affected who the Monsters can play on any given night.
Jiricek sees this as an opportunity for him and the Monsters. Despite their recent results, a playoff spot is still on the line.
"Yeah in the organization, we got so much injuries with so many called up and called down," Jiricek said. "That's tough for Columbus and also for us for Cleveland. But we are fighting and want to be in the playoffs. We will keep fighting no matter what."
Jiricek is fighting for the playoffs while enjoying a historic season while learning on the go. Every game presents him with another opportunity to learn about the North American game while continuing to adjust to the smaller rink. Here's what he said about what he's learned the most so far.
"Everything is a bit quicker. So I need to be quicker with everything. I need to stay in the middle more than in Europe because they have a bigger rink. That's the biggest difference."
Jiricek Getting Help From Veterans
One thing that was going to be watched this season was who would Jiricek play with as his defense partner. Of late, the answer to that is Brandon Davidson. Davidson scored a goal on Saturday night to help keep the Monsters in the game. But it's the work he's doing alongside Jiricek that has become a big help.
Jiricek says Davidson's experience has come in handy.
---
Latest News & Highlights
---
"We have played together in some games and I have felt very good with him," Jiricek said. "He's got so much experience and we've played pretty well together. We continue to get better with each game."
Jiricek Settling Into Cleveland
Now that over half the season is over in the AHL, it's clear that Jiricek has settled into Cleveland well. As you might imagine, he indicated there was an adjustment period to being in a new city.
"(Cleveland) has treated me well," Jiricek said. "That was something new for me. It's a different city than the European cities. I was in Montreal for the draft. That's more like a European city. It's something new but I like it."
You Might Also Like
Jiricek went on to mention that among the activities he's done away from the rink are basketball and football. But on the top of the list of things he's enjoyed about Cleveland, it's the food. "A lot of sports. A lot of sports. And of course some dinners. I found some really good spots."
Jiricek admitted his favorite food is chicken and pasta. So it's no wonder that he has enjoyed some of Cleveland's finest Italian restaurants to this point. There might yet come a day when Chef David shares his take on Columbus cuisine when the time comes.
Jiricek Trying to Enjoy Big Moments
With so much happening in so little time, Jiricek is trying to soak in the moments when they happen. But he says that hasn't been easy given how fast things have happened.
"(Laughing) No. I don't have so much time actually" Jiricek said. "Everything is so fast. There's a lot of games. But this weekend and next we only have a total of four games. I got some time so that's good for me for recovery because I didn't get any stop during the Christmas break."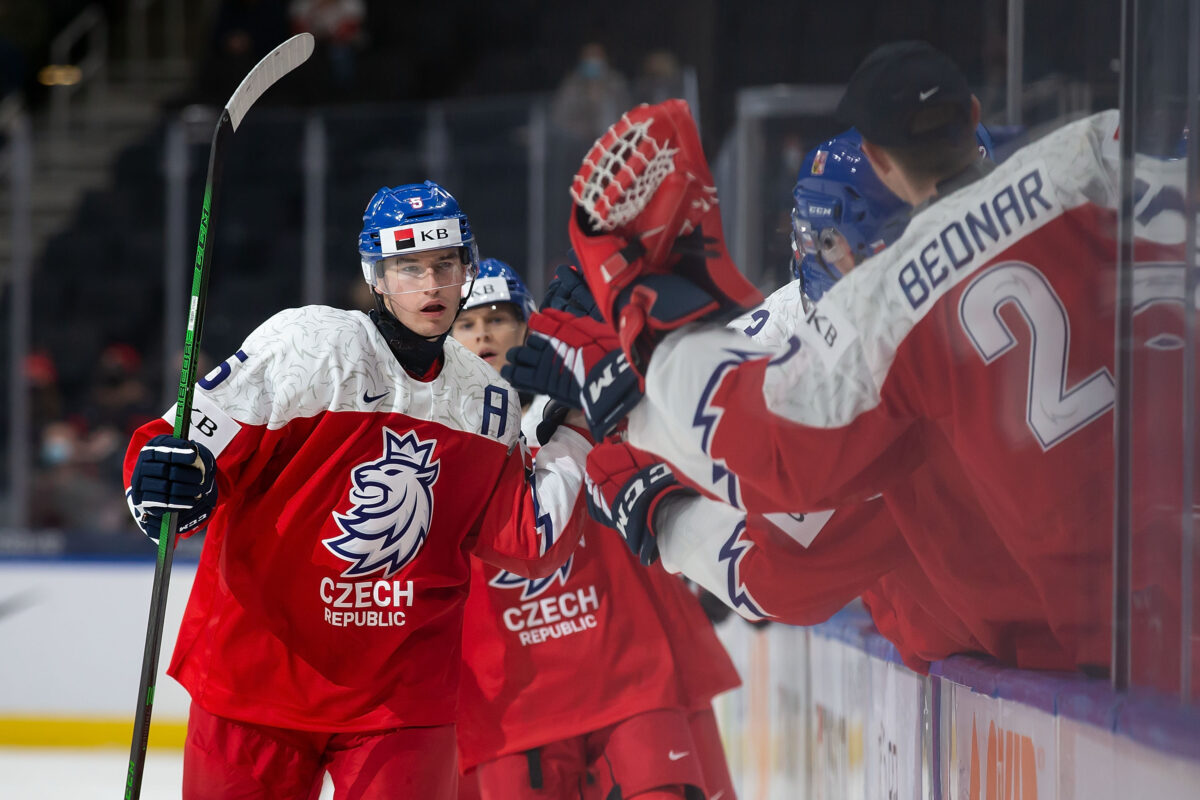 Recall Jiricek went from Cleveland to a massive travel headache getting to Halifax and then jumping right into the games at the World Junior Championships. To say things have happened fast would be an understatement. Now he has some time to recover, get ready for the upcoming schedule and then perhaps look back at the great season he's had to date.
Side Dishes
Let's end with a couple of side dishes. These were questions Jiricek answered about some random things.
What does Jiricek do on the long bus rides? "Everything. Everything! Because it's so long. Trips used to be three hours. Now they're 6-7 hours." Movies, music and sleep tend to be part of his routine on the bus rides.
Best hockey advice he's ever received? "Be good on your next shift. That's definitely the one for me."
How good will Adam Jiricek, David's brother, be? "I hope I will be better than him (laughs.) But we'll see. We'll see. You will start to see next year."
How good is Stanislav Svozil in your mind? "Yeah in the offensive zone, he's a really good player. He showed that in the World Juniors. That's great for him. In the next year, we will meet somewhere in the organization (together.) and that's really exciting."
Jiricek's on-ice performance is being honored by his appearance at the upcoming AHL All-Star Classic. But it's the way he handles himself off the ice that makes him a special prospect. He lives in the moment putting his focus on the job at hand. Not many 19 year-old players have that maturity in their toolkit. Jiricek has that and much more in spades.
There's a reason why there is a lot of excitement around the Blue Jackets over Jiricek. He's an All-Star on and off the ice. He's constantly working to get better. And he's fun to be around. He has exceeded every expectation.
It won't be long now until Jiricek comes to an NHL rink near you.