Through the first six games of their Eastern Conference first-round series against the Florida Panthers, the Boston Bruins find themselves tied 3-3 in the best-of-seven series. It's a situation that they have forced on themselves with their mistakes, careless puck management, and lack of situational awareness. 
Over the series, first-year coach Jim Montgomery has mixed and matched his lines a little too much, but no worse than at the beginning of Game 5. On defense, there have been some questionable decisions as to who has been in the lineup in some games and who hasn't. Now the Bruins are facing elimination after holding a 3-1 series lead and it would be one of, if not, the biggest postseason elimination in history given the 65-win and 135-point regular season they racked up. Following Friday night's Game 6 loss, Montgomery said there could be some lineup changes for Game 7 (from 'Is Ullmark up to finish the job?,' Boston Globe, April 29, 2023). If that is the case, here are three lineup changes that he needs to make if the Black and Gold are going to get by the Panthers.
Grzelcyk & Frederic In, Krejci & Clifton Out
The most curious decision made by Montgomery was in Game 6 when he sat Matt Grzelcyk in favor of Connor Clifton. In the first two games, Clifton held his own, but in Games 3, 4, and 5 Grzelcyk was inserted into the lineup and the Bruins had better defensive zone breakouts, which was a troublesome issue in the first two games.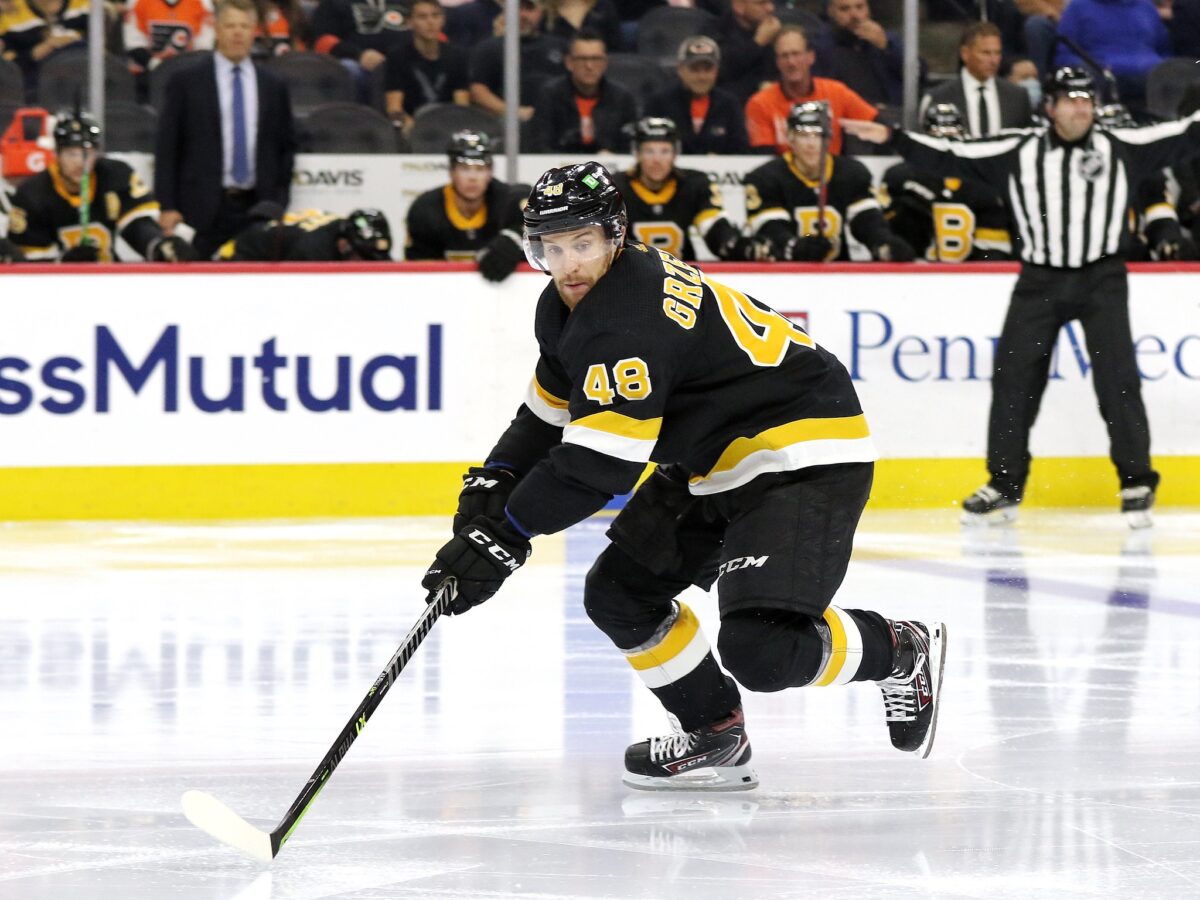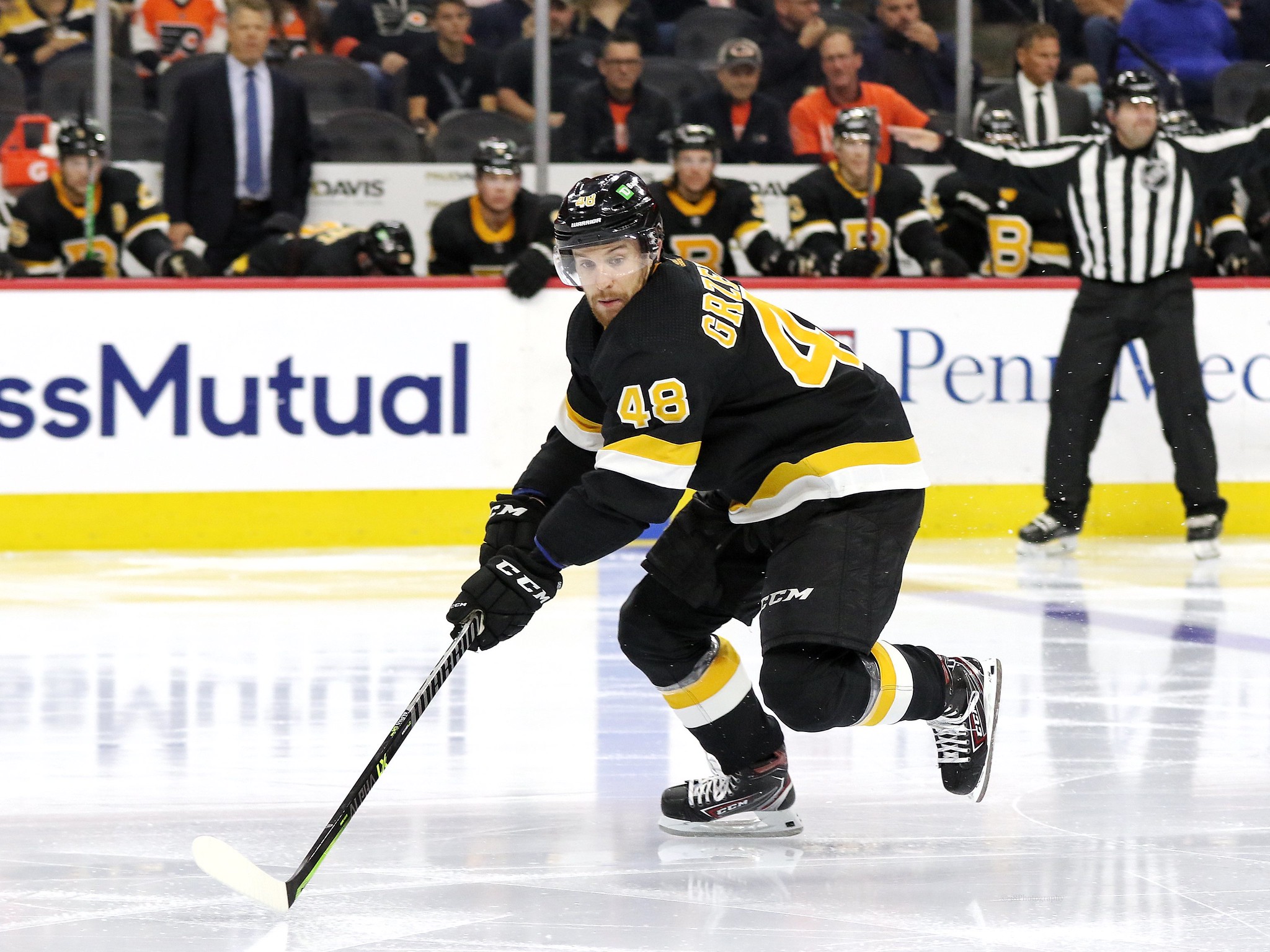 In Game 6, Clifton took an ill-advised first-period penalty for charging, and even though his teammates killed the penalty, a costly turnover following the penalty hurt. Clifton attempted to make a pass out of the defensive zone, instead of carrying the puck, during a shift change. His pass was picked off at center ice and led to a 2-on-1 where Matthew Tkachuk scored for a 2-1 Florida lead. Clifton's game was good in the regular season, but not in the playoffs. He made another bad clear late in the third period that led to the game-winning goal by Eetu Luostarinen in a 7-5 Florida win.
David Krejci was a game-time decision in Game 6 and did not take part in the pregame skate. He ended up playing, but he missed the previous three games with an injury and he is still clearly not feeling well and not well enough to play. He lost four of his five face-offs in 17:44 in time on ice and just did not look like someone who is playoff-ready. The Bruins played the final three weeks of the regular season without Krejci and in that time, Tyler Bertuzzi, Pavel Zacha, and David Pastrnak formed a very good connection that could be the second line without Krejci. During their time together, they were the Bruins' best line in a lot of games.
Related: 3 Takeaways From Bruins' 7-5 Game 6 Loss to the Panthers
---
Latest News & Highlights
---
Trent Frederic had a career year with 17 goals and played well on the third line with Charlie Coyle and Taylor Hall. In Game 1, he had a pair of 2-on-1s with Hall, but Alex Lyon stopped both attempts. Unlike Krejci, Frederic brings some toughness to the lineup, which is something they missed in the last two games without him in the lineup.
Jeremy Swayman In, Linus Ullmark Out
There is no question that something is bothering Linus Ullmark. Some type of injury that he and Montgomery are pushing to the side, but it's clear that he is not anywhere the goalie he was in their regular season. He is allowing goals that he would like to have back, he's having trouble controlling the rebounds around the net and he made a big mistake in overtime in Game 5 that led to Tkachuk's overtime winner. His body language is not good, regardless of what Montgomery and Ullmark say.
"I couldn't shut the door today, unfortunately," Ullmark said after Game 6. "Just [needed to] make one more save, that's it. Sometimes that's the part of the game that unfortunately doesn't really happen sometimes. Today was one of those days."
Jeremy Swayman was very good for the Bruins in the regular season and truth be told, he probably should have started Game 5 with the Bruins up 3-1 in the series. He probably should have been put in during the second period of Game 6 after Aleksander Barkov broke a 2-2 tie with a goal off a bounce in the crease. Ullmark's reactions to a lot of things are off.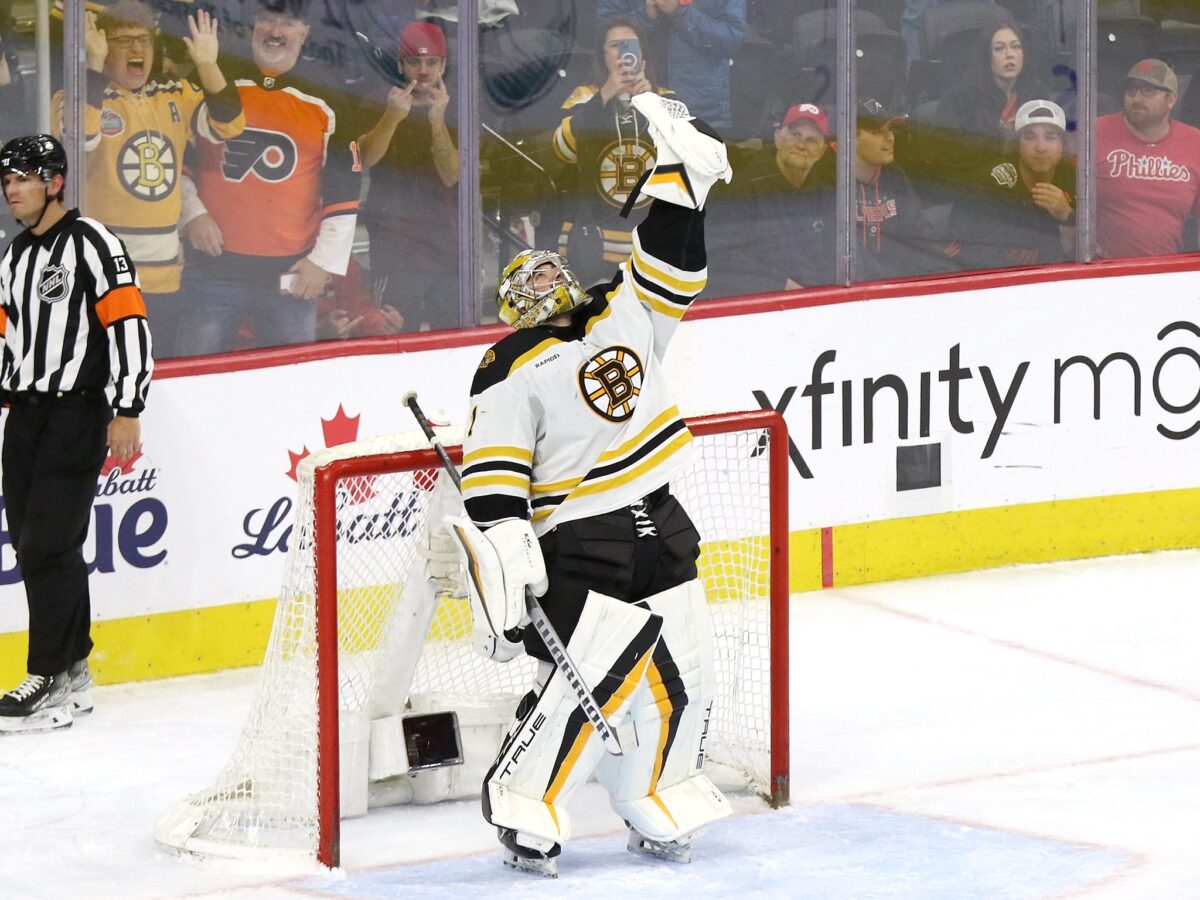 "I looked at him in the eyes when he came back to the bench, I liked the way his eyes were looking, intense," Montgomery said. "I think Linus is fine."
I would disagree. Putting Swayman into the net in Game 7 is a risk, but at this point, what do you have to lose? Ullmark is clearly not 100%, Swayman replaced him last season against the Carolina Hurricanes in the final five games of tier first-round playoff series and went 3-2. If he's the goalie of the future, this is a prime opportunity to get him some experience. I get that you want to ride the hot hand of Ullmark, but Swayman has been very good this season and at this point, would rather go down with an injured Ullmark or a healthy Swayman?
Going into Game 7, all the pressure is on the Bruins and the Panthers are playing with house money. Regardless of what Tkachuk thinks, nobody thought that the Bruins were going to sweep Florida, but the Panthers were last season's Presidents' Trophy winners and have postseason experience, even as the No. 8 and final seed this season. They have a chance to make history with a comeback, but one way the Bruins could improve their chances of winning is to make some lineup changes that could be beneficial in a winner-take-all game.
---
---