The Boston Bruins have a few of the best contracts in the NHL, which has enabled them to create a talented, relatively inexpensive veteran core that doesn't hinder the team's ability to build around them. Since the lockout in 2004-05, they've only missed the playoffs four times in 15 seasons. They've been solid in that time, only having three coaching changes and three general manager changes. They've been able to maintain a core and retool quickly on the fly, rather than spend years rebuilding.
Related: Bruins' Untouchable Prospects
Now the Bruins have not been able to completely avoid having bad contracts, but the good ones definitely outweigh the bad. Here's a look at some of the current best contracts on the books:
David Pastrnak
Contract: Six years, $40 million
Years left: 3
AAV: $6.66 million
This contract looks better and better each year. David Pastrnak signed it in September 2017. He followed it up with an 80-point season in 2017-18, 81 points in only 66 games in 2018-19, and 95 points this past season. Pastrnak also won the Rocket Richard Trophy along with Alexander Ovechkin in 2019-20.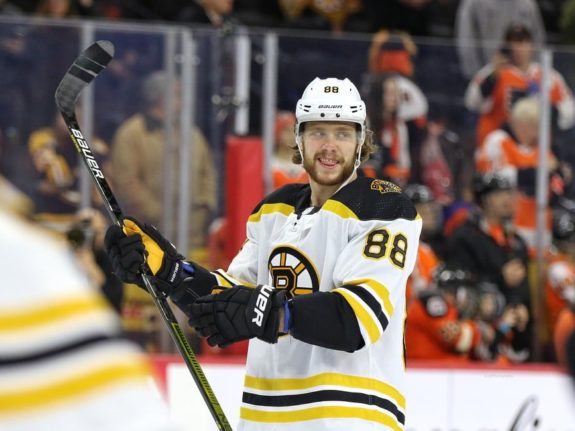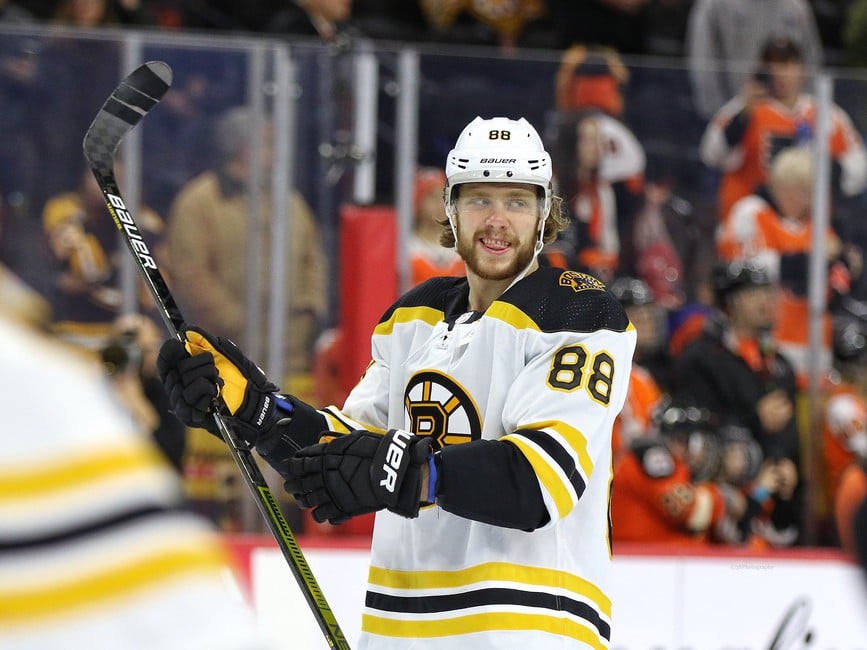 If everything had gone as planned, he would have hit over 100 points this season, the first time in his career. If you look at this past season, he finished fourth in the league in total points, ahead of players like Auston Matthews, Patrick Kane, and Mitch Marner.
Related: Boston Bruins Logo History
All three of those players make over $3 million more a season than Pastrnak. The Bruins have a complete steal with this contract as they have a guy playing at an elite level without the same salary cap hit as other elite players around him.
Brad Marchand
Contract: Eight years, $49 million
Years left: 5
AAV: $6.125 million
At the start of the 2019-20 season, NHL.com ranked Marchand at No. 7 on their list of the top 50 players in the NHL. Ovechkin and Kane were ranked sixth and fifth, respectively. All three players are wings that are scoring threats every time they have the puck on their stick, but Ovechkin makes $9.5 million a season and Kane makes $10.5 million, neither of which are necessarily bad contracts. But they emphasize how good of a deal the Marchand one is.
The Bruins are getting a player who has scored over 100 points in a season and has been a consistent presence on the top line and power play at a discount. There are some major names in the NHL who scored fewer points than Marchand this past season and have a much bigger salary hit.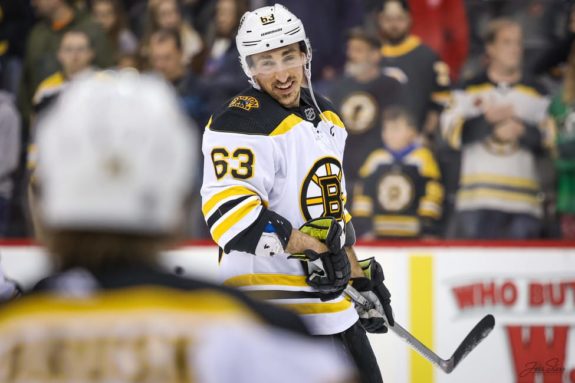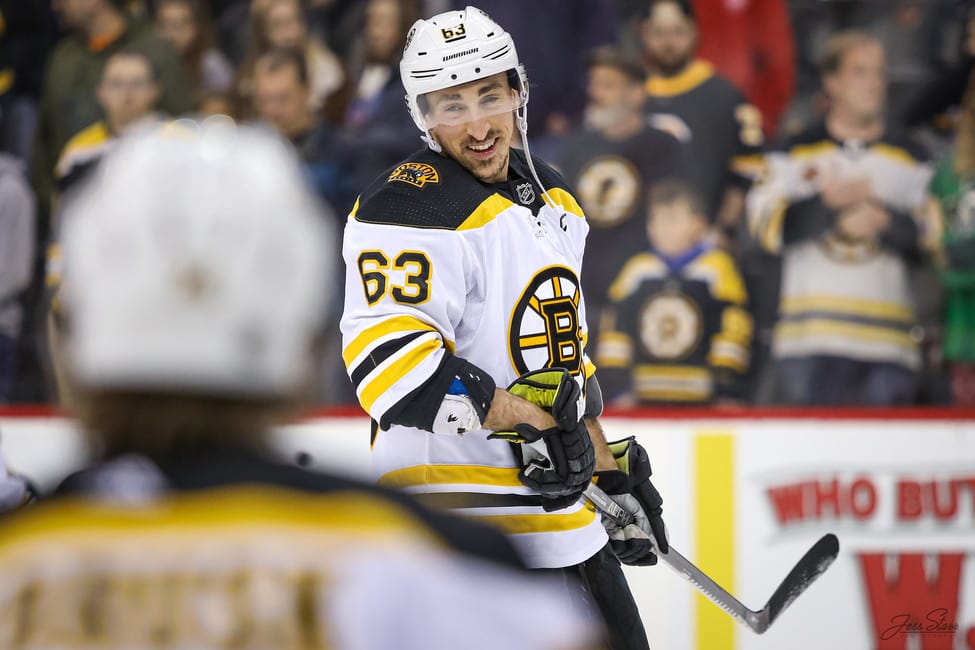 This contract has only gotten better with time as in the last few seasons, Marchand has taken his game to the next level. He's still a nuisance on the ice and everyone's favorite player to hate, but he has cleaned up his dirtier plays. He didn't get suspended once during the 2019-20 season. Fewer suspensions mean more time with him on the ice, and they're a better team when he is present.
Charlie McAvoy
Contract: Three years, $14.7 million
Years left: 2
AAV: $4.9 million
Charlie McAvoy is the de facto No. 1 defenseman going into this upcoming season. The summer of 2019 was marked by an extremely talented crop of young restricted free agents. Signing McAvoy to this deal was a win for the Bruins. They got him for a little less than the Blue Jackets paid Zach Werenski, who, along with Seth Jones, is leading his team's blue line.
Related: McAvoy Next Bruins Superstar
The contract is structured so that McAvoy will receive $7 million in his final season to give him a higher starting price for contract negotiations in 2022. Top defensemen in the league are getting upwards of $10 million a season. With McAvoy still having room to grow, $7 million a season is not a bad starting point for the next contract, which is another reason why this is a win for the team.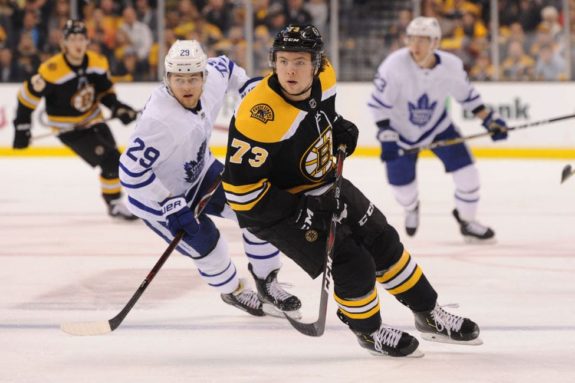 He will have a real chance to shine on his own this season without Torey Krug and potentially Zdeno Chara and solidify his spot as a top defenseman in the league.
Patrice Bergeron
Contract: Eight years, $55 million
Years left: 2
AAV: $6.85 million
Patrice Bergeron will go down as one of the Boston Bruins greats when all is said and done. A full article could be written about Bergeron the player and the leader, and the fact he's signed for less than $7 million a season is insane. 
A future Hall of Famer and four-time Selke Trophy winner, Bergeron could easily be making $9 to $10 million a season and people would still think it's a fair contract. He's been an anchor for the Bruins on offense for over a decade and shows no sign of slowing down.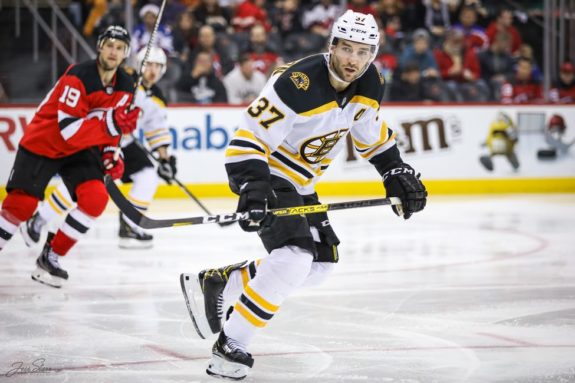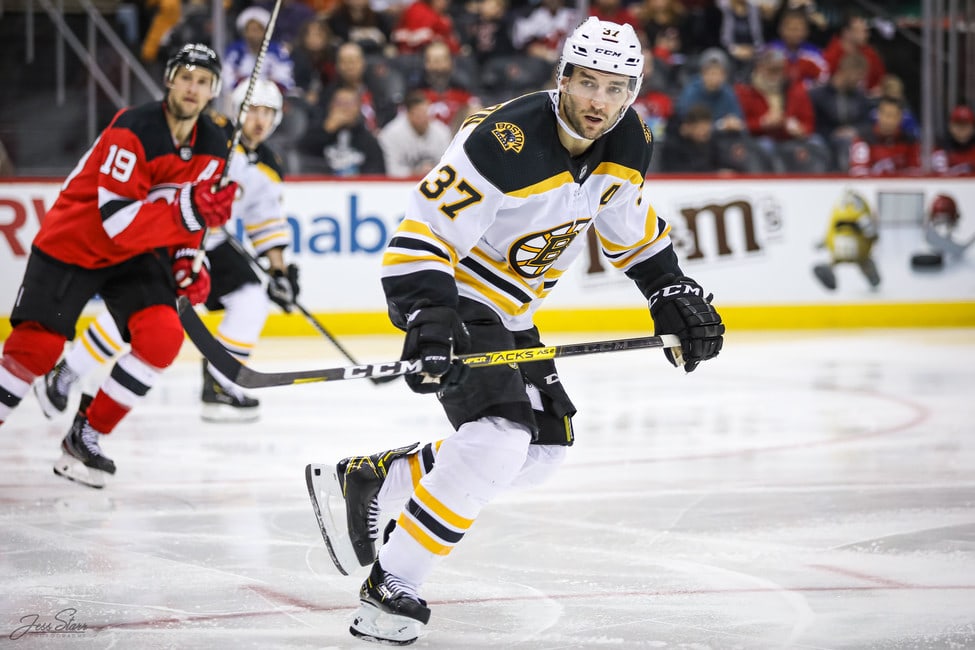 The only downside of this contract is that it'll be coming to an end after the 2021-22 season (if we ever reach it!). Bergeron is 35 this year, so another long-term deal is not in the books. Don't be surprised to see a similar Chara situation where he signs for a season at a time going forward from 2022.
Chris Wagner
Contract: Three years, $4.05 million
Years left: 3
AAV: $1.35 million
Last November, Chris Wagner signed a three-year extension. While it's not the same as having players like Marchand signed for less than $7 million a season, this is a good deal for the Bruins. Wagner, a Massachusetts native from the great town of Walpole, is a favorite amongst fans and a central part of the team's fourth line that's proven to be a great energizer line.
Signing Wagner for three years and for less than $1.5 million is a solid signing. He holds down the fourth line and his presence is missed when he's not in the lineup. While it probably wouldn't have made much of a difference in the end, the Bruins definitely missed him in the playoffs this year.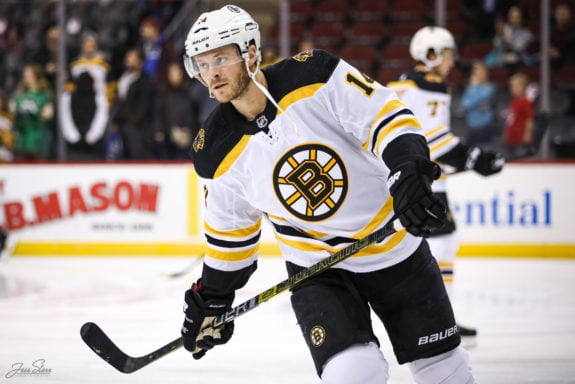 With a low cap hit, this is also a movable contract if needed. Wagner hit a career-high 19 points in 76 games in the 2018-19 season. While it's not the flashiest contract or player, Wagner is a solid, likable player with a good contract who's grittiness is needed come the playoffs.
The Bottom Line
For the past few seasons, the Bruins have been pretty lucky in the contracts department. Sure, the David Backes contract was bad, but the fact that they have one of the best lines in hockey each making less than $7 million a season makes up for that. The fact that Bergeron and Marchand seem to be getting better with age has also played into their favor and made their long term deals look great.
Related: Bruins' 2020-21 Trade Candidates
Now, they just need to win another Stanley Cup before these contracts run out and the window closes on this veteran core.
---
---