Comparisons have been made between Boston Bruins defenseman Charlie McAvoy and the legendary Ray Bourque since McAvoy made his NHL debut in the 2017 Playoffs. McAvoy has been touted the next Bourque and, three seasons later, those predictions are still on the right track.
There's still a lot up in the air regarding the team's roster. As a result, the conversations have been focused on the players who entered the offseason in need of new contracts. While we wait on management's last few big decisions, let's shift the conversation to McAvoy, who has a pretty clear path to Bruins stardom.
A Look Back at Other Boston Greats
Before we talk about the future, here's a quick look at the past. If McAvoy continues to push the envelope and improve his game, he won't be the first Bruins defenseman to make headlines.
Bobby Orr
When Bobby Orr's NHL career began in 1966, it was pretty unusual for a defenseman to be so fast and heavily involved in scoring efforts. Most players on the blue line at the time were bigger and moved slowly, taking more of a hang back approach. Orr changed the game.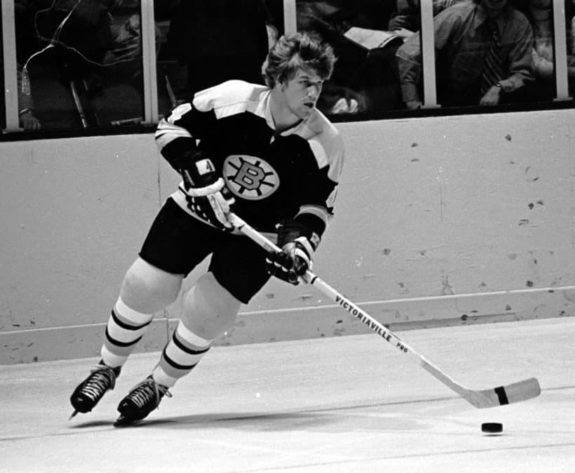 Orr quickly became known for playing the full rink and set many records, some of which remain unbroken. He scored more than 100 points per season in six of his ten seasons with the Bruins. His style of playing raised the competitive bar and paved the way for the likes of Bourque, Torey Krug, and now McAvoy.
Ray Bourque
Like his predecessor, Orr, Bourque's list of accomplishments is long. Orr had set the stage for a new style of defensive play, and Bourque carried that torch for the Bruins. Similar to Orr, Bourque's style was very focused on highly competitive offensive play.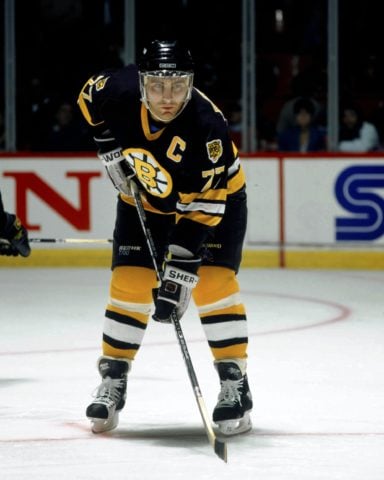 The Bruins drafted Bourque in 1979, and at 19 years old, he immediately made a name for himself by scoring his first NHL goal during his first game. He played 80 games that season and racked up an impressive 65 points.
Where Orr played very aggressively, it could be said that Bourque may have played a smarter game, at least as far as self-preservation is concerned. This is evident in the fact that Bourque played twice as many seasons in his NHL career as Orr, who was forced into early retirement by injuries.
Another factor that made Bourque a household name was his unwavering consistency. He averaged a point-per-game for twelve seasons, playing 21 seasons for the Bruins. Of those 21 seasons, he made 19 All-Star game appearances, meaning he was considered one of the best defensemen in the league for 19 years in a row.
Torey Krug
It's a shame that Krug left the Bruins to sign with the St. Louis Blues this offseason because he was on track to Bruins greatness. Some of his success may be due to his relationship with Bourque, who has been an unofficial mentor to him over the years:
We've got to know Torey very well. He broke in playing in Providence with Chris (Bourque) and they were working the point on the power play together. We got to spend a lot of time with Torey after games, going to dinner with him and his wife, and Chris and his wife. Chris and Torey are really close and we got to spend some time over the holidays with the Krugs, so it's been a lot of fun and joy watching him play and grow as a player and a person. I just hope he gets to live out his career here in Boston. It'll be great for everybody and I know he knows that, but he knows the business side of it as well and that always makes it tough.

Ray Bourque – May 2020
It's clear that Bourque has had an influence on Krug's style of play. Krug brings the same competitive speed and offensive capabilities to the blue line as his predecessors, Orr, and Bourque. He's not a selfish player, though. He helps foster the camaraderie that helps young players grow and develop into great hockey players.
During Krug's nine seasons with Boston, he put up some very impressive numbers including his career-high season in 2017-18 when he scored 14 goals and 45 assists in 76 games. While his departure leaves Boston at a disadvantage scoring-wise, it may be just the opening McAvoy needs to slingshot himself further into the spotlight.
How McAvoy Stacks Up
McAvoy was drafted by the Bruins 14th overall in 2016 and joined the team at 19 years old, like Bourque. Similar to Bourque, also standing at an even 6'0″, McAvoy was thrown straight into the fire playing 63 games during his first NHL season.
Age and similar stature were not the only reasons for the comparisons being drawn between McAvoy and Bourque, though. When he made his NHL debut during the 2017-18 season, he also didn't take his time making a name for himself.
McAvoy scored 7 goals and 25 assists in his rookie season. While it hardly seems like an accomplishment next to Bourque's first NHL season, it's still impressive. Thankfully, Boston paid attention and rewarded McAvoy by promoting him to the top pairing with Zdeno Chara.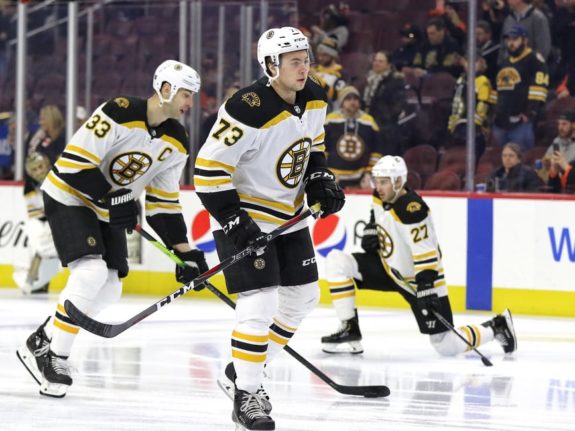 McAvoy's success is due to his playing style. Like Orr and Bourque, McAvoy is a defenseman who also plays a very solid offensive game. Despite some setbacks due to injuries, he has shown consistency in his three seasons, a trait that helped lead Bourque to long-term stardom with the Bruins. McAvoy has demonstrated a growing ability to read the game and put himself in the right places at the right time.
Although he still isn't putting up numbers like Krug, without the latter and Chara unlikely to return next season, the spotlight is on McAvoy and he welcomes the opportunity to become a great Bruins player:
You see (Bergeron and Brady) and how they're able to grow in the city and become heroes in the city. They've won here. I want to win here as bad as anything. I want to be here for a long, long time and hopefully play 1,000 games or more and do it for as long as I can and hopefully have the success these guys have had.

Charlie McAvoy (from 'In his quest to be face of the Bruins, Charlie McAvoy working to become the next Ray Bourque,' The Athletic, 02/12/2019)
McAvoy's Time to Shine
The question now is whether or not he will continue to up his game. Boston certainly needs him to continue to grow and improve. If Chara does not return, McAvoy will be on his own. However, it's well known that Bourque is only a phone call away. Perhaps we'll see Bourque become more involved in the development of Boston's young defensive lineup. With all the other crazy things that have happened in 2020, that doesn't seem too far outside of the realm of possibility.
---
---