In this edition of Toronto Maple Leafs News & Rumors, I'll report on Willie O'Ree's new book about his life and hockey. I'll also update how two young Swedish prospects are currently doing in the Swedish Hockey League.
Related: Maple Leafs News & Rumors: Dermott, Lehtonen & "Dr. Strangelove"
I'll also share the news that Auston Matthews has invested in a Swedish rollerblade company. Finally, I'll report that Michael Hutchison, a goalie most Maple Leafs fans certainly remember well – if not happily – re-signed with the team today. I'll share reasons why the organization signed Hutchison later in this post.
Item One: Willie O'Ree Publishes New Book About His Life
An article in the Globe & Mail today contained a short review of Willie O'Ree's new book Willie: The Game-Changing Story of the NHL's First Black Player. What was most interesting to me was that Jarome Iginla wrote the foreword for the book, and the book jacket contains tributes to O'Ree from P.K. Subban, Grant Fuhr, and new Maple Leafs forward Wayne Simmonds. (from "'I've been blessed': Willie O'Ree's new book reflects on his time as the NHL's first Black player," Globe & Mail, 30/10/20)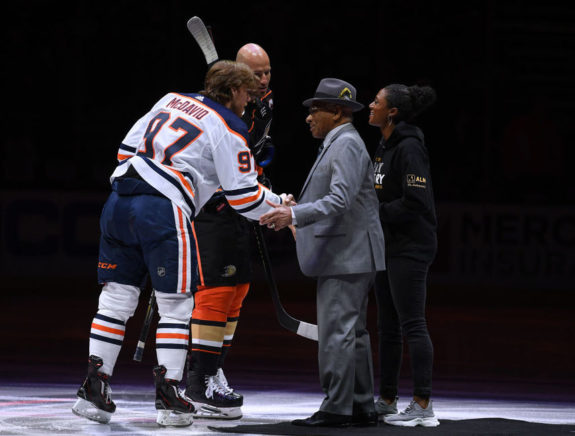 Simmonds recalls learning about O'Ree when he was growing up in Scarborough, a suburb of Toronto. Simmonds' parents made a special point of pointing out the history of hockey and especially teaching their son how important O'Ree was to the Black community.
As Simmonds put it, "With what he went through, for him to continue on the path to play, made him a trailblazer not only for Black players but for players of other ethnicities as well. He really means everything to me."
For those who might be interested in reading the book, it is filled with O'Ree's stories as told to Canadian journalist and filmmaker Michael McKinley. It shares O'Ree's journey from growing up in Fredericton, New Brunswick, to his NHL play, and then to his induction into the Hockey Hall of Fame.
Related: Prospects News & Rumors: AHL, Rossi & OHL
It also places O'Ree's life and story squarely into the middle of the history of the civil rights movement by covering his experience facing segregation in the United States, including both the cheers and also the tirades from racists who attended NHL games.
In the end, after the difficulty of his life, O'Ree, who now lives in San Diego, California, shared his goal of working with McKinley to write the book. O'Ree noted: "In the book, I wanted people to know more about my hockey career. I wanted them to know what I have been involved with."
Looking back, he summed up his life, "So many wonderful things happened in my lifetime, and I had never had an opportunity to share them. I've been blessed."
It should be a good read.
Item Two: Two Young Maple Leafs Prospects Playing Well in the SHL
Even though most hockey in North America is on hold, the Maple Leafs have prospects playing in Europe as a way to continue their development. Two of these are young Swedes Filip Hallander and Pontus Holmberg.
Filip Hallander
Maple Leafs fans will recall that Hallander was a player general manager Kyle Dubas was seeking at the 2018 NHL Entry Draft. However, Hallander went to the Pittsburgh Penguins as the 58th-overall selection. Dubas was able to retrieve him when Kasperi Kapanen was traded this offseason.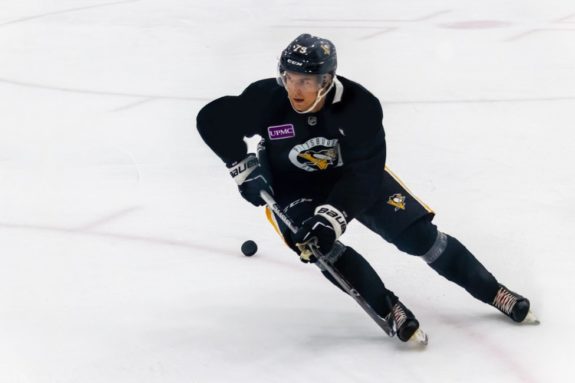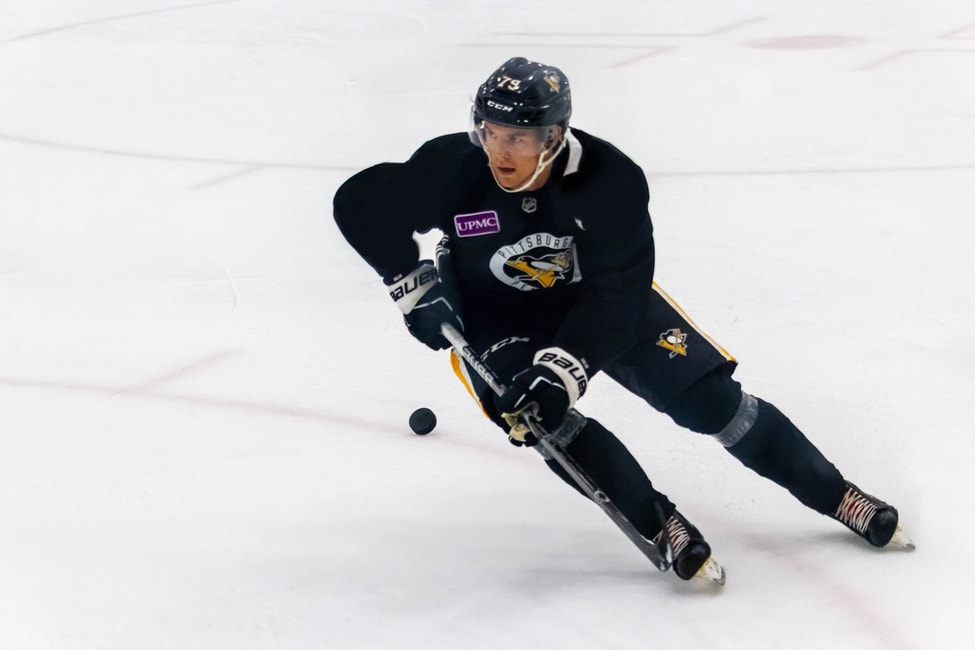 Hallander is a 20-year-old left-winger who's now playing with Lulea (SHL). This season he started slowly, but he's beginning to warm up on the score sheet. He's shooting a ton and now has scored a goal and four assists in nine games. His reputation is that he's good at puck possession and is willing to shoot the puck on net. He's also known to have a high hockey IQ and is also good defensively. He plays with intelligence on all three zones of the ice.
Hallander will be coming to North America to start playing with the Maple Leafs' AHL affiliate the Toronto Marlies soon – perhaps even this season. He fits a typical profile for a young Swedish forward – he's smart, skilled, and is sound on both offense and defense.
It might take him a number of seasons, but the Maple Leafs will need to replenish its core of forwards sooner or later. It will be no surprise if Dubas sees Hallander as a valuable future roster piece.
Pontus Holmberg
Like Hallander, Holmberg was selected in the 2018 NHL Entry Draft, but he was a Maple Leafs selection during the sixth round (156th overall). Holmberg is a 21-year-old left-winger who also plays some center.
He's currently skating with the Vaxjo Lakers and is suddenly beginning to score, which has been unusual. He now has four goals and two assists in 11 games this season. The entire last season, he only scored seven goals and 17 points in 52 games.
Part of his success can be attributed to the fact that Vaxjo has a much stronger team. Part is that Holmberg is more comfortable in his role with the team. Right now, he's playing for an NHL entry-level contract. However, he needs a good season for that to happen. Not every late-round draft choice is offered such a contract.
Maple Leafs fans will see if Holmberg's scoring can be sustained. It obviously helps when a team isn't constantly on its heels trying to protect against an offensive onslaught from a superior team game after game. When a team can mount some offense, positive things can happen.
Related: The Issues Facing Women's Hockey in 2020-21
Holmberg's shown he's a decent hockey player, but can he put up some points? If he can, he might become a good depth player in the Maple Leafs organization.
Item Three: Auston Matthews Is Getting Entrepreneurial
Yesterday, Elliotte Friedman tweeted that Maple Leafs star player Auston Matthews had become an investor in the Swedish roller-skating company Marsblade. He's known to have put up between $1 and $1.5 million.
What's Next with the Maple Leafs?
It seems as if Dubas is preparing the organization for the Seattle Expansion Draft scheduled for June 2021. Today, there was news the Maple Leafs had re-signed Michael Hutchison to a two-year contract. There's no doubt that Hutchinson probably won't play for the Maple Leafs anytime soon because he'll be the organization's fourth-string goalie. However, it's interesting to see what the organization is thinking about these days.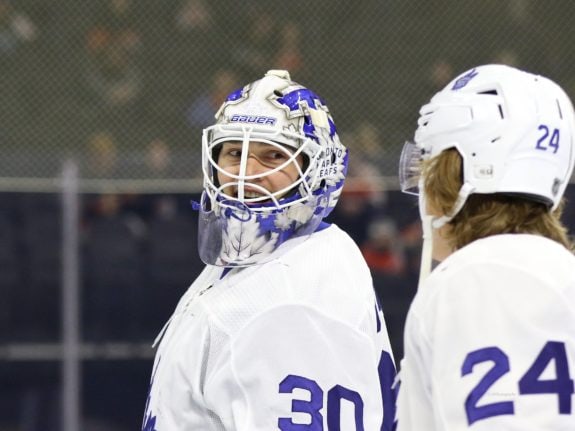 It also, to my mind, shows some humanity on the organization's part. Hutchinson was facing a season without a paycheque. Now he has one, so it's a win-win for both the organization and for the player.
Related: Maple Leafs Become Chapter in Vesey's Puzzling Career
Everything has a purpose. If you're a Maple Leafs fan and you're scratching your head about why Hutchison was signed, think no further than it's a temporary set up for the expansion draft.
---
---