It has been over two weeks since the 2022-23 season came to an end for the Boston Bruins in the first round of the Stanley Cup Playoffs with a stunning loss to the Florida Panthers. Leading the series 3-1 after four games, the Black and Gold collapsed and lost the final three games.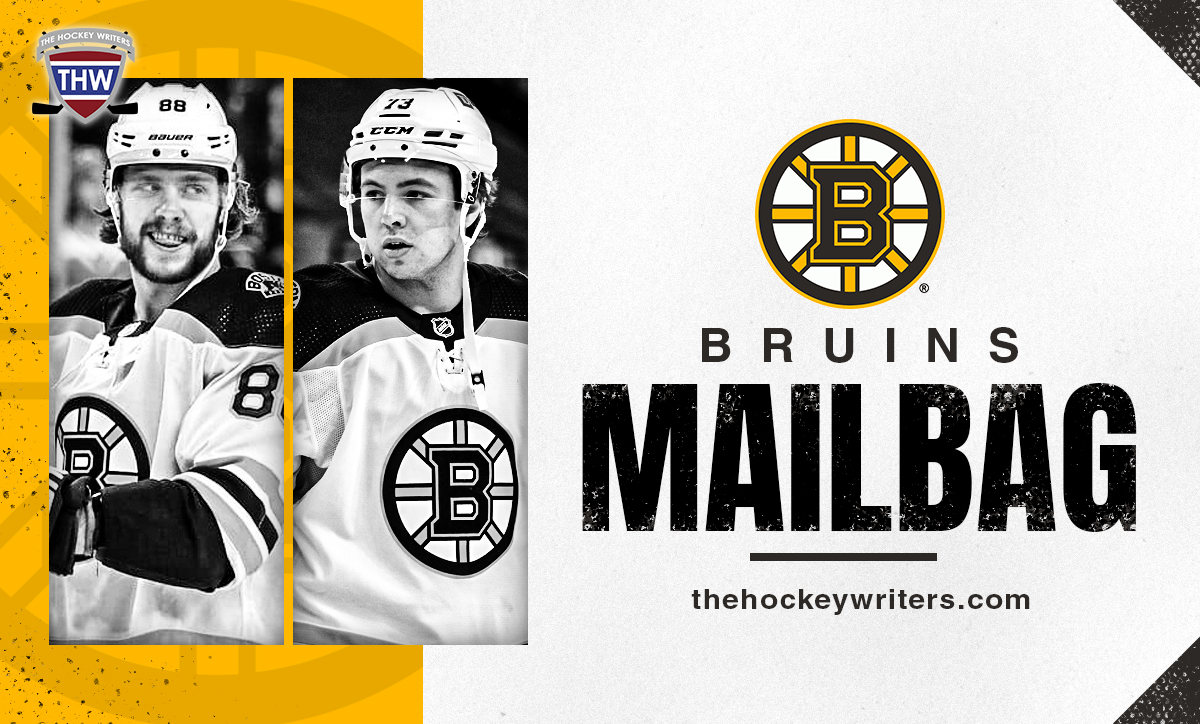 The loss sends them into the offseason with so many more questions than answers after their record-setting regular season. With the player's and management's final media availabilities over, let's fire up one more Bruins Mailbag for this season before a change of summer begins.
Why Does Montgomery Get a Pass for His Playoff Mistakes?
Christian T.
I don't necessarily think he has gotten a pass, but he certainly owned up to some of his mistakes against the Panthers.
"Frustrated, mad, accountable…the overriding [thing learned] is, it's my job to get the players to own the moment, seize the moment, and that didn't happen, right? And that falls on me."
Every button Montgomery pushed during the regular season seemed to work out. That wasn't the case against Florida. He made some odd lineup decisions, the most notable one moving Brad Marchand off the first line in Game 5 when Patrice Bergeron returned and putting him on the second line. Then taking Matt Grzelcyk out of the lineup for Game 6 in favor of Connor Clifton backfired.
Then the decision to go with Linus Ullmark in Games 5 and 6 when he wasn't clearly 100% and not going to Jeremy Swayman until Game 7 was a head-scratcher. He rotated both goalies all season long and you have figured it would have made the decision to go to Swayman earlier in the series easier. Every coach that doesn't finish the playoffs raising the Stanley Cup would like to have a few decisions back and Montgomery will have some time to reflect and learn. He isn't getting a pass in my book.
Who Are the Players Under Contract Most Likely to Be Traded?
Tyler H.
General manager (GM) Don Sweeney made it clear last week that the 2023-24 Bruins will have a different look to them. A lot of the pending free agents will most likely not be back, but with a tight cap space outlook, it's more than likely some players under some hefty contracts could be on their way out the door of the TD Garden. Who could those players be? There are some very interesting options at Sweeney's disposal.
Taylor Hall and his $6 million cap hit next year is a candidate that could be moved. When he signed his four-year, $24 million contract two years ago, it looked like it could be a movable contract on the backend of it and that is the case. He proved that when he's healthy, he's still got more left in the tank to help a contender. Another option is on defense with Grzelcyk. He was a scratch in three of the seven games against the Panthers and carries a $3.687 million cap hit for one more season. Let's be honest, if you can't count on him enough in the playoffs and make him a healthy scratch, then why would he be on the roster next season? This is the time to finally move on from him.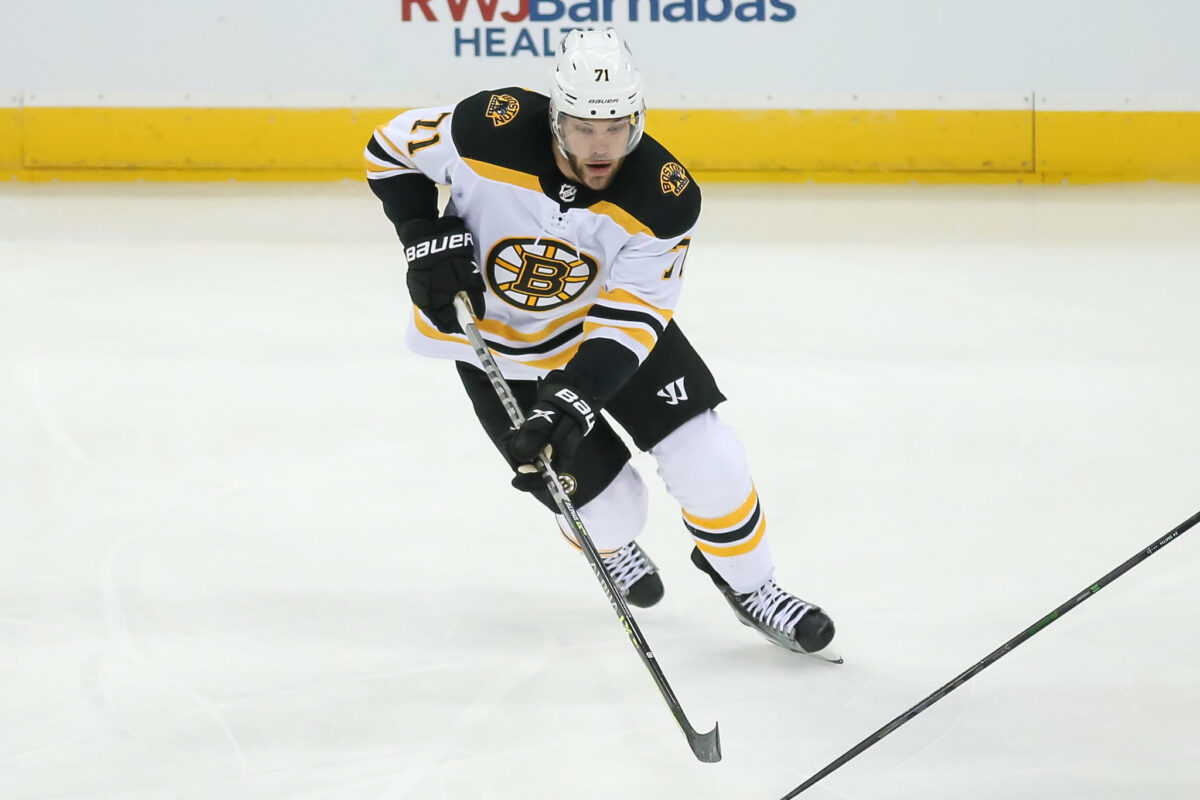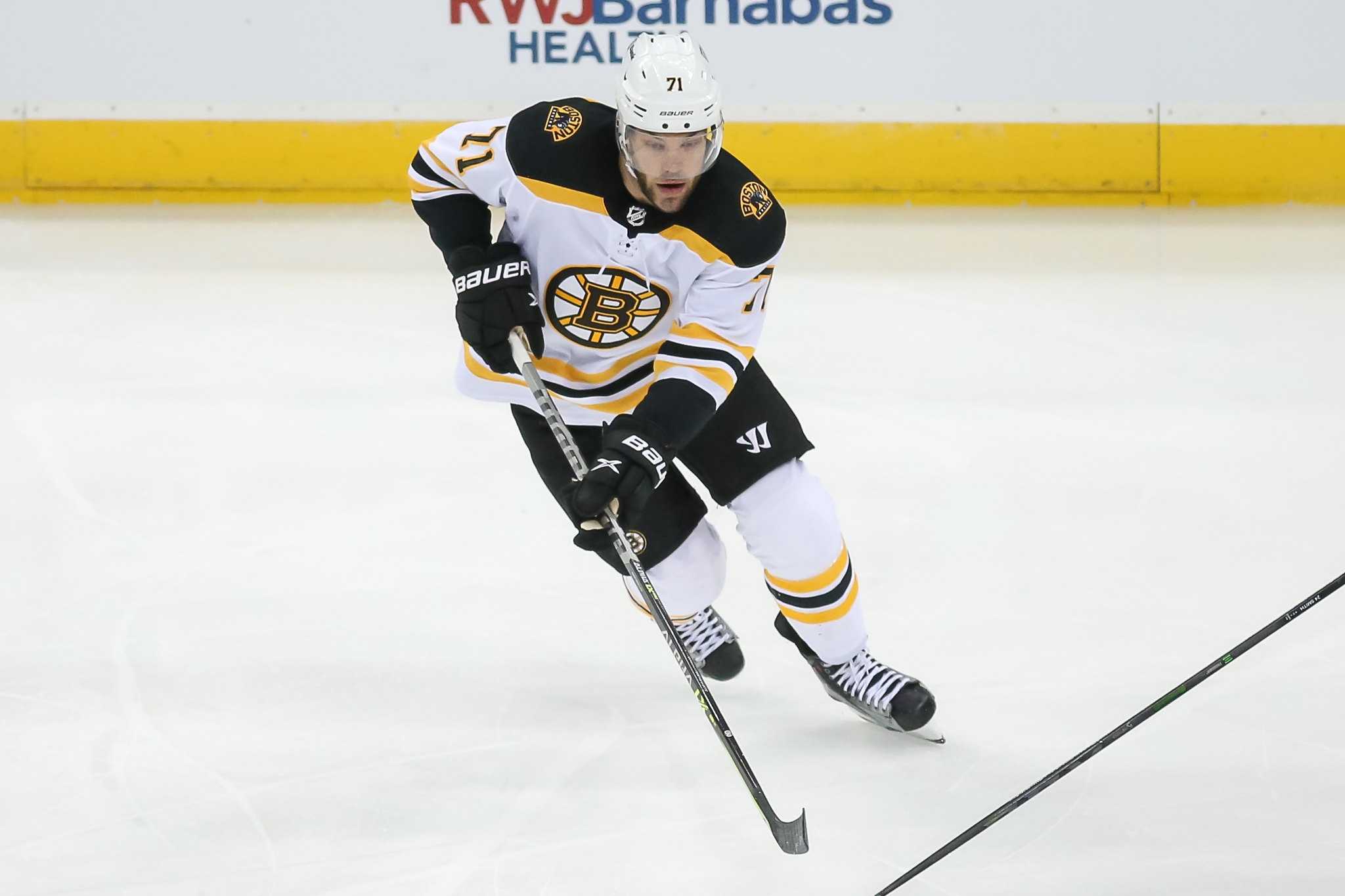 Another interesting name that it wouldn't be surprising to see moved is Derek Forbort. Yes, he's a vital part of the penalty-killing unit with Brandon Carlo, but the Bruins needed more out of him 5-on-5 than what they got. He has one year remaining with a $3 million cap hit. If you're Sweeney, what do you do in goal? Ullmark's value has never been or will be, higher than it is now after his Vezina Trophy-type season. Is Swayman, who is a restricted free agent (RFA) this summer, the guy they see as the future in goal? Seems like they should and in an ideal world, moving Ullmark's $5 million cap hit and signing a free agent for less money as Swayman's backup is an option that the front office could go. Will that happen? It would be surprising, but it's just one of many tough decisions they are facing this summer.
Which Younger Players Have a Chance to Play Next Season?
Mark W.
Sweeney also made it clear that there are going to be some younger guys worked into the lineup next season. Who? There are some options that they have. Jakub Lauko, an RFA this summer, is someone who looked like he belonged when he was called up this season. He brings energy and is someone who certainly is worthy of a bottom-six role. Depending on what happens up the middle, John Beecher or Joona Koppanen are centers that could find their way onto the roster as a bottom-six center. Koppanen played well in his short stint last season, while Beecher played well in Providence. Another forward that could very well find himself in the mix next season is Georgii Merkulov, who has an impressive offensive skill set. Fabian Lysell, Oskar Steen, and Marc McLaughlin are other young players that could get a look.
Related: Bruins Have Options to Insert Young Players Into 2023-24 Lineup
---
Latest News & Highlights
---
On defense, the options are few and far between if we're being honest. Mason Lohrei signed his entry-level deal earlier this month after finishing the season with Providence after his sophomore season was completed at Ohio State. He has a big body and a promising skill set to be an NHL defenseman for a long time. Jakub Zboril spent the season in Boston as the seventh defenseman and is under contract for next season, but a decision needs to be made if he's part of the future as he could be someone they don't see long-term as someone they can count on, they could him trade too. 
Do the Bruins Get a Top-Six Center if Bergeron and Krejci Retire?
Emily L.
As they did last offseason, the Bruins will wait for word from Patrice Bergeron and David Krejci about their futures. If this is truly it for them, what a tough way to go out in the first round. It's not the ending the players or the team envisioned. If both decide to call it a career, it's hard to see them adding from the outside to replace either of them with the cap situation they're in.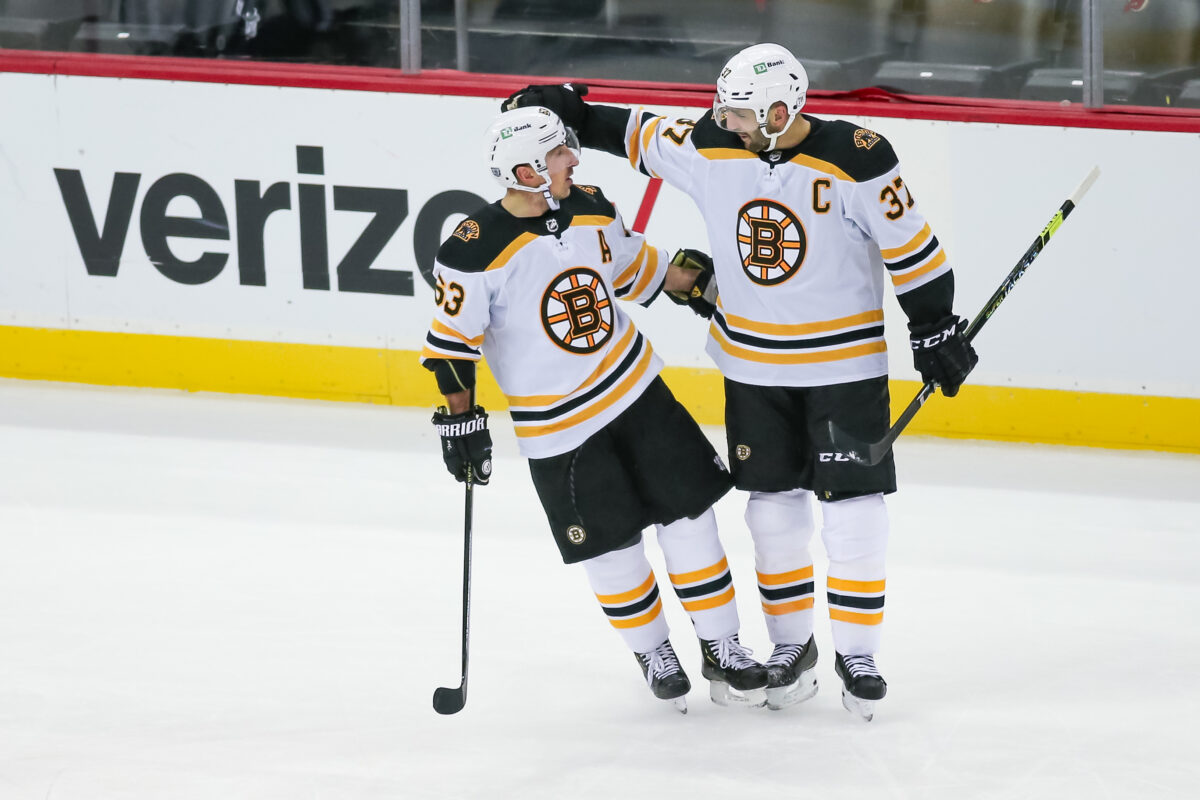 Charlie Coyle and Pavel Zacha are under contract for next season and in some order, they will most likely center the top six. Coyle struggled last season as the second line center before being moved down to the third line in favor of Erik Haula. In the playoffs, Coyle played well enough to have confidence in him that he can handle the workload. Zacha played well in Krejci's absence between Tyler Bertuzzi and David Pastrnak and is more than capable of resuming top-six duties at center. It would be surprising to see Sweeney add another center in a trade, but doing that and fitting it under the cap with other needs is going to be very difficult to do.
Which Trade Deadline Acquisition Re-Signs in Boston?
Patrick R.
Let's be honest, Sweeney had his most successful trade deadline during his time as Boston's GM. Acquiring Dmitry Orlov and Garnet Hathaway from the Washington Capitals, along with Bertuzzi from the Detroit Red Wings were moves made to make a long run. It didn't happen, however, it was still the right call to make. They had a win-now team that ultimately failed historically in the playoffs.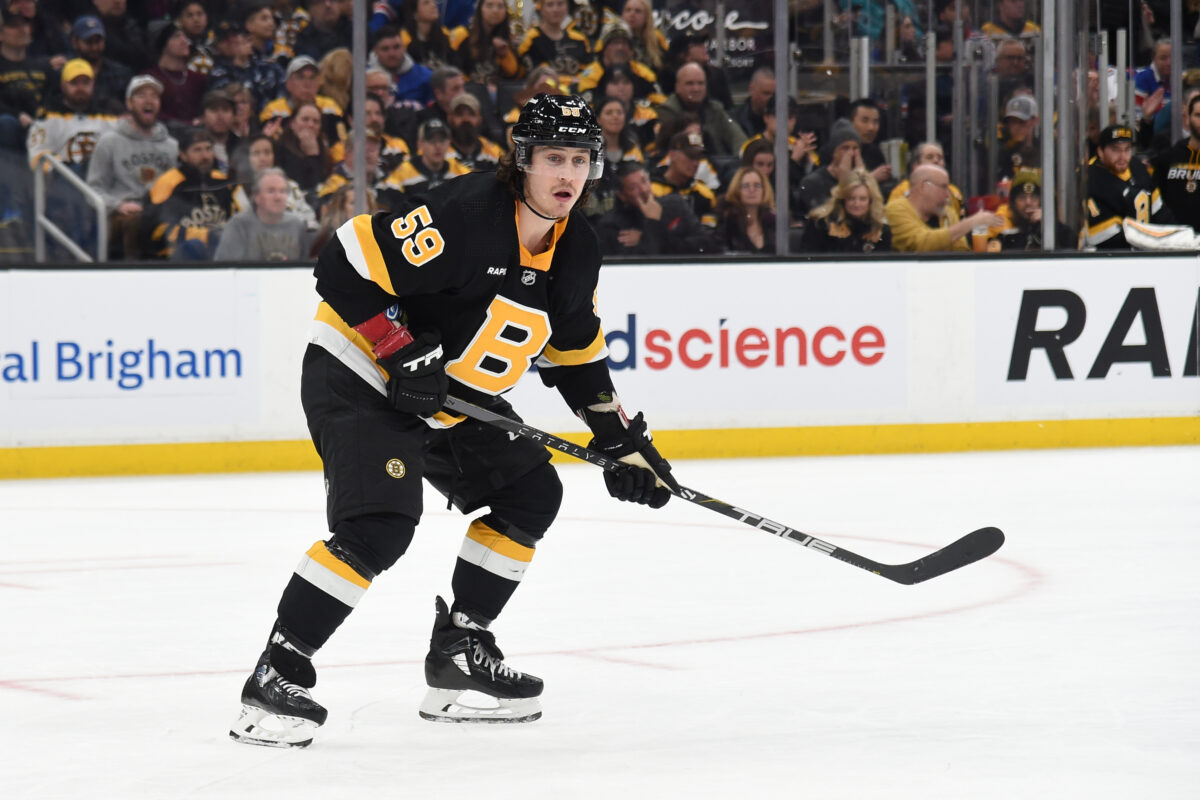 Who comes back? It's highly unlikely Orlov comes back as he is going to seek, and rightfully so, a bigger payday than what Sweeney can offer him. Hathaway is the ideal Bruin to play in the bottom six, while Bertuzzi fit in very well in the top six and aside from Brad Marchand was their best playoff contributor. The easy answer is Hathaway as he would be the cheapest, but the ideal answer is Bertuzzi. A second-line of Bertuzzi, Zacha, and Pastrnak going into next season has the potential to be one of the better ones in the NHL. When they played together, they formed a good connection. In the overall picture, Sweeney will have to be creative to bring any of them back.
 It certainly is going to be a very interesting offseason for Boston. There is definitely some type of change coming for the Bruins going into 2023-24 and how much change will depend on what the front office sees as the next "core'' to build around. A lot of questions will be answered before early September when next year's team gathers at Warrior Ice Arena to begin a new season. Thank you to everyone for following along this season and as always, stay with The Hockey Writers Bruins crew for stories surrounding the Black and Gold this offseason.
---
---