The Boston Bruins have made a deal with the New York Rangers to acquire Rick Nash. To make the trade go through, the Bruins parted ways with Ryan Spooner, Matt Beleskey, Ryan Lindgren, their 2018 first-round pick, and 2019 seventh-round pick. This is definitely a hefty price, but it also shows that the Bruins are looking to win right now. With the record they possess thus far, it makes all the sense in the world.
When looking at Nash, it is apparent that he has had a storied NHL career thus far. The former first overall pick has scored more than 400 goals and is currently on the verge of recording his 800th point. He clearly was the most valuable rental player available, so the Bruins were wise to obtain his services. With his scoring resume, Nash gives them a veteran winger who can easily slot into their top-six forward group.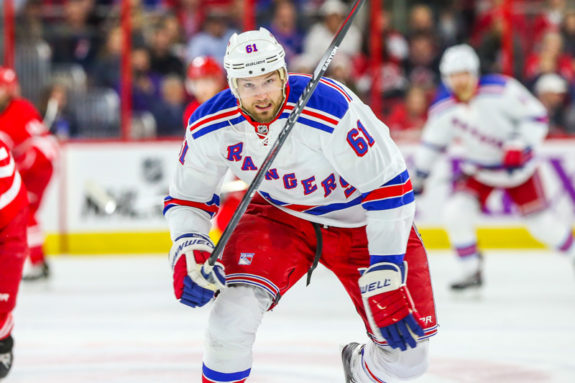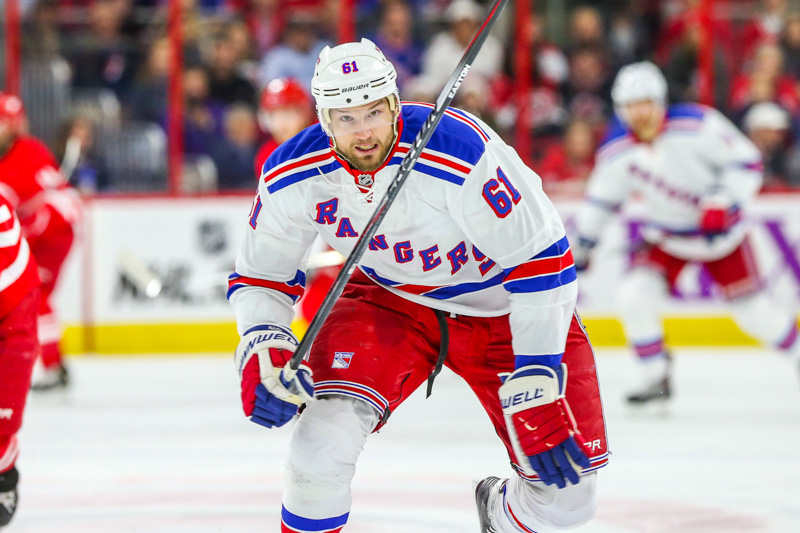 Yet, like all trades at the deadline, this is a trade that does come with some risks. If Nash does not perform at the level that the Bruins expect him to, this could end up being a dangerous trade. The last section of this season is extremely huge for the Bruins. If the Bruins end up losing more often, there definitely will be some fingers pointed at Nash, even if it is not fully justifiable.
Bruins Finally Get Their Winger
Throughout the entirety of this season, it was clear that the Bruins weakest element was their right wing. Spooner did a very solid job on the wing for them, but realistically, he would have been better off down the middle for the club. The deal for Nash gives them a player who has the ability to play on both sides of the wing. This is essential for their top-six and it was known the Bruins were going to acquire one this deadline period.
When Nash is on his game, he is one of the most dominant goal scorers in the league. He has hit the 40-goal plateau three times in his career, with the last time being in the 2014-15 season. Although his goal totals have been a bit lower since then, it is easy to believe that Nash may benefit from the change of scenery. This deal allows him the opportunity to not only play with a solid cast of teammates, but also a clean slate that he has desperately needed.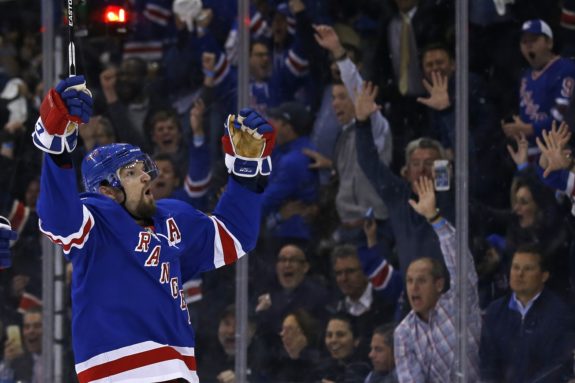 Besides Nash being an effective goal scorer, he also does come with a tenacious edge. Standing in at 6-foot-4 and over 200 pounds, this is a player who does not shy away from the physical side of the game. The Bruins are a hockey club that loves when their players possess this. It is the culture of their entire team's history. He may not be exactly like Patrick Maroon, but he still makes the Bruins more intimidating in the process.
Bye Bye Beleskey
The most positive part of the Bruins' subtractions in this deal is Beleskey. When Beleskey was signed by the Bruins back in the 2015 NHL offseason, he was expected to be the replacement of Milan Lucic. He had just come off a spectacular season with the Anaheim Ducks and became an integral piece of their core. Due to this and the cap-friendliness of the deal, it was deemed as one of the top signings by any team during that summer.
Besides Beleskey's first season with the club, this signing ended up becoming an absolute bust. Beleskey saw a rapid decline his offensive contributions and that ultimately led him to be a bottom-six forward and eventually, a healthy scratch. This season, the Bruins gave him the opportunity to redeem himself, but he managed to go pointless in fourteen games. Finally, the Bruins sent him down to Providence and even there he was not producing at a solid level. With that said, the likelihood of him ever making the Bruins' lineup again was minimal at best.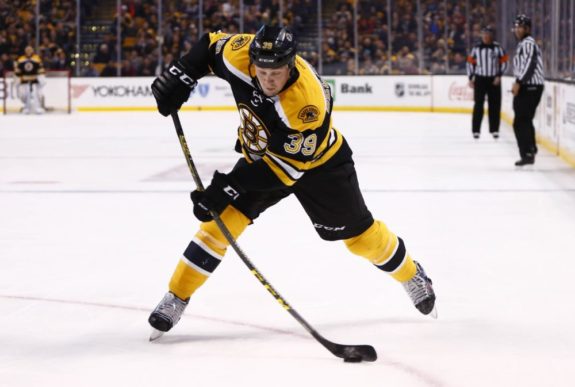 With the trade, the Bruins are still left with 50% of his cap hit, but this is still a blessing. It is not often that an NHL team is able to rid of an atrocious contract, especially in a deal for a player like Nash. The Bruins can finally somewhat move on from this abysmal contract and use the extra cash to get someone better in the future. At this point in time, anything would be an upgrade.
Is the First-Round Pick Overkill?
Any time a team parts with their first-round pick for a rental, there definitely is criticism. With the way prospects are being developed today, many teams are able to find future stars later in the draft. With that said, even with the Bruins being one of the top teams in the league, that pick can pack immense value. The Rangers were extremely fortunate to land this pick and it could end up being a significant positive toward their rebuilding phase.
With Nash being one of the top rentals available this deadline period, it is understandable why the Bruins would part ways with this pick. The Bruins currently have one of the best prospect systems in the entire NHL, so they were able to afford to rid themselves of it. We have seen the impact of young stars like Charlie McAvoy and Danton Heinen this season, but there are still more players waiting for their chances to play. The Bruins still have two former first-rounders Jakub Zboril and Zach Senyshyn, as well as Olympian, Ryan Donato.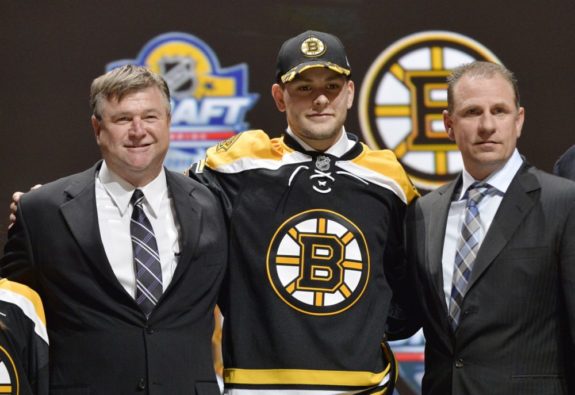 This part of the deal is definitely more positive for the Rangers, but not too much of a downfall for the Bruins. If the Rangers hit a home run with this pick, it will make many viewpoints of this trade change entirely. Yet, for now, this is simply a part of the deal that had to happen for the Bruins to try to win.
Why Spooner?
This is easily the most questionable part of this trade because Spooner has been having a fantastic season. He cemented himself as a legitimate top-six forward, while playing a position that was completely foreign to him. There was no doubt that they were going to move him from the wing, but a trade is utterly shocking. From a statistical standpoint, Spooner has only three fewer points than Nash, while playing in 21 fewer games. With that said, Spooner's points per game ratio exceeds Nash's by a fairly significant amount.
Spooner also could have been kept and put back on the Bruins' third line. Although Riley Nash, not to be confused with Rick, is having an outstanding season, he is better suited as a fourth liner. Spooner playing down the middle with two scorers in David Backes and Danton Heinen could have been extremely beneficial for their potential Stanley Cup run. Yet, they have now decided to move out one of their top playmaking forwards.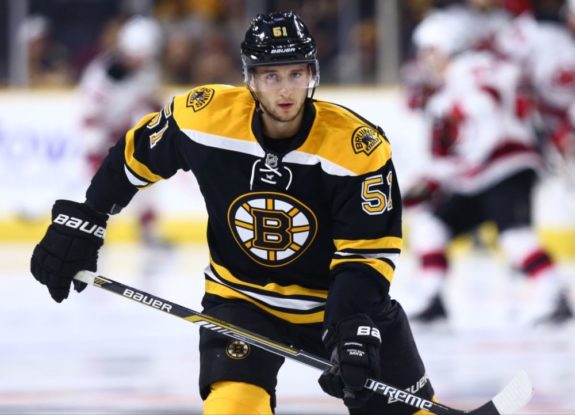 The Rangers were extremely fortunate to have Spooner be added on this deal. For a rebuilding squad, Spooner is the type of center that they should use to lead their offense. He may not be a first-line talent, but he is a young center who is still developing. Now that he has the opportunity to move back to his natural position, he will likely blossom offensively.
Verdict on the Nash Trade
At the end of the day, the Bruins have landed a very talented player who has the ability to play like a star. This is a trade that has a lot of potential to help them for the playoffs. Yet, there will be a lot of expectations put on the Nash. The price of acquiring him was very high, and even has the chance of being considered too high. Nash needs to be able to be the consistent scorer he was just a few seasons ago. From there, this could end up being a solid trade for the B's.
The Rangers have made an extremely positive move toward their rebuild and appear to be the early winners of the trade. Although they are taking in a bad contract with Beleskey, they also have acquired a young top-six forward, a defensive prospect, and a first-round pick. This is all for a 33-year old forward who has shown signs of struggling this season. No matter how well Nash does for the Bruins, they have secured great assets for a player who was going to be gone after this season regardless.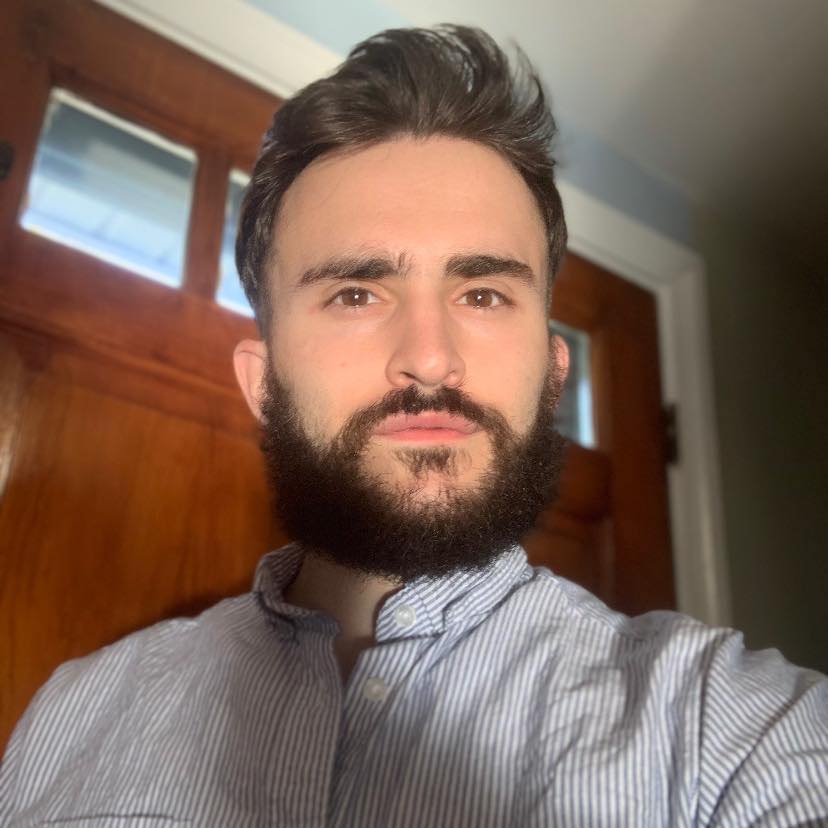 Michael DeRosa is a contributor who covers the Boston Bruins, Chicago Blackhawks, & Detroit Red Wings for The Hockey Writers. Since 2017, he's written and edited for numerous websites. Besides his work for THW, you can also find him on NHL Trade Rumors.