The Boston Bruins keep finding ways to win and this is ultimately why they will be buyers this trade deadline. The Bruins are an intriguing team to watch during this period because they already have solid depth on their roster. They made a small deal by acquiring Nick Holden from the New York Rangers, but it is easy to believe that this will not be the final move. The real question moving forward for the Bruins is if they want to make a bigger move. At this stage in time, it is not a necessity, but it could end up being beneficial. They have a real chance of being the best in the Eastern Conference so they should consider this.
There are a few talented rental players available at this present moment. When looking at the Bruins, it is fair to assume that they could roll with the roster they have. Yet, there are also minuscule areas in which they could improve. Defensively, they do have a fair amount of players who can slot into their top-six, but there is potential for upgrades. Yet, the biggest hole in the Bruins lineup is within their top-six forward group. Although they are performing at a high level, there is a bit of concern playing natural center Ryan Spooner on the wing. This is where the Bruins could look at the possibility of bringing in a top-notch rental player.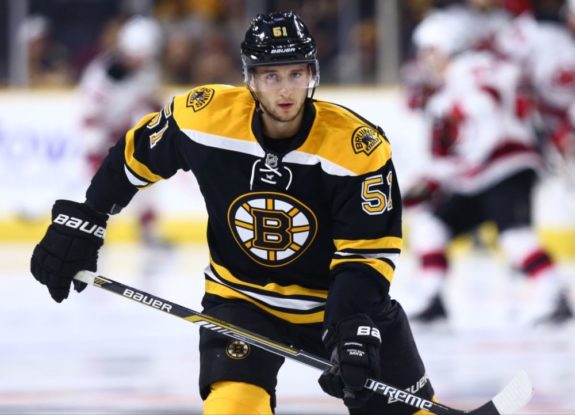 There is no player on the trading block that fits the Bruins' culture more than Patrick Maroon. Maroon started his career as a bottom-six power forward, but has blossomed into a goal scorer. Yet, even with his rise in offensive skill, he has kept his tenacious style of play and is still extremely challenging to play against. The Bruins are built on grit and toughness, so a potential trade for Maroon could be a solid option.
What Patrick Maroon Brings
Over the past few seasons, Maroon has seen his goal totals jump immensely. Although it is fair to assume that playing with Connor McDavid is a major factor behind this, Maroon deserves credit as well. His growth as a player is quite apparent and it is why he is one of the top rentals available. If Maroon were to be slotted onto a line with David Krejci, he will still be able to score at a high level. Although Krejci is not as dominant as McDavid, he still is a top-notch playmaker who helps others around him offensively.
Now, Maroon is not a player who will necessarily lead a team in scoring, but he would help the Bruins. This year's roster is playing exceptionally well, but they could add some toughness to protect their younger players. The Bruins have yet to find a replacement for Milan Lucic who plays with a similar style. Although it would be short-term, Maroon would be that guy. This would be an extremely favorable factor added to the Bruins. It would make them far more intimidating, both because of his grit and ability to score.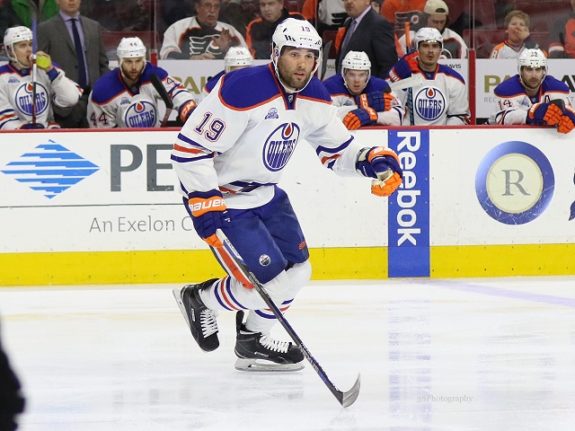 Most importantly, Maroon would give the Bruins far more to work with up front. As previously stated, the Bruins are currently using Spooner on his opposite wing. He is playing well, but realistically, he would benefit far more down the middle. Maroon could be used as a winger for their top-six and help fix this problem. Yet, he is a player who can fit anywhere in the lineup and still be very productive. With that said, he could drop to a third line role or even be used on the first line if the Bruins wanted to spread out their top scorers. Realistically, there is no wrong option for him.
Maroon's Value
Due to the fact that Maroon is one of the top rental forwards available, his price may come at a fairly high value. He is easily one of the top scorers available, but his physicality also plays a role in this. Realistically, the Oilers are going to ask for a decent amount for the veteran forward. For the Bruins to make a deal for him, they most likely would have to part with one of their better prospects and a second round pick. The Peter Chiarelli effect may also make the price for the Bruins a little higher, especially if there are still hard feelings.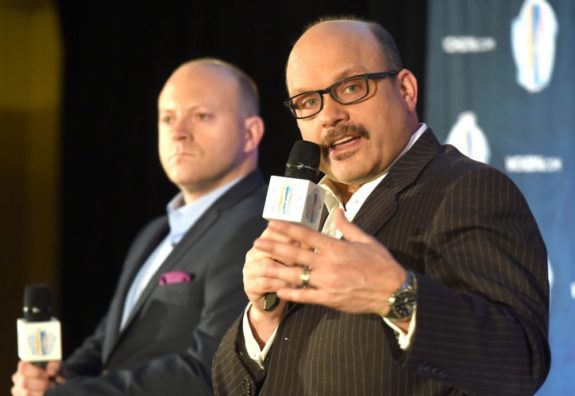 Realistically, there is no way that the Bruins will be willing to part with anyone on their current roster. Yet, if they wanted to rid of a prospect who may not fit into their system, it would make sense. The Bruins have blossomed into one of the best teams in the entire league, so it may be time for them to try to win. A prospect such as Peter Cehlarik may be someone they could end up looking to move for a deal. He is a solid player, but someone who simply may not have a spot in the Bruins' top-six in the future.
Maroon to Boston?
If the Bruins play their cards right, Maroon very well could end up in Boston. He is the rental that best fits the squad's needs. There is no question that the Bruins are going to be on the hunt for another winger and their interest in him is known. Maroon's price may be a bit high, but if they can avoid ridding of a top prospect, this is a deal they should make. The Bruins have always been fairly aggressive as buyers at the trade deadline. They were willing to bring in-depth last year when they were a bubble team, so this should not change as legitimate contenders.
If Maroon can adapt to the opposite wing or a potential top-nine role, it would be a brilliant move. He has spent stints of his career as a bottom-six forward, so he most likely would not have an issue anywhere he is put. The major concern for acquiring him is the possibility that it hurts team chemistry. Deadlines deals sometimes can have a tendency to do that. Yet, with Maroon being such a Bruins-type player, this is a gamble that they should genuinely consider.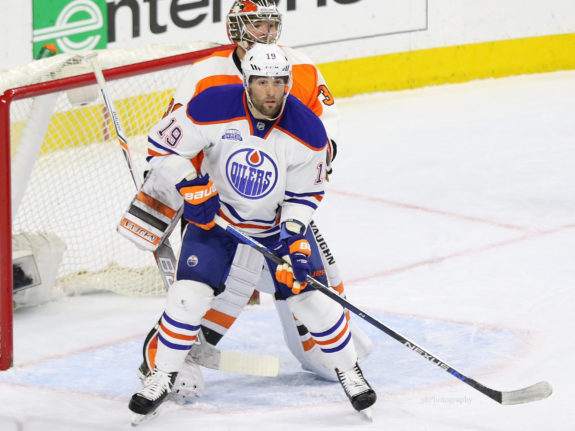 At the end of the day, the Bruins can go with either decision. They already are an excellent team this year, but the extra help through Maroon could enhance their skill even more.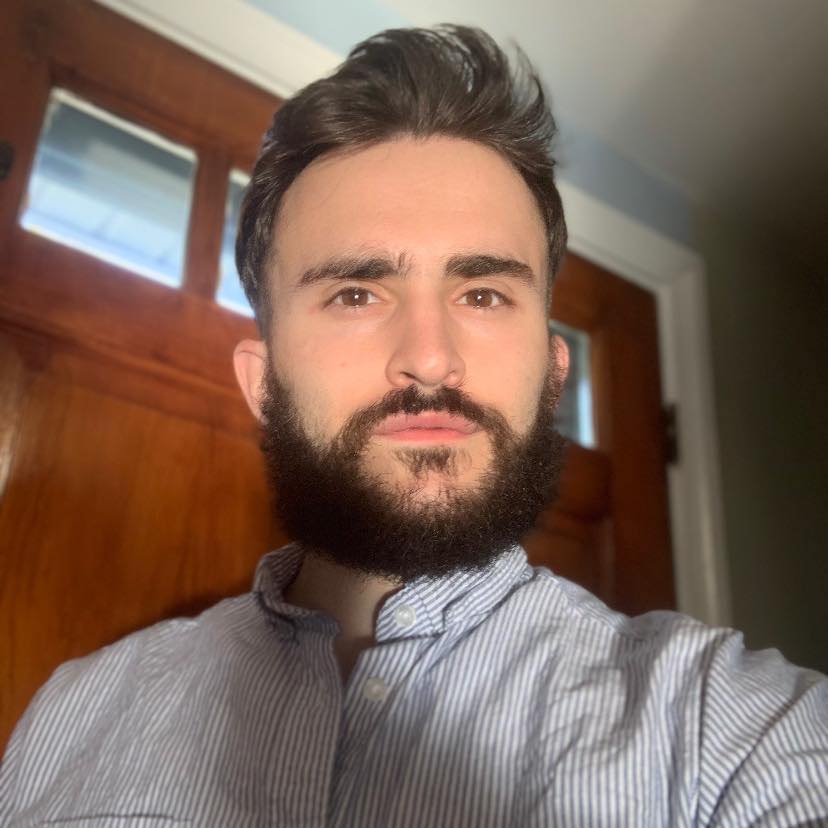 Michael DeRosa is a contributor who covers the Boston Bruins, Chicago Blackhawks, & Detroit Red Wings for The Hockey Writers. Since 2017, he's written and edited for numerous websites. Besides his work for THW, you can also find him on NHL Trade Rumors.