If the 2018-19 Montreal Canadiens were a soap opera they'd probably be The Young and the Restless. Well, the Habs would be "the young" and their fans "the restless," following a largely unsuccessful last few seasons.
The Habs have missed the playoffs in two of the last three years, got upset in the first round in the other and the prospects for this coming campaign aren't exactly promising. Fans still have a lot to look forward to though, namely how the following storylines play out in 2018-19:
5) Kotkaniemi and the Young Guns
The spotlight is on 2018 first-round pick Jesperi Kotkaniemi, but not just relative to whether he turns into that elusive No. 1 center the Habs have been looking for over the last few decades. The big question in the weeks ahead is whether or not he will make the team out of training camp.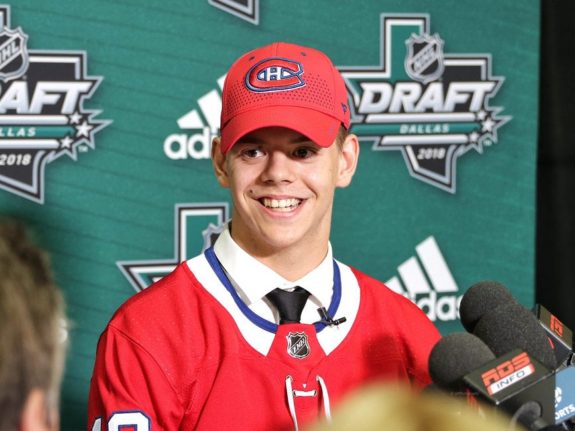 It's of course unlikely Kotkaniemi makes the team on a permanent basis as an 18-year-old. The general consensus has always been that he needs a few years to develop before he's ready for prime time. However, neither general manager Marc Bergevin nor owner Geoff Molson have ruled it out. So, in all likelihood, he stays for nine games before the Habs eat the first year of his entry-level contract and that will be all for now.
Beyond Kotkaniemi, the Habs' developmental system got an overhaul over the summer when Joel Bouchard replaced Sylvain Lefebvre as head coach of the Laval Rocket in the American Hockey League. Dominique Ducharme also took over as an assistant coach under Claude Julien.
One criticism of the Bergevin regime thus far is how the team's prospects have fared under Julien and his predecessor Michel Therrien, so many fans will keep an eye on that situation moving forward. As Bouchard and Ducharme have impressive junior-hockey pedigrees, it will be interesting to see how much of a chance the younger Habs get in the NHL and then on the ice once they're promoted. That means eyes on the likes of Nikita Scherbak and Michael McCarron among others.
4) Domi vs. Galchenyuk
Speaking of young players, the Habs switched out one of them in Alex Galchenyuk for an even-younger Max Domi. The trade received mixed reaction, with its critics citing Domi's dwindling goal total over the last few seasons and reports that Galchenyuk will finally be given a lasting shot at center with the Arizona Coyotes.
Chayka on Galchenyuk: "He's has success playing the center position. … I don't think we'd make this trade if we didn't think he had the ability to play center."

— Stephen Whyno (@SWhyno) June 16, 2018
While it's odd to suggest another team's player will dominate Habs narratives next season, the same thing happened last year after Mikhail Sergachev got traded for Jonathan Drouin. The Tampa Bay Lightning then got declared early, but non-definitive winners in that deal.
So, all eyes will be on Galchenyuk to see how he performs as a center. If he fares about as well as he did to start the 2016-17 season, with 23 points in 24 games (before an injury derailed his scorching start), you have to believe the trade will be seen as a further indictment of Bergevin's talents, regardless of how Domi, who's primarily a winger, fares in a Habs uniform.
Don't believe me? Consider how Shea Weber has been relatively lights-out for the Habs (when healthy), and we're still talking about P.K. Subban as a Nashville Predator. This storyline's got legs.
3) How Will Price Rebound Without Weber?
Last season was one to forget for goaltender Carey Price. His 3.11 goals-against average and .900 save percentage were the worst marks of his career, meaning the pressure is definitely on him to rebound, doubly so as his $10.5 million-per-year deal kicks in this coming season.
He'll unfortunately have to do it without Weber in front of him for the first few months at least. Out until December following knee surgery, Weber legitimizes a defensive corps that is unproven at best without him. It also hasn't improved since last year, unless you count the individual years of experience guys like Victor Mete and Noah Juulsen gained.
Considering Mete and Juulsen scored seven and three points respectively last season, it's both hard and unfair to expect miracles from an offensive standpoint, anyway. That was one of the main criticisms of the team's defense, though: a general inability to contribute at the other end of the ice, meaning Price may be forced to help the Habs win low-scoring games, just as fans had grown accustomed to seeing from him earlier in his career.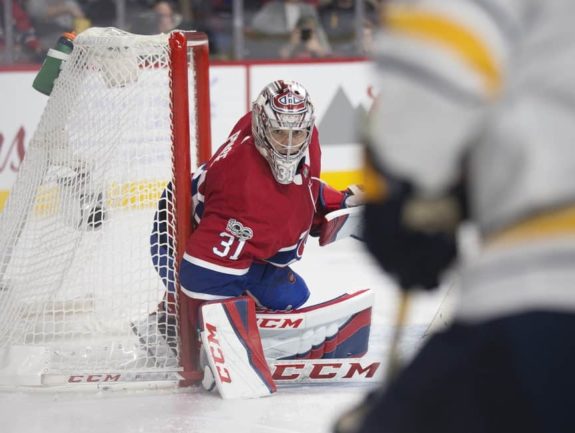 So, maybe not the nostalgia fans of a team that has won a league-leading 24 Stanley Cups had been hoping for. It wouldn't make the feat any less impressive on Price's part, as he just turned 31 and is a few years removed from his Hart Memorial and Vezina Trophy wins. It would actually be all the more impressive this time around.
2) The Pacioretty Trade Watch
It's more about "when" than "if" Max Pacioretty gets traded. Speculation has run rampant that he's on his way out of town, dating back to last season, which didn't go well for the perennial 30-goal scorer. He notched just 17 in 64 games.
Combine that decline in production with the fact he only has a single year left on his team-friendly $4.5 million-per-year deal and will likely be looking for a sizable raise next summer. It amounts to a market for his services that might understandably be less than enthusiastic at giving up anything of significant value in return. Plus, Pacioretty's already helped nix one alleged trade that had been in the works with the Los Angeles Kings.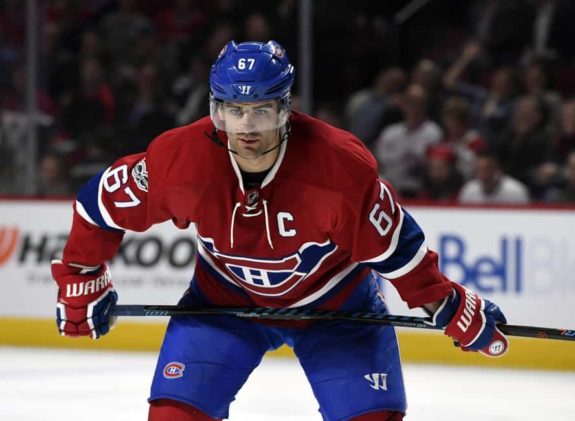 As a result, there's every reason to believe Bergevin will be forced to take fifty cents on the dollar (if that), as it's inconceivable the two sides work it out now following reports the Habs won't negotiate an extension with Pacioretty. At this point, fans are just wondering if Pacioretty will make it to the first game of the season in a Habs uniform, and, if he does, whether he'll still be captain.
1) Will the Habs Lose for Hughes?
The signs are there: The Habs just finished 28th in the NHL. No drastic improvements were made during free agency or via trade. Weber is out for the first few months of the season. The top prospect available at next year's draft, Jack Hughes, is projected to be a generational talent down the middle, which, of course, is what the Habs need more than anything.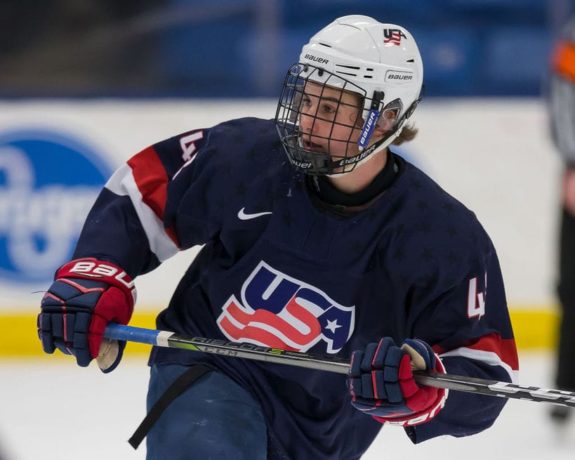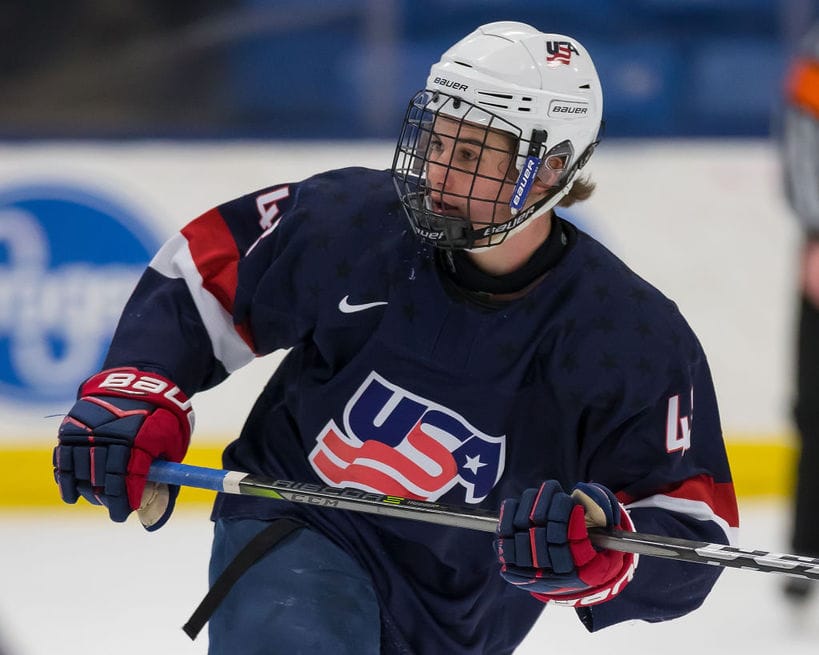 Add it all up and objectively speaking, the Habs can't realistically hope to compete in 2018-19. And, yet, both Bergevin and Molson have openly declared their intentions to make the playoffs.
It has pretty much all the makings of a will-they-or-won't-they plot device, with the one difference being a healthier future for the franchise if they don't. Plus, a Molson-Bergevin bromance probably isn't long for this world anyway, as one of them could conceivably be gone relatively soon.
This may very well play out similarly to what transpired a few seasons ago in the lead-up to the Connor McDavid draft, when Buffalo Sabres fans embraced the tank. Here's hoping the ending to this story is slightly different.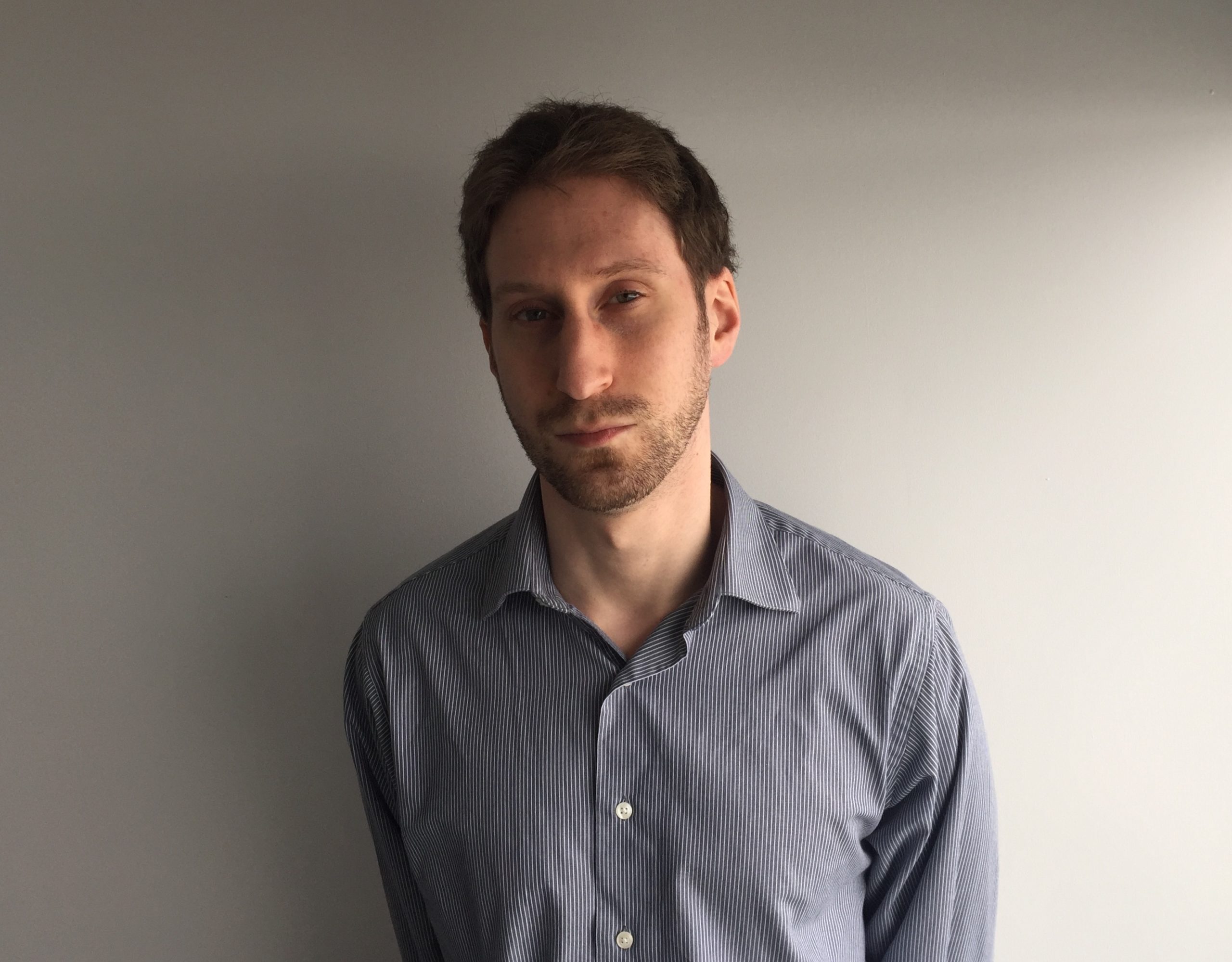 After 10 years of writing hockey, Ryan decided it was as good a time as any to actually join The Hockey Writers for the 2014-15 season. Having appeared as a guest on such programs as CBC Radio One's Daybreak, Ryan has also written for the Montreal Gazette and Bleacher Report and worked for the NHL itself and his hometown Montreal Canadiens. He currently writes about all things Habs for THW, with it being a career highlight for him to have covered the 2021 Stanley Cup Final as a credentialed member of the press.