The 2023 NHL Entry Draft is approaching, and the Montreal Canadiens are poised to be major players in the draft outcome for many teams. The Habs hold the fifth overall pick and it is there that the draft begins to get interesting as their pick is where the draft boards start to diverge, and the Habs' choice will create a ripple effect, affecting the draft strategies of some teams.

Here are five things that Canadiens fans will want to have answered or completed at the draft.  
Canadiens Look to Offload 
General manager (GM) Kent Hughes will be active on the trade front as he tries to offload veterans and make way for the youth coming up the ranks. During the season, the Canadiens were asking for a first-round pick as part of a package for Joel Edmundson, but that price may drop if a team is willing to take the full cap hit.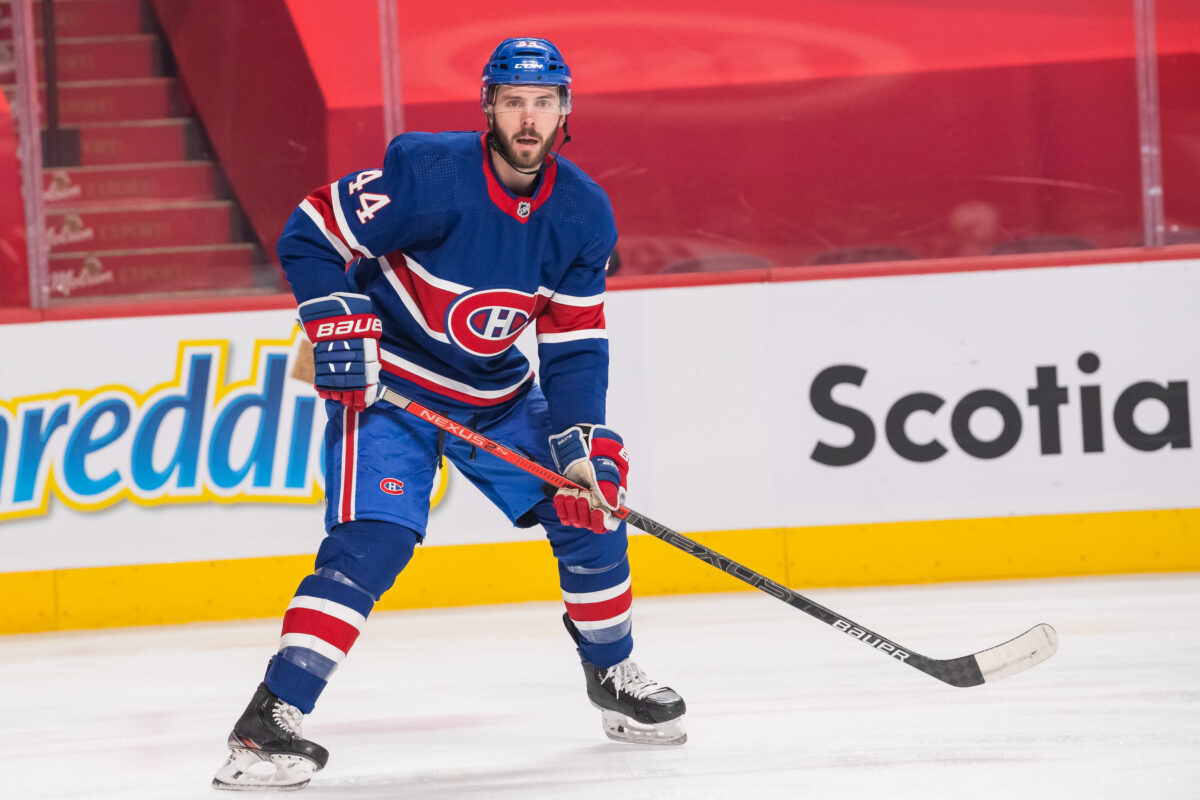 Several teams are on the lookout for veteran defensemen, and many of those teams could be interested in Edmundson. He is in the last year of his contract which pays him $3.5 million and has a 10-team no-trade list as part of his contract. This is why there is a high likelihood he will be the one moved well before anyone takes on Mike Hoffman and his final year paying him $4.5 million. 
Canadiens' Two Firsts 
The last time the Canadiens had two first-round picks in back-to-back drafts was in 2000 and 2001 where they selected Ron Hainsey and Marcel Hossa in 2000, and Mike Komisarek and Alexander Perezhogin in 2001. Those four picks produced two regular NHL defensemen, one who was a long time second pairing defender (Hainsey), and another who had a great start to his career (Komisarek), but nosedived once he was no longer paired with a perennial All-Star. The Canadiens cannot afford to allow history to repeat itself. In those cases, there was only one top-ten pick, in the current case, there are two. Hughes can't afford to have a miss with those top selections. 
Michkov is a Mystery 
There is no shortage of debate among Canadiens fans centered around Matvei Michkov. Debating if they would, or even should select him at fifth overall. Over the months leading up to the draft, the fan base has been sharply divided and there has been no shortage of analysis on what kind of player Michkov is, what kind of person he is, and more. A long list of reasons can be made in favor of, or against, selecting the young Russian. The biggest one against is the risk involved in selecting a player this high with so many unknowns. Hands up to anyone who has spoken to him or watched him play live this season. That's right, those hands are exceedingly rare.
Related: Montreal Canadiens 2023 Draft Coverage
---
Latest News & Highlights
---
Another is that the Canadiens already have a player of this type in the system. An undersized winger who had supposed skating issues, and a lack of defensive play but a tantalizing ability to score. Cole Caufield can be used as an example of a gamble on that type of player paying off, but what are the odds it pays off again? With Montreal having an opportunity to draft fifth overall this year, it is likely Hughes will have some risk aversion and avoid gambling on such a high pick. The Habs can't afford to miss out on a franchise player, which is why they will be very detailed in their assessment of the young Russian if they select him. 
Habs Won't Overpay for Dubois 
According to Journal de Montreal Marc De Foy, Hughes has not yet submitted an attractive enough offer to convince Winnipeg Jets GM Kevin Cheveldayoff to part with Pierre-Luc Dubois. Using the fifth overall pick would almost certainly guarantee Dubois becomes a Canadien, but Hughes will not spend that much. With that pick, he will be able to add a highly talented prospect. According to several scouts, the top five to eight prospects this year have the potential to become better players in the future than Juraj Slafkovsky, the first pick from last year.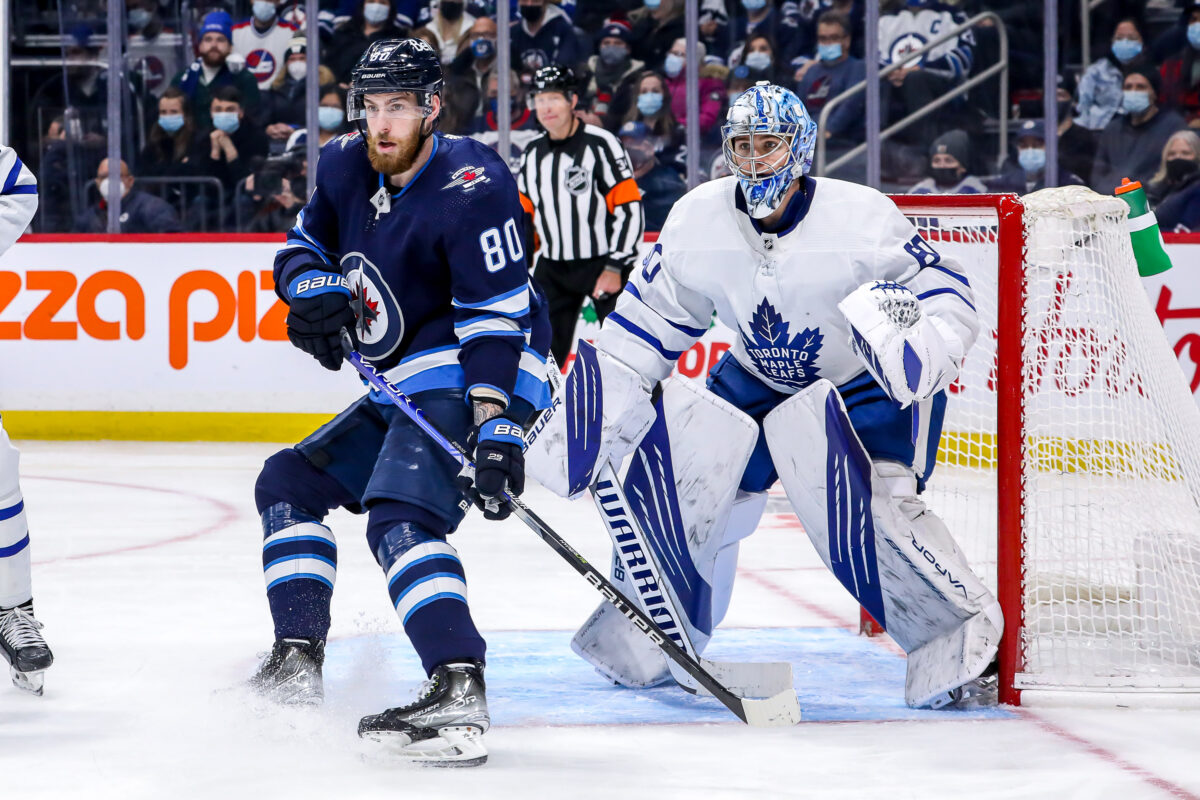 Yes, Dubois is only 25 years old, has three 60-plus seasons, has a large frame (6-foot-2, 205 pounds), and can play center. But there is one problem, he's made it clear he wants to leave Winnipeg and his agent has said that his destination of choice is Montreal. Given all of that, Hughes is correct in not being forced to overpay in a sign-and-trade scenario. If Dubois truly wants to play in Montreal, he will sign a fair offer in the neighborhood of his contract demands with the Canadiens. This would force Winnipeg's hand in the trade and lower the return necessary to get the center in a Habs sweater.
Canadiens Looking for Fireworks 
Hughes has available cap space and one contract retention spot he can use before July 1. This could allow him the leeway to take on a cap dump at the draft table. He will also need to offload a contract or two to make space for the youth in the future.
Hughes will be very busy and looking to put on a show for the fans. But this isn't due to being a showman, which he can be, but more because of necessity. As mentioned, there is a need to make moves. He especially needs to make deals to help him progress with the rebuild. Even though his plan has been well executed thus far, it may take be worth speeding up as the fan base has already shown signs of growing impatient. So, a key move here and there where he takes a gamble on a player like he did with Kirby Dach, is necessary. For that reason, the expectation is Hughes will be at the center of much of the excitement expected at the NHL Draft.
---
---