In this week's edition of Montreal Canadiens news and rumors, general manager Marc Bergevin signs veterans Michael Frolik and Corey Perry to one-year deals, Habs' prospects are off to a solid start at the World Juniors, the NHL has released its 2020-21 season schedule, and Bell will be the Canadiens' official helmet sponsor this year.
Corey Perry Signs With Montreal
Former Hart and Maurice Richard Trophy winner Corey Perry has signed a one-year, one-way contract with a value of $750,000.
The 35-year-old played 57 games with the Dallas Stars last season, registering 21 points and serving 70 penalty minutes. He also put up five goals and four assists during the Stars' run to the Stanley Cup Final in 2019-20.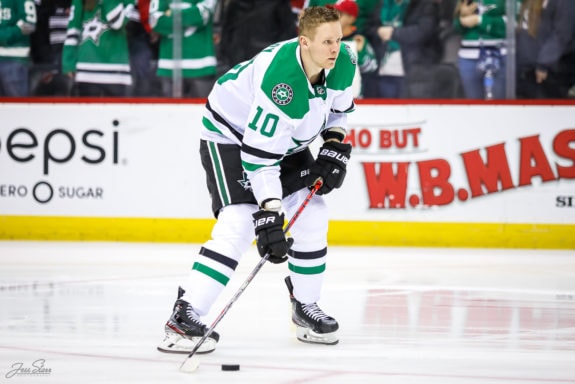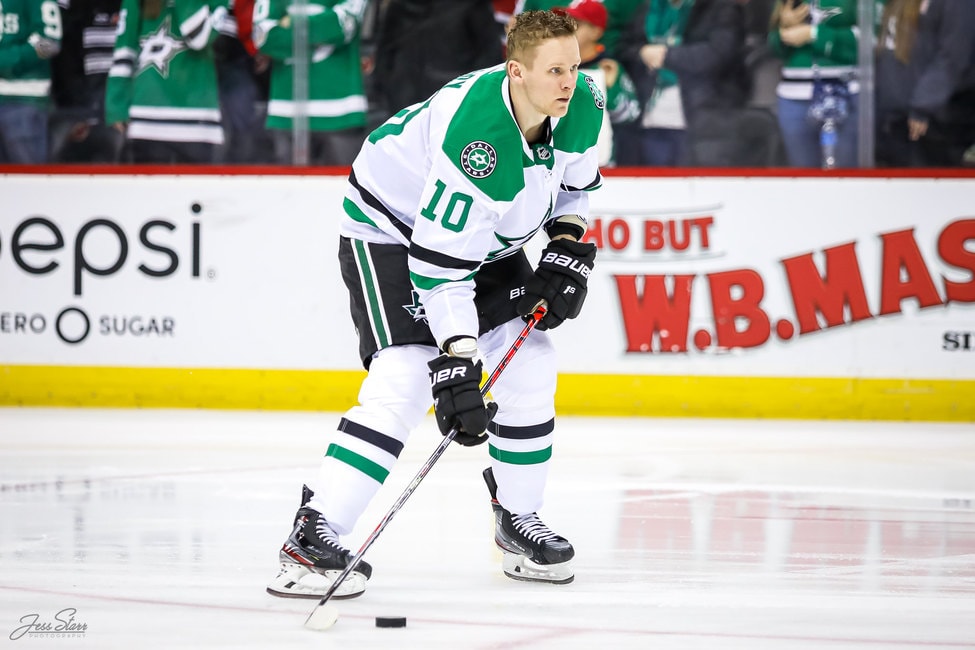 Perry won the Stanley Cup in 2007 with the Anaheim Ducks and was awarded the Maurice Richard and Hart trophies in 2010-11. He's also a two-time Olympic gold medalist with Team Canada.
Perry brings leadership and grit to the Canadiens, an element they have been missing. Plus, he has a knack for scoring important goals. He'll the Habs even tougher to play against. Considering his previous moves this offseason, Bergevin is clearly loading up for what he hopes is a successful shortened regular season and a deep postseason run in 2020-21.     
Michael Frolik Joins the Canadiens
Earlier this week, Bergevin once again added to his forward depth by signing 12-year NHL veteran Michael Frolik to a one-year, one-way contract worth $750,000.
Related: Canadiens Add Frolik as Affordable 13th Forward
The 32-year-old has put up 159 goals and added 225 assists in 850 NHL career games. He adds yet another championship ring to the roster having won the Stanley Cup with the Chicago Blackhawks in 2013. He contributed 10 points to that memorable playoff run.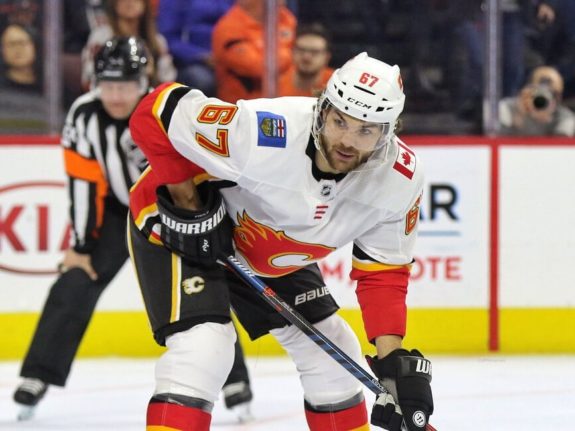 Frolik tallied 14 points in 57 games last season with the Calgary Flames and Buffalo Sabres. He gives head coach Claude Julien another reliable veteran option up front for his bottom two lines and he will likely battle for the final forward spots with Jake Evans, Perry, Ryan Poehling and Jordan Weal. He's also a good option for the taxi squad considering Montreal's salary cap situation.   
Frolik and the Canadiens aren't a surprising match given that he spends most of the offseason training in Montreal. 
Habs' Prospects Make Strong First Impression at World Juniors
It hasn't taken long for the Canadiens' trio of prospects competing in the 2021 IIHF World Junior Championship to leave their mark.
Related: Canadiens' Prospects to Watch at the 2021 World Juniors
Kaiden Guhle, Montreal's first-round pick in the 2020 NHL Draft, opened the scoring for Canada in their first tournament game on Saturday, a 16-2 romp over Germany. The defenseman finished the contest with 18 minutes of ice time and a plus-4 rating. He was equally strong in Canada's win over Slovakia on Sunday night.
Meanwhile, Jan Mysak, who was named captain of the Czech Republic's WJC squad, scored his team's only goal in a 6-1 loss to Sweden in their tournament opener. He was named Player of the Game for the Czechs. In their second game, Mysak and the Czechs pulled off an impressive 2-0 upset victory over Russia.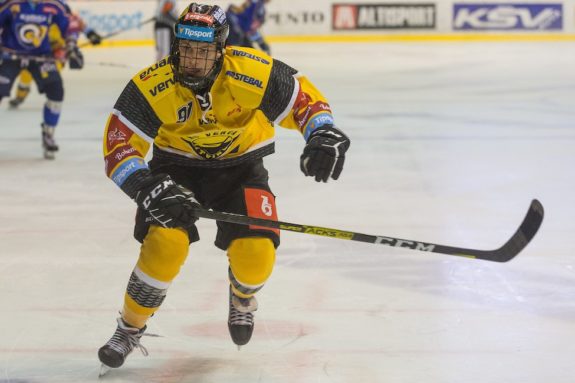 After turning heads with an impressive two-goal performance in Team USA's exhibition win against Finland, Cole Caufield, who is serving as an alternate captain, has put up an assist in the United States' first two games which have resulted in one win and one loss.
2020-21 Season Schedule
We are just a few weeks away from the return of NHL hockey and all 31 teams now have their 56-game schedule for the 2020-21 season.
The Canadiens will begin their campaign in the North Division, which features all seven Canadian teams, with a six-game road trip, including their season opener on January 13 against the Toronto Maple Leafs. They will play the Leafs and Ottawa Senators a total of ten times each and each of the four Canadian teams out west nine times.
Montreal's schedule also features nine sets of back-to-back games. The Habs enter 2020-21 with a 28-11-8 record against their six Canadian rivals over the past three seasons, an indication that they should be a major factor in the newly formed division north of the border. The best news is that it appears the league has received approval from the provincial governments to play the games in Canada in each team's home building.
It will be great to have hockey back at the Bell Centre even though the players will miss playing in front of 21,000 fans every night.
Bell Unveiled as Canadiens' Official Helmet Sponsor
The Canadiens announced that Bell will be the team's official helmet sponsor for the 2020-21 season, the first official helmet sponsorship by a Canadian company.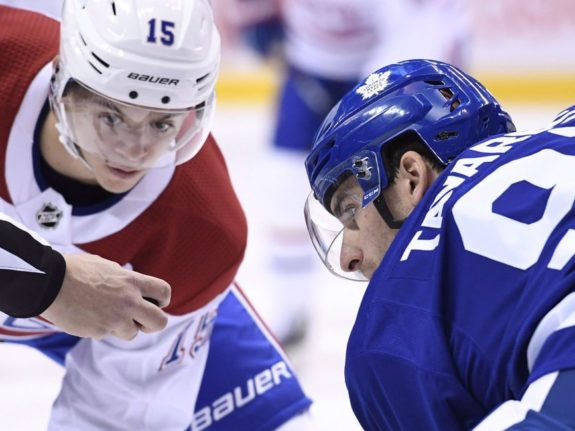 The season-long sponsorship will see the Canadiens sport a Bell logo on the left and right sides of their helmets for home and away games and practices. This new partnership further solidifies Bell's longstanding relationship with the Canadiens, which of course includes the naming rights for the team's home arena, the Bell Centre.
The NHL recently permitted helmet sponsorships as a way for teams to bring in additional revenue during these trying COVID-19 times.
What's Next for the Canadiens?
It's hard to believe that training camps for the 2020-21 season open in less than a week, but excitement is really starting to build now that players have started arriving in Montreal to prepare.
Perhaps even harder to believe is that the Canadiens will be playing their archrivals from Toronto in less than three weeks in a game that counts for points in the standings which means we'll finally be able to see the Habs' much talked about new and improved lineup in action.  
---
---