Despite rumours to the contrary, Tomas Plekanec has likely played his last game for the Montreal Canadiens. It's painful to see his regular season games played total sitting at 998. A player of his calibre deserves to have played 1,000 NHL games. It's a badge of honour that tells fans you survived training camps, played through injuries, and managed to convince your coach you were worth taking a faceoff for at least a dozen or more years.
Among several hundred players who played centre for the Habs, Plekanec ranks sixth in points behind Jean Beliveau, Henri Richard, Jacques Lemaire, Saku Koivu, and Elmer Lach. You'd be hard-pressed to find a loyal fan who wouldn't speak of these names positively.
Plekanec was the last great centre selected by the Canadiens in the NHL draft. In 2001, he was chosen in the third round, 71st overall. A kid from Kladno in the Czech Republic, he followed in the footsteps of locals Michal Pivonka and Jaromir Jagr and played his first games for the Habs during the 2003-04 season. In the 2005-06 season, he secured a regular position with the team and would be a fixture in the lineup for the next 14 years.
His Habs Legacy
There is no question the greatest failure of the Canadiens' front office in the past fifteen years has been the inability to find a top centre. Since drafting Plekanec, their next most productive player at that position was Maxime Lapierre, a journeyman NHLer who played for five teams before crossing the ocean to play in the Swiss-A league. He scored 42 of his 65 career goals with the Habs.
Mikhail Grabovski managed 125 career goals, but only 3 with the team that drafted him. The remaining centres, among them once promising prospects like Ryan White and Kyle Chipchura, managed to score ten goals combined. While David Desharnais, a fixture on the team for several years, was not drafted.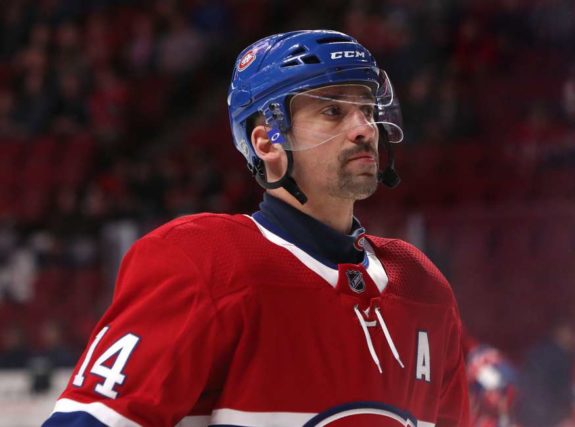 It's frustrating to read comments on social media that have more to do with Plekanec's personal grooming than his abilities as a player. For more than a decade, he was one of the best two-way centres in the NHL, skilled on the power play and the penalty kill, and was a renowned faceoff man. At his peak, he stole pucks, scored shorthanded goals and often won games with last-minute heroics in the third period or in overtime. Moreover, he frustrated a who's who of top forwards in the NHL by forechecking, blocking shots, and rarely being out of position.
Why His Defensive Were Important?
The Canadiens' last 40-goal scorer, Vincent Damphousse, managed this feat in the 1993-94 season a year after their last Stanley Cup win. The team has only managed to place one player, Alexei Kovalev, among the top ten NHL scorers since that time. This year, Brendan Gallagher led the team with 54 points, good for 95th in the league.
The team may have decided that offense was not a priority years ago, and they've taken painstaking steps to build around a good goaltender, strong defensemen and solid two-way forwards. In this environment Plekanec was king, flourishing in tight, low-scoring games that were fairly commonplace.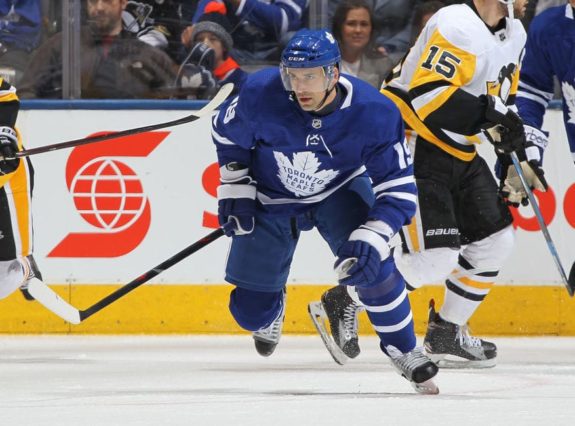 When the Canadiens traded Plekanec to the Toronto Maple Leafs in February, his departure was a relief to many. True, his offensive decline was evident; he no longer approached the 20-goal plateau, a feat managed seven times in nine seasons. While still a shutdown centre, he no longer logged minutes on the top two lines and was rarely used on the power play. Fans scoffed at his large salary, forgetting that the effects of age do not kick in like a long-term contract — they are highly unpredictable.
The Habs Continue to Have Problems at Centre
The end of the Plekanec era is an opportunity for the Canadiens to reassess their needs at centre. Their experiments with Alex Galchenyuk and Jonathan Drouin are short-term solutions seemingly meant to satisfy the local fans and media. Both players are enormously talented puck handlers but are playing out of position and Galchenyuk, in particular, has been reluctant to adapt to the 200-foot game. Both would likely flourish by remaining as wingers.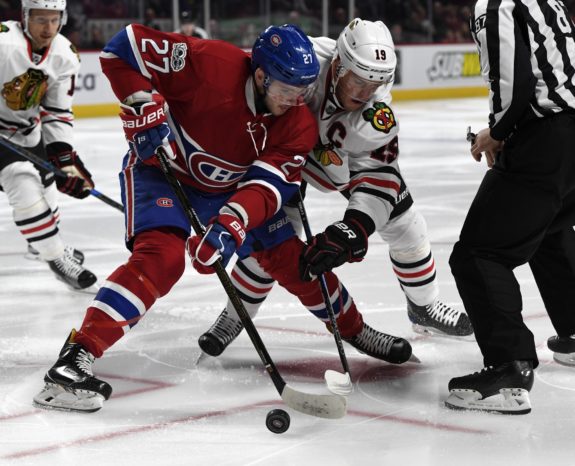 Michael McCarron was wishful thinking. Drafted as a potential big centre in 2013, he's become a prime example of how quickly the game has changed in just a few years. At that time, there were other big, power forwards and McCarron's obvious skating deficiencies were considered something he could improve on. There was hope that he could develop into the kind of centre that would address the Canadiens' lack of size.  In the 'smurf' era, the Habs were easy to move off the puck and had a more difficult time defending themselves.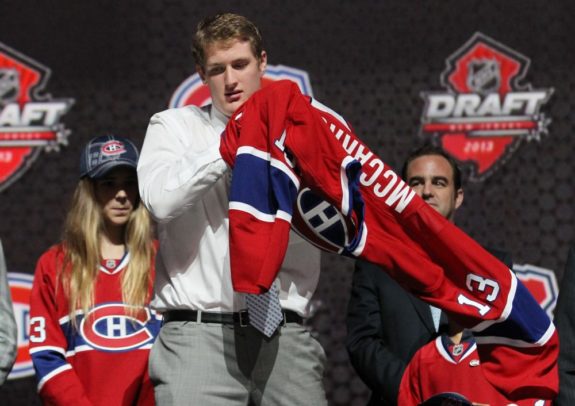 Five years later McCarron has not matured into anything more than an occasional fourth line centre and a somewhat competent fighter. When he drops the gloves, he looks like a player from another era. Realistically, the Habs should quietly save face and trade him while he retains some value, although he seems more suited to a career in the AHL or given his college education, a position in sports management.
Looking to the Future
In the past two years, the Canadiens have drafted centres Ryan Poehling, Joni Ikonen, and Willam Bitten. All three are continuing to develop and will likely be invited to training camp in September. The team requires a plan for their long term development. Hiring Joel Bouchard as coach of the Laval Rocket will help, as he has been successful working with young players. He was also a part of the local media and understands the pressure they can exert on prospects. Unfortunately, like GM Marc Bergevin and head coach Claude Julien, Bouchard's playing experience was as a defenseman who stopped centres instead of playing alongside them.
He might not look as good in a suit as he does in his signature turtleneck, but Tomas Plekanec should be the latest in a long line of Habs' player alumni to have a job with the organization. He wants to return to Montreal and is loyal to the team. I have no doubt he would make a solid contribution in developing and mentoring talent at his old position. It's certainly worth a try.