The Montreal Canadiens' prospect pool is one of the NHL's best for a reason… well, many reasons actually. Habs fans will get to see those reasons in action at the upcoming 2023 Prospects Challenge tournament, the team's 2023 rookie camp roster having just been announced.
Related: The NHL's Best Farm Systems Ranked – 2023-24 Preseason Update
Ty Smilanic, the prospect the Canadiens acquired from the Florida Panthers in the Ben Chiarot trade a few seasons ago, is earning the early headlines, as a relatively surprise attendee at camp, starting Sep. 13. However, objectively speaking he's actually far from one of the one of the most fascinating names to keep an eye out for at this year's camp.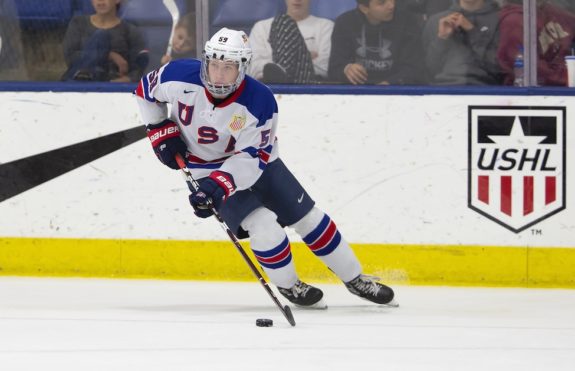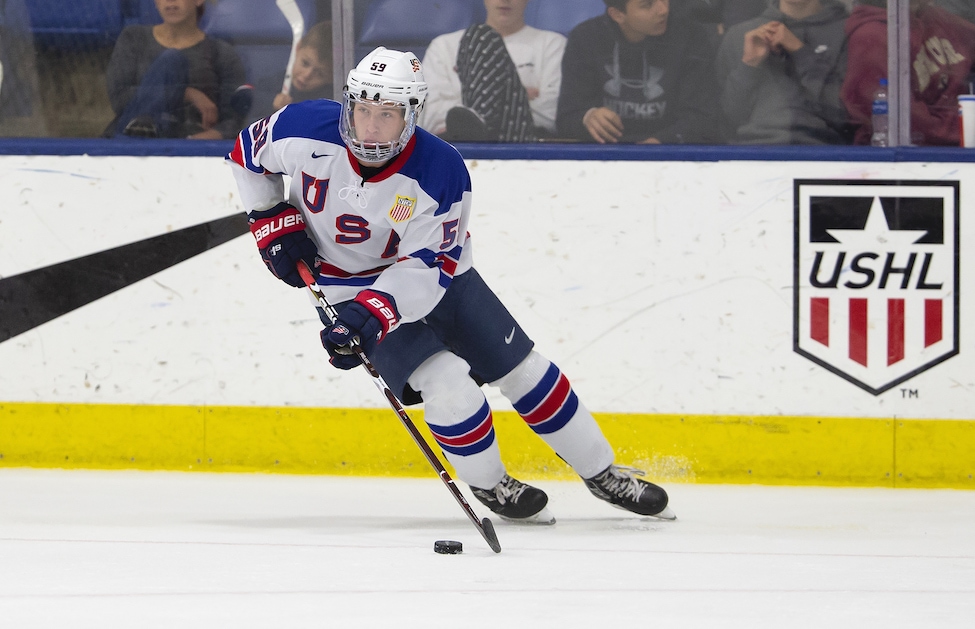 It all bodes well for the camp's level of entertainment value, as fans look to the ice to see how the team's potential players of tomorrow are developing. In increasing order of intrigue, here are the top five prospects to watch specifically:
5. Florian Xhekaj (LW)
There are most definitely prospects with higher ceilings set to appear at camp than Florian Xhekaj who didn't make this list. See, for just two examples, Logan Mailloux and Joshua Roy. However current Canadiens defenseman Arber Xhekaj's younger brother gets the nod instead. It's for that one reason… and how Nick Bobrov, the Canadiens' co-director of amateur scouting, called him "the unicorn" in staff meetings before the 2023 NHL Entry Draft.
Taken at No. 101, Xhekaj was hopefully referred to as such as someone who projects as tough, bigger player (6-foot-2, now 175 pounds) who can maybe also score with some regularity (and not a mythical animal who shoots rainbows out of its eyes). Of course, having scored just 25 points in 68 games with the Hamilton Bulldogs in the Ontario Hockey League last season, Xhekaj still has a lot to prove on that front. So, Xhekaj makes the list mainly out of curiosity, but that's undeniably the currency du jour at an event like this.
4. Sean Farrell (LW)
Players like Roy and Mailloux failing to make the cut here will raise eyebrows. However, it's because they're both players with whom fans are already familiar who are likelier than not on the outside looking in as far as the team's final roster goes. While both points are technically true of someone like Sean Farrell too, he's already gotten in NHL games.

Farrell played six games late last season after leaving college to be exact. It's not enough to disqualify him from Calder Memorial Trophy contention (at least in theory), making him one of the few Canadiens rookies who could conceivably make an impact this season.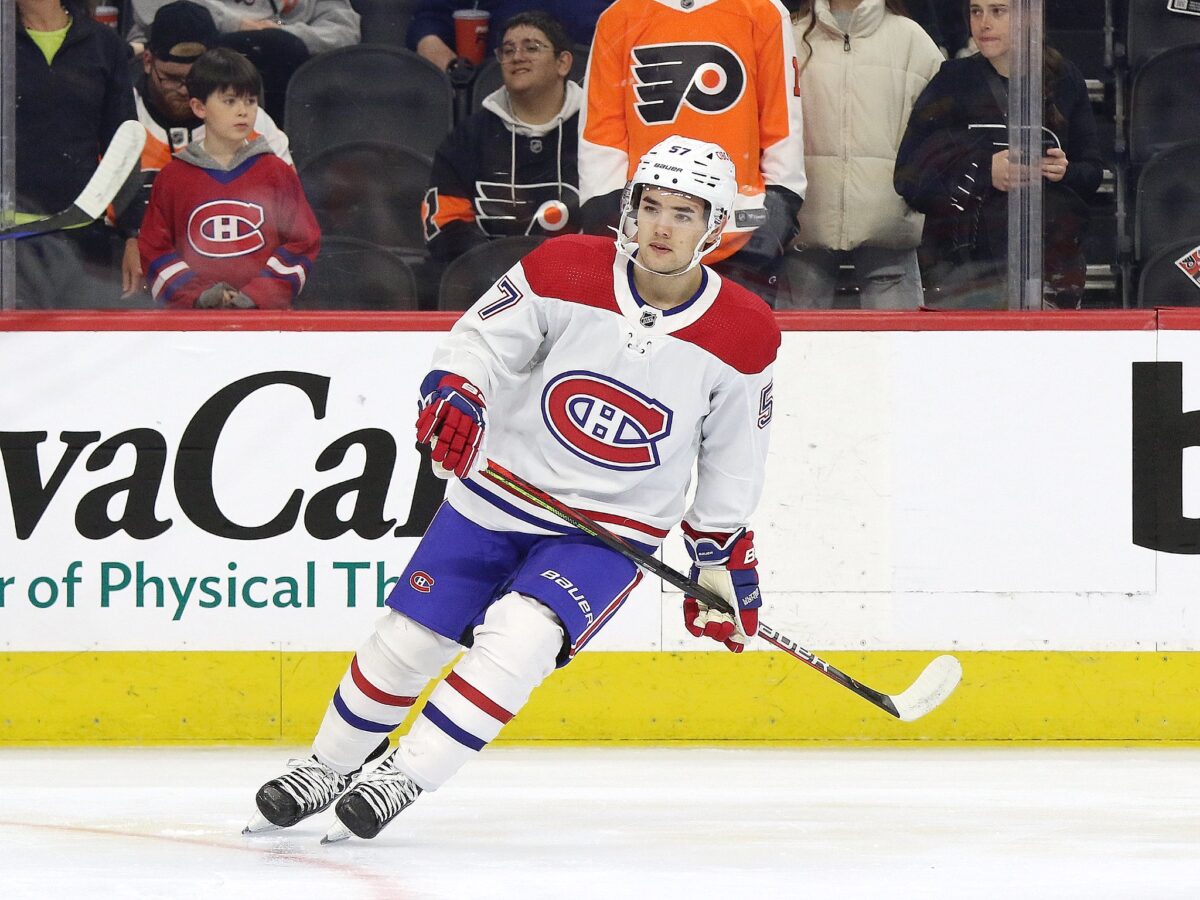 With that in mind Farrell could make a push for ice time, if not out of training camp, then maybe due to injury later in the season. Now, ideally, the Canadiens don't rush Farrell's development, which translates to an American Hockey League stint in principle. However, the same was true of Juraj Slafkovsky, and the Habs went ahead and kept him in the NHL last season up until his mid-season injury, playing him a meager 12:13 per game.
Coincidentally, if the Canadiens end up surprising everyone and demote Slafkovsky, Farrell could be a beneficiary of the decision as someone who plays the same position and is two years older. Obviously, nothing is guaranteed at this stage, but that's why these camps take place, to give players the chance to earn a shot.
3. Owen Beck (C)
In much the same vein as Farrell potentially earning NHL ice time, Owen Beck also ranks after appearing in a single Canadiens game last season. Granted, it was just the one game and he was recalled on an emergency basis, but it goes to show in how much esteem the Canadiens view Beck.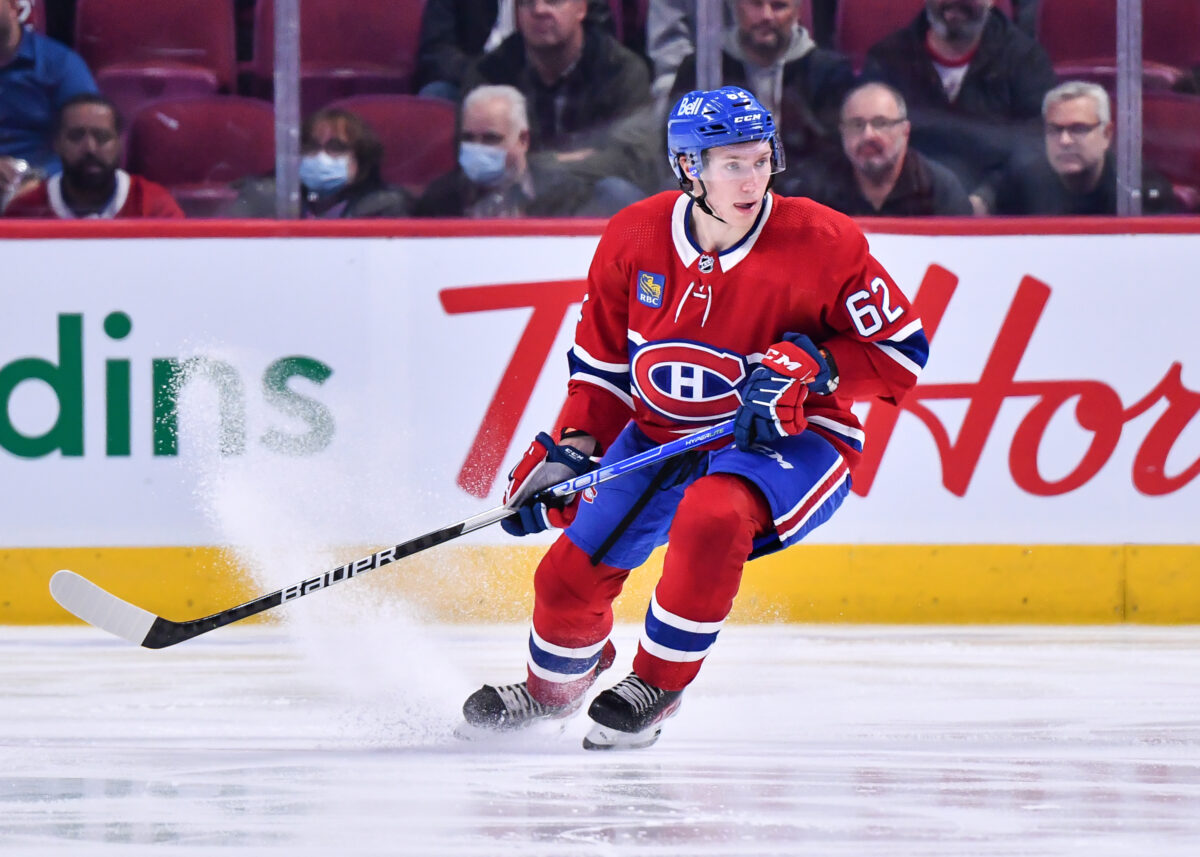 In some ways, Beck has a higher hill to climb than Farrell, as the team has a great deal of center depth, compared to not as much at left wing. However, Farrell probably would need to have a spot open up in the top six to justify a promotion (so as to make good use of his skill set).
---
Latest News & Highlight
---
In contrast, Beck projects as a player who could have an elite impact on the defensive side of the game. So, he ranks higher than Farrell as someone who maybe has less of an outside chance of earning a roster spot this fall, even though, as a 19-year-old who's ineligible for the AHL, he's probably headed back to the Ontario Hockey League.
2. Jakub Dobes (G)
Needless to say, the Canadiens' crease is pretty crowded. Samuel Montembeault is the likely "starter," but the Habs have got three waiver-eligible goalies looking to lock down the backup role. The smart money is on Jake Allen sticking in the NHL, but, if the Habs truly value his leadership, they should at least consider sending him down to help with the development of Jakub Dobes, the recent signee who projects as a No. 1, at least right now.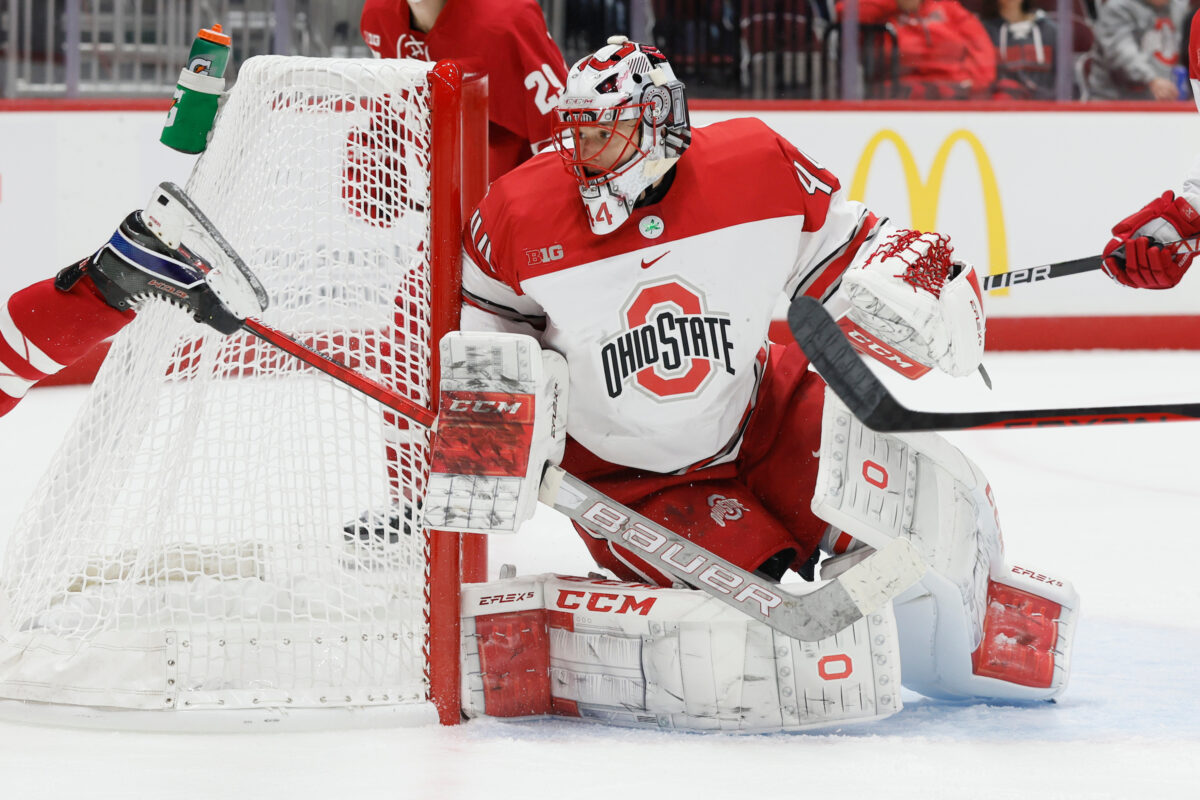 The "at least right now" qualifier is important. It wasn't too long ago many saw Cayden Primeau, another of the aforementioned three waiver-eligible goalies, as Carey Price's heir apparent. Unfortunately, the consensus is he's stagnated. Furthermore, as someone who's likely destined for the AHL as a result and, again, eligible for waivers, he could be claimed by another team. That means, en route to joining the Laval Rocket to ideally split time with Dobes, he could be lost to the Canadiens altogether.
It kind of puts into perspective just how critical Dobes' development is to the future success of the organization. To their credit, the Canadiens don't seem to be taking anything else for granted as far as the crease is concerned, after drafting three goalies this summer. Nevertheless, the focus right now should be on Dobes, the team's 2020 fifth-round pick… the spotlight to a certain degree.
1. David Reinbacher (D)
There are different David Reinbacher schools of thought out there. Many interpreted the Canadiens' 2023 first-round pick as a reach at fifth overall, someone who projects as a top-four defenseman, i.e., a safe selection when there was arguably still elite talent left on the board. Other analysts say he himself is elite and is a top-pairing defenseman in the making.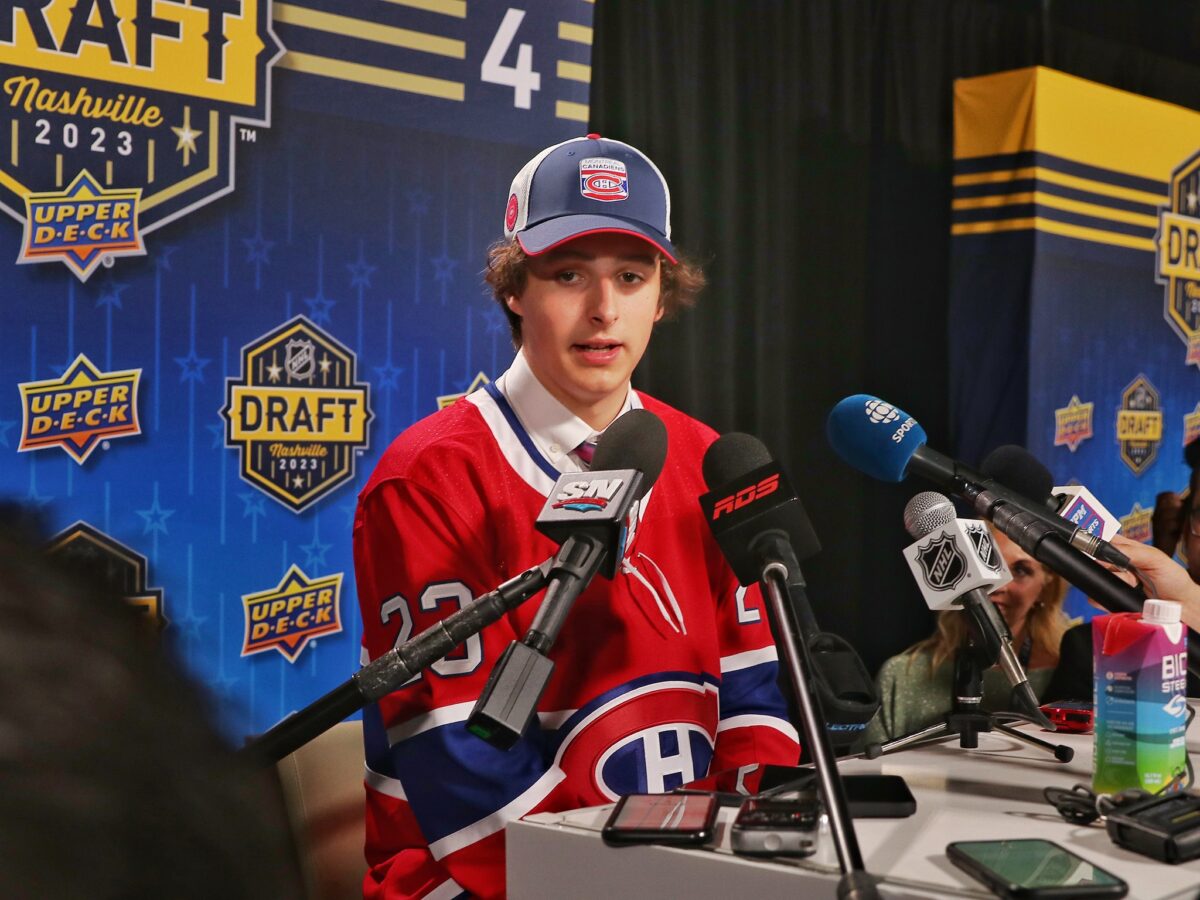 If it's the latter the Canadiens will to their credit have drafted Reinbacher both for need and as the arguable best player available at the time. However, while it's probably safe to call him a future NHLer at this juncture, his true ceiling remains very much in the air for the foreseeable future.
Now, this isn't the first time Canadiens fans have seen Reinbacher in a Habs uniform. He turned heads at the team's development camp soon after having been drafted this summer. However, this will quite possibly be one of the last for a while, as all signs point to him spending the 2023-24 season in Switzerland. He'll obviously stay top of mind for stakeholders wherever he plays. For right now, it's going to be at rookie camp.