On Thursday evening, the Montreal Canadiens will welcome the struggling Ottawa Senators to the Bell Centre for the first of 10 meetings in the 2020-21 season. The two teams currently find themselves on opposite ends of the divisional point spectrum, with the Canadiens in first (7-1-2 for 16 points) and the Senators (1-8-1 for three points) in last place.
These games sound like easy wins for the Habs, right? I wouldn't be so sure. Say what you will about the Senators' dismal start to the season, the fact remains the Canadiens will need to maintain a high level of play in their upcoming home-and-home series if they want to secure wins. They may not like it, but just ask the Toronto Maple Leafs and their fans what can happen if you take an opponent like the Senators lightly. Their only win came against the far superior Maple Leafs.
Internally the Canadiens are saying the right things about approaching an opponent who they should beat. After Tuesday's win against Vancouver Canucks, Canadiens' forward Josh Anderson was asked about the upcoming games against the Senators. He said "(there are) no easy games in this division. I don't care what their record is. I have said this from the very beginning, that every night is going to be a battle and we expect them to come out and compete and play hard because they are well-coached." Later he summarized, adding "we know it's going to be a tough game and can't take them lightly, and we're not." This was a standard response from Anderson, but we will see Thursday if the Canadiens are taking divisional parity seriously.
NHL Parity
Admittedly, this Canadiens team in the early going of this season is fairly unrecognizable in comparison to other teams of the recent past. However, my warning about taking the Senators seriously is based on Canadiens' history that occurred not so long ago. Last season the team was swept in their four-game season series against the last-place Detroit Red Wings, a team that won 17 games total and only 13 regulation games out of a total of 71. These four losses pulled back the curtain on a very inconsistent roster.
My point here is that the NHL is a league of fairly competitive parity. Any team can win on any given night, and that will not have changed over the course of one season.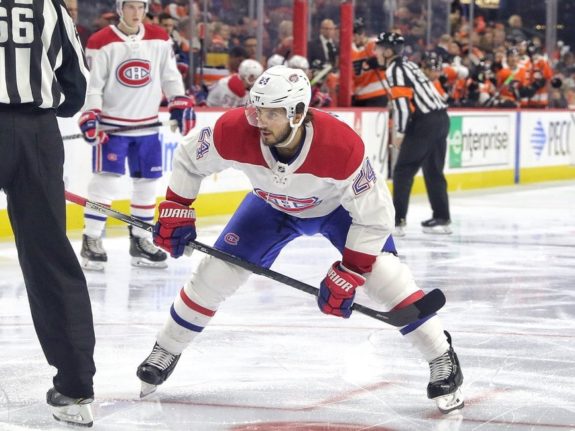 During the off-season, I wrote about the Habs' need to develop a 'killer instinct' this 2020-21 season. In part, that article was written based on their seemingly inexplicable ability to blow leads in 2019-20. On the other hand, it was originally formulated indirectly in response to the frequent underestimating of so-called lesser opponents. Winning the next two games should entice one to remove that moniker from this version of the Canadiens.
Although if they beat the Senators Thursday and Saturday, critics may argue that Montreal's continued dominance is a result of poor opposition. Maybe there is some truth to that, but truly elite teams rarely let opportunities like this slip away, even in a league with strong parity. With that said, I have a simple proposal for how the Canadiens can help ensure victory against Ottawa.
Canadiens Must Win Powerplay Battle
I highlight special teams specifically in this matchup because I think the most likely scenario of the Sens stealing some points will be due to goaltending and/or special teams. Therefore, the Canadiens must win the special teams battle and take advantage of a deficient Ottawa penalty kill specifically.
The Habs' forwards outmatch the Senators' four lines through and through, meaning five-on-five play should be a clear advantage, potentially lending to power play opportunities. Going into the game, the Sens are ranked 27th on the penalty kill, which is running at 70 percent efficiency. In the last couple of games, the Montreal power play has looked a little stagnant at times with a lot of perimeter passing. They need to really have a shoot-first mentality versus a Sens team that appears to be lacking confidence.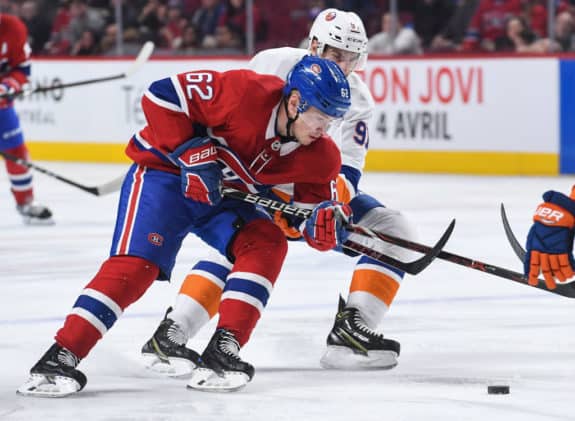 Secondly, the Canadiens need to shut down the Senators' number one power play unit which boasts young talents such as Brady Tkachuk and Thomas Chabot. They are running at a subpar 13.6 percent but they have the skill to change that in a short two-game series.
Shutting this down starts with what the Canadiens have been able to accomplish in their previous games, which is immense puck pressure up ice while the Senators attempt their break out. Artturi Lehkonen has proven early that he is one of the best at this. He often plays on the penalty kill with Phillip Danault. If these two and the other penalty killers can force the Senators' youth to cough up the puck, there may just be more offensive chances shorthanded. What better way for Danault to score his first of the season?
To reiterate one last time, the Canadiens should not underestimate the Senators. Soon we will find out if they do.
---
---
Hello there, folks! My name is Stephen Michaud. Like so many in Canada, I grew up playing the game of hockey from a young age. My passion for playing spawned a yearning for following the NHL and other leagues around the world. Here at The Hockey Writers I have been tasked with covering the Montreal Canadiens, which I hope to do in a detailed and honest fashion.