Not even on the final day of the NHL Trade Deadline, there has been a major near-finality to the Vancouver Canucks' freefall. From the 2011 Stanley Cup debacle, to lousy management finally dropping the ball on the long-awaited departure of Vancouver's best ever goaltender, it's very certain now that Vancouver, the team & its fans have now come full circle…
The Canucks have hit rock bottom.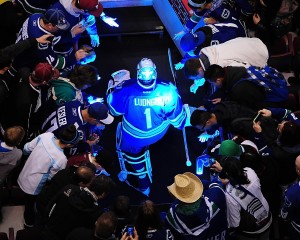 How long will the season-by-season losing slump take? It's clear that they're no longer Stanley Cup contenders, having fallen so hard and so fast in just the last three years. GM Mike Gillis is responsible for the recent horrific deals; skilled players were practically given away for nothing (see Cody Hodgson and Cory Schneider.) And time will tell who won the Luongo trade, and Kesler's if it happens.
Personally, the Canucks' best chance at winning the Stanley Cup wasn't in 2011, but in 1994. That team made it all the way to Game 7, and they were so close. You had a gritty leader in Trevor Linden, you had the scoring power of Pavel Bure, and you had steady hands in the form of Kirk McLean, Dave Brown, Greg Adams, and others. They played as a team, more-so than the 2011 edition. When the 1994 squad was honoured prior to the start of the Heritage Classic, many fans agreed that they had the best chance win it all.
That being said, when the 2011 team blew it against the Boston Bruins in Game 7 , the writing was on the wall. It was clear that Gillis/Vigneault's coddling of their players was no longer working. Luongo, fairly or unfairly, would forever be responsible for the worst loss in franchise history. The Sedins, having had great regular seasons, had nothing to show for when it mattered most. And Ryan Kesler was the heart & soul, if only he wasn't hurt so much. The 2011 Canucks may have been the most talented, but they didn't have enough heart than the rag-tag 1994 squad.
Luongo's snub by Coach John Tortorella at the Heritage Classic was the final straw. When pressed by the media, Mike Gillis said that it was the coaching staff's decision, even though Lou expressed great interest in starting in net to management. You have to feel for a guy who had to deal with a boss that had no general managerial experience, who signed you to a ridiculous 12-year contract (Canucks will still be paying a portion of your salary), being told to sit on the bench in favour of the next #1, then trying to move you but traded your buddy instead, then coming down to your home in Florida to try & play nice, and then finally being cast aside at the Heritage Classic in favour of a rookie goalie with so much pressure. Good luck, Eddie.
How Luongo handled that mess is beyond anyone's comprehension. But in the end, he is still getting paid, more than he could've dreamed of. He is a man of class. Swallowed when those around him were screwing with him. He took to Twitter and continues to be an instant social media hit. His popularity couldn't have been possible had it not been for Gillis, Vigneault and now Tortorella's poor handling of his tenure in Vancouver.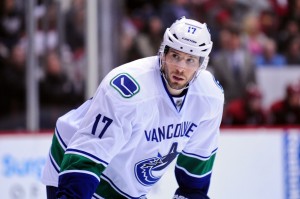 If Kesler is the next one to go, then this will certainly be the start of the end. The Sedins are playing Torts' style, and they're paying the price for it. With all they have accomplished in one city, not winning when it counted will hang over their heads long after their playing days are over. It would be a shame if they left Vancouver quietly; just look at what happened to Markus Naslund.
Is wrong for us fans to set high expectations of our team? Do we bother to cheer on what's left of a depleted roster, or is it time to throw in the towel and call for heads to roll at the Canuck front office? Torts really is trying, but he may not be the appropriate coach for a team that appears to be rebuilding. The real trouble lies with Gillis and his lack of return on investment. Think about Hodgson for Kassian, Schneider for Horvat, or Luongo for Jacob Markstrom. Only time will tell if those trades bear fruit. Hopefully by then, there would be a change in upper management.
But until that time, let's pause and take deep reflection. These last few days, months and years hasn't been kind to the Canuck fan. It's already been a bitter cold winter for Canuck fans these past few years, and there's going to be more to come.
Like Roger Neilson, God rest his soul, should we start to raise the white towel again? Canucks fans have had enough.
A former novice/atom player, timekeeper and fan of the game, Peter has lived and breathed hockey throughout his life, covering hockey happenings in Edmonton, Vancouver, and currently in Saskatchewan. He is now a contributing writer for the Hockey Writers.